How much does a good gas grill cost? Here are the ballpark figures to know so you don't get short changed
The price of a good gas grill can vary dramatically, but these are the rough guidelines you should know before opening your wallet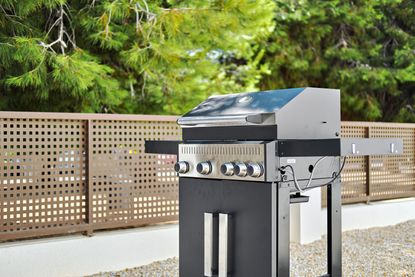 (Image credit: Alamy)
The answer to how much you should spend on a good gas grill is a bit like asking the length of a piece of string - it depends. From the size of the grill to the many different bells and whistles you can add to it, the price of a gas barbecue will vary based on your needs. What we can share, however, is some ballpark figures.
Like most things, when it comes to buying a grill you get what you pay for. Lower-end knock-off brands won't have the same guarantees or standards that a pricier one has. That said, there's also no point in forking out thousands of dollars for the best gas grill if you only plan on using it during the height of the season. Whether you're a professional pitmaster or a barbecue novice, it's important that you factor in your personal circumstances before opening your wallet.
Besides those considerations, a few expert insights wouldn't go amiss, either. To help you get an idea of how much you should spend on your next gas grill, we've asked some top barbecue experts who are well abreast with the grilling market for their tips and advice. Here's what they had to say.
Jakob is a retired health professional who became a pitmaster in his golden years. He and his wife founded Barbecue pals, an online blog where they share informative grilling guidelines, delicious recipes, and humorous takes on the world of BBQ.
How much do gas grills cost?
It's hard to put a precise figure on the cost of a gas grill since the price point will vary hugely depending on what you're after. 'You can find decent gas grills for around $200 to $300, but if you want something high-end, you can expect to pay anywhere from $1,000 to $5,000 or more,' explains Jakob Miller, grilling expert and founder of Barbecue Pals.
Defining a 'good' gas grill isn't clear-cut either, but it's worth opting for slightly higher quality rather than a substandard grill that fails to perform. If you're only likely to use your outdoor barbecue every now and then, a budget model will fit the bill, but a mid-range price point will likely be a better investment if you want your grill to last more than a year or so. As Shawn Hill, blogger at The Grilling Dad, explains: 'For the everyday backyard griller, you can expect to find a good quality gas grill in the $300 to $600 range.'
Is it worth buying an expensive gas grill?
If you don't have a strict budget, knowing where to draw the cut-off point can be tricky. It's easy to think that the best quality grills will be in the upper price range, but both Shawn and Jakob say this isn't always the case.
'Like a perfectly marinated steak, it depends on your taste,' says Shawn. 'If you're serious about your BBQ game and want a grill that can keep up, then yes, a higher-end gas grill can make a difference. These bad boys usually run between $1,000 and $4,000, and their quality, durability, and performance can make you feel like the king or queen of the backyard.'
Unless you're planning on becoming a proper pitmaster, however, it's really not necessary to pay these kinds of prices. Like any piece of expensive kit, they need to be used regularly, well-maintained, and stored properly if you want them to endure. If you're not prepared to go the extra mile and scrub up on your grilling skills, a mid-range one will be far better suited to your needs. After all, you don't need a sparkling outdoor kitchen to cook delicious grilled food.
What features can you expect to pay extra for?
It should come as no surprise that gas grills at the most expensive end of the scale usually come with some special features that you end up paying a premium for. 'This can include things like built-in thermometers, side burners, and rotisserie attachments,' explains Jakob. 'Whether or not these are worth spending money on really depends on how much you value them. Personally, I think a built-in thermometer is a must-have, but I don't necessarily need a rotisserie attachment.'
Just like the grill itself, it also depends on how much you'll use these extra add-ons to make the cost worthwhile. 'If you can see yourself flipping burgers with one hand while sautéing onions on a side burner with the other, then by all means, splurge,' notes Shawn. 'If you're a more casual griller though, some of these features might just be overkill.'
Some of the most desirable features can come at a minimal cost, anyway. It's relatively cheap to upgrade your grill shelves or level up to cast-iron grates without changing your bog-standard gas grill. For an intensely rich barbecue flavor, it's also easy to turn your gas grill into a smoker without having to splash out on a hybrid one.
Buying tips from the experts
While it's good to be in-the-know, shopping for a new gas grill can be overwhelming when you have so much to consider. Luckily, Shawn and Jakob have some tips for picking the best grill that should help give you confidence in your decision.
1. Look for a quality grill with a warranty
Avoiding the most common mistakes when choosing a gas grill will help you out no end, and one of those is not opting for a quality grill with a warranty. 'I would always recommend looking for a grill that's well-made and sturdy, with a good warranty,' says Jakob.
Bear in mind that warranties can differ between retailers, so be prepared to shop around to find the best deal. 'A good warranty can save you from burning a hole in your wallet if something goes awry down the road,' Shawn adds. 'Look for brands that offer solid warranties on their burners, grates, and other components, too.'
2. Consider what size is suitable
Understandably, the size of your gas grill and the number of burners you need will differ depending on the circumstances. Have a large backyard and lots of mouths to feed? Then a larger grill is a no-brainer. If you only have a small urban courtyard and you're cooking for two, there's no point wasting your hard-earned cash on a huge barbecue.
As Shawn lays out: 'A massive grill might make you feel like the ultimate BBQ master, but if you're only grilling for a small group, it might be overkill. Assess your space and typical grilling needs before you commit to a grill size.'
3. Do your research
Don't be tempted to put down a payment for the first grill you see, either. 'Don't just rely on price tags or brand names - read reviews, ask fellow BBQ enthusiasts, and even check out online forums to see what people are saying about the grills you're interested in,' notes Shawn. 'Knowledge is power, and it can help you find the best value for your money.'
4. Keep an eye out for sales
Finally, think strategically about when you buy your grill if you're looking to save a few bucks. The best time to buy a gas grill is - unsurprisingly - outside of peak grilling season when there are more sales and discounts. 'If you're not in a rush to buy, you might be able to snag a fantastic deal on a grill during the off-season or holiday sales,' says Shawn.
Gas grill accessory essentials
The Livingetc newsletter is your shortcut to the now and the next in home design. Subscribe today to receive a stunning free 200-page book of the best homes from around the world.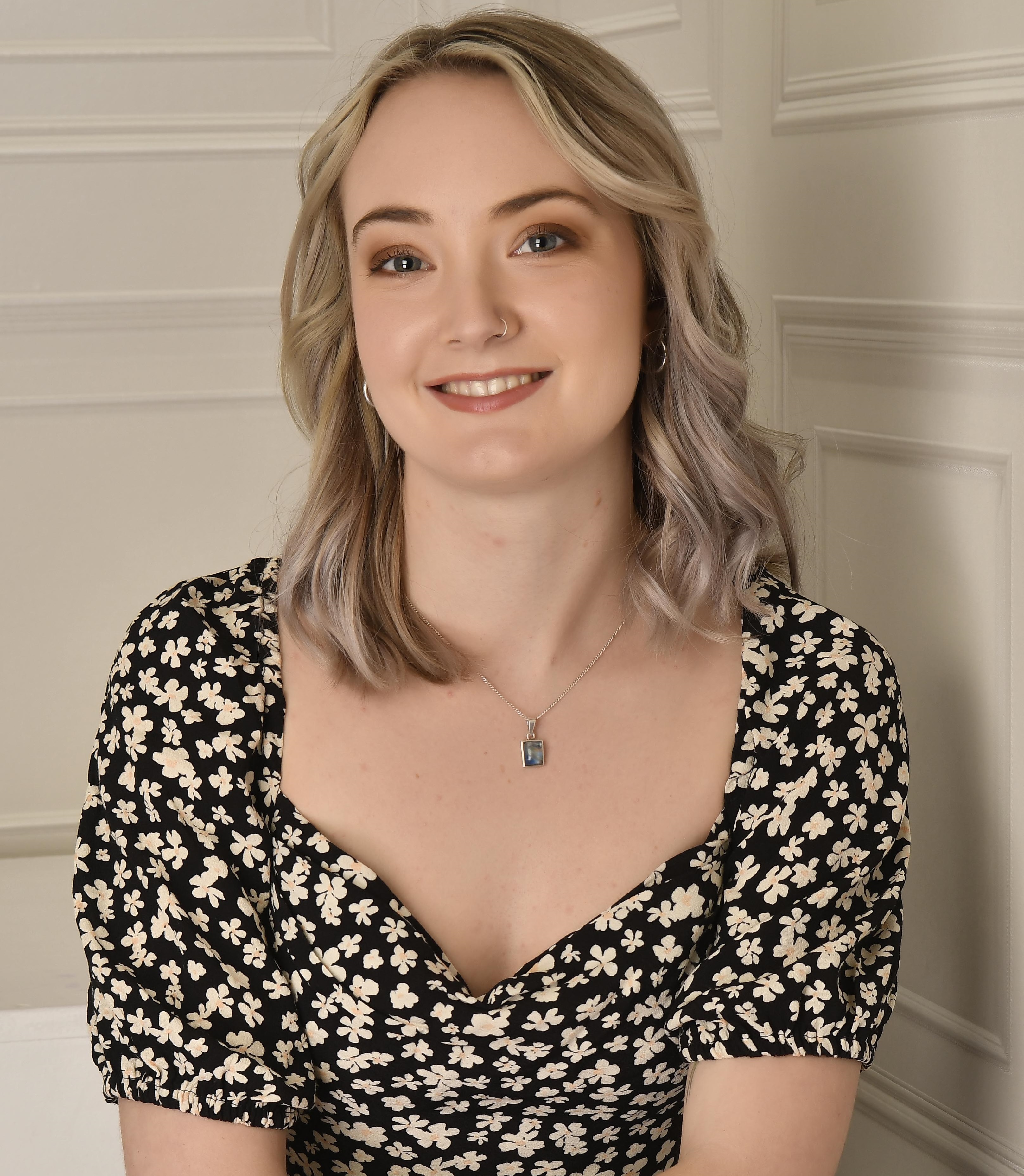 Lilith Hudson is the News Editor at Livingetc, and an expert at decoding trends and reporting on them as they happen. Writing news, features, and explainers for our digital platform, she's the go-to person for all the latest micro-trends, interior hacks, and color inspiration you need in your home. Lilith discovered a love for lifestyle journalism during her BA in English and Philosophy at the University of Nottingham where she spent more time writing for her student magazine than she did studying. After graduating, she decided to take things a step further and now holds an MA in Magazine Journalism from City, University of London, with previous experience at the Saturday Times Magazine, Evening Standard, DJ Mag, and The Simple Things Magazine. At weekends you'll find her renovating a tiny one-up, one-down annex next to her Dad's holiday cottage in the Derbyshire dales where she applies all the latest design ideas she's picked up through the week.