How to turn a gas grill into a smoker - it's far easier and more affordable than you might think
Own a gas grill but long for smoky, delicious food? Here's a fool-proof guide for transforming your existing grill into a brilliant smoker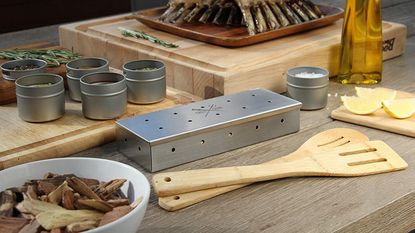 (Image credit: Grill Gods)
The Livingetc Newsletter
For style leaders and design lovers.
Thank you for signing up to LivingEtc. You will receive a verification email shortly.
There was a problem. Please refresh the page and try again.
Let's face it - smoked food is up there among the best things outdoor kitchens can offer, producing tender, tasty food from fall-off-the-bone ribs to smoked cheeses and much more besides. Because of this, one of the most disappointing things for those who have purchased a gas grill is the perceived barrier to getting these flavors and textures, but it's actually incredibly easy to turn your grill into a smoker.
Affordable and simple for anyone with even a basic understanding of how their grill works, transforming the best gas grills into gas smokers can be done by anyone.
In this guide, we will walk you through why people love to smoke their barbeque food, the basics of how it works, and the various methods you can use to create a smokey environment in your existing grill.
What's so great about smokers?
The first thing you may ask if you're new to the grilling world is - what's so great about smokers? Held up as the one and only way to achieve a particular flavor and texture, smokers are incredibly popular, and combo solutions are often seen as the peak of the various barbeque methods.
Typically coming in the form of tall, cylinder-shaped appliances, smokers can now be incorporated into gas, charcoal, and pellet grilling to allow everyone to enjoy the specific flavors and delights of smoked meats and cheeses. The results differ enough that we would recommend one of the solutions in this guide for anyone who loves tender, juicy, and flavor-packed food.
You can, of course, find gas smokers, which use propane instead of coal but function similarly to traditional models.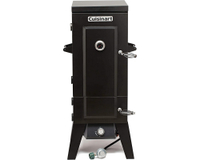 Cuisinart COS-244 Vertical Propane Smoker | $229.90 at Amazon US
A propane smoker like this one from Cuisinart brings together the convenience of gas and the results unique to smokers.
How do smokers work?
Smokers achieve their results by cooking food slowly at a low heat with the aid of wood pellets. The pellets themselves come in a variety of flavors to alter the end result, and - similarly to the slow cooker in your kitchen - the long, gradual cooking process allows food to break down and become even more tender and juicy.
Smokers are not necessarily the same as other types of grill in that they take a long time to do their thing, and so aren't the best to roll out when company's over. Instead, you can think about them as another appliance for your outdoor kitchen. Alternatively, you can convert your gas or charcoal grill into something dual-purpose and get the best of both worlds.
Turning your gas grill into a smoker
Turning your gas grill into a smoker is actually a very simple process and can be done cheaply with things you probably already have at home.
Whichever approach you use, you should first cover your wood chips with water and allow them to soak for about an hour, then drain away the excess liquid. Place your chosen smoker box or tray with a water pan on a burner set to medium-high heat, close the lid, and wait for blue smoke to appear. Once everything is nice and smokey, place the meat (or whatever you're cooking) on the cold side of the grill, and you're ready to go.
Smoker boxes
The first method is to purchase a dedicated smoker box, which costs around $20-30 and is very easy to set up and use. These boxes can be filled with wood pellets of your choice and placed on the burner of your gas grill. The pellets then do their thing, and - voila! - your gas grill is suddenly a smoker with very little effort and investment.
The DIY approach
You don't even have to purchase a smoker box, as similar results can be achieved by using things you already have in your kitchen. A foil tray (the same ones you used last Thanksgiving) and some extra aluminum foil will do the trick.
Place the foil over the tray and make some holes in the top with a knife for the smoke to come through. Then use it in the same way as you would a smoker box.
For style leaders and design lovers.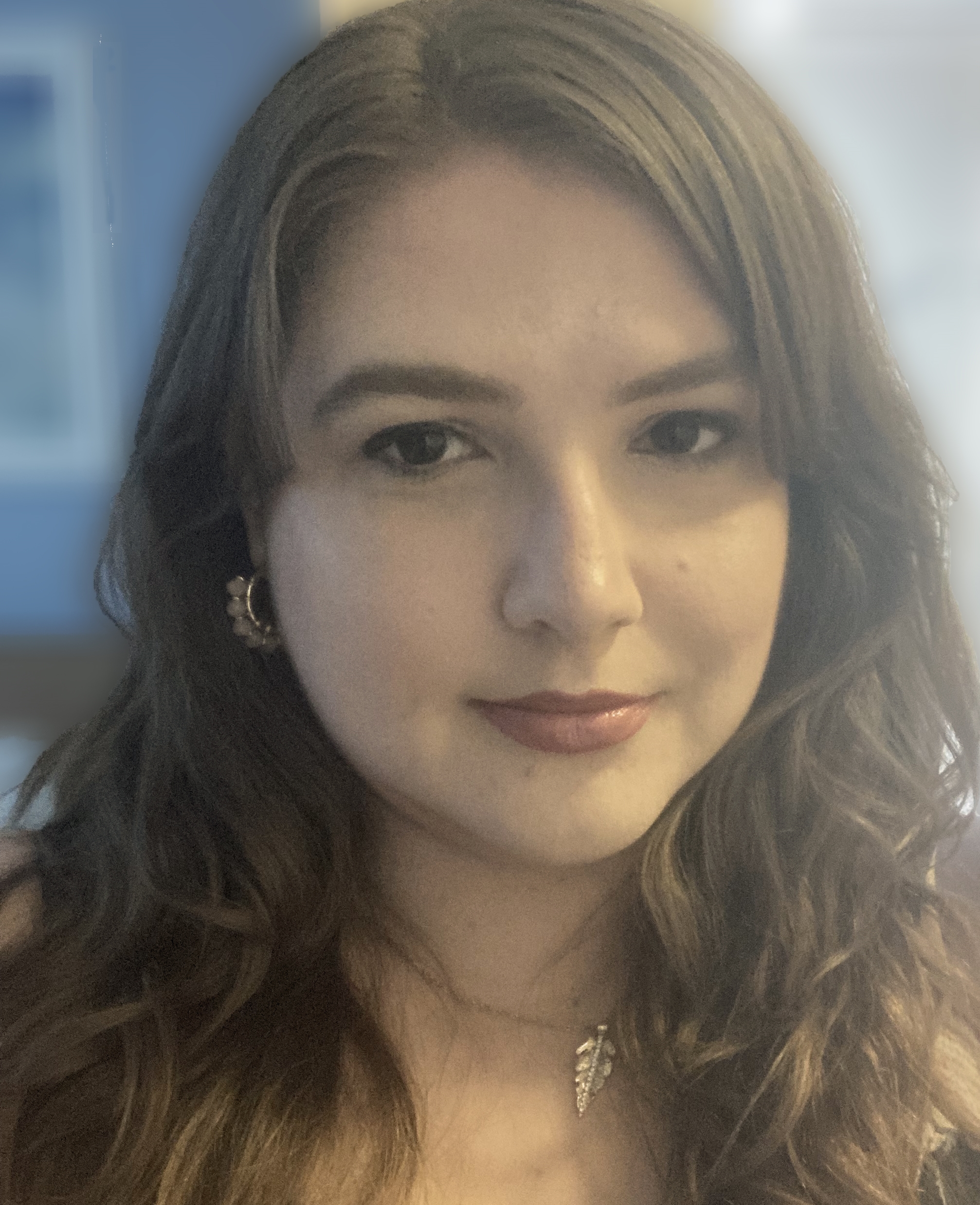 Smart Homes Ecommerce Editor
Caroline is the smart home ecommerce editor for Livingetc, covering everything tech for the home, from smart speakers to air purifiers and everything in between. She is passionate about the role that technology and smart devices can play in daily life, enhancing the home without sacrificing personal style and carefully chosen interiors. In her spare time, she can be found tinkering with bulbs, soundbars, and video doorbells in an effort to automate every part of her small home. Previously, she lent her expertise to the likes of Expert Reviews, IT Pro, Coach, The Week, and more.