5 tips for picking the best grill, with advice from experts
Whether you're looking for a gas, charcoal, or pellet grill, these experts share everything you need to know before picking one that's right for you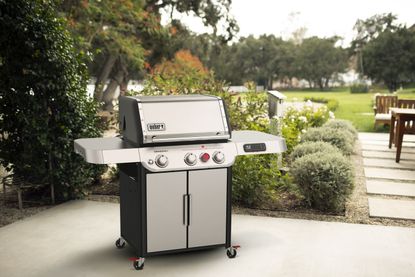 (Image credit: Weber )
The Livingetc Newsletter
For style leaders and design lovers.
Thank you for signing up to LivingEtc. You will receive a verification email shortly.
There was a problem. Please refresh the page and try again.
Picking the best grill for your needs will take some serious thought and consideration. In most cases these appliances are a big investment, so you need to avoid making a rash decision and wasting your money on a barbecue that doesn't meet your expectations.
Knowing what to look for in a grill will prevent you from making such mistakes. Be it a gas, pellet, or charcoal grill, there are some standard factors - like size or price - that you need to consider, as well as some specifics for each different type. Even if you have the budget for the best gas grill out there, you still need to be informed about which features are right for you.
To help you, we've spoken with some seasoned pit masters who know a thing or two about choosing a barbecue. Below, they share their top tips for picking the best grill.
Jakob is a retired health professional who became a pitmaster in his golden years. He and his wife founded Barbecue pals, an online blog where they share informative grilling guidelines, delicious recipes, and humorous takes on the world of BBQ.
Factors to consider when buying a gas grill
1. Size
Understandably, one of the most important things to consider before buying a grill is the size needed. If you have a sprawling lawn physical size won't be much of an issue. If, however, you only have a small backyard or patio, then you'll be more restricted.
The same goes for the number of burners you need. Those with large families will want enough burners to cook for everyone at once, while couples or people who live alone can get away with less. 'The size of the grill should be based on the number of people you plan on cooking for,' says Jakob Miller, grill expert and founder of Barbecue Pals. 'A larger grill might be ideal for bigger gatherings, but it might not be necessary for smaller get-togethers.'
2. Price
'Your budget will determine the type of grill you can afford, as well as any additional features or accessories that come with it,' notes Shawn Hill, barbecue expert and owner of The Grilling Dad. The thing is, high-quality outdoor barbecues don't come cheap, and any extra features your grill has will also come at a premium.
If you don't have the budget for a big gas grill with all the added bells and whistles, you might want to consider a charcoal grill as these are typically a cheaper alternative. 'That said, it's important to remember that the most expensive grill doesn't necessarily mean the best quality,' says Jakob. 'Determine your budget and shop around for a grill that fits your needs and budget.'
3. Portability
You might want your grill to be a permanent fixture within your outdoor kitchen, but you might want the freedom to take it on beach visits or camping trips instead. Depending on how you'll be using your barbecue, you'll need to consider portability. 'Be sure to consider the size and weight of the grill, as well as whether it has wheels or other features that make it easy to move around,' says Jakob.
4. Extra features
Many brands often allow you to upgrade certain features on your grill, and it's a good idea to know what to look out for. Side shelves, grease trays, and smokers are some of the most common features people look for. 'Others such as built-in thermometers, adjustable grates, and ash pans can also enhance your grilling experience,' Jakob adds. 'Temperature range is also important to consider, especially if you plan on cooking different types of food. Look for a grill that can reach high temperatures for searing, as well as lower temperatures for slow cooking.'
Besides these add-ons, the overall construction of your grill is also important. Jakob recommends looking for grills made from durable materials like stainless steel or cast iron so that you know they'll last for years to come.
5. Fuel
Finally, another general factor to consider will be the fuel type that's right for you. Whether you want a more natural fuel source like charcoal or the ease of cooking with gas, deciding on this will really help to whittle down your options.
'Having spent years perfecting my craft, I can confidently say that the type of fuel used in a grill can make a huge difference in the flavor of your food,' Jakob says. 'Charcoal and wood pellets, for example, impart a smoky flavor that gas grills simply cannot replicate.' That said, gas grills can make it much easier to cook, especially when you plan to be cooking for a long time. Again, it all comes down to a matter of personal preference.
Gas grills
Now it's time to dive into the nitty gritty of each different grill type, starting with gas. These grills rely on a fuel tank, typically propane, to heat up your grates, and they tend to be the most convenient option.
'Gas barbecues are convenient, efficient, and ready-in-a-flash,' explains Dan Cooper, Head Grill Master at Weber, a point worth considering when comparing gas vs charcoal grills. 'If you want to be able to cook outside with relative ease, they certainly do the job. You can get cooking with simply a flick of a switch, which also gives you great control over the heat of the barbecue as if you were cooking on the hob.'
Many modern gas grills also come with a host of features that will require extra power. 'Smart barbecues or rotisserie attachments will mean you need an insulated power point outside, or it may even require un-rolling an extension lead every time you want to cook, so this should be considered when you're searching for a new barbecue,' Dan notes. 'If you do have outdoor power, these features will help to make your cook-out days even more enjoyable.'
Finally, the best gas grills will come with a long warranty to ensure they stand the test of time, so make sure you check before you buy to give yourself peace of mind.
Pellet grills
Pellet barbecues are fuelled by wood pellets made from compressed wood particles, sourced from sustainably managed forests. 'These will help give an authentic woodfired flavor that you wouldn't normally find barbecuing with charcoal,' says Dan.
According to Dan, it's this smokey flavor that's the main benefit of pellet barbecues. 'Put simply, it offers a smoky flavor that a griller cannot get in any other way, other than cooking over seasoned logs,' he says. So, if a smokey flavor and a renewable energy source are important to you, you might want to consider a pellet grill.
In a nutshell, pellet barbecues offer the convenience of a gas grill with the flavor of wood-fired cooking, but they do tend to come with a higher price tag than gas or charcoal grills. However, Dan explains that this is justified by the huge amount of technology and ingenious engineering these grills offer. 'The best low and slow cooks I have ever done have been on pellet grills,' he says. 'For ease of use and the fabulous wood smoke flavor, they are unbeatable.'
Charcoal grills
Charcoal grills are the most traditional barbecuing option and they typically come with a wider price and size range. 'You can pick from a small portable grill right through to large double-walled insulated kamado barbecue,' says Dan. If you want more variety of options, start with charcoal grills.
So, what should we look out for besides finding the best affordable grill that's the right size for you? 'One thing to consider, particularly if you're a more experienced griller, is the use of the air vents that control the amount of air let into your barbecue, which will help to control the temperature,' Dan explains. 'The more air entering, the hotter it becomes.'
Another factor that gives charcoal grills a one-up is that when it comes to how to clean a grill, they're typically easier to clear up. (And who doesn't want the job of cleaning up to be as easy as it can be?!) This is because they have fewer components than gas or pellet grills, and they're installed with ash and grease trays that make it easier to throw away waste.
Gas grill accessory essentials
GrillArt Grill Brush and Scraper, Amazon
Save yourself money and time with this two-in-one grill brush and scraper from GrillArt, available at Amazon. This multifunctional tool is your ultimate weapon against dirty grates, bad-tasting meat, and an unhealthy barbecue. It makes your cleaning job twice as fast too!
Heat-resistant barbecue gloves, Amazon
These heat-resistant gloves will be perfect for seasoning, cleaning, and cooking on your grill. When apply the oil during curing, you'll want to make sure you wear protective gloves to prevent any burns and these textured non-slip gloves are just the ticket. They're even resistant to temperatures up to 932°F!
26 Piece Grill Accessories Kit, Amazon
This set of 26 long-handled grill tools is a must-have for any bbq fan. All the equipment is heat-resistant and non-slip to make grilling safer and easier. The hanging loops on each grill accessory make it convenient to hang from your appliance, and the handy little zip-up bag makes it perfect for travel, too.
For style leaders and design lovers.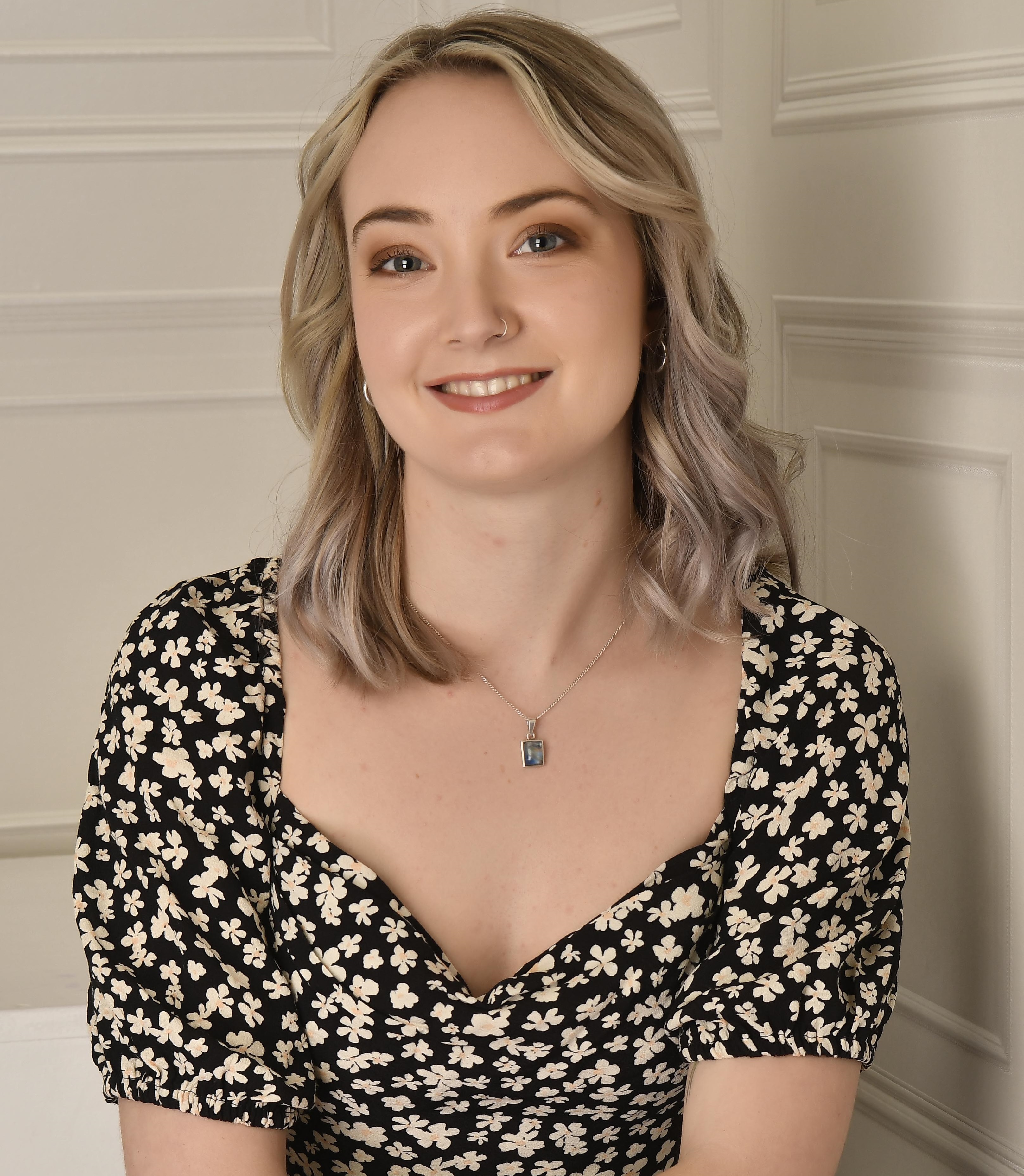 Lilith Hudson is the Staff Writer on Livingetc, and an expert at decoding trends and reporting on them as they happen. Writing news, features, and explainers for our digital platform, she's the go-to person for all the latest micro-trends, interior hacks, and color inspiration you need in your home. Lilith discovered a love for lifestyle journalism during her BA in English and Philosophy at the University of Nottingham where she spent more time writing for her student magazine than she did studying. After graduating, she decided to take things a step further and now holds an MA in Magazine Journalism from City, University of London, with previous experience at the Saturday Times Magazine, Evening Standard, DJ Mag, and The Simple Things Magazine. At weekends you'll find her renovating a tiny one-up, one-down annex next to her Dad's holiday cottage in the Derbyshire dales where she applies all the latest design ideas she's picked up through the week.