How to avoid the most common mistakes when choosing a gas grill, according to the experts
Gas grills don't come cheap, so make sure you spend your money wisely and avoid falling into these common pitfalls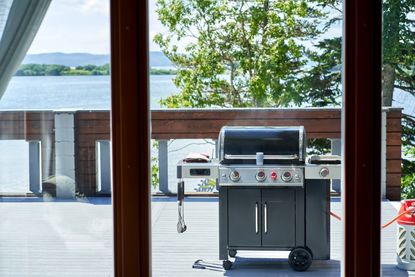 (Image credit: Getty)
The Livingetc Newsletter
For style leaders and design lovers.
Thank you for signing up to LivingEtc. You will receive a verification email shortly.
There was a problem. Please refresh the page and try again.
Gas grills are more than just a fun way to cook during the summer, they're a serious investment. As such, these large appliances don't come cheap, especially if they're more advanced, so it's important that you spend your money wisely.
The thing is, grills aren't something you buy every day so unless you're a seasoned pit master, you probably don't know exactly what to look out for. Even if you have the budget for the best gas grill on the market, it won't necessarily be the best option for you and your individual needs.
No matter how keen you are to fire up a barbecue now that the warmer weather is almost here, these pieces of kit shouldn't be bought on a whim. You need to make an informed decision to avoid falling victim to the most common mistakes when purchasing a grill, and we're here to explain how.
Outdoor chef and food lover, Dan Cooper is Head Grill Master for Weber Barbecues and has worked for the company for 11 years. His role for the last decade has involved educating a large portion of Europe as to The Weber Way of grilling. This includes developing recipes, training the Grill Academy chefs, and working with the brand's hotel and restaurant partners. Dan is a huge advocate of high-quality meat and produce, and, using his experience, creativity, and passion for food, he ensures high standards and quality is maintained across the board.
What factors should I consider before buying a gas grill?
In the same way that you'd consider certain factors when buying a new oven or fridge, you have to do the same with a gas grill. From the size and the fuel type to the number of grates and the price point, there's a lot (and we mean a lot) to consider before splurging on a new gas grill.
'The most important thing is to determine the type of grill you need,' says Shawn Hill, barbecue expert and owner of The Grilling Dad. 'There are three main types of gas grills: propane, natural gas, and infrared. Propane is the most common type of gas grill and is the most portable. Natural gas grills require a permanent connection to a gas line and are not as portable as propane grills, and infrared grills are more energy efficient and cook food faster than other types of grills.'
Next, you need to consider the size of the grill. 'If you've got a big family like mine, you may need a larger grill such as a four-burner or a six-burner,' Shawn explains. 'However, if you are grilling for yourself or a small family, a two-burner or three-burner grill will likely get the job done.' The physical size and shape will come into play too, especially if you have a small backyard.
There is of course your budget to take into account, too. Generally speaking, it's not worth sacrificing quality to save a few bucks, so maybe consider a smaller grill from a reputable brand rather than buying a bigger knock-off barbecue if spending is tight.
'Finally, you want to be sure that the barbecue will stand the test of time come rain or shine, so it's important to seek out a product with a long warranty,' says Dan Cooper, Head Grill Master at Weber.
Mistakes to avoid when buying a gas grill
Inevitably, there are some common mistakes that many of us make when buying a gas grill, especially first time grill owners. Here, Dan and Shawn outline the main pitfalls to avoid.
1. Buying too small
'When considering buying a new gas barbecue, you must think carefully about the space you have available, as well as how many people you'll be cooking for,' says Dan. If you have a big family or enjoy hosting garden parties, you'll want enough space to cook for everyone without people waiting on food. If you just live with a partner and only want a grill for romantic alfresco evenings, then a smaller one will do.
If you only have a small patio space rather than a big backyard, think about how much space your outdoor bbq will take up, too. 'Many people often buy a grill that's too big to fit their current space,' says Shawn. 'Measure your patio space before buying your grill. It's a pain to pull your grill out of your garage every time you want to use it.'
2. Not taking note of extra power requirements
As touched upon, you'll need to decide what fuel type is best for you depending on whether you want your grill to be completely portable or whether you'll be integrating it into your outdoor kitchen, but you also need to look out for extra features that might rely on a different power supply.
'Many modern barbecues come with a host of features that will require power,' Dan explains. 'Smart barbecues or rotisserie attachments will mean you need an insulated power point outside, or it may even require un-rolling an extension lead every time you want to cook, so this should be considered when you're searching for a new barbecue.'
Of course, if you have an outdoor power outlet, these features shouldn't pose a problem.
3. Paying for poor cooking grates
Most gas grills will come with standard grates included, but this doesn't mean they're the best choice. A reputable brand will give you options to upgrade to higher quality grates that make cooking on your barbecue easier, faster, and tastier.
'Cooking grates are the workhorse of every barbecue so should also be thought about when conducting your research,' says Dan. 'Porcelain enamel coated cast iron or stainless-steel cooking grates will distribute the heat evenly and offer long-term durability. Poorer quality cooking grates will degrade much quicker.'
Poor quality grates will also make it far more difficult to clear up, no matter what tutorial you follow for how to clean a grill as food will stick to them more easily. And, let's face it, none of us want to make that job more difficult than it already is.
4. Buying online without testing
This rule should apply to anything you buy that's of serious value. You don't want to spend hundreds of dollars on a gas grill you see online without seeing it beforehand.
'When shopping for a new gas barbecue, it's a great idea to go to a store and get a feel for the build quality and sturdiness,' Dan advises. Make sure you test the lid to see if it opens easily and isn't too heavy (or too light). 'The flimsier the components feel, the more susceptible they will be to perishing sooner than you'd like.' Dan
Dan also recommends examining the 'cook box' of the barbecue as this houses all the important inner workings of any gas barbecue, such as the burner tubes, which can easily be overlooked.
5. Purchasing a grill with inefficient grease management
I know what you're thinking - what on earth is meant by 'inefficient grease management'? Well, Dan has the answer. 'Inefficient grease management leads to fat build-ups inside the cookbox and this can lead to flare-ups whilst cooking,' he explains. 'You must make sure your new barbecue has a well-designed, efficient method for allowing grease to escape. Ideally, the grill will have the option of fitting a disposable aluminum tray for easy disposal.'
A grease tray will also come in especially handy when you season your grill, which our guide to how to season a gas grill for the first time outlines. It's features like these where manufacturers cut corners to make their product cheaper, but dealing with fat build-ups every time you cook just isn't worth it.
6. Skipping on upgrade options
Finally, good quality brands will give you the option to upgrade certain features. While these aren't necessary, having the ability to upgrade part of the grill further down the line is really useful.
As Dan explains: 'A good gas barbecue will allow you to make your initial purchase of the "base" barbecue and then offer a system to upgrade and accessorize at a later date, which helps to increase the versatility and cooking options.'
How much should I spend on a gas grill?
There's no easy answer to how much you should spend on a gas grill since the different factors mentioned earlier will all influence the final price. That said, it's worth bearing in mind that like most things, you get what you pay for.
'If you're buying a grill for an outdoor kitchen, you may want to spend up to make sure it fits the space properly and will last a long time,' explains Shawn. 'For those, think upwards of a couple of thousand dollars.'
Don't worry - your regular portable barbecue needn't cost that much. 'If you're looking for something you can grill from your patio you can find great quality for as low as $300 and upwards of $2000,' says Shawn. It's also worth sparing a thought as to when to buy a gas grill to save a few extra pennies.
Gas grill accessory essentials
GrillArt Grill Brush and Scraper, Amazon
Save yourself money and time with this two-in-one grill brush and scraper from GrillArt, available at Amazon. This multifunctional tool is your ultimate weapon against dirty grates, bad-tasting meat, and an unhealthy barbecue. It makes your cleaning job twice as fast too!
Heat-resistant barbecue gloves, Amazon
These heat-resistant gloves will be perfect for seasoning, cleaning, and cooking on your grill. When apply the oil during curing, you'll want to make sure you wear protective gloves to prevent any burns and these textured non-slip gloves are just the ticket. They're even resistant to temperatures up to 932°F!
26 Piece Grill Accessories Kit, Amazon
This set of 26 long-handled grill tools is a must-have for any bbq fan. All the equipment is heat-resistant and non-slip to make grilling safer and easier. The hanging loops on each grill accessory make it convenient to hang from your appliance, and the handy little zip-up bag makes it perfect for travel, too.
For style leaders and design lovers.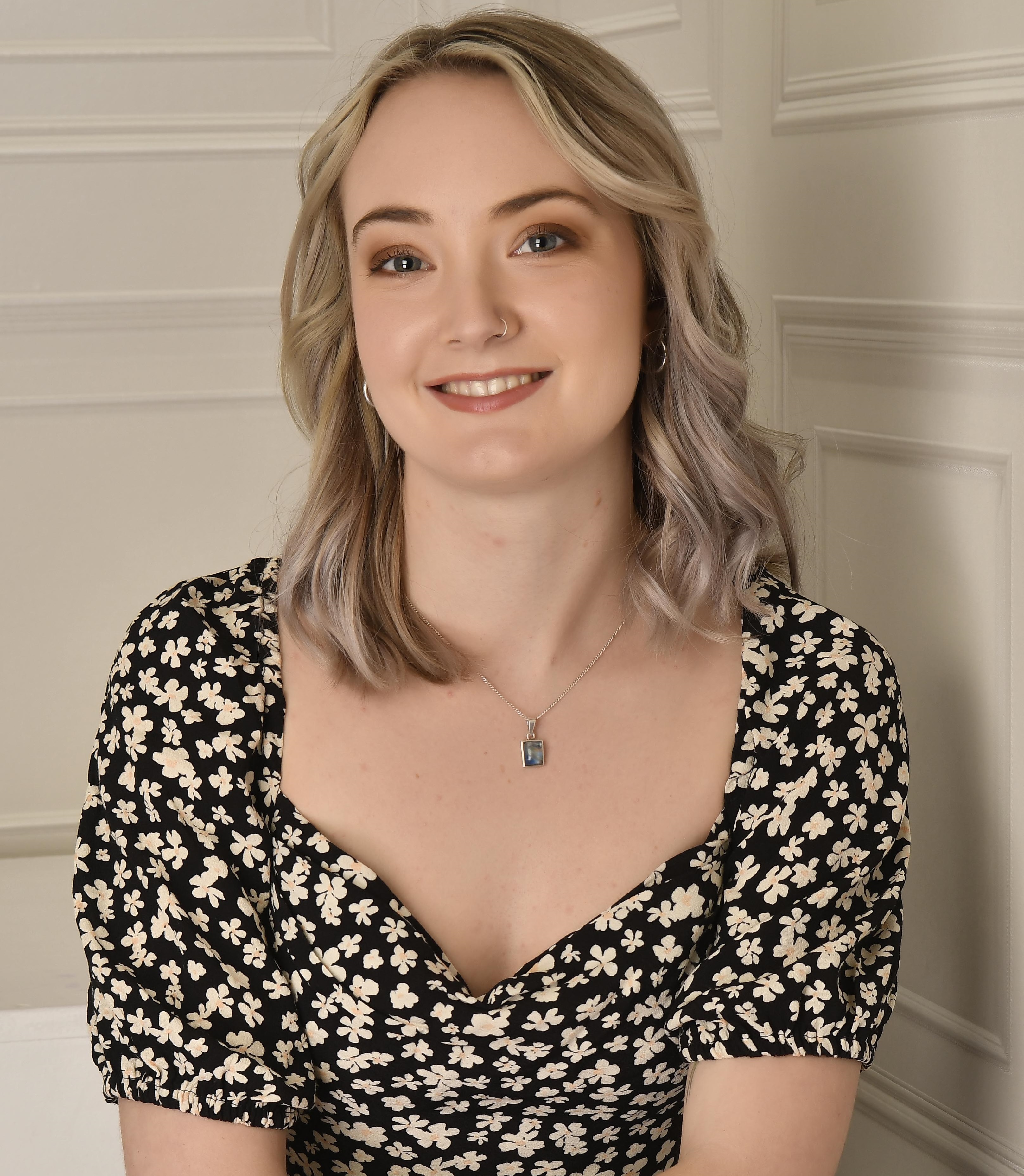 Lilith Hudson is the Staff Writer on Livingetc, and an expert at decoding trends and reporting on them as they happen. Writing news, features, and explainers for our digital platform, she's the go-to person for all the latest micro-trends, interior hacks, and color inspiration you need in your home. Lilith discovered a love for lifestyle journalism during her BA in English and Philosophy at the University of Nottingham where she spent more time writing for her student magazine than she did studying. After graduating, she decided to take things a step further and now holds an MA in Magazine Journalism from City, University of London, with previous experience at the Saturday Times Magazine, Evening Standard, DJ Mag, and The Simple Things Magazine. At weekends you'll find her renovating a tiny one-up, one-down annex next to her Dad's holiday cottage in the Derbyshire dales where she applies all the latest design ideas she's picked up through the week.