How do I make the most of small kitchen countertops? Experts reveal 4 clever tips to maximize space
When faced with limited countertop space, try these tips to maximize your surfaces without compromising functionality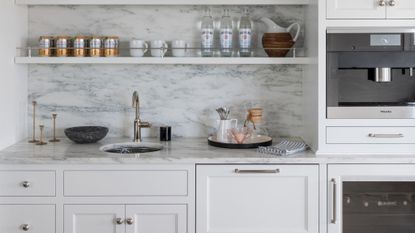 (Image credit: Raquel Langworthy. Design: Christina Kim Interior Design)
Even for those who don't count cooking as one of their favorite activities, a small kitchen countertop can still make life tricky. Even if it's not for chopping vegetables you'll still want a large enough surface to place your grocery bags, your appliances, and any accessories or decorative objects, but how do you make the most of a limited countertop?
If your modern kitchen doesn't have enough space for an island for added surface space, you'll need to make do with the countertops available, but doing so is easier said than done. To help you out, we asked some expert kitchen designers for their advice. From choosing multifunctional appliances to carrying out a simple declutter, here are four simple tips to maximize space and make the most of even the tiniest countertop.
1. Go for multifunctional appliances
Appliances usually take up a lot of space on your kitchen countertop, so where possible, try to save space by opting for multi-functional ones. If you're a coffee lover, for instance, your coffee machine, grinder, and frother (plus all their respective wires) can end up taking up so much space on your work surface.
'To ensure you don't take up too much space, why not consider a coffee machine that grinds the beans, makes the coffee, and froths the milk, all in one?' says Anna Batten, Product Manager at Smeg. Although slightly bigger in size, it will still take up less space than all the separate items, and you can be sure you won't have lots of wiring cluttering your space, either.
When speaking of appliances, we often forget about the oven itself. If you have an integrated one with the standard four burners in your small kitchen, consider switching it out for a domino hob. We rarely tend to use all four burners at once, so opting for a domino hob with only two burners placed vertically can help you gain some extra inches.
2. Get rid of duplicates and anything you're not using
When faced with limited space, you can't afford to just keep any old item you're not using, or any duplicates. They will soon create a cluttered look and slowly but surely take up most of your available surface, which is why it's important to declutter your kitchen countertops if you want to gain back some space.
Home organizing expert and minimalist Shira Gill tells me something she sees in most kitchens are duplicates. 'Most people have so many duplicates in their kitchen. Five can openers or 20 wooden spoons. It's not uncommon to see a wild volume of exactly the same thing,' she tells me. 'Gather the things from the same category together and just reduce the volume, keeping the best and the highest quality.' This way you'll be left with fewer things (that you're actually using), but more space.
3. Better organize your cupboards
Often we end up cluttering our countertops with items that could very easily fit in our kitchen cabinets if said cabinets were a bit more organized. Now that you've decluttered and removed all duplicates and items you don't need, you can start to arrange your space more wisely.
'Maximizing a small countertop can be tricky,' explains Shelby Van Daley, founder and principal designer at Daley Home. 'Start by organizing and maximizing your cabinet space so that you can keep the countertops uncluttered. Try looking at storage solutions for your kitchen cabinets so that you can keep the counters free.'
Fortunately, there are plenty of kitchen storage solutions to help you maximize your cabinet space, such as lazy Susans that help you use all the space while easily accessing all your items, spice racks that hang on the back of cabinet doors, or shelf organizers that help you use the space vertically. I love these clever wire storage baskets from Walmart that help maximize space inside your cabinets so you can tuck more stuff out of sight. Making the best use of your storage will mean there's less need to store storage caddies or food packets on your countertops.
4. Use the space above the sink
This is an ingenious solution I saw in the home of an architect and wondered why this isn't the norm in any kitchen, big or small. You have to look twice before you spot the kitchen sink amongst the countertop space, but upon a closer look, you'll notice the most ingenious trick.
The actual sink is covered with a piece of marble that perfectly blends in with the countertop, creating a smooth and seamless surface. Through small incisions left and right it can be pulled up to uncover the beautiful sink, also made of the same marble. All elements blend in seamlessly to extend the work surface.
'It was my wife's idea,' Christopher Brandon, founder of Brandon Architects and owner of the home tells me. 'She wanted to keep the functionality of having a full countertop, so this kitchen idea evolved into this integrated marble sink which is a space optimizer, aesthetically beautiful, and also a conversation starter.'
When it comes to kitchen space, every little helps. Gain back those extra inches on your small kitchen countertop by applying these simply ideas to your space.
Price: $12.99
If you have lots of mugs, don't keep any overflow on your countertops. Use this mug hook that attaches to cupboard shelves instead.
Price: $17.99
Organize your cabinets by making the most of the vertical space and creating more shelves. These wire shelf inserts are so practical and they fit into any standard sized cabinet.
The Livingetc newsletter is your shortcut to the now and the next in home design. Subscribe today to receive a stunning free 200-page book of the best homes from around the world.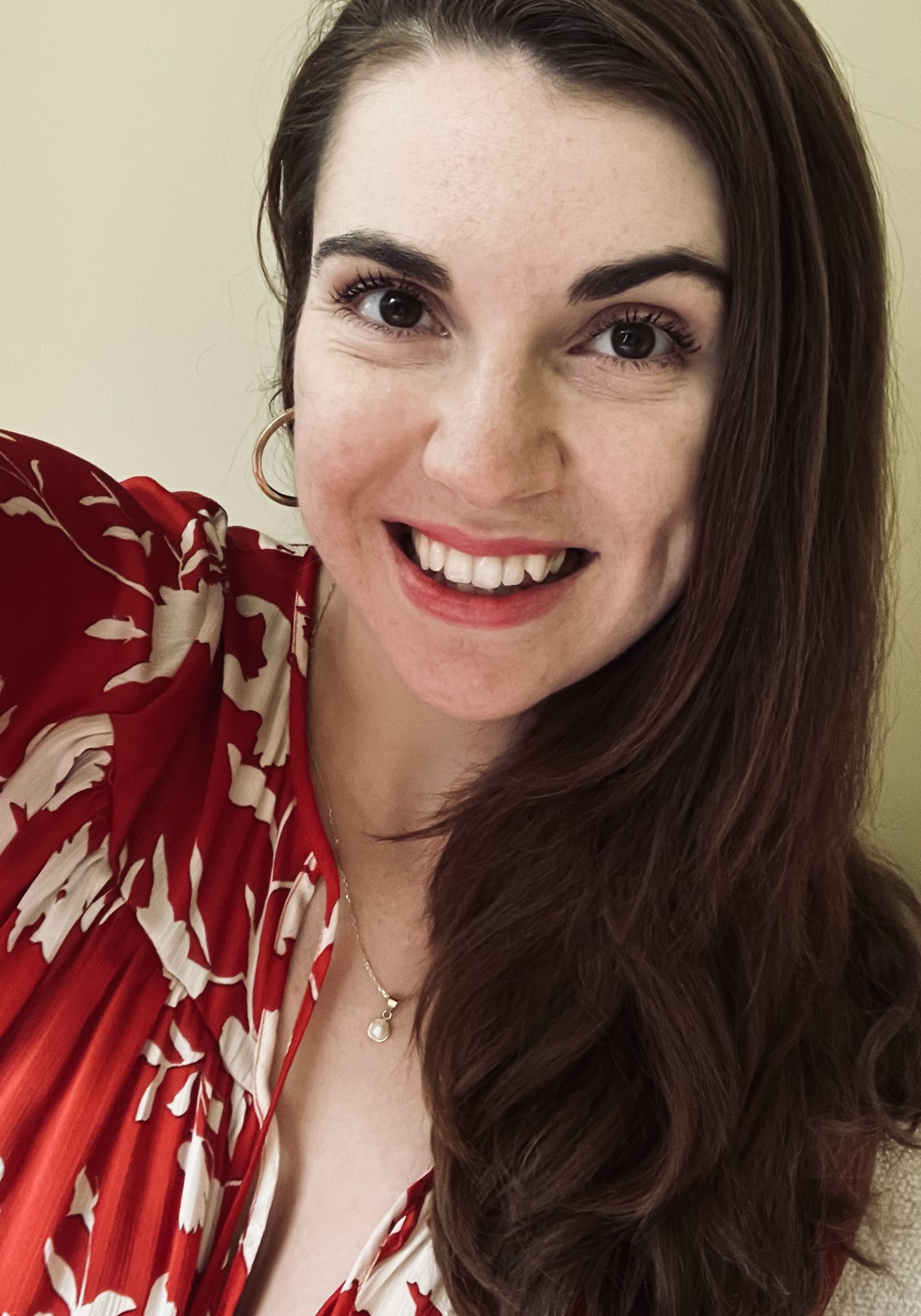 Raluca is Digital News Writer for Livingetc.com and passionate about all things interior and living beautifully. Coming from a background writing and styling shoots for fashion magazines such as Marie Claire Raluca's love for design started at a very young age when her family's favourite weekend activity was moving the furniture around the house 'for fun'. Always happiest in creative environments in her spare time she loves designing mindful spaces and doing colour consultations. She finds the best inspiration in art, nature, and the way we live, and thinks that a home should serve our mental and emotional wellbeing as well as our lifestyle.