How can I make my pantry look good? 8 hacks to give your food storage space a stylish new look
While it might be hidden away, making your pantry look better is a feel-good project that's easier to undertake than you might think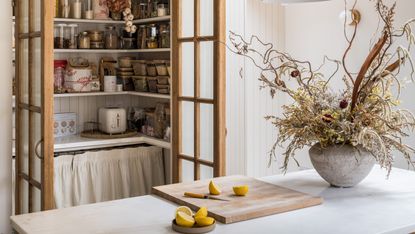 (Image credit: Bradley VanDerStraeten)
A kitchen pantry is a luxury addition that has its roots in country interiors, but with its homely feel and points for practicality, we're spotting the humble pantry in homes of any style, given more of a modern twist. Pantries come in all shapes, sizes, and styles and even if space is at a premium, with the right decor, even small-scale cupboards can bring the cottagecore, homely pantry feel to your kitchen.
'Whilst practicality is at the heart of a pantry design, these are also wonderful spaces to bring added style to a kitchen,' says interior designer, Naomi Astley Clarke.
There is so much more to your pantry than just storing those jars of dried food and many many condiments you've collected over the years. It's a space to embrace DIY, go decorative, and make opening those pantry doors a moment that packs a punch with real wow factor. We speak to the designers to find out how you can do more with your kitchen pantry than you might initially think.
1. Start by giving your pantry a good decluttering
If you're feeling like your pantry storage is looking a little tired, you might be surprised how much a good decluttering session can give it a new lease of life. A beautiful pantry is often nothing more than one that's organized. Pantry organization starts with removing everything and starting from scratch. This will give you a feeling of control as you ditch those out-of-date jars and inject a bit of order into the space.
'The first thing to do is always to declutter,' says Laura Price of professional home organization company, The Home Organisation. 'Reduce the volume of items in your pantry to only those you use and you want. Check for expiry dates, and throw out anything that's past it.
'Before you add that item back onto your shopping list though, think about why it was expired - did you just have three of the same thing open without realizing it? Or did you never use it? Check everything. Is there anything you've bought for a recipe, but haven't used since? Or something you wanted to try, but never have? If so, get rid of it - the space you create is so much more valuable and will instantly elevate the look of your pantry, even if you do nothing else.'
Take care that your organized pantry doesn't become overfilled and cluttered with half-open packets. It's a space that's easy to manage so you never need to overbuy, and its structure is intuitive to use so putting things back where they go is simple. An organized pantry will stay clear and calm and tidy with very little effort.
2. Update the hardware
While you might not have given much thought to your pantry's handles, the kitchen hardware you choose can have real impact. From long and slender bars that can give real grip to a bronze edge pull, updating your pantry's hardware is simple but seriously effective.
For an enduringly stylish and industrial look, go for a solid metal. Stainless steel, brass and bronze are all sleek and stylish, giving an industrial edge to your pantry. 'Steel works with everything, brass is warm and inviting,' says founder of Buster + Punch, Massimo Buster Minale. Metal makes for durability, essential for everyday pieces that frequently get tugged and pulled. Buster + Punch's cabinet hardware collection, Cross, Cast and Linear is exclusively made from solid metal - steel, brass, gunmetal, black, welders black and on special occasions, burnt steel. 'We use the finest metals and everything is refined by hand. Our cabinet hardware will outlast us all,' says Massimo.
You can also get cheaper hardware in aluminum, or wood, although this might not be as durable, and bear in mind that brass oxidizes over time so must be finished with a clear lacquer glaze. Whatever material you go for, keep things cohesive throughout the room. If your kitchen has brass taps, match this with brass handles or a complementary finish such as black hardware. 'Keeping to one style of hardware has the power to lift entire homes or spaces with such ease - you'll be amazed at the result,' says Massimo.
As well as material, handles can take on a variety of shapes and can really mirror your wider interior style. A minimalist look might demand something simple, like discrete edge pulls. If you want to use the opportunity to go more decorative, think about shape. 'Geometric handles are an interesting trend,' says co-founder of Plank, Tom Revill, while rounded handles are growing in popularity as they are softer, feeding into this wider trend for organic shapes.
3. Use paint to give the space a lift
If you're feeling like your pantry is in need of a little lift, remove all the jars and tins and give the interior walls of your cupboard some much-needed attention. A lick of fresh paint in a neutral tone or a bright white can really bring the space to life, and you might not have realized just how grubby the cupboard might have got.
Alternatively, get brave with a colorful shade - we love the idea of introducing boldness with bright and unexpected pantry color. 'Smaller rooms are often the best spaces to go big on bolder colors and patterns,' advises interior designer, Naomi Astley Clarke, and the same applies for your smaller storage spaces. 'Don't shy away from the statement designs,' she says.
You can also use pattern to give your pantry an unexpected interior. 'Nothing makes a bolder design statement than wallpapering your pantry shelves,' says Michelle Urban of The Organized House. 'Instead of putting wallpaper on the walls, you can wallpaper just the shelves or cupboards.'
4. Decant dry foods into tasteful jars and baskets
Decanting dried foods and condiments from their packaging into smaller jars and baskets can do wonders for your pantry. It's a simple trick that can turn the space from cluttered to tidy in mere moments and is seriously satisfying.
'Nothing says sophisticated better than beautiful canisters,' says Michelle. 'Decanting the pantry staples, like flour, sugar, and salt, into glass canisters can uplevel the aesthetic of a pantry. In addition, a simple black-and-white label will give your canisters a more sophisticated and luxurious look.'
A clip-top kilner jar for cereal has long been a look, and certainly gives a touch of countryside charm, but I also love the moody, dark brown glass of a mason jar or two too.
If you want a more put-together pantry, use kitchen organizers like matching bins and incorporate baskets with coordinating colors and textures. 'For example, use white bins, hyacinth baskets with a natural color, glass canisters with a bamboo lid, and acrylic lazy Susans. And don't forget the matching labels to tie the aesthetic altogether,' says Michelle.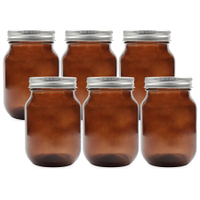 5. Add texture with cute cafe curtains
I love a cafe curtain look. Delicate and dainty, designers are using this method throughout the interior of the home, not just as a covering for a window frame. 'A curtain along the bottom shelf will give you hiding space for extra items whilst also adding a fun design element,' says Charlotte Sitton of Organized by Charlotte. The likes of Beata Heuman took the cafe curtain look to the utility room, covering dishwashers and more unsightly shelves with exposed pots and pans with a sink skirt. The cafe curtain is a quick DIY trick that also has its place in the pantry, as seen here in the Venetian pantry by interior designer, Bradley VanDerStraeten.
A translucent material or neutral linen can bring a warm minimalist feel, and work to calm what is typical quite a cluttered space. You'll need to press or steam your fabric to avoid any creases before hanging and make sure the fabric expands to the exact shape for the space you're covering.
6. Pay attention to the floor
If you are lucky enough to have a walk-in pantry, make the space feel homely with a soft furnishing underfoot. 'Add an area rug,' advises Michelle. 'An eye-catching area rug is a great way to make any room look put together. It's a quick and affordable way to add warmth, color, and texture to your pantry. If your pantry is a high-traffic area, go for a washable rug for easy cleanup.'
Alternatively, update the floor. 'A small space, like a pantry, is ideal for making a design statement,' says Michelle. 'Adding a bold and colorful tile is a fun way to dress up your pantry. If you have a small design budget, you can use peel-and-stick tiles — some great ones are on the market.'
7. Install lighting for added illumination
No matter the size of your pantry, lighting is an essential, helping you when you're rummaging around looking for condiments. If you have a larger pantry, change out the lights, recommends Michelle. 'Your pantry does not have to have traditional canned lighting or outdated ceiling mount light. Adding sconces, pendant lights, or chandeliers, you can give your pantry an entirely new look.'
For something on smaller scale, LED lighting works perfectly to provide a bit of illumination. LED strip lights can be applied under a shelf to shine down on the shelf below. They aren't the most attractive but if applied well you won't be able to see the strip, just the light shining down. They're also a budget buy, so make for a quick and easy pantry update.
8. Use the space as a surface for displaying
Finally, reserve some space on pantry shelving for a mini display when you open up those doors. 'Try curating a display or placing pretty serveware along the top shelf,' recommends professional organizer and interior stylist, Charlotte. 'It will look good and ease the pressure off storage space elsewhere in the kitchen.' Think a display of your favorite patterned plates or even a vase or two with some dried flowers.
The Livingetc newsletter is your shortcut to the now and the next in home design. Subscribe today to receive a stunning free 200-page book of the best homes from around the world.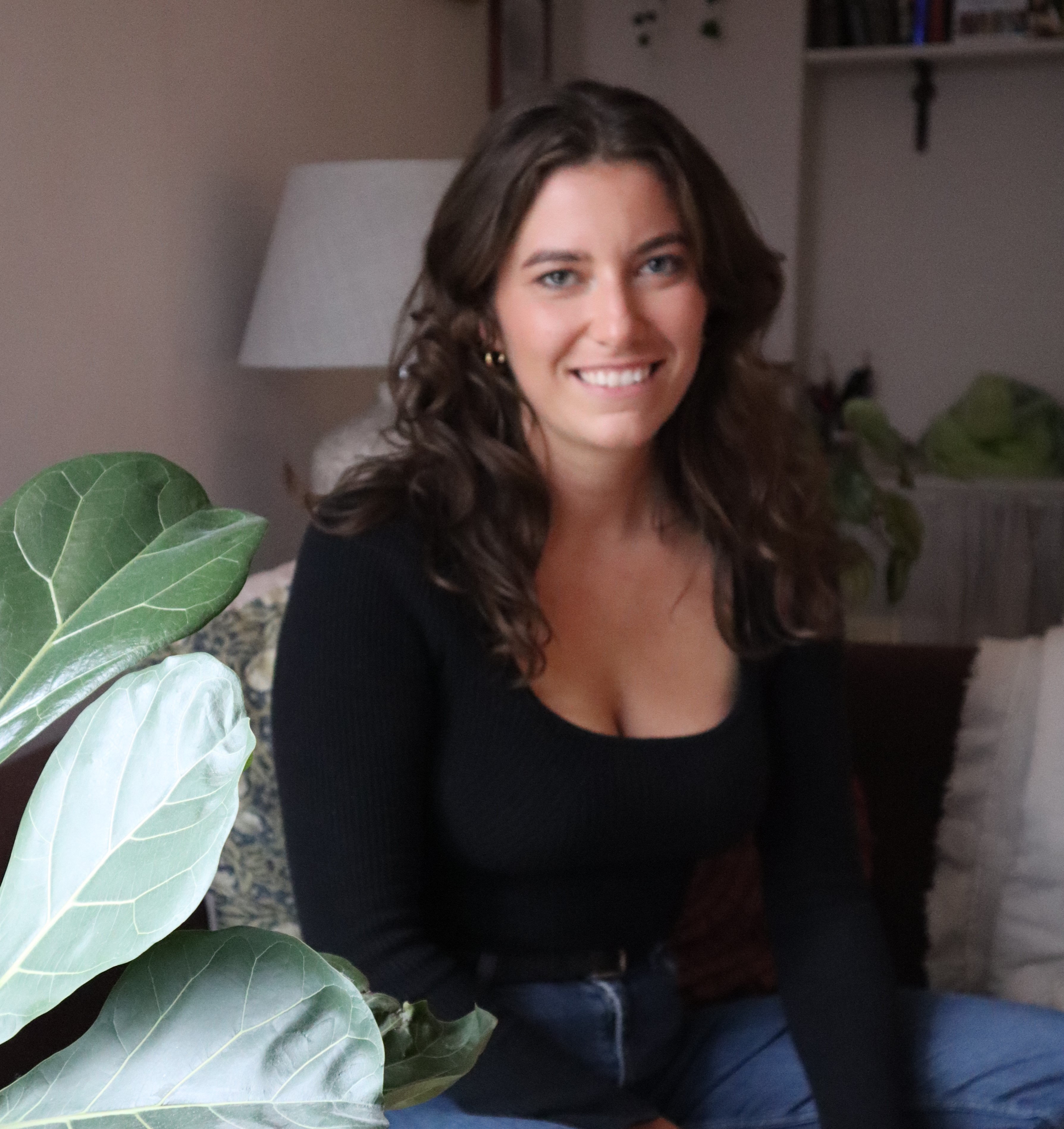 Livingetc content editor and design expert
Oonagh is a content editor at Livingetc.com and an expert at spotting the interior trends that are making waves in the design world. Writing a mix of everything and everything from home tours to news, long-form features to design idea pieces on the website, as well as frequently featured in the monthly print magazine, she's the go-to for design advice in the home. Previously, she worked on a London property title, producing long-read interiors features, style pages and conducting interviews with a range of famous faces from the UK interiors scene, from Kit Kemp to Robert Kime. In doing so, she has developed a keen interest in London's historical architecture and the city's distinct tastemakers paving the way in the world of interiors.