How to avoid the biggest kitchen cabinet mistakes - designers on what they'd never do again
From the wrong dimensions to not enough research, experts reveal the common mistakes we make when choosing kitchen cabinets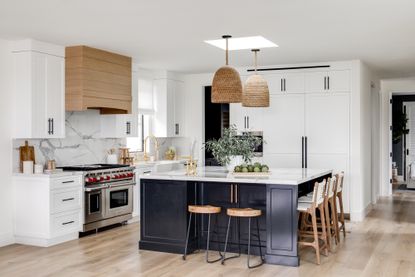 (Image credit: Lindye Galloway Studio + Shop/Chad Mellon)
The Livingetc Newsletter
For style leaders and design lovers.
Thank you for signing up to LivingEtc. You will receive a verification email shortly.
There was a problem. Please refresh the page and try again.
There are so many things to consider when planning a kitchen facelift that learning the common mistakes people make when choosing kitchen cabinets beforehand will help prevent you from a number of pitfalls.
From style faux-pas (going top heavy isn't usually a good idea), to functional problems (not getting those measurements right), there's a host of common errors that can trip you up along the way.
If you're doing a full renovation, it's a good idea to have your kitchen layout, tiles, fixtures and fittings decided upon before buying cabinets or starting any work. If you're just replacing kitchen cabinets and you're attempting to carry out a DIY job, always ensure you've measurements are accurate to save money down the line.
How to avoid the biggest kitchen cabinet mistakes
1. Don't go too top heavy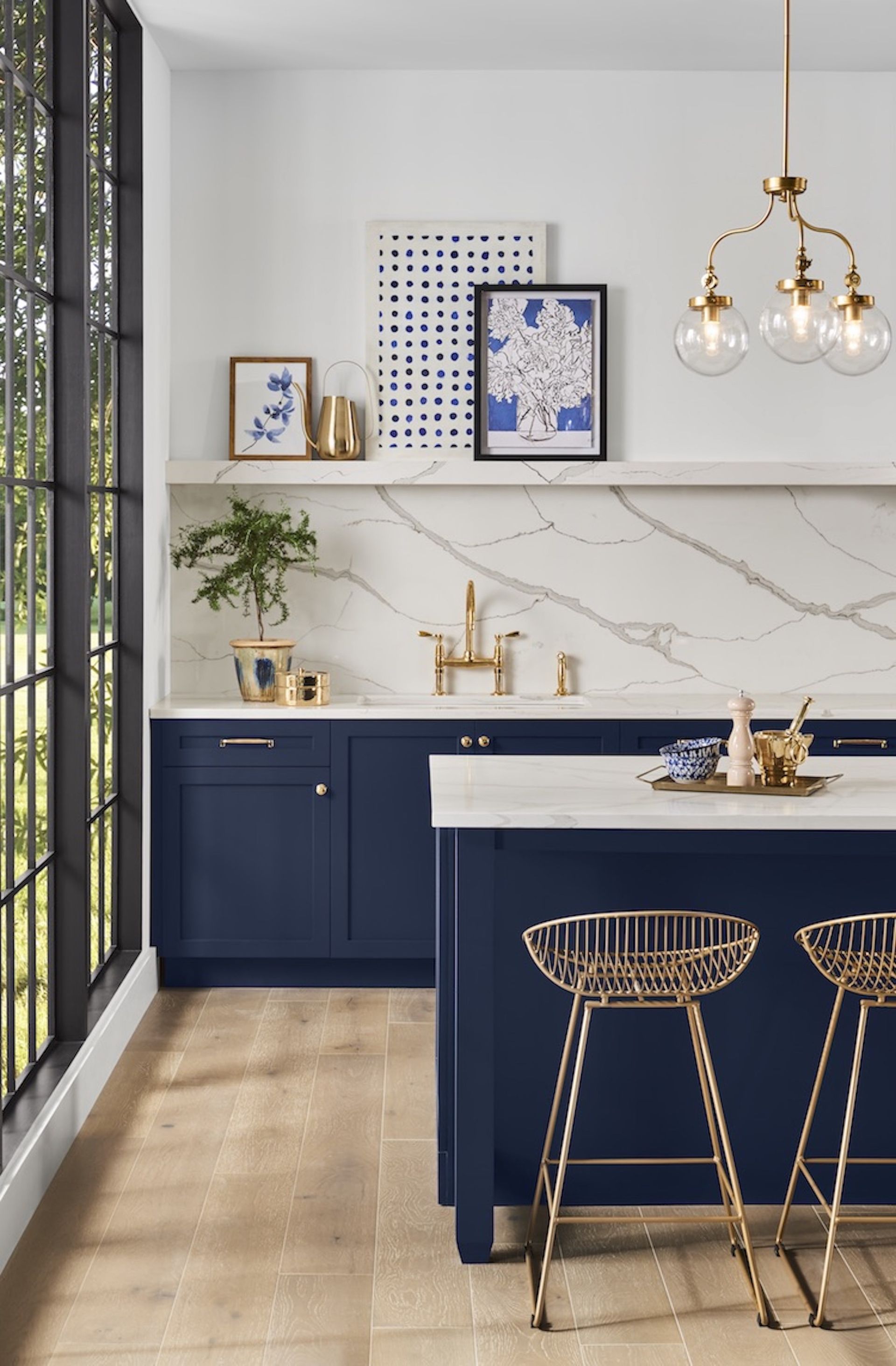 'The biggest mistake I see is when people create a top heavy kitchen,' says Sarah Rosenhaus, Owner and Principal of Sarah Rosenhaus Interior Design.
'Allow your kitchen countertop space to breathe and give yourself at least 18" of space between the counter top and the upper cabinets. If the space is small, mix in some open shelving to create the illusion of more space. Nothing makes a space feel heavy and crowded like an overuse of large closed-in uppers.
'Another way to avoid a top heavy kitchen is to use a darker base cabinet and a lighter upper. This breaks up the space and gives a sense of dimension.'
2. Don't overlook handles and knobs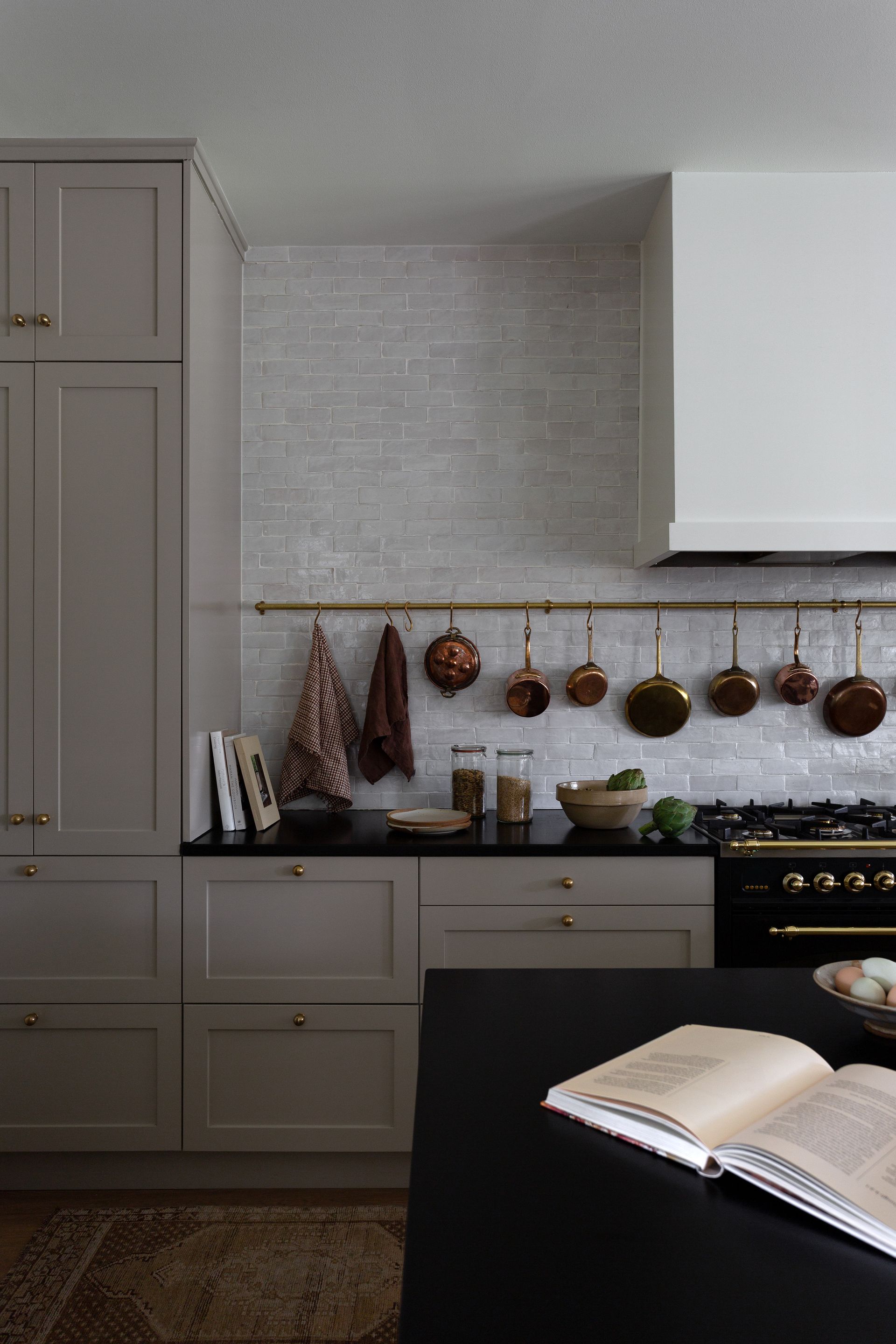 'In your kitchen, the catches and handles, although the last thing to put on, are just as important as everything else, if not more so,' says deVOL Creative Director, Helen Parker. 'They can lift a simple cupboard and give an air of quality to the whole room, make sure they are really well designed and really well made.'
But you don't have to break the budget to find stylish and well made hardware, says John McDonald, founder of Semihandmade and BOXI by Semihandmade. He says: 'With hardware, we also recommend shopping around. Decorative pulls and knobs are somewhere you can spend a ton of budget, and people are often surprised at the quality products out there for a much lower cost if you really look and do your research. Same is true with tile and lighting.'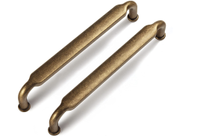 Brass drawer pulls, $40 for six, Amazon
Amazon is a brilliant source of drawer handles. From knobs to pulls it sells them all at very affordable prices - these aged brass pulls look so much more expensive than they are.
3. Buy quality kitchen cabinets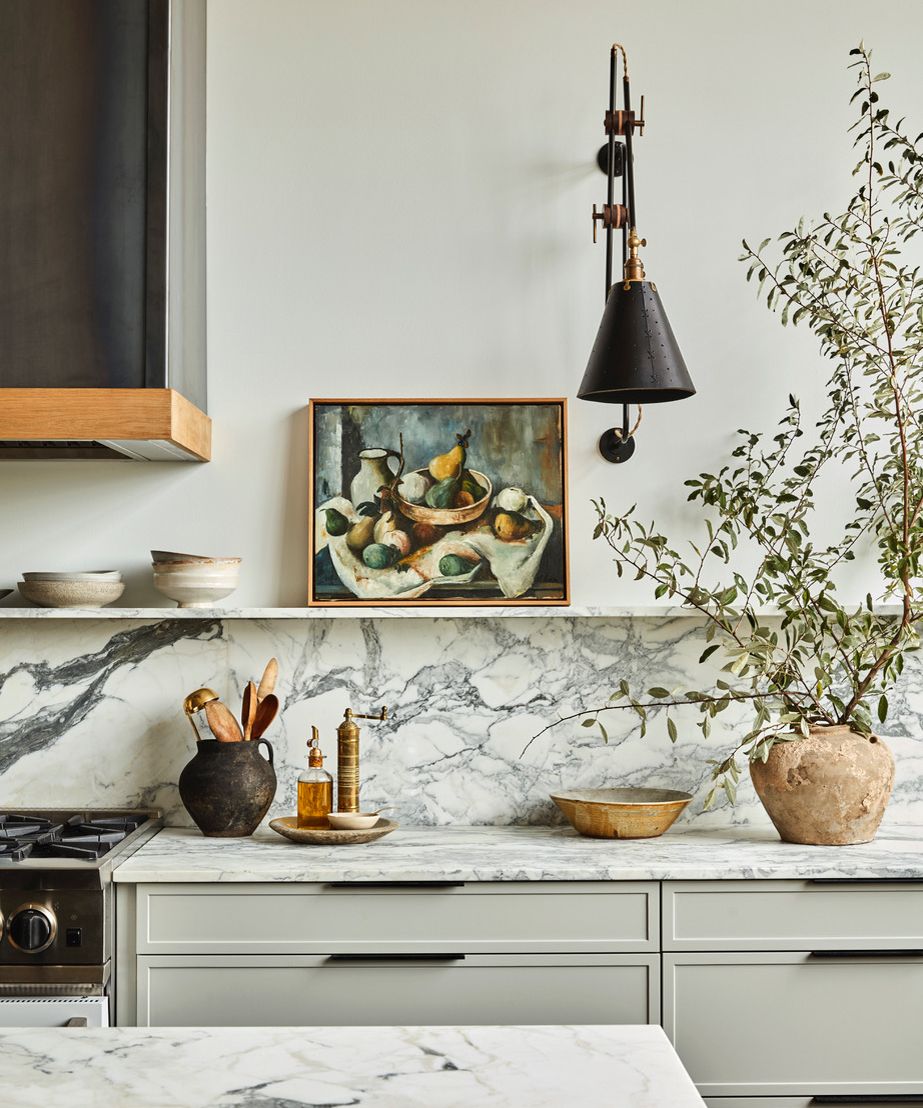 'Purchasing cheap or poorly made and finished cabinets is a big mistake to make,' says Sharon Sherman, of Thyme and Place Design. 'They are generally the biggest costs in the room and not putting in quality is shortsighted.'
So how can you tell if what you're buying is quality?
'You can tell if a cabinet is durable by testing the interior hardware,' says Esther Dormer of Dormer Design. Do the drawers open and close easily? Do the cabinet doors close properly? The cabinet should have some weight to it, and should not feel flimsy.'
Esther adds: 'Choosing real wood kitchen cabinets is a better idea (for longevity and wear) than composite material. And working with a company you know will stand behind their products is also a must.'
And Mindy O'Connor, Owner and Principal of Melinda Kelson O'Connor Architecture & Interiors says kitchen cabinets should 'be constructed from solid wood face frames; have soft close hinges and drawer box glides, and hardwood dovetail joints on drawer boxes.'
She adds that they should 'use good depth material, ideally 5/8" - 3/4″'.
4. But don't overspend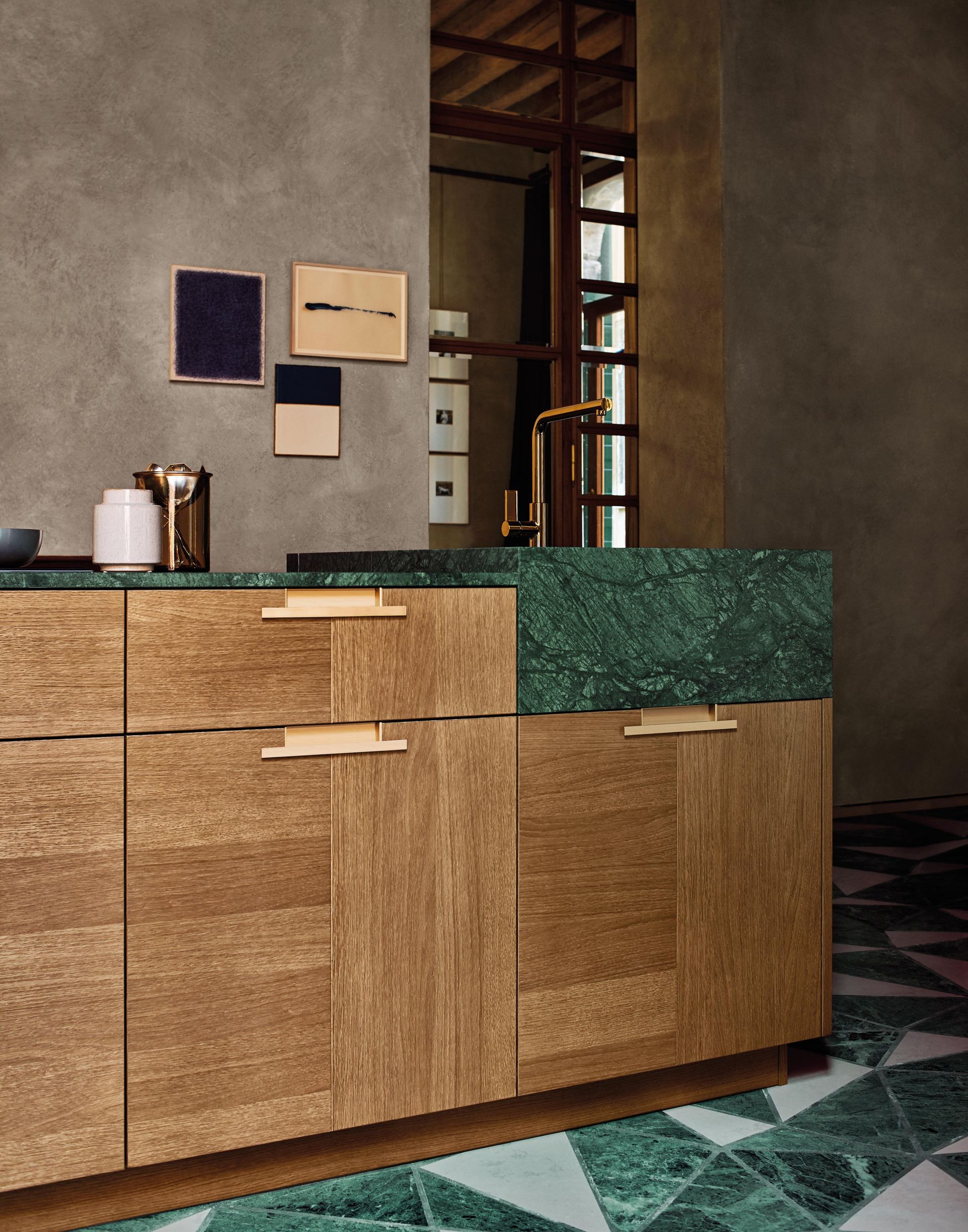 Of course it's important to invest in good quality kitchen cabinets from a reputable company, but don't stretch your budget to the point where you have to compromise on everything else in the kitchen.
'I believe the biggest mistake people make when choosing kitchen cabinets is spending so much on the cabinets themselves that they don't have enough money for standout hardware, interesting kitchen lighting ideas, tiles and chic kitchen seating,' says Interior designer Esther Dormer of Dormer Design.
'Quality is important but getting top of the line cabinets without all the other components to successful kitchen design is a mistake. There is stylish and utilitarian cabinetry at a medium price point with enough budget left over to complete the kitchen.'
Esther continues: 'It's important to choose a quality kitchen sink and well-designed faucet and is enhanced by under-cabinet lighting as well as stunning pendants as the room's main light source.
'The kitchen backsplash and countertop make a big impact so I suggest budgeting for everything before starting, and splurge a bit in this area because it is an improvement that can have a major visual impact in your decor. Make sure you factor in every cost of a kitchen renovation, including installation.'
5. Don't work the design around an existing appliance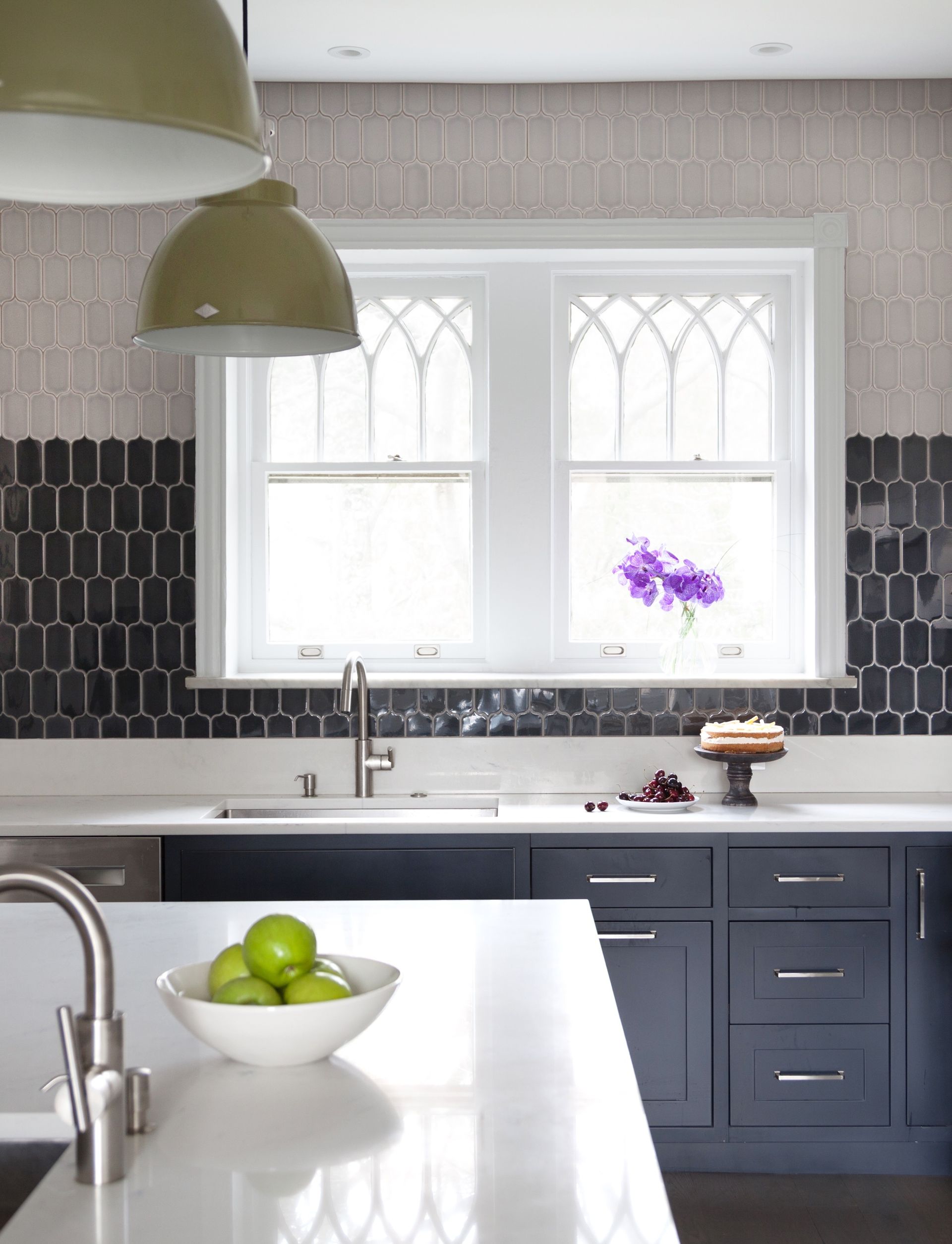 While it is more sustainable and seemingly cost-effective to continue to use any working appliance, sometimes major layout and design decisions are made around an older appliance that ultimately is going to be replaced or is outdated.
'Look first at the broader space and all of the implications from a cost, function and aesthetic standpoint,' says Mindy O'Connor.
'If the appliance or any other element is drastically limiting the use of the space for cabinets, consider selling or donating it rather than digging deeper into a flawed design or layout to save a small amount.'
6. Use the right professionals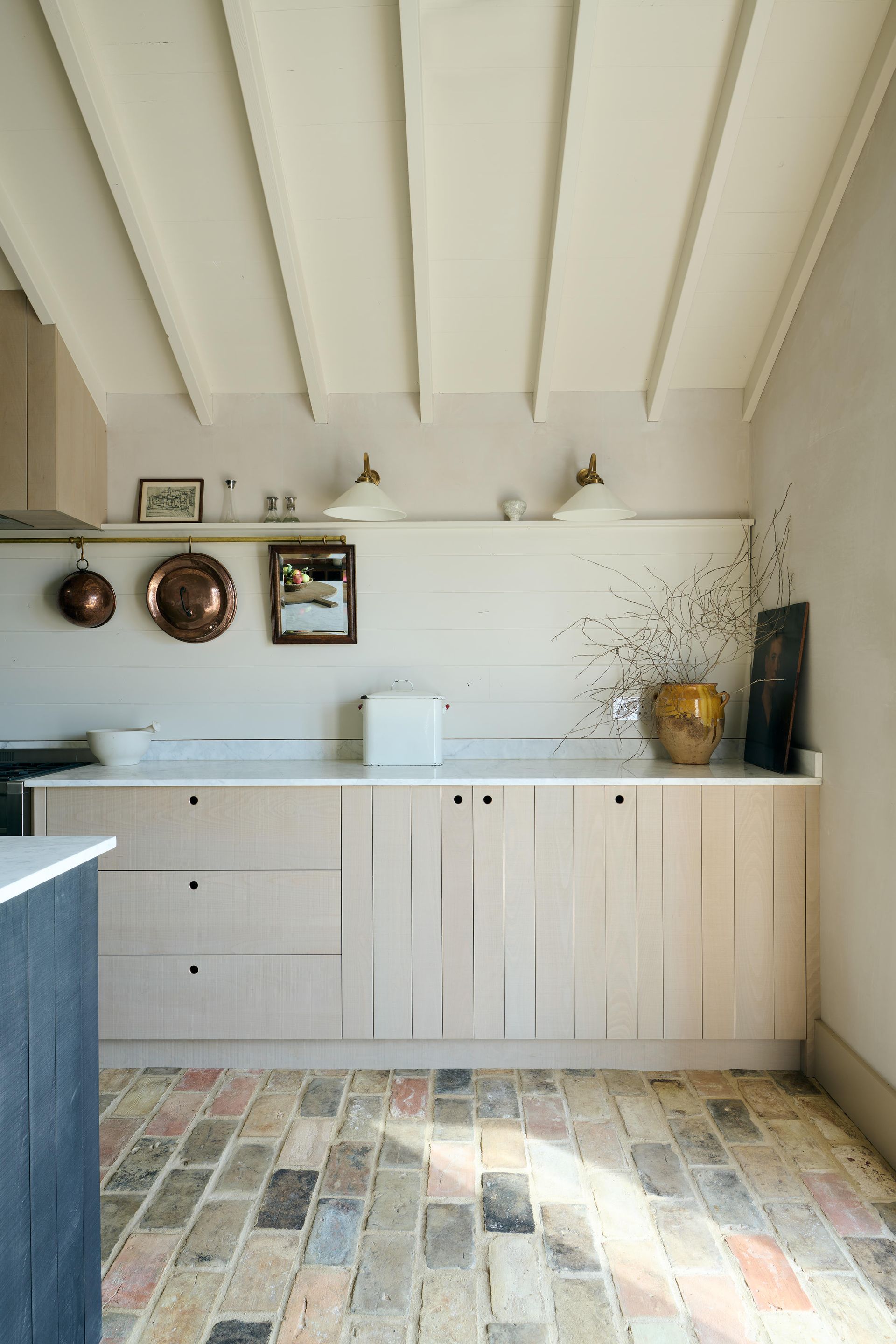 'A kitchen cabinet shop is not the best resource to re-design the architecture of a space and change windows and door openings, or rearrange the kitchen space layout relative to the larger home,' says Mindy O'Connor.
'Hire an experienced architect and/or interior designer to assess all of the ideas upfront for room layouts and design strategy.
'Rely on the expertise of cabinet makers and suppliers for the intricacies of the interior organization and functionality of the cabinetry itself, quality craftsmanship, door and frame construction styles or options on proprietary finishes.'
John McDonald, founder of Semihandmade and BOXI by Semihandmade suggests to look at the size of the job before deciding which professionals to get in.
He says: 'Start by asking yourself how big the project is. If it's simple cabinet replacement, and you're not changing plumbing or moving walls or anything technical like that, there's a good chance you can do the project yourself or rely on professional tradespeople.
'For anything bigger than that, always consult a licensed general contractor (you may need one by code anyway) and possibly an architect.'
7. Don't rush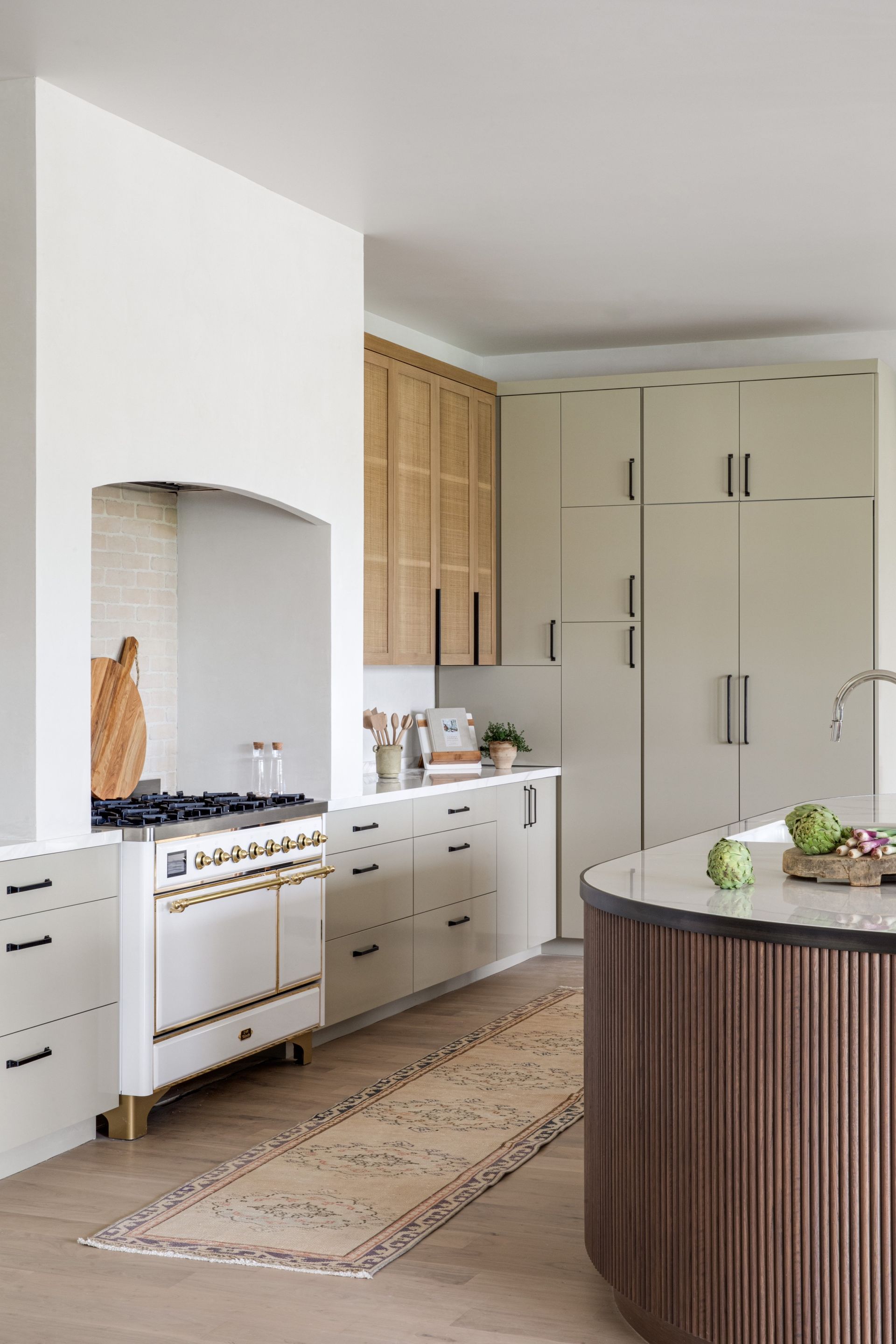 Rushing a purchase and/or construction can lead to a look that doesn't blend perfectly overall.
For example, if you're opting for a modern farmhouse kitchen, a handle-free, seamless gloss finish cabinet is not likely to be the best choice.
'Make sure the aesthetic direction and functional decisions are finalized and made in concert with one another including decisions and purchases on tile, hardware, lighting, plumbing fixtures and appliances,' says Mindy O'Connor.
'Understanding and laying out all of the final elements together in drawings and specifications will ensure a thorough, well-detailed and beautifully executed kitchen.'
8. Do enough research
When it comes to doing your research, make sure to cover everything - from doing a moodboard at the beginning to review checks before you buy.
Semihandmade's John McDonald says: 'When choosing kitchen cabinets, most customers start with a moodboard, Pinterest, or gathering photos and magazine cut-outs of kitchens they like.
'I wouldn't get caught up in the fact that some may be a lot more expensive and ornate than others. In the beginning, you're just trying to figure out the right tone, style and mood.'
He continues: 'From there, I would look for cabinet recommendations. This is especially true if you are going the local, custom cabinet shop route. Referrals there are key since many don't do much advertising.
'For everyone else, Google the cabinet brands or companies you are considering and hear what other people have to say.
'Keep in mind no manufacturer is perfect, and there are always lots of reasons why things go wrong on a project, but you should be able to get a good sense of which brands are a better fit than others. Best practice is to always get three different bids.'
9. Get the measurements right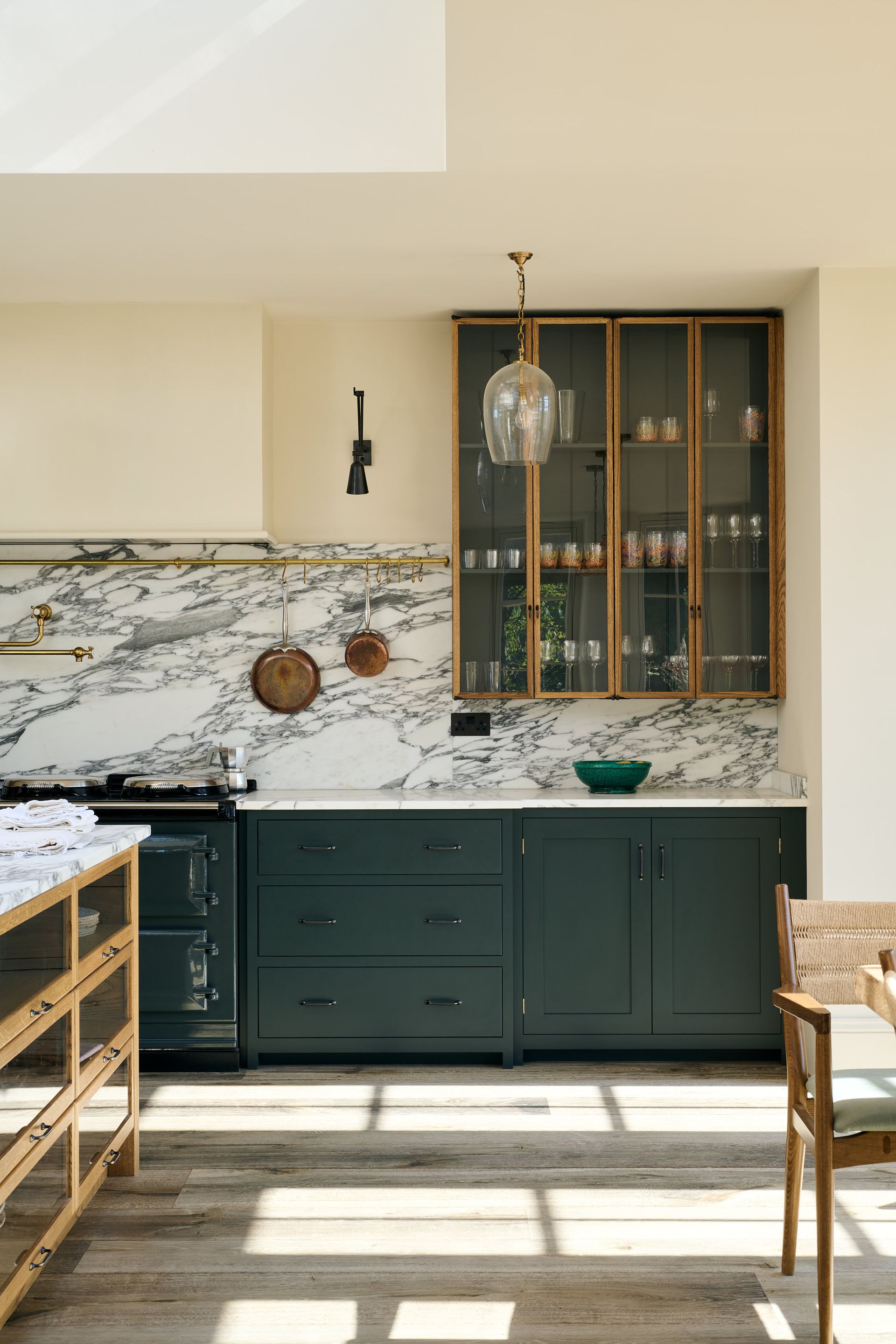 Whatever you do, don't forget to double check your dimensions - and then check them again.
'Whichever cabinet company or cabinetmaker you choose will be responsible for site-planning and measurements. If you're going about this on your own, and lots of our customers do, be sure to measure everything twice (if not three times) to be safe. Caution always saves money.'
He adds: 'I would also recommend watching as many YouTube instructional videos as you can find as there is always tons of helpful information to be found in them.'
What are some top tips to choose a kitchen cabinet?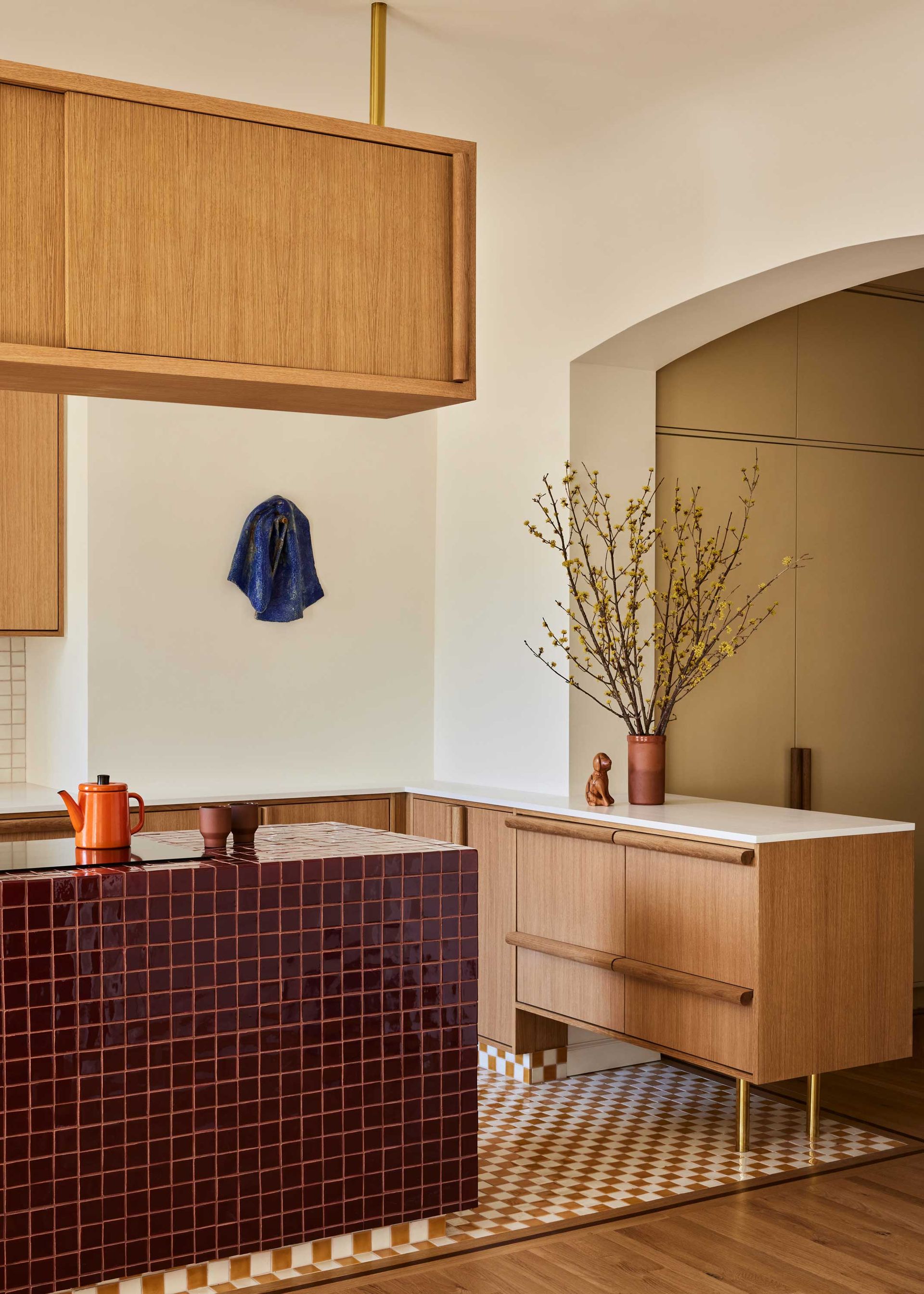 'First of all, think about future you, take a moment to consider how you are going to feel about the finish in 2, 5 or 10 years,' advises Sarah Rosenhaus.
'Is this something you will love after months or years of living with it? We encourage our clients to select cabinets that have a classic and timeless face and that have the versatility to be re-stained or painted if and when you are ready for a change. It's much easier to change out a backsplash than cabinetry.'
How do I know if my kitchen cabinets are good quality?
'Typically, the interior hardware is the first indication of quality kitchen cabinetry,' says Sarah Rosenhaus. 'Self closing slides and hinges are an immediate give away.'
She adds: 'When selecting all wood cabinetry, look for consistent grain pattern from panel to panel and evenness of tone.'
What are three common mistakes people make when designing a kitchen?
There are a number of common mistakes you can make when designing a kitchen. Interior designer Sarah Rosenhaus reveals her top three: 1.) Following a trend/designing for the look vs. how it needs function for you; 2.) Poorly designed lighting; and 3.) Skimping on hardware and plumbing trims.
And Adrian Bergman, International Design Coordinator at British Standard by Plain English agrees that following trends is a kitchen design mistake to make, as well as kitchen layout ideas, and kitchen storage.
He says: 'The first mistake is planning and layout; look to craft a layout that is as enduring and practical as the cupboards themselves. For example, we might suggest using the kitchen triangle rule to ensure harmonious flow between the oven, sink and fridge.'
'The second mistake is storage - often clients underestimate how much storage space they will need; we suggest choosing cupboards with deep drawers as these are easy to organize and have ample space for stacking plates, bowls and other kitchen equipment. Where space allows, a larder cupboard is a great solution.'
He adds: 'The third mistake is being led by trends - we always design a kitchen with longevity in mind.'
For style leaders and design lovers.
Ruth Doherty is a lifestyle journalist based in London. An experienced freelance digital writer and editor, she is known for covering everything from travel and interiors to fashion and beauty. She regularly contributes to Livingetc, Ideal Home and Homes & Gardens, as well as titles like Prima and Red. Outside of work, her biggest loves are endless cups of tea, almond croissants, shopping for clothes she doesn't need, and booking holidays she does.