5 incredible things TVs can do in 2023 that will probably convince you it's time for an upgrade
Television tech has come a long way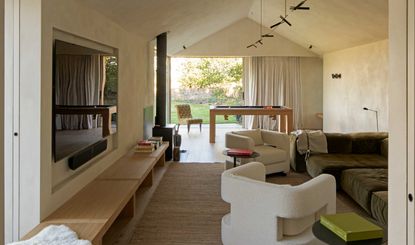 (Image credit: Edmund Sumner. Design: TR Studio)
For most people, getting a new TV isn't exactly a common occurrence. They're not like smartphones with two-year contracts or even like game consoles that run for five-to-seven years. It's not abnormal for people to stick with the same TV for a decade or more, and that means the technology will have come on in leaps and bounds by the time upgrade day rolls around.
If that day is approaching for you, then you're in luck, because it's a golden age for television buyers and home cinema buffs. Smart features are part of even the cheapest sets, while top-end models from the best TV brands offer the kind of brilliant picture quality and color accuracy that simply wasn't possible a decade ago.
Here are five genius things that TVs offer in 2023.
Freelance contributor Alan has been writing about tech for over a decade, covering phones, drones and everything in between. Previously Deputy Editor of tech site Alphr, his words are found all over the web and in the occasional magazine too. He often writes for T3 and Tom's Guide.
1. Ridiculous resolutions and incredible screen tech
If it's been a while and you're TV shopping, the first thing you'll notice is that 4K is the norm now. That's 8.3 million pixels — four times the number offered by the Full HD sets that were on sale a decade ago for an image that's impossibly sharp.
It doesn't stop there. The best 8K TVs (33 million pixels) exist now, though in truth you probably shouldn't buy one. There's next to no 8K content available, and it's debatable whether human eyes can tell the difference at the kind of distance most people sit from their sets in any case.
More important than resolution is the screen technology itself, with OLED and mini-LED tech battling it out for high-end consumers' TV purchases. Both offer phenomenal contrast and deep, inky blacks — I personally bought an OLED TV and never looked back. It's well worth the extra cost involved for cinephiles.
2. The wonders of HDMI 2.1
Any TV bought in the last decade will have a few HDMI ports, but the latest and greatest models feature HDMI 2.1. That sounds like a technical distinction, but HDMI 2.1 opens up some very useful features that buyers should be aware of.
First of all, HDMI 2.0 maxed out at 60Hz, meaning content would be displayed at a maximum of 60 frames per second (FPS). With HDMI 2.1, that's doubled to 120Hz/120FPS — good news for those with PlayStation 5 or Xbox Series X consoles who will find certain games play a lot more smoothly.
Gamers also benefit from variable refresh rate, which eliminates tearing, judder and lag from games struggling to keep a consistent frame rate. Auto Low-Latency Mode (ALLM), meanwhile, automatically detects a console and reduces processing to make your gamepad inputs near instant.
But it's not just for gamers. For a start, the 2.1 spec guarantees support for eARC to allow more bandwidth for the audio sent to your soundbar or surround sound system.
Then there's Dynamic HDR, which ensures that your picture will always look top-notch by interpreting frame-by-frame information to make movies look their absolute best. The picture below from the official HDMI site gives you an idea of what that looks like in practice.
In short, HDMI 2.1 may sound technical and dull, but it's a huge step forwards and worth looking for in your next TV.
3. A built-in light show
Less fundamental, but no less neat are the built-in light shows you can get with a Philips Ambilight TV. These TVs come with lights built into the back of the set, which mimic the action on screen, and project similar colors onto the wall behind the set, upping the immersion.
That's proprietary Philips tech, but don't worry if you want or need to get a TV from a different manufacturer. Philips Hue - the company's smart bulb brand - has a solution you can add to any TV. It costs a pretty penny, but if you want a similar effect on the cheap, then you could turn to something like the Govee T2 from Amazon which costs considerably less.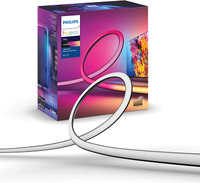 4. Smart assistants built in
If you've already begun to build a smart home, the chances are you've got a smart speaker with Google Assistant, Alexa, Siri or similar built-in, ready to respond to your voice commands. Nowadays, smart TVs tend to come with them too.
As well as functioning exactly the same way as a virtual assistant would in a smart speaker, and letting you ask the weather or play music, there are a bunch of TV-specific functions. Not just 'play', 'pause' and 'stop' either — think finding content ("play Stranger Things on Netflix"), questions about what you're watching ("when was this released?") and other useful functions ("turn off the TV in 20 minutes" — useful for childrens' bedtimes).
5. Strange new form factors
While your next TV will likely be a thin rectangle, some manufacturers are experimenting with strange new form factors — albeit at a prohibitively expensive price.
The best LG TVs are at the forefront of this, with rollable and transparent screens. The former rolls up like a scroll when not in use, while the latter is entirely transparent, meaning it's almost invisible when not in use. Yes, both have an "inquire to buy" button, suggesting they'll be in the tens of thousands of dollars, but it's a glimpse at what TVs could one day be like when the technology comes down in price.
On the more affordable end are the Samsung Frame and Serif TVs, which try to blend in with your decor in different ways — disguised as framed art for the former, and with a bold, iconic look for the latter. It's well worth a look for those who want the joys of a modern television without the usual unsightly footprint.
All this and the wonder of apps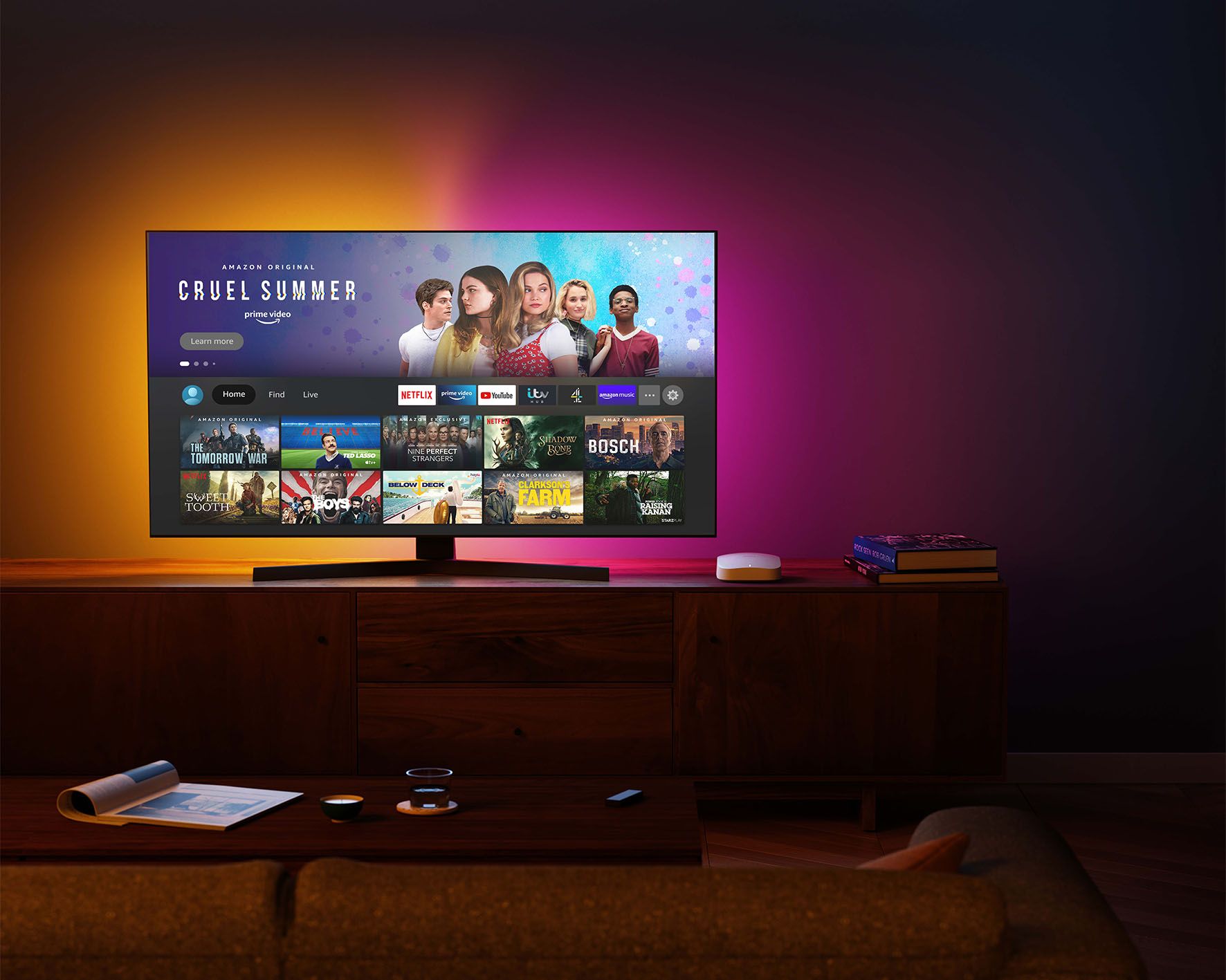 Of course, the main benefit of smart TVs are the built-in apps, offering thousands of hours of movies and television for the price of a monthly subscription. But remember even dumb TVs can have this with a streaming stick, or — if you have the budget — going all in on Apple TV 4K as I did.
The Livingetc newsletter is your shortcut to the now and the next in home design. Subscribe today to receive a stunning free 200-page book of the best homes from around the world.
Freelance contributor Alan has been writing about tech for over a decade, covering phones, drones and everything in between. Previously Deputy Editor of tech site Alphr, his words are found all over the web and in the occasional magazine too. He often writes for T3 and Tom's Guide. When not weighing up the pros and cons of the latest smartwatch, you'll probably find him tackling his ever-growing games backlog. Or, more likely, playing Spelunky for the millionth time.