How do I set up a smart home? These are the 10 steps to take to automate your house from top to bottom
Our tech expert outlines the 10 things you need to do to take your home from no-tech to full of the latest, most useful smart gadgets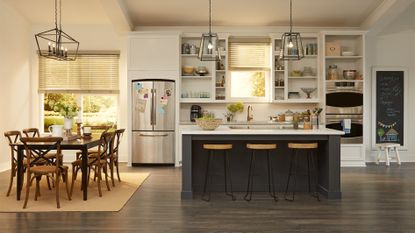 (Image credit: Signify)
So, you want to set up a smart home, but don't know where to start – we've all been there, and you have to start somewhere. We're here to help, with some easy-to-follow steps to convert your house into a smart home.
Don't feel you need to do everything in this list, or that you need to do it all in one go. You might not want a smart thermostat or smart locks, and that's perfectly fine. The beauty of the smart home is that you can build it up at your own pace, and all but the foundational pieces of the smart home are entirely optional.
With that in mind, here are the ten steps to set up a smart home.
Alan is one of Livingetc's tech experts, with endless experience testing and writing about the latest smart tech. Here, he offers his best advice for setting up a smart home.
1. Fix WiFi notspots with mesh WiFi
It's a bit boring when you're itching to get your smart home off the ground, but the very first step is making sure your WiFi is up to scratch. Solid WiFi is the backbone of a smart home, and if you have WiFi not-spots in your home, you'll want to fix them so every product can sync in harmony.
Note that WiFi doesn't necessarily need to be super fast, but it does need to be reliable and reach every corner of your home. Consider investing in the best Wi-Fi extenders if that's not the case.
2. Get voice controls
The thing that really makes a smart home sing (figuratively or literally) is by adding in one of the best smart speakers, like the Nest Audio or Amazon Echo.
These brilliant devices not only function as radios and music players, but have built-in virtual assistants that can follow your voice commands, and control your smart home. Think "Alexa, turn off the living room lights" or "Okay Google, set the temperature to 68 degrees".
As for which virtual assistant you should get, that really depends on you. Google Assistant is widely seen as the smartest and good if you use Google Calendar, but Alexa has the widest support and Amazon Echo products are usually the cheapest smart speakers thanks to Amazon's big discounting power. If you're all in on Apple devices, meanwhile, then the Siri-powered HomePod also makes some sense, even if it has the least support overall.
Ultimately, it doesn't matter too much, but it's worth thinking about what you might connect next, because Ring is owned by Amazon, and Nest by Google. If you're dead set on one specific product, it's worth checking compatibility with the various assistants before you begin.
3. Add smart plugs everywhere!
It can be tempting to replace your old dumb tech with new smart versions, but that's not completely necessary. Smart plugs — plugs with built-in WiFi or Bluetooth — can make any device seem smart, by only supplying power when you ask via app or voice, or even when scheduled for certain times of day.
The possibilities are endless, but here are a few uses for smart plugs to get you started.
4. Sort your lighting
My favorite, most used smart home feature is my bedroom smart light. Being able to turn the light on or off from bed is not only neat in its own right, but has saved me from countless stubbed toes, given the light switch is all the way across the room.
The best smart light bulbs are not only controllable via Alexa/Google Assistant/Siri (it always pays to check), but can be set to millions of different colors too. Perfect for setting the mood for the kids' story time, or movie night.
5. Get a video doorbell and smart screen
Video doorbells are a big smart home favorite, letting you not only see who's at the door (or loitering nearby) at any time via an app, but speak to guests when you're not around. That's useful both for deterring thieves and telling the delivery guy where to leave a parcel.
The best video doorbells really come into their own if you have a smart screen, which will show a live feed of the door whenever anyone presses the doorbell.
(Note: This is one area where it pays to be brand loyal: if you've gone the Google Assistant route, you probably want a Nest Hello doorbell and a Nest Hub to monitor it. If you went with Alexa, you'll want a Ring doorbell and Echo Show.)
6. Up your security
Video doorbells only cover the front of your house, of course, but you don't have to stop there. There are various indoor and outdoor smart cameras that will keep an eye on your property when you're away, day or night thanks to built-in night vision.
The best wireless security cameras automatically respond to movement (and are smart enough to ignore pets) or sound, springing into life and uploading footage to the cloud, meaning intruders can't easily cover their tracks. Most have a two-way mic, so you can even give a would-be burglar a piece of your mind, if you like!
7. Control the temperature
A smart thermostat is a very handy addition to your smart home. Not only can you set the temperature from your phone from anywhere in the world (neatly letting you warm up the house just in time for your arrival), but the best smart thermostats learn your behavior and predict when you might like things a bit toastier.
While initially a pricey addition to your smart home (you'll want to get a professional to fit one, unless you're handy with home electrics), smart thermostats can prove to be money savers in the long run — especially with energy prices at an all-time high.
8. Lock it up
Want to go key-free in 2023? Smart locks let you do just that, giving you access to your front door with an app, PIN or even a fingerprint.
The advantages are clear: you never need worry about forgetting your key again, and the best smart locks also let you provide access to others, letting you grant temporary access to pet minders, guests and tenants without having to cut a new key.
There are pros and cons to smart locks, and they certainly aren't for everyone. But if you find carrying keys everywhere an inconvenience… well, there's a smart solution available.
9. Going more niche
Speakers, lights, cameras, locks and thermostats are the most popular smart home staples, but you don't have to stop there, as manufacturers are constantly on the lookout for the next Internet-of-Things frontier.
That could be in the field of robotics: robot vacuum cleaners are getting better and better at staying on top of dust, and there are even robot lawn mowers too.
Or it could be in smart appliances. For the bathroom, how about a set of smart scales that automatically send your daily weigh-in to your phone? Or a smart mirror that will show your notifications so you never miss a beat?
Alternatively there are plenty of smart kitchen ideas, from dishwashers that'll automatically push out the right level of detergent to fridges that'll suggest meals based on the ingredients inside, while also keeping an eye on approaching expiry dates.
10. Get fancy with IFTTT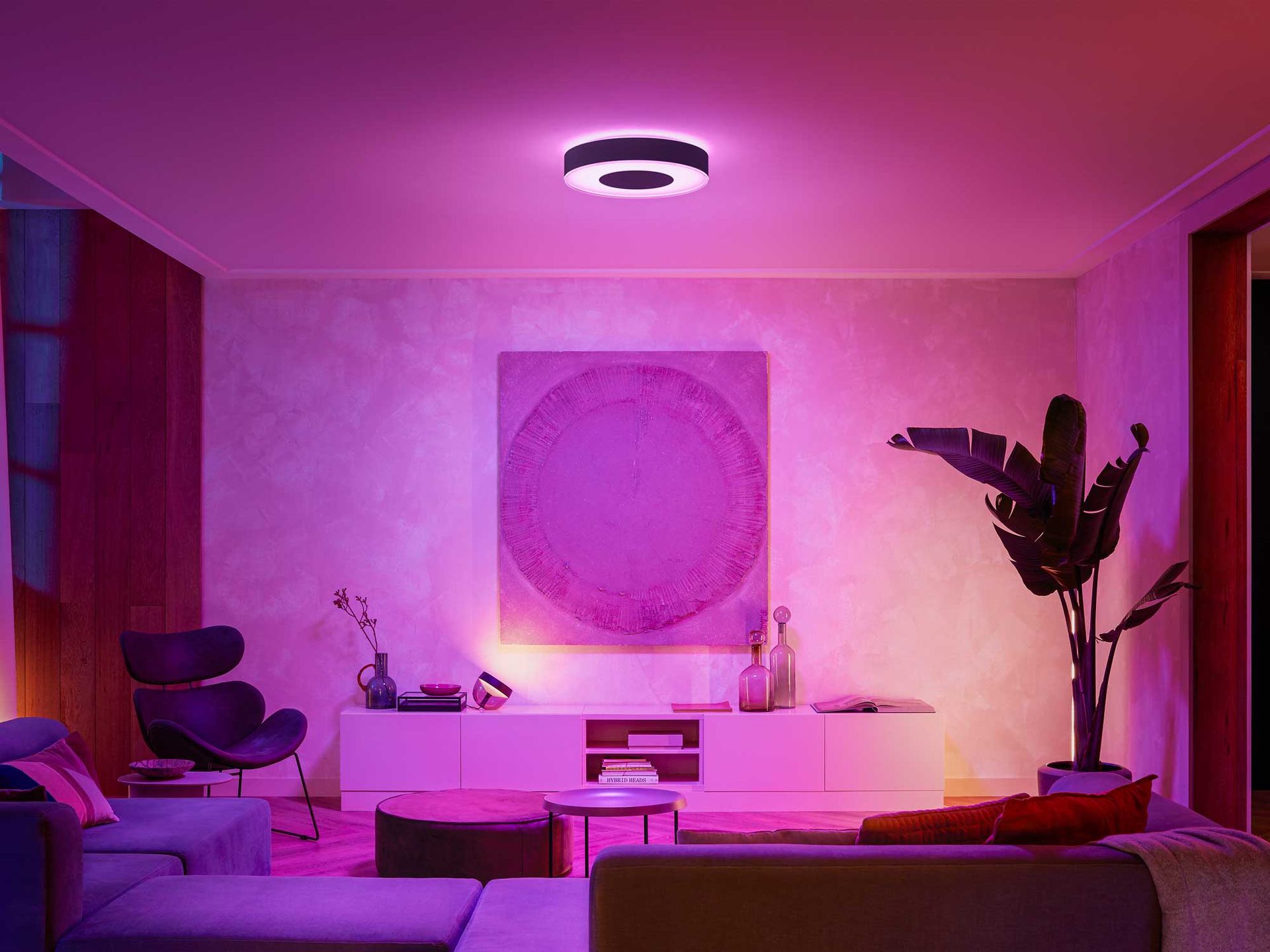 Once you have a number of connected devices in the same home, you can really begin to automate your life. While some devices will automate by themselves via learned behavior, connected sister devices or geofencing (i.e: detecting when you're home via the presence of your smartphone), this can be just the beginning if you're prepared to get into the weeds of automation.
IFTTT — or "If This Then That", to use its full title — lets you programme certain smart home functions to automatically kick in when certain requirements are met. For example, you could make it so that your smartlights automatically turn on at sunset in your area (opens in new tab), or make them flash when it starts to rain (opens in new tab), when you get a text (opens in new tab) or even if someone messages you on Facebook (opens in new tab).
And that's just smart lights! How about an IFTTT applet that automatically warms up your bed if things get too cold (opens in new tab)? Or one that turns on dry mode on an air conditioner if the humidity is too high (opens in new tab)?
You can make your own, and the only limit is your imagination and the sensors available. How about you create an applet where a smart plug only enables on sunny days when your solar panels are generating their own electricity?
How to set up a smart home: Conclusions
Again, you don't have to do all of this. The real beauty of a smart home is that it can be as simple or as complicated as you like. But once the foundations are in place, you can build on it to your heart's content.
And with all the big players like Apple, Google, Amazon and Samsung all putting their weight behind the Matter standard, it's only going to get easier to build the smart home of your dreams in the years to come. Start today, and you'll be ready for the next big smart home thing.
Freelance contributor Alan has been writing about tech for over a decade, covering phones, drones and everything in between. Previously Deputy Editor of tech site Alphr, his words are found all over the web and in the occasional magazine too. He often writes for T3 and Tom's Guide. When not weighing up the pros and cons of the latest smartwatch, you'll probably find him tackling his ever-growing games backlog. Or, more likely, playing Spelunky for the millionth time.