Best Samsung TV: top picks for OLED, QLED, 8K and more
Our pick of the best Samsung TVs, from the design-focused to the latest tech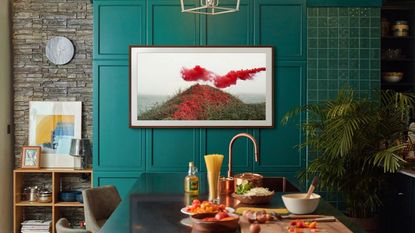 (Image credit: Samsung)
The Livingetc Newsletter
For style leaders and design lovers.
Thank you for signing up to LivingEtc. You will receive a verification email shortly.
There was a problem. Please refresh the page and try again.
With so many choices, finding the best Samsung TV for your home can be a challenge without some way to filter them through features, design, and general quality. At Livingetc, Samsung has always been on our radar because of the brand's commitment to televisions like The Frame that put aesthetics on a level with technology. Still, the company's offering goes much further than this.
This guide to our top Samsung TV picks will hopefully aid the decision-making process with examples to meet every budget. Want 8K? Or dead set on OLED? You will find TVs below. We will update this article as new releases come out, too, with the 2023 crop just around the corner.
Keep reading to see what we chose, and for more information on what the different companies currently excel at, head over to our guide to the best TV brands.
The best Samsung TVs in 2023
1. Samsung S95B 4K OLED TV
Best Samsung OLED TV
Specifications
Display: OLED
Resolution: 4K
Sizes: 55", 65"
Reasons to buy
+
Alexa and Google Assistant built-in
+
Dolby Atmos support
After years of eschewing OLED technology for its own QLED panels, Samsung surprised in 2022 by including the S95B in its line-up. It's a welcome move for those who love Samsung but want the benefits of OLED, and it is currently the only set that sports the popular display tech.
Still, Samsung claims that it has improved upon OLED with Quantum Dots, boosting the already-boosted colors, brightness, and detail. The S95B - available in 55" and 65" - also boasts Dolby Atmos and Object Tracking Sound for superior audio, and LaserSlim design means it's impossibly thin.
2. Samsung Q60A 4K QLED TV
Best budget Samsung TV
Specifications
Display: QLED
Resolution: 4K
Sizes: 32", 70", 75"
Reasons to buy
+
Alexa built-in (works with Google Assistant)
+
Good price
Reasons to avoid
-
No built-in Google Assistant
-
No Dolby Atmos
-
Older (2021) model
If you're looking for a 4K QLED TV on a budget, the Q60A is an excellent choice. Available in small and larger sizes, the 2021 TV might not be as flashy as some others on its list, but it packs in lots of image-boosting tech to get your content up to par. For example, films and TV are automatically upscaled to 4K, and Dual LED backlighting changes depending on what you're watching.
You also get access to Alexa and Google Assistant (though only the former comes included) and Object Tracking Sound Lite with adaptive sound presets. The Q60A also comes with a rechargeable solar remote, which is one of Samsung's most popular offerings.
3. Samsung The Frame 4K QLED TV
Best Samsung lifestyle TV
Specifications
Display: QLED
Resolution: 4K
Sizes: 43", 50", 55", 65", 75", 85"
Reasons to buy
+
Alexa and Google Assistant built-in
+
Dolby Atmos support
+
Good range of size options
If you've been here before, you'll know how much we love The Frame TV range, with its matte display making everything look like a work of art and interchangeable bezels helping the TV blend into its surroundings like no other model. Samsung knows it's got a winner here, so the range gets an update almost every year.
Once a little behind the times, The Frame now sports a QLED panel and Dolby Atmos audio, as well as an 85-inch version and motion sensor to save on power when you're not in the room. The Art Store allows you to download artwork for your display, and the anti-glare panel also makes positioning in a brighter room that much easier.
Samsung QN900A 8K Neo QLED TV
Best 8K TV
Specifications
Display: Neo QLED
Resolution: 8K
Sizes: 65", 75", 85"
Reasons to buy
+
Alexa and Google Assistant built-in
+
Next-gen 8K resolution
+
Anti-reflection layer
Whether or not even the best 8K TV is worth it right now remains a debate, but for those who want to future-proof their set-up and get the absolute best viewing experience in their living rooms, Samsung has a few 8K offerings. Perhaps the best among them is the QN900A Neo QLED, which combines Mini LEDs with a stunning 4320p image.
The TV upscales Full HD and 4K as well as supporting newer native 8K content, and an anti-reflection layer reduces screen glare in sun-lit rooms. The QN900A also has what Samsung calls an 'infinity screen,' which means a skinny bezel creates the appearance of an edge-to-edge screen.
5. Samsung The Terrace Partial Sun Outdoor 4K LED TV
Best outdoor Samsung TV
Specifications
Display: QLED
Resolution: 4K
Sizes: 65", 75"
Reasons to buy
+
Alexa built-in
+
Weather-resistant for outdoor use
Reasons to avoid
-
Won't work with Google Assistant
-
Older (2020) model
-
No Dolby Atmos support
One thing Samsung can boast over its rivals is a range of outdoor-ready TVs. The Terrace is entirely weatherproof and optimized for outdoor conditions, meaning having a flatscreen outside is no longer only a privilege for the super-wealthy. The Terrace has the same 4K resolution and QLED panel as other TVs on this list but with better anti-glare and brightness technology.
Note that this model is designed for partial sun conditions, meaning it won't stand up to direct sunlight. Still, providing you position it sensibly, you could be enjoying outdoor movie nights in no time.
How to choose the best Samsung TV for your home
Are Samsung TVs worth buying?
Samsung is currently the TV brand with the largest number of models, and so you will have undoubtedly been tempted by a set from the brand at one time or another. As you can tell from this guide, Samsung TVs cover many areas, from small or large screens to 8K and OLED.
In our rundown of the best TV brands overall, Samsung did well in many categories. It came top for mid-range televisions, as well as for 8K and larger screens. Reasonably priced and with slightly out-of-the-box choices like the Samsung Serif and Frame, we're big fans.
For more, you can head over to our head to heads for Samsung vs Sony, Samsung vs LG TV, and Samsung vs Hisense.
Which is better OLED or QLED?
QLED has traditionally been pitched to consumers as a more affordable version of OLED, but this isn't entirely true. While QLED is an adaptation of LCD technology with a quantum dot layer, QLED has no backlight. Instead, OLED uses individual self-lighting pixels to create a richer image with deeper blacks and brighter colors, as well as wider viewing angles and other perks.
Both have their pros and cons, and we dig into just what they are in our guide to QLED vs OLED.
For style leaders and design lovers.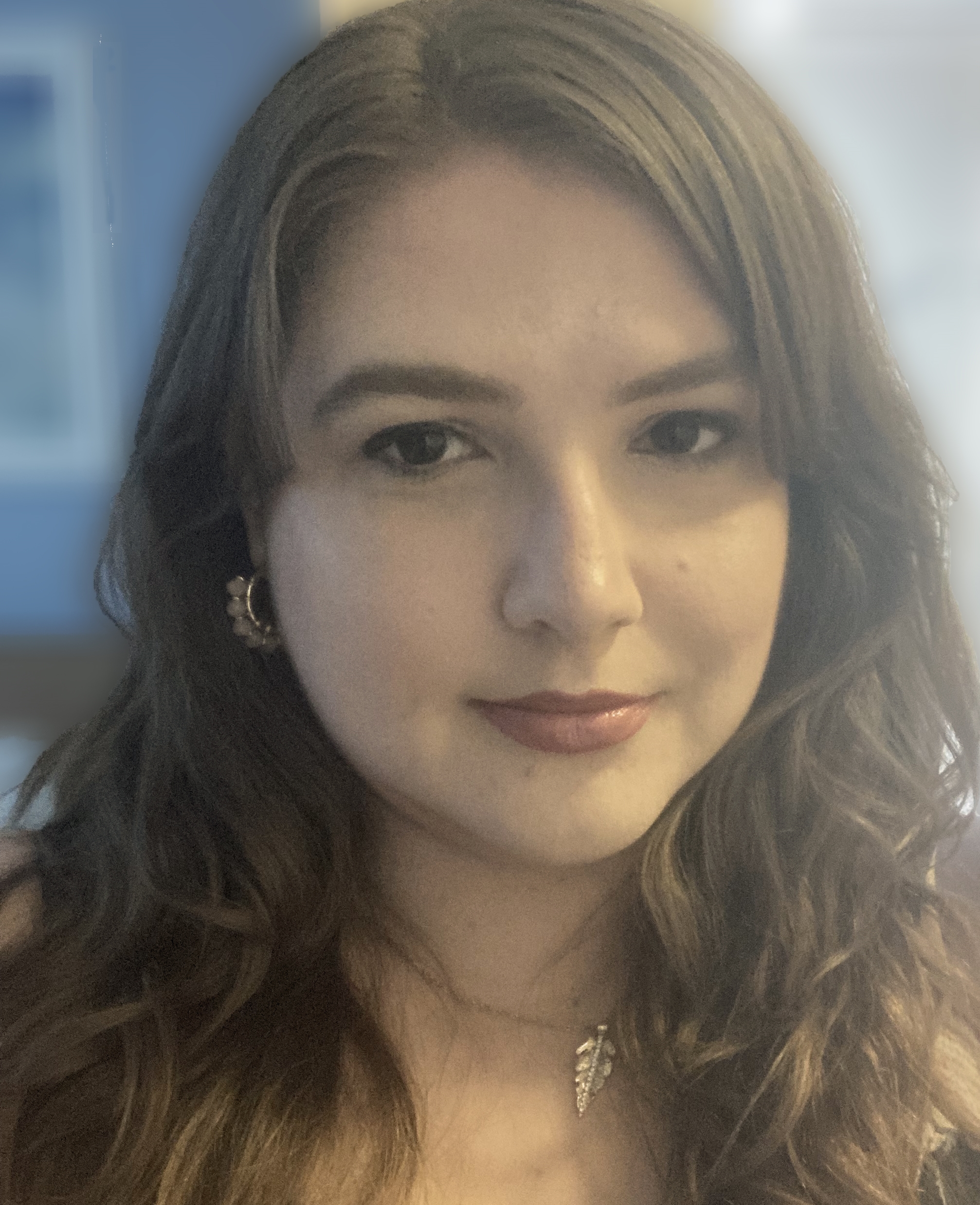 Smart Homes Ecommerce Editor
Caroline is the smart home ecommerce editor for Livingetc, covering everything tech for the home, from smart speakers to air purifiers and everything in between. She is passionate about the role that technology and smart devices can play in daily life, enhancing the home without sacrificing personal style and carefully chosen interiors. In her spare time, she can be found tinkering with bulbs, soundbars, and video doorbells in an effort to automate every part of her small home. Previously, she lent her expertise to the likes of Expert Reviews, IT Pro, Coach, The Week, and more.