8 genius uses for outdoor smart plugs that will make your backyard just as clever as your home
Ever wish your garden could take care of itself? Outdoor smart plugs make that, and more, possible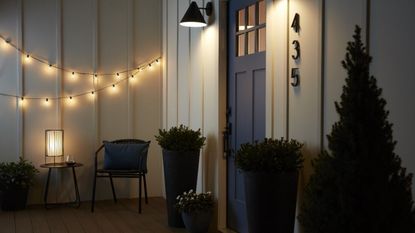 (Image credit: GE)
The Livingetc Newsletter
For style leaders and design lovers.
Thank you for signing up to LivingEtc. You will receive a verification email shortly.
There was a problem. Please refresh the page and try again.
As costs rise and we all spend more time at home, most of us are looking for ways to make our homes more efficient. But what about our outdoor spaces? Outdoor smart plugs are weatherproof versions of the ones everyone has been recommending for your lamp or coffee machine. They open up a world of possibilities for electrical items you use outside, and they're an affordable way to modernize your yard.
Smart plugs come in two slightly different forms - smart outlets, which WiFi-enable the physical sockets on your wall, and smart plugs, which are an add-on to traditional outlets that serve as a bridge between a device and what's powering it. Though set up for the former likely requires an electrician, the latter takes a few minutes and can be done by anyone.
In this article, we will go through some of the best and most genius ways to enlist the help of the best outdoor smart plugs, which include eliminating boring jobs, saving money, and making things safer.
1. Don't rely on battery-powered string lights
Getting the perfect lighting set up for your backyard is step one towards achieving that serene, cozy atmosphere you've always dreamed of. String lights are ideal for this, and it can be tempting to go for battery or solar-powered options when looking for outdoor lights. These undoubtedly offer more flexibility, but if you want a more reliable (especially if you live somewhere without consistent sunny days) and long-lasting, plug-lights work brilliantly.
With a smart plug, you can program your new lighting to turn on at sunset, only come on at certain temperatures (when you're most likely to head out and enjoy them), or even turn on while you're on vacation to signal someone's home.
2. Home security that works around you
Speaking of security, outdoor smart plugs are also amazing for cameras, alarms, and floodlights, designed to keep you and your family as safe as possible. Though the best home security cameras often come in battery-powered form, these have a couple of downsides. For one, you're relying on your ability to charge them up before they run dry, which in itself guarantees downtime when you're not protected.
Then there's the added protection of floodlights which, though not always, often need to be mains powered to work effectivity. Smart plugs offer this in addition to the ability to monitor usage from your phone (alongside the existing app) and save energy by only having lights operate when you're not home.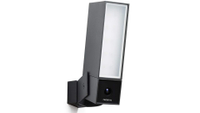 3. Outdoor heating when you most need it
If you're someone who puts the heater on every time you go outside or forgets to turn it off when you go to do something else, then a smart plug could be a godsend. Not only does it save you money, but it also makes things safer.
You can program yours to switch on only when it reaches a certain temperature - leaving you to cozy up with blankets and hot chocolate in all other cases - and your smart plug can even ensure that everything's turned off when you leave the house or just go inside for the night. Lying in bed and not sure if you shut down the electric firepit? You can just check on your phone.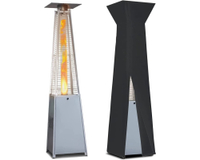 4. Sprinklers and lawn maintenance
We're big fans of WiFi-controlled sprinklers and other smart gardening devices, but sometimes the most cost-effective way to automate your outdoor work is with smart plugs. Pretty much everything that plugs into the mains from your yard can be automated to some extent, whether that's turning on your sprinklers when the weather is hot (preventing a scorched lawn) or ensuring your robot lawn mower doesn't continue to charge once full.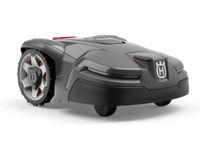 5. More efficient gardening and greenhouses
If you're into your gardening, your plants will thank you for making their habitat that much more efficient. Like with smart devices for your lawn maintenance, it's also incredibly effective to hook those more demanding plants to a smart system that gives them exactly what they need with minimum input from you.
Heat, humidity, watering, and more can be controlled using a well-placed smart plug, allowing you to manage your crop from wherever you are. For example, if you're at work all day and notice that there's been unforecast rainfall, you can simply log into the app or your smart home hub and adjust things.
6. Embrace the convenience of electric grills
Keen grillers may balk at the thought of using an electric grill or griddle over the best gas grill or charcoal BBQ, but you can't deny the convenience of being able to plug in an appliance and get cooking without the effort of sourcing fuel. Particularly good for small spaces like balconies, these electric grills can be used with a smart plug to save power and add safety when you're not actively grilling.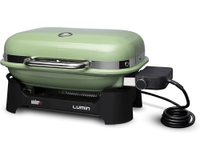 7. Automate pool cleaning
Pool pumps are one of the many things (as you may have gathered from this list so far) that can be almost completely automated with the use of an outdoor smart plug. As with a lot of gardening tools, you can purchase smart pool pumps, but a smart plug or outlet for an older or less clever pump can actually be a cheaper way to get similar results.
As we cover in our guide to the best uses for smart plugs around the home, many models have the ability to detect a drop in power, so you will get a notification once a process has been completed. You can also use smart plugs to monitor power usage, so you can adjust how much energy you're using on which jobs.
8. More power for your outdoor movie nights
The best outdoor projectors have decent battery life, but by far, the most efficient way to use them is by connecting them to a consistent power source. This ensures you're not caught out halfway through a movie marathon and prevents you from having to use a less powerful eco-mode to extend battery life. But, of course, leaving a projector plugged in long-term is a waste of energy, so a smart plug can lessen this if you put it on a timer to switch it off after a certain time period.
You can head to our guide for more inspiration for your own backyard movie nights.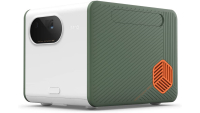 For style leaders and design lovers.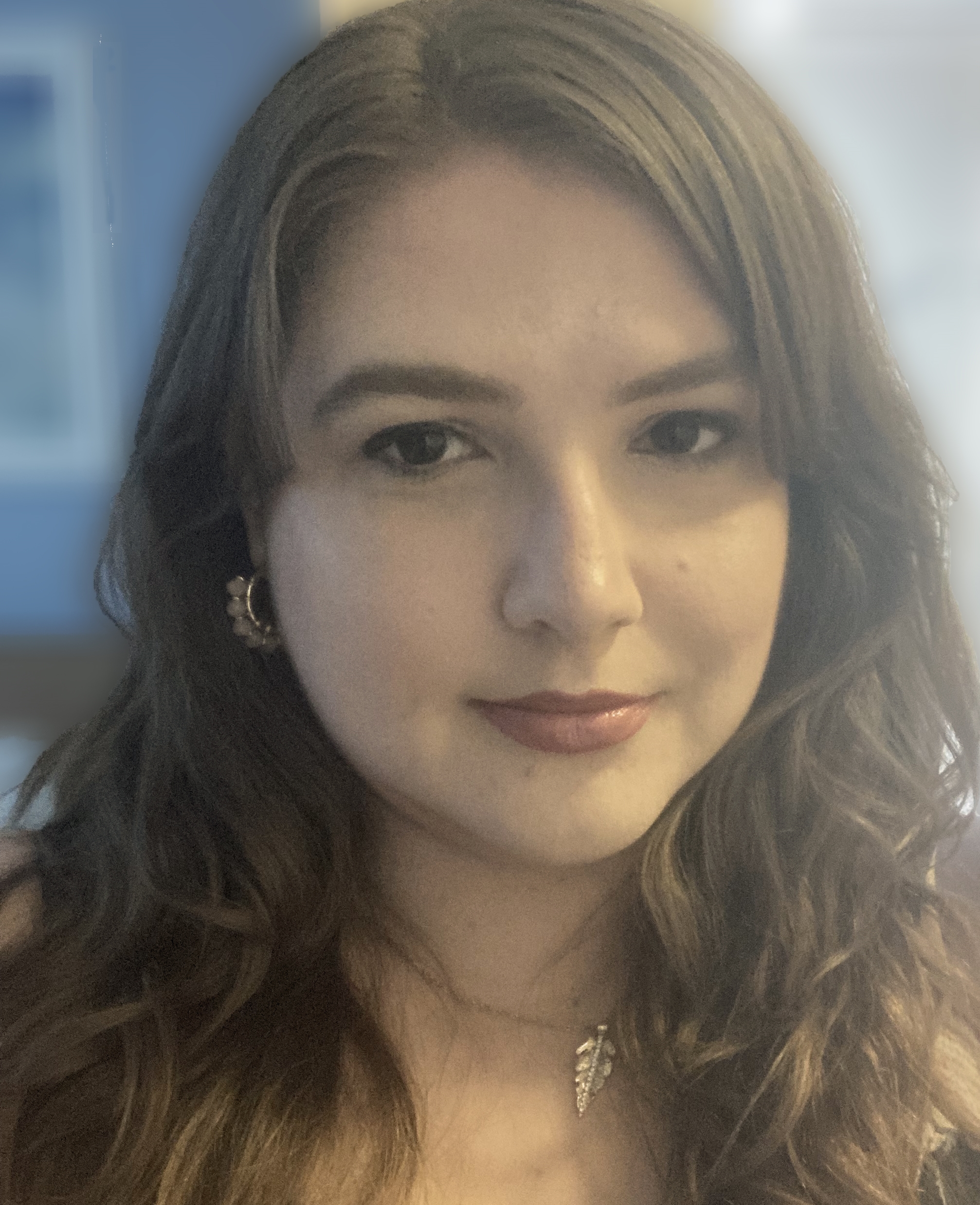 Smart Homes Ecommerce Editor
Caroline is the smart home ecommerce editor for Livingetc, covering everything tech for the home, from smart speakers to air purifiers and everything in between. She is passionate about the role that technology and smart devices can play in daily life, enhancing the home without sacrificing personal style and carefully chosen interiors. In her spare time, she can be found tinkering with bulbs, soundbars, and video doorbells in an effort to automate every part of her small home. Previously, she lent her expertise to the likes of Expert Reviews, IT Pro, Coach, The Week, and more.