4 times a curved sofa is the wrong choice (and once when it's the perfect living room addition)
Curved sofas are a dominating trend that don't seem to be going anywhere, but they don't work in every instance. Here's when to avoid a curved sofa and the times to try it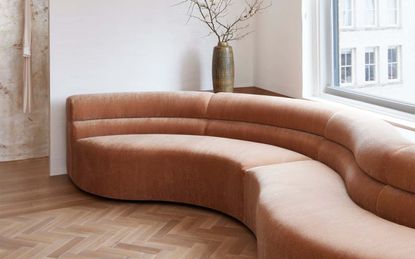 (Image credit: Rafael de Cárdenas, Ltd)
The Livingetc Newsletter
For style leaders and design lovers.
Thank you for signing up to LivingEtc. You will receive a verification email shortly.
There was a problem. Please refresh the page and try again.
Curves continue to be everywhere in 2023, and the dominance of the curved sofa doesn't seem to be slowing down. We love them for their sophisticated feel, giving our living rooms a cocktail bar look and bringing rounded, organic shapes to our homes.
But just because curves are on trend for the best couches and sofas at the moment doesn't mean they're right for every home, and there are other great ways to bring rounded shapes and elegant curves to your living room furniture, if that's what your craving. Sometimes, your space just doesn't suit the curved sofa shape.
Before you take the leap and invest in that big ticket item, we've run through what style we think works for each living room to help you decide what's best for your own space.
1 time when a curved sofa is perfect
1. For the statement living room
Bryan O'Sullivan of Bryan O'Sullivan Studio refers to curved sofas as 'cocktail couches', which is a brilliant description. Designer Kelly Hoppen agrees: 'In specific areas such as a bar or a bedroom corner, a curved sofa can make a captivating statement.'
Ultimately, the best curved sofas are showy statement pieces that command attention. Meanwhile, straight-edge sofas are more about the function. If you're furnishing a statement living room or formal entertaining space, or looking for an elegant finishing touch for a master bedroom, a curved sofa is guaranteed to pack a punch, sweeping its arch across the corner and beckoning guests over to take a seat.
4 times a curved sofa is the wrong call
1. For the small living room
The curved sofa look can work for a small living room but it's a little tricky. Where a small, straight-edge sofa can look quite awkward in a small space, sitting flush against the wall, a curved sofa in the corner relaxes the room and makes it feel less claustrophobic and more cozy.
But the curved sofa trend inevitably comes with a lot of dead space, which is not what you want if you're short of room. Using a curved sofa will lose you that precious floor space, where a small, straight sofa can sit flush against the wall and not take up space.
So really, for small spaces it's a toss up between embracing the coziness with a small curved sofa that sits in the corner and envelops you with its cocooning feel, or making the decision that actually, what you need to priority in this small living room is precious space - in which case you go for the straight-edge option.
2. For the open plan living room
In an open plan living room, my inclination is that the straight-edge sofa works better than a curved sofa. This is because a straight sofa creates clearer and more definite lines, carving up the room into distinct zones. The benefits of a straight-edge sofa is that you can make use of its harsher lines and back, using it like a room divider. Meanwhile, a curved sofa creates less distinct areas.
Don't be afraid to put a sofa in the center of your open plan living or kitchen room to define where, for example, the sitting area might end and where the dining area might begin. Our living spaces need zones to help them function well, and a straight-edge sofa is perfect for this. This example from Brooklyn-based MK Workshop does exactly that, with the back of the straight sofa demarcating the end of the sitting room and the beginning of the dining room.
3. For the cozy living room
Curved doesn't necessarily equate to cozy living room, so think twice before purchasing a curved sofa if you want to create a homely and cocooning ambiance in your living room. Curves definitely bring that softness and organic flow to a room, but there are other ways to achieve this softness.
I find the coziest type of sofa to the trusty straight-edge, L-shape sofa. This can slot perfectly into a corner of the room, sit flush against the wall so you avoid those harsh edges that you don't want in a cozy room. The best bit of an L-shape is that seat in the angle of the sofa - the coziest spot in the house!
'In the context of spending time comfortably on the sofa, watching a movie or the folding function, nothing can replace a traditional, simple wide sofa,' says Marta Chrapka, interior designer and founder of Colombe Studio. 'It gives a much more comfortable feel and the interior becomes more comfortable and inviting.'
4. For the awkward space
This depends on what your awkward space looks like. Sometimes, that awkward space can be hidden and concealed with the addition of a curved sofa that will take the limelight, much like this example of curved sofa used in an awkward corner, designed by Kimille Taylor. 'Sometimes there are situations when the functional arrangement does not allow the insertion of a sofa in the aesthetic aspect. Then curved sofas become ideal - they are lighter, more adjustable and decorate the interior perfectly,' says Marta.
But if it's a really awkward space, more often than not, it simply won't fit a curved sofa, in which case your straight sofa or loveseat can cancel out any awkwardness.
For style leaders and design lovers.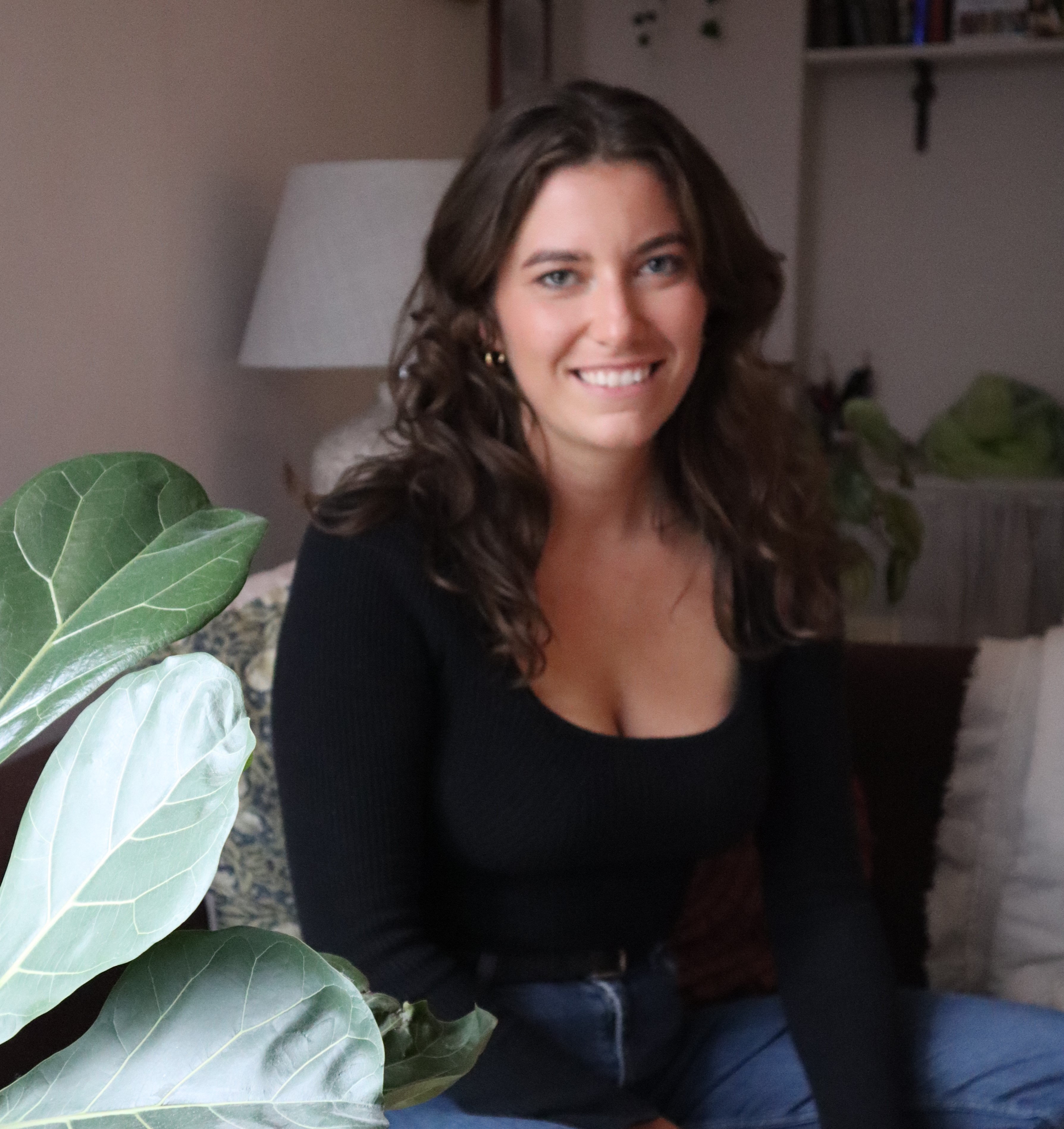 Livingetc content editor and design expert
Oonagh is a content editor at Livingetc.com. Previously, she worked on a London property title, producing long-read interiors features, style pages and conducting interviews with a range of famous faces from the UK interiors scene, from Kit Kemp to Robert Kime. In doing so, she has developed a keen interest in London's historical architecture and the city's distinct tastemakers paving the way in the world of interiors.