The Hôtel Magique x Anthropologie collab will cure every homebound traveler's wanderlust
The newly-released Hôtel Magique for Anthropologie will turn every home into a perpetual paradise, no travel required.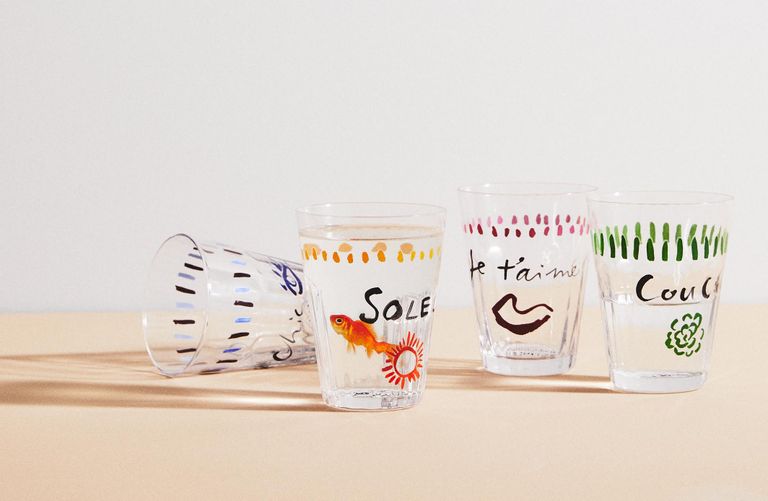 (Image credit: Anthropologie PR)
If you were to ever ask those closest to me, the best way to describe me? Undoubtedly, at least one of them would mention my gypsy soul and wanderlust ways. My immense desire to travel is so consuming that not only is 'wanderlust' tattooed on my right foot, but my best suitcase is always packed and ready to explore at a moment's notice. 
To the point, I've solemnly sworn one New Year's after another to "spend more time at home," and it wasn't until a worldwide pandemic hit to stick to it. However, as we enter our tenth (?) month, the travel bug has once again started to itch, and I'm left looking for newfound ways to explore, only to have those prayers answered by none other than Anthropologie. 
Launching today, Anthropologie has teamed up for a collaboration/collection with Bali-based Milou Neelen, Hôtel Magique. Together, this dreamy duo has exclusively designed a handful of carefully curated pieces, including everything from silky-smooth pillow covers to exquisite wall art, with every item as supremely unique as the last. 
Suitable for living room, bathroom, and more, this chic collaboration is pure perfection for curing homebound traveler's desire to travel or if you're like me and binge-watched the entire season of Emily in Paris and want to turn your kitchen into a Parisian café. 
So, what's the hold up here? There's never been a more appropriate time to turn every room in your home into your perpetual paradise, and this travel-inspired collection is the ideal way.  
Add any of these 11 items from the Hôtel Magique x Anthropologie collection into your shopping carts and bon voyage! It's the COVID-friendly way to vacation, with no travel required. 
1. A picturesque pitcher
2. A perfectly plush mat 
3. This sweet antique script that's perfect for your wall 
4. This silky-soft pillowcase
5. This artisan platter
6. A trendy throw blanket
7. This stylish stationary
8. The most marvelous mugs
9. This chic curtain
10. These dainty dishes 
11. This café-inspired portrait 
Still, want more? Check out additional suggestions to shop below: