70s couches are the big living room trend in 2023 – these are the classic styles designers love that you ought to know
The 1970s was a golden era for sofa design – and you'll find these ones work perfectly in modern interior schemes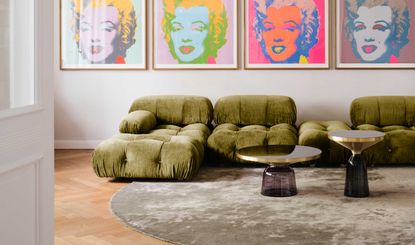 (Image credit: Nate Cook. Design: Takk Studio)
The Livingetc Newsletter
For style leaders and design lovers.
Thank you for signing up to LivingEtc. You will receive a verification email shortly.
There was a problem. Please refresh the page and try again.
A good couch never goes out of style, and the renaissance of vintage sofa designs in modern interiors just goes to prove it. If, like me, you spend your days endlessly scrolling for interiors inspiration on social media, you'll begin to recognize certain sofas appearing again and again in schemes created by the world's top designers.
While I'd generally warn against following sofa trends too closely - after all they're big investment pieces - we're seeing pieces originally designed four decades ago have a resurgence, and it's a testament to their timeless qualities. 'Right now there are a handful of iconic 70s sofa designs that are wildly popular,' echoes Leah Ring, principal of LA-based interior design studio Another Human.
These designs have become the sofas of the moment - the "it" couches, if you will. These are some of the most popular right now, all stalwarts of 1970s design.
1. The Camaleonda
If there's a couch that's leading the pack when it comes to interior design trends, it's undoubtedly the Camaleonda sofa by legendary designer Mario Bellini for B&B Italia. Bulbous, curvaceous and tufted, it's an iconic design that's often imitated, but never replicated.
'What I find particularly appealing about Bellini's designs, including the Camaleonda sofa, is their emphasis on modularity,' explains architect Agi Kuczyńska, founder of Takk Studio. 'This characteristic makes the sofa an ideal choice for private spaces, as it allows for flexibility and adaptability in any given interior.'
It was originally designed in 1970, so why is it having a resurgence now? 'The sofa's bulky form is also perfectly aligned with the current trend toward organic, rounded shapes,' Agi explains, 'while its opulent appearance adds an element of extravagance to any space.'
It's a sofa that really makes textiles the star, too, with its wrapped form and tufted elements really highlighting the characteristics of a fabric, whether its the retro green velvet of Agi's apartment design, pictured first, or this modern tan leather, created by Hino Studio.
'We wanted a low versatile sofa that didn't block the views and also invited guests to relax and enjoy the sofa,' Sabrina Maclean, founder of Miami-based Hino Studio, explains. 'We like this style because is very casual and has a lounge feel to it. Also, it adds a touch of fun to the area due to its elegant, bold and round edges.'
2. The Marenco
As interior designer Leah Ring already explained, there's a glut of vintage couch designs from the 70s that have interior design lovers in a hold, and another of them is the Marenco Sofa, designed by Mario Marenco for Arflex in 1970. It's a couch that appears to be made up of individual, oversized pillows - plush and comfortable to sit on, while keeping a structured form.
'I think that the Marenco feels funky and glamorous in a 70s way but also looks quite contemporary so it can fit into a range of interior styles,' Leah, principal of Los Angeles studio Another Human, tells me. 'The Marenco is the perfect balance of elegant and playful - it is definitely stylish and chic but doesn't take itself too seriously. I love the cloud-like quality that it has - like it might just transport you to another (very fun) dimension.' For this living room sofa, Leah chose a powder blue textile for a soft, playful take on the design, while I've also seen the Marenco look just as striking in deep, rich velvets.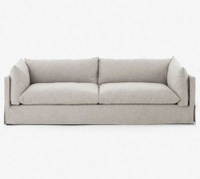 You can see style influences from the Marenco's oversized cushions in this modern slipcover couch from Lulu & Georgia, but encased within a more linear frame.
3. The Togo
Ligne Roset's 1973 Togo is probably one of the most recognizable sofas on the planet. It's low-slung, with no legs or frame - and while it looks like it's going to be a sort of sink-in, beanbag-style seat, it's actually an incredible feat of engineering that creates a well-supported, comfortable couch that leads to a particularly cozy living room.
'One of the most remarkable qualities of the Togo sofa is its versatility, as it can be used as a standalone lounge chair, or arranged as a set to create a cohesive seating area,' architect Agi, from Takk Studio, says. 'This adaptability is a testament to the enduring appeal of the design, which remains relevant and stylish no matter the setting.'
'Furthermore, the Togo sofa is a superb choice for those seeking a more refined, sophisticated look in their interiors,' Agi adds. 'The option of a sleek leather finish only adds to its timeless appeal, making it a perfect fit for a wide range of interior styles, from modern and minimalist to more classic and traditional.'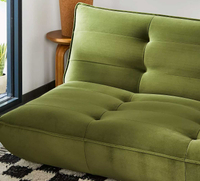 4. The De Sede
De Sede's DS-600 sofa is a snaking, modular form, almost vertebral in its design. 'This design is renowned not only for its unique shape, but for its durability, which always speaks to us as a design factor,' explain Emil Humbert and Christophe Poyet, co-founders of Humbert & Poyet. ' The sofa is adaptable to a variety of different combinations, most famously as a snake-shaped 'endless' seating arrangement.'
Dating back to 1972, vintage versions of this De Sede sofa can be found in a rainbow of leathers, from olive green to soft pink, but this classic tan, used in this elegant living room, is possibly the most modern finish for your designer couch. 'The material used to upholster this sofa is the result of a specific aging process which creates this exquisitely unique patina, providing a great textural contrast while accentuating the warmth of this south-facing room,' Emil and Christophe tell me. 'The renowned Swiss brand is committed to creating the finest leather of singular quality with beautiful craftsmanship, which is something that we always strive to forefront in our designs.'
For style leaders and design lovers.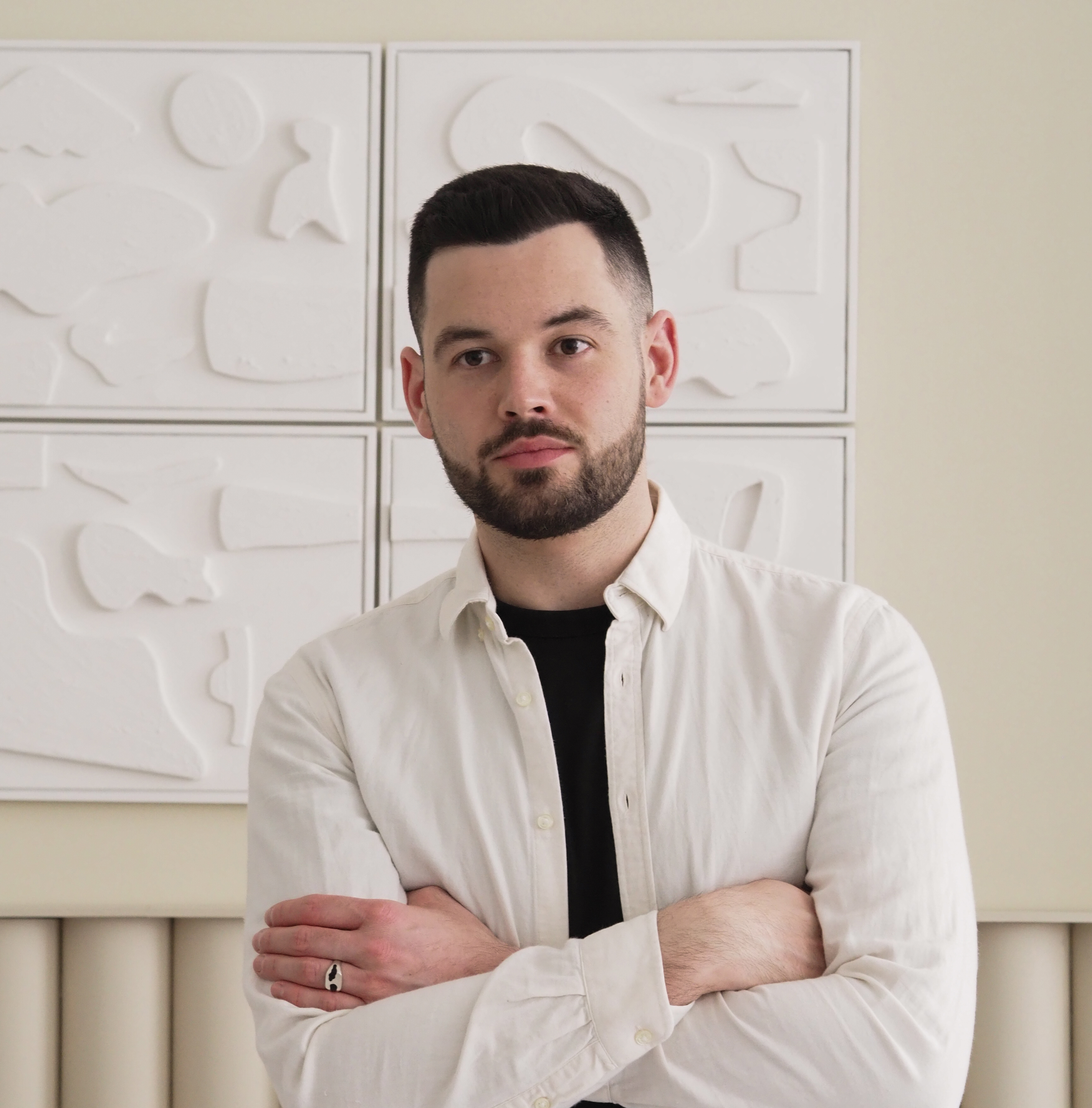 Luke Arthur Wells is a freelance design writer, award-winning interiors blogger and stylist, known for neutral, textural spaces with a luxury twist. He's worked with some of the UK's top design brands, counting the likes of Tom Dixon Studio as regular collaborators and his work has been featured in print and online in publications ranging from Domino Magazine to The Sunday Times. He's a hands-on type of interiors expert too, contributing practical renovation advice and DIY tutorials to a number of magazines, as well as to his own readers and followers via his blog and social media. He might currently be renovating a small Victorian house in England, but he dreams of light, spacious, neutral homes on the West Coast.