Gold who? Cool metals are a trend for 2024 – this is how designers are using them
Steel, nickel and polished chrome are the metallics of the moment – designers show us the best ways to use them now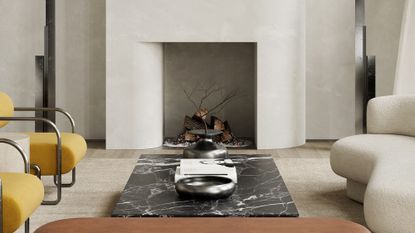 (Image credit: NAINOA)
The Livingetc Newsletter
For style leaders and design lovers.
Thank you for signing up to LivingEtc. You will receive a verification email shortly.
There was a problem. Please refresh the page and try again.
It's fair to say that gold and brass have had a starring role in interior design over the last few years. Offering warmth and often a bit of glamor, they've been used (might we say overused?) on everything from kitchen hardware to home bars. Now, though, cooler finishes – stainless steel, silver and polished chrome – are making their way back into the spotlight.
'While we've been leaning towards warmer metallics in recent years, there's no denying the timeless appeal and sophistication that chrome or silver can introduce to a space, especially when used sparingly or as an accent,' say Lina Galvão and Erin Coren, co-founders of Connecticut design studio Curated Nest. 'Cool metallics, like chrome and polished silver, offer a modern and sleek ambiance.'
With the inevitable cooler tones of these finishes, however, it can be tricky to find interior design ideas that work for them – especially if you're drawn to warmer palettes and textures that tend to suit those aforementioned golds and brasses. To help you out, we've spoken to designers to get their tips on how to use these trendy metallics – and give you the confidence to try them out for yourself.
10 contemporary ways to use cool-toned metallics
First, it's important to understand just what cooler metallics offer to an interior scheme. 'Cool metallics automatically invoke a sense of modernism to a space – unlike more traditional-feeling warm metallics, like brass or copper – that you can use to your advantage to make a space feel updated and bright with just a few accents,' says Louisville, Kentucky interior designer Bethany Adams.
Finishes like chrome, pewter and polished nickel are best used in the mix, says Lauren Sullivan of Well x Design. 'They provide balance and contrast to their warmer metallic counterparts,' she explains. 'Be sure to layer materials and textures through accessories and decor — which introduces warmth and keeps these cooler tones from feeling stark and uninviting. I love incorporating cool metallics through lighting, plumbing, hardware, and sculptural objects.'
1. Build in layers
The key to avoiding a flat finish in a scheme with any metallic accents is to add in tonal layers. In this den by Chinotto House, mirrored tables and a slightly darker ceiling light above do exactly that. 'We always identify at least two metal finishes in each project that we can pull from,' says owner and designer Chelsey Cox. 'Because this one is a mid-century modern home, we leaned heavily on chrome to honor the time period but modernize for a young family's comfy den. The chandelier is from Restoration Hardware and is inspired by classic Serge Mouille forms, while the mirrored tables by Hay are light and easily moveable for when the inevitable horseplay starts!'
2. Look to the ceiling
Polished steel tiles with a 3D water ripple effect are a luxe alternative to a panelled ceiling for this sauna by Gdańsk, Poland design studio Akurat – and their tone is made warmer by the light that reflects off of them. 'Since the building itself is partially dug in the ground, the sole source of natural light – a horizontal ribbon window – was at an abnormal height just below the ceiling,' explains founder and creative director Maciej Ryniewicz. 'We felt that opposed to a flat dull ceiling, light bouncing off these tiles would be an interesting pattern to gaze at when relaxing after a session in the sauna, helping create an immersive experience.'
3. Play with mirror finishes
The likes of polished chrome are meant for more than bathroom fixtures: this light-reflecting, highly impactful metallic is the perfect finish for an accent piece. Pair them with actual mirrors for the best effect: in this space by Australian design practice Studio Doherty, a mirrored side table and pendant light are the supporting acts to the mirrored panels, which themselves double up as handy home bar storage and an eye-catching piece of art.
4. Create glamor in your dining room
Nothing says you take decadent dinner parties seriously more than polished chrome, steel or silver on a dining table. This one is actually for an office space by New York's Float Studio, but we can just as easily imagine it as the centerpiece to a social dining room. 'The reflective silver of the table and chair legs and the disco balls above also provide a neutral backdrop for another stand-out design moment – the cherry-red table top,' says co-founder Brad Sherman. 'We like to incorporate metals in high-use gathering areas where you'll benefit from the material's durability. It's also an ideal material in places where you'd like to make a statement. The reflective surface of a cool metal acts as a spotlight of sorts, refracting the light that comes into a room and drawing the eye.'
5. Bring cool tones into your lighting
We never need an excuse to invest in a Flos light, but the Chiara floor lamp used here in this scheme by Zanotta, also featuring their Galeotta armchair, has a double role as a piece of art. Set against a backdrop of warm browns and neutrals, as well as plenty of wood, the cool stainless steel finish is a welcome pop of contrast that lifts the scheme to another level. There's something very mid-century about using cool metallics in this way – making pieces like this a worthwhile investment if you admire that aesthetic.
6. Mix your metals
If you're still afraid of mixing metals, don't be – it's the only way to work with metallics now. 'While we do tend toward consistency in metal finishes in our architecture work, with interiors, we feel that mixing metals is part of what makes a space feel lively and welcoming,' says Michael Chen, principal of New York-based architectural practice MKCA, who designed this dining space complete with statement custom pendant. 'In a space such as this dining room and home library, which is very carefully composed, the mixing of warm and cool materials and a range of finishes lends a welcome degree of warmth and ease.'
In particular, Michael recommends looking for metal finishes that patina over time or have a handmade quality. 'Both properties can be helpful when mixing finishes,' he explains. 'Here, the Christopher Kurtz table has a top of cold forged aluminum, highly worked to the point that it feels like silver marble. The custom pendant by Ladies and Gentlemen Studio has a brass dish that conceals an uplight that is aimed at the brushed stainless steel reflector. The fittings for the glass pendant are oxidized bronze. The reflected light casts a gentle warm glow on the table surface.'
7. Experiment with accessories
Dip your toe into cool metallics with a few accessories and you can still reap the benefits without committing too much money and energy. The key is to be confident in your choices: we're talking statement pieces that form a key part of a scheme rather than fade into the background. In this design by NAINOA, a blackened metal vase and bowl on the coffee table, plus sculptural floor lamps either side of the fireplace, are set against soft clay – an effective textured wall finish – for a gentle textural clash that takes this neutral living room into interesting new territory.
8. Invest in an accent piece
A step up from accessories, a confident metal-framed furniture piece works wonders to inject a contemporary – even industrial – edge into a scheme. 'Cool metallics such as chrome and stainless bring a sleek contemporary look most often associated with modern and industrial designs, but mixing a chrome side or coffee table, for instance, in a traditional or transitional space adds an unexpected element of surprise and glamor,' says Katharine Rhudy, founder of New Orleans design studio Reed & Acanthus.
For this scheme by Los Angeles-based Shapeside, a Hans Wegner Flag Halyard chair creates a cool vignette. 'The corner of the living room had a lot of space and we wanted something special to ground it,' explains founder Genna Margolis. '[The chair] is incredibly special, and the design is a mix of materials, rope, metal, leather, and sherpa. It truly makes the living room come together.'
9. Trial different textures
We've focused a lot on metal pieces so far, but there are other ways to bring metallics in through softer, more adaptable textures. Think artwork, fabrics and even wallcoverings. 'We have recently played with metallics in wallpaper, and while it is a commitment to a bold look, the statement is worth it,' says Nastassja Bowman, interior designer at Californian studio Kristen Elizabeth Design.
In this room by Workshop/APD, it's the leather chair that steals the focus as a softer approach to this cool finish. 'For this particular Upper East Side home, just steps from Central Park, we wanted to pull conceptually from New York's Art Deco history using a mix of metals in salons and studies,' says founding principal Matt Berman. 'In the 1920s and 1930s, the element was used to infuse spaces with a feeling of luxury and modernity, and we carried those cues throughout the apartment with our consistent use of bronze and steel.'
10. Save it for a special piece
For Sarah Storms, Maplewood, New Jersey-based interior designer and founder of Styled by Storms, cooler metallics can take an ordinary piece to another level when they're used sparingly as embellishments. "There is something about a cool metallic that has a level of sophistication that sometimes brass can't pull over,' she says. 'I gravitate towards German silver, polished nickel and chrome in rooms that have an underlying cool color palette. The metallic needs to accentuate a beautiful piece – like carved wood or a detail on a glossy cabinet – otherwise a flat metallic surface could look cheap. It should be saved for a really special piece – the showstopper moment. This way you can then balance the cool with warmth from drapery, upholstery, rugs, beautiful lighting and art.'
Which cool-toned metallics are best to decorate with?
As with warm metallics, there are a number of finishes to choose between, ranging from stainless steel through to a soft nickel. The type you choose ultimately depends on your tastes, and also how practical you need it to be. 'Chrome is the easiest material to maintain,' says Malka Helft, founder of New York's Think Chic Interiors. 'It is easy to clean, and doesn't stain. It can be mixed with different metals, and mixed with wall colors that have warmth to soften your space. This hardware should pop in your space, not disappear.'
For Laura Chappetto Flynn of Chicago's Element Design Network, silver has the kind of impact she looks for from a polished metal finish. 'Silver tones are undeniably contemporary and using them in your design can create quite a statement,' she says. Whatever you prefer, she recommends mixing and matching finishes: 'If you were to use all chrome in a space, you may feel the 80s calling, but paired with brushed nickel and stainless steel, chrome can be a striking accent.'
How can you make sure your scheme doesn't feel cold?
'It's essential to avoid an overtly cold or industrial feel when decorating with cool metallics,' say Lina and Erin of Curated Nest. 'Our general advice is to balance them with warmer elements or textures in the room. Additionally, while mixing metal hues, it's crucial to maintain a unifying finish – be it polished, brushed, or matte. This approach ensures a harmonious look, even with diverse metallic colors.'
'Since cool metallics are a neutral, there's really no color scheme they won't work with, but if you are anxious about a space feeling too cold, avoid using them with gray and instead contrast chrome or polished nickel with warm whites and beiges,' adds Bethany Adams. 'I love using chrome fixtures in the bathrooms of older homes, because chrome plating was invented in the 1920s, so it feels both modern and historically appropriate.'
Finally, exercise some restraint in your use of these metallics, recommends Nastassja Bowman. 'We have used metallics in the form of large-scale tile as well on fireplace surrounds. This is a great way to add a statement piece of metal, without the cost of using metal,' she says. 'Adding metallic elements in chunks as opposed to entire spaces helps keep a space from feeling too cold or modern. It's all about balance and ensuring there is harmony in the materials you are using overall.'
For style leaders and design lovers.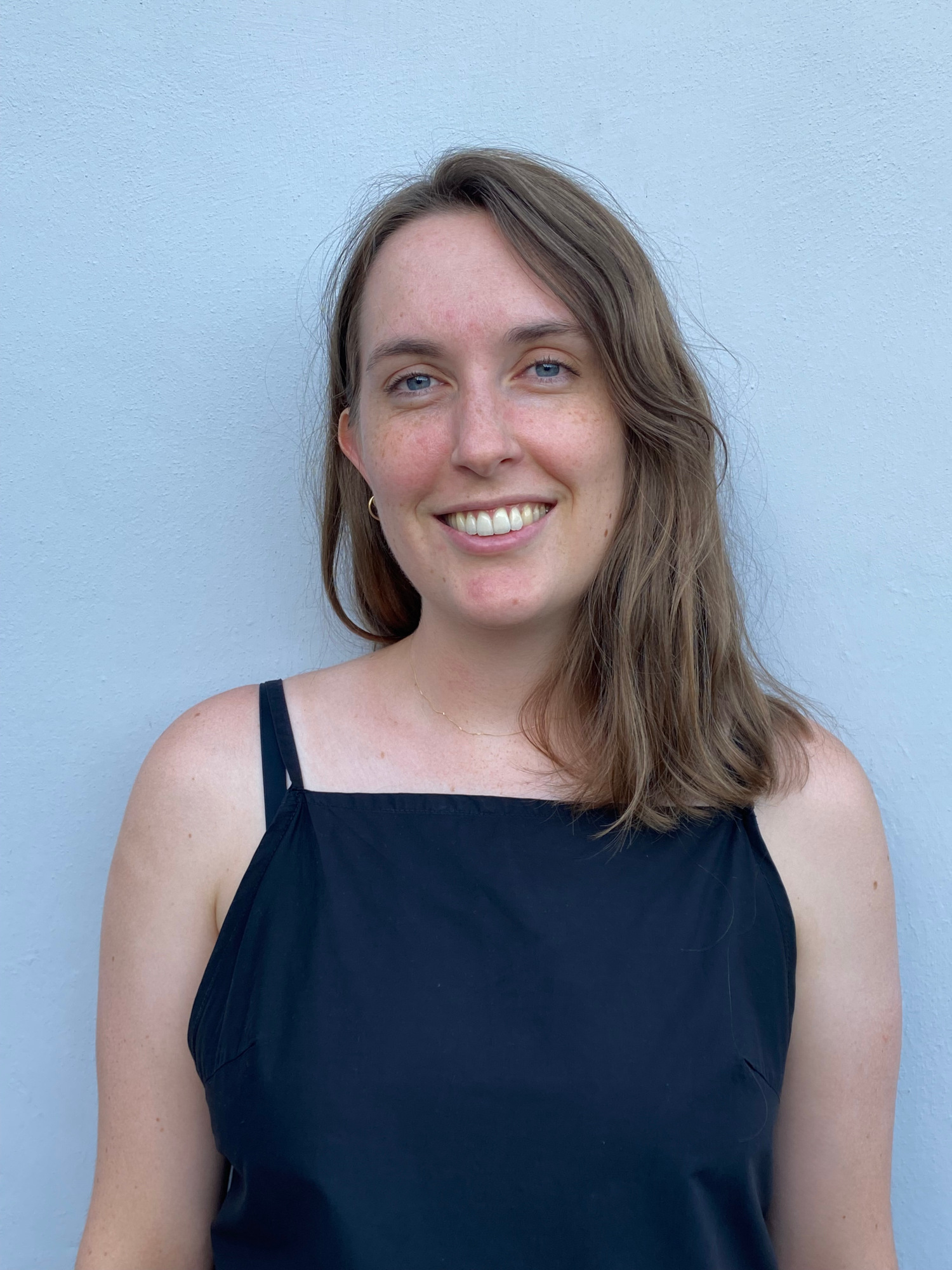 Ellen is deputy editor of Livingetc magazine. She cut her teeth working for sister publication Real Homes, starting as features editor before becoming deputy editor. There, she enjoyed taking a peek inside beautiful homes and discovered a love for design and architecture that eventually led her here. She has also written for other titles including Homes & Gardens and Gardeningetc. While she gets ready to buy a house of her own, she takes inspiration from the works of some of her favourite architects and tastemakers. She has a particular passion for green design and enjoys shopping small, local and second-hand where she can.