'It's the easiest way to make a room look more expensive' – 5 ways to decorate with molding
Molding has an association with period properties, but these ideas prove that it has its place in the modern home too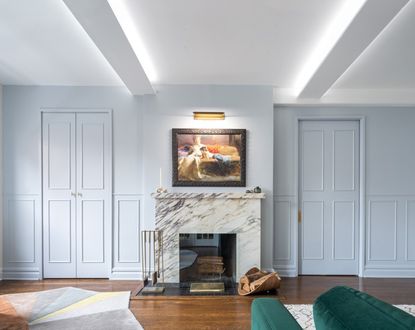 (Image credit: Joan Porcel. Design: Kyle May, Architect)
The Livingetc Newsletter
For style leaders and design lovers.
Thank you for signing up to LivingEtc. You will receive a verification email shortly.
There was a problem. Please refresh the page and try again.
Typically found in traditional homes, molding has been used throughout architectural history to embellish walls and ceilings.
Whether crown mouldings around the ceiling, or wall moldings creating a form of paneling, it's an idea that maybe once was sought as an original feature, but has, in recent times, become an interior design shortcut that anyone can DIY to add detail and texture that elevates a plain room.
Molding may have period connotations, but it's an idea that's being adopted in all kinds of homes in the modern world. And this is how some of the world's best designers are using it.
1. Crown molding
Crown molding is specifically about the section of wall that junctions with the ceiling. Covering it up with molding can soften the angle between the wall and ceiling, bring decorative interest and doesn't look out of place in a new build.
The main types of crown molding, or cornice are plain and enriched. This is the distinction between the more simple crown molding and something that is embellished with some kind of pattern. Enriched crown moldings create an impression of period or grandeur in the home, while plain moldings are more subtle. Where enriched molding is all about bringing drama to a room, a plain molding does its job if you barely notice its presence.
In this example by Parisian interior design firm, Space Factory, crown molding was added to the rooms as a decorative tool. 'We also added a crown molding to the ceiling of the bedroom to emphasize the height under the ceiling of this room,' say Ophélie Doria and Edouard Roullé-Mafféïs from Space Factory.
This apartment was designed to be a soft and delicate place where you feel good, protected, and a place where you want to spend time, together or alone, working or just dreaming. The idea was to create surfaces and sensations conducive to the imagination, to contemplation but also quite simply to life.'
2. Ceiling roses
A ceiling rose is a different type of molding, and works perfectly with a room that also has crown molding. These again can be more decorative or come in simple forms, but they surround the central lighting and make an elegant statement of your light fixture, providing a beautiful centerpiece to your room.
If your ceiling has no crown molding or plain molding in the edges, you might be inclined to go for a simple circle look, but if you have more extravagant details, try something a little more dramatic for your ceiling rose.
Size-wise, make a sensible choice based on the size of your room. Don't go for something too big or overwhelming in a small room, but equally think about the light that hangs from your ceiling rose - the diameter of the fixture should not be greater than that of the ceiling rose or it will just look out of place.
Ceiling roses also help your light fixture's mount look a little more natural too if you have a pendant or chandelier. They can look like delicate jobs, but in fact, mounting a ceiling rose is relatively straightforward as the rose is pre-made and stuck on with adhesive and sealant.
In this example of a Brooklyn brownstone with crown molding by Studio Nato, the molding throughout the room has been painted in a bright white shade, relying instead on the shadow cast on the pattern of the ceiling rose to provide the texture and the interest. The result is classic and sophisticated.
Nelson saucer criss cross bubble pendant
Sizes: Small and medium
Price: From $316
3. Picture molding
Picture molding is another type of molding that is not to be confused with the crown molding. It hangs around the same height as the room's window panes or just beneath the crown molding. It wraps around the room and was initially used for hanging frames. 'Picture molding can really elevate a room, both on walls as well as on doors, it adds architectural detail to the space', says Kristina Phillips of Kristina Phillips Interior Design.
Some picture molding even wraps round the entirety of the frame, acting like another frame altogether on the wall and drawing attention to the artwork. This example from Studio Todd Raymond does exactly that in Todd Raymond's own Manhattan loft, drawing attention to the artwork.
4. Ceiling molding
Ceiling molding isn't just about crown roses, and an embellished ceiling with crown molding can bring a dramatic look to your room, like this example from Chango & Co which uses traditional plain molding across the ceiling, using paint to give it a contemporary look.
'A key element of this space is the paneling,' says Susana Simonpietri of Chango & Co, who designed this Connecticut family home with a coffered ceiling, 'which adds texture and a feeling of heritage to the space and helps it become more dramatic.'
'A lot of the wall paneling and moldings were applied in a more ornate and traditional style and we added a monochromatic paint scheme to help modernize the spaces. The painted ceiling has been given a lick of Portola Paints' Limewash Shelter.'
5. Wall molding
Lastly, wall molding works a little like wall paneling, bringing texture to the bottom half of the walls. Dado rails are a simplified version of wall molding, but wall molding adds a little more texture. Highlight your wall molding by painting it a slightly different color to your wall, or go for a monochromatic color scheme.
In this example, Kyle May from Kyle May, Architect has blended the wall molding by painting it the same light blue as the wall, but the subtle shadows that the molding cast on the wall from the molding bring texture and interest in this living room.
For style leaders and design lovers.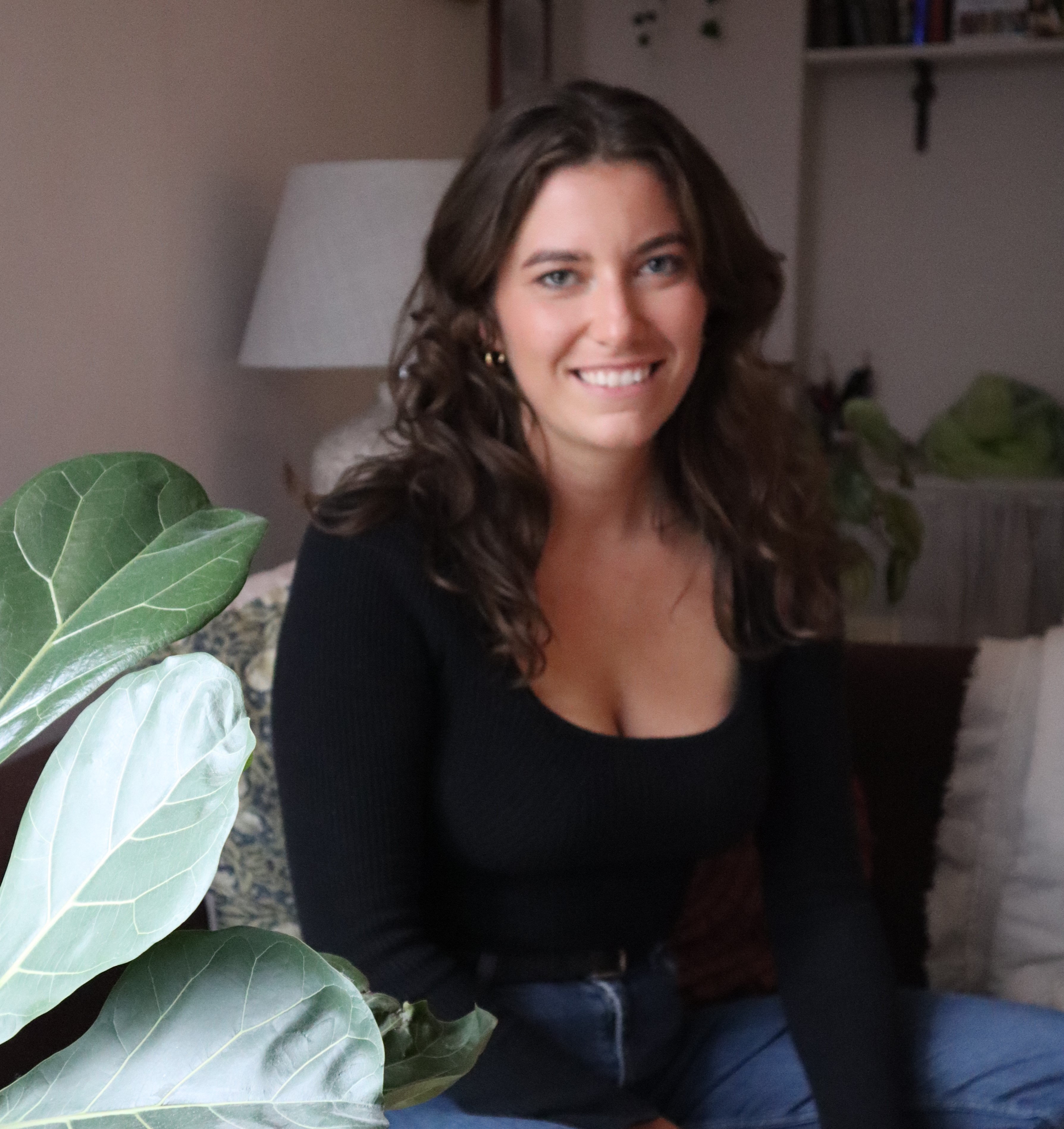 Livingetc content editor and design expert
Oonagh is a content editor at Livingetc.com. Previously, she worked on a London property title, producing long-read interiors features, style pages and conducting interviews with a range of famous faces from the UK interiors scene, from Kit Kemp to Robert Kime. In doing so, she has developed a keen interest in London's historical architecture and the city's distinct tastemakers paving the way in the world of interiors.