5 trends interior designers predict will probably vanish in 2024 – and what will take their place
These are the trends interior designers think we won't see much of as design evolves over the next year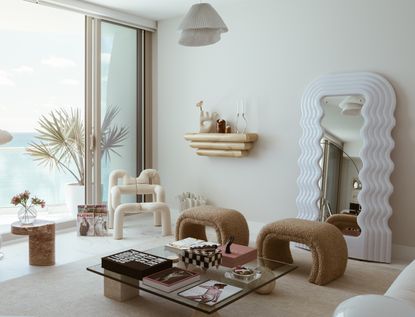 (Image credit: Pablo Enriquez. Design: Tiffany Howell. )
As we enter the last couple of months of the year, it feels like the perfect moment to reflect on the design highs and lows of the past 12 months. We've seen our fair share of trends that are proving to be a roaring success among designers and homeowners and looking to continue to shine bright in the new year.
But as is the nature of trends, we've also had the more fleeting offerings from the design world that have burnt out quickly and failed to take hold. To find out what interior design trends we'll be seeing the back of in the new year, I've spoken to the tastemakers who know best.
1. All-white interiors
Color trends will always change, and this year, it's finally time to wave goodbye to the gleaming, all-white look in our homes.
'In recent years we have been using more and more color in all our projects after years of white boxes in which we put a few and selected colored elements,' explains Arabella Rocca of Arabella Rocca Studio. 'Lately, there has been a big change and color is being applied to the trimming, to walls, to custom furniture, and I believe that 2024 will be a year that will confirm this trend, bringing even more pop to bright colors than we have seen so far.'
In terms of what colors specifically will be used in 2024, we can bank on off-whites - a great alternative wall paint to the stark bright white. Pale pink also has also been given a new lease of life in recent months, a welcome introduction to a neutral color scheme.
'One of the most commonly used colors in our renovations is green, in its many shades, because it is a relaxing and natural color that in some cases evokes nature where it is lacking, and in others, continues that which exists outside by bringing it inside the apartments.'
We've also noticed designers switching it up to darker, moodier hues too, like mushrooms and earthy brown tones. 'Everyone is looking for their home to be a space for coziness and comfort rather than a minimalist-inspired, cool, grey home. We've seen the resurgence of jewel tones, darker woods, and rich wallpaper in interiors too,' says Ryan Harkrider, architect and designer at Portland-based Wise Design.
2. Open shelving
The 'shelfie' was never really going to stand the test of time, and designers are over the over-curated look of kitchens, bedrooms, bathrooms and living rooms with open shelving. 'Open shelving is out,' says Marshall Shuster, architect and designer at Mesarch Studio - a Brooklyn-based design office. 'Nobody wants to look at your stuff. Calm, clean, minimal, well-organized spaces make people feel comfortable and help to clear the mind.'
This doesn't necessarily mean it's time to take down the shelves that you so lovingly installed at the beginning of 2023, just go for a more subtly styled look. Your shelves should be home to items collected over time that are personal to you. This keeps the final look feeling candid rather than contrived and made up of mass produced decor found online.
'The perfectly styled shelf is going au-naturel,' agrees Genevieve Ghaleb, principal designer at Montreal-based design studio, XY Contemporary. 'Try a simple, minimal, and well-balanced shelf instead of the 'shelfie' that looks photoshoot ready.'
3. Bouclé
We've been forecasting the slow demise of bouclé in recent months. It's really had its time in the spotlight - used on sofas and accent chairs. Boucle-mania has lasted well over a year, but as it has filtered down into the everyday home, it's starting to lose its luxe appeal and charm. Designers are unanimously agreeing that 2024 is the year it finally disappears.
So what is replacing bouclé? We like the look of the mega shaggy and high pile sofas and accent chairs that feel super luxe. As we enter 2024, texture is really important in the home, so if you've already invested in bouclé, embrace it by layering the room with more and more rich textures. 'Don't be afraid to play with textures to make a room feel more layered and rich to the touch,' says Juan Carretero of Capital C Interiors. 'You want the result to be a lovely symphony of rich and sexy materials to be enjoyed all night and day.'
4. Matching metals
I've always been an advocate of matching your hardware in the home - with coordinated plugs, handles, and light switches in one metal bringing an elegant, cohesive look to the modern kitchen or living room.
But we're noticing designers ditching the matchy-matchy look, instead favoring the mix-and-match hardware and metals to bring interest and character to your home. In the fashion world we've seen silver and gold stacks take over in jewelry trends, and this is being mirrored in our homes.
'Too much of a good thing is not a good thing at all,' says Genevieve. 'With almost every project or renovation we tackle, we find ourselves teaching the mixed-metal method to our clients instead.'
'No room in your home should have the same metal finish throughout,' Genevieve adds. 'We've seen an abundance, an overkill really, of a matte black hardware home or the inevitable— all brass and brushed gold master bathroom. It's time to mix!'
This doesn't mean you should start from scratch, build on what you have with layers of contrasting metals. Polished nickel, for example, can work well with brass because it has a warmth to it.
5. Curved sofas
The curved sofa trend has taken over in 2023, a hallmark of a luxury living room. While curves will continue into 2024, we're looking at paring back the curves and bringing them in a more subtle way combined with more linear items of furniture. 'We are all done with the curved sofa with no tailoring really visible,' says interior designer Christine Lemieux of Lemieux Et Cie.
'Clients want color, tailoring and details that show a piece of furniture was thought out and possibly bespoke to the space. We still love the curved sofa - which is like a grown-up sectional, but want it to be more.'
So what sofa trends will be popular in 2024 instead? We're still enjoying the '70s look, so think low-profile modular pieces in sumptuous colors. The dual-aspect sofa trend is also having its moment in the spotlight, with sofas used as a statement in the center of the room, functioning as a room divider instead of sitting flush against a living room wall.
3 buys to keep your home on trend in 2024
The Livingetc newsletter is your shortcut to the now and the next in home design. Subscribe today to receive a stunning free 200-page book of the best homes from around the world.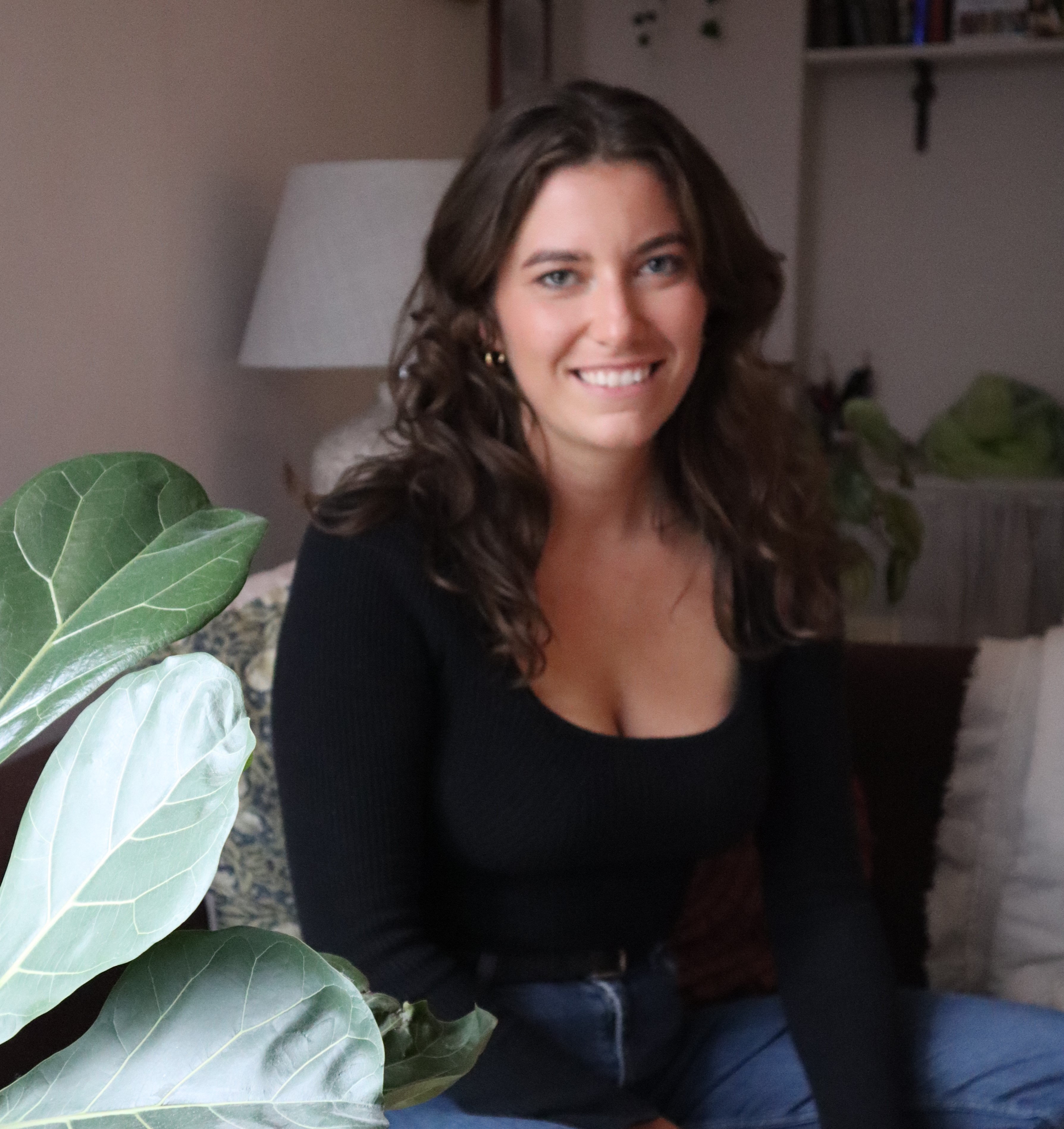 Livingetc content editor and design expert
Oonagh is a content editor at Livingetc.com and an expert at spotting the interior trends that are making waves in the design world. Writing a mix of everything and everything from home tours to news, long-form features to design idea pieces on the website, as well as frequently featured in the monthly print magazine, she's the go-to for design advice in the home. Previously, she worked on a London property title, producing long-read interiors features, style pages and conducting interviews with a range of famous faces from the UK interiors scene, from Kit Kemp to Robert Kime. In doing so, she has developed a keen interest in London's historical architecture and the city's distinct tastemakers paving the way in the world of interiors.