Space saving kitchen ideas – 10 ways designers make small floorplans work so much harder
These space-saving kitchen ideas can double the style and functionality of a small room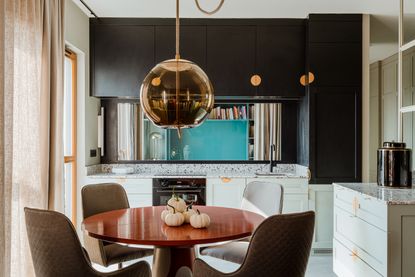 (Image credit: Pion Studio)
The Livingetc Newsletter
For style leaders and design lovers.
Thank you for signing up to LivingEtc. You will receive a verification email shortly.
There was a problem. Please refresh the page and try again.
These space saving kitchen ideas are all about handy tips that can save you ample space in this typically busy part of the home.
'A range can create a good division of space,' says Jessica Nelson, founder of Jessica Nelson Design. 'Want more functionality? Add extra storage underneath the breakfast stools. An island cabinet is the perfect place to store seasonal decor or vases. Center the sink on the island and create a great spot for seating on the other side.'
We asked top designers for more handy hints to incorporate in a modern kitchen to make it feel brighter and lighter. Here's all you need to know.
10 space saving kitchen ideas
A small-to-medium-sized kitchen is starved not only for storage but also for space for prep, seating, and more. A tight, small kitchen layout needs to make every inch count. While maximizing what you already have is a great approach, using elements, devices, and furniture pieces that do double duty too can go a long way in opening up the space. Implement strategies that maximize all the available space and allow for efficient, easy-access organization.
Top designers offer crucial tips on this.
1. Build storage into the backsplash
Your kitchen backsplash has so much more potential than just a panel to protect walls from spillages, and with the addition of some storage recessed into a wall, you can make much more of this space.
'A simple way is to replace the conventional backsplash with a narrow, elegant cupboard featuring sliding doors, which also work as a backsplash, or with floating shelves,' says Kashi Shikunova, director of Yam Studios. 'It can be a shallow section where spices can be stored or with easy access while cooking. It does require a little bit extra depth to make sure the work surface depth is not compromised.'
2. Add a shelf for function and style
Backsplash aside, a kitchen shelf that wraps around the walls is a beautiful look in the kitchen. Not only does it make the most of wall space that is so often left untouched, but it's also a simple addition that can be a great place for storing your favorite kitchen essentials. Make sure you curate this collection sensibly; this is a place for all the world to see, so be selective. A beautifully leaned piece of well-framed artwork will bring the look together.
'I love open shelves in the kitchen with everything behind closed doors; this is such a good way to inject personality into this room.' explains designer Abigail Ahern. 'Stack bowls and plates with other items to mix things up. Grab a plant, some cookbooks, vases, candlesticks – decorative accents in other words that add visual interest. Reign in the color palette. I have seeds, grains, and coffee all decanted into glass jars and it looks fab.'
'Another easy way to add storage to the existing kitchen is with the ingenious addition of plinth storage – a cleverly designed drawer that becomes the perfect concealed space for items like tea towels and baking trays,' says Kashi.
LOCVCDA 2Pack Expandable Pull Out Cabinet Organizer
Material: Oak and metal
Price: $99.70
Consider bringing in this wooden cabinet pull-out shelf with expandable width and adjustable height. When in use, you don't need to kneel to pick up anything from the lower shelf.
3. Add cabinets into the island
A small kitchen island isn't just an extra counter space to chop vegetables and prep food – it's also a great storage solution.
'Today we spend more time around our kitchen islands than around a table,' says Brad Ramsey, principal designer and founder of Brad Ramsey Interiors. 'It is a place to serve drinks and hors d'oeuvres, to sit at and have a conversation with the cook while simultaneously staying out of their work zone, or to set for an informal meal. Use it to also insert extra storage with drawers and cabinets to increase its functionality.'
4. Merge the kitchen with the dining
A modern small kitchen that is combined with dining can save a lot of important space in the house. The room works double duty, and allows the dweller space to accommodate more functions, say the inclusion of a living room within the open plan.
'You can seamlessly blend the kitchen and the dining room through the connection of the material palette,' says Gustave Carlson, founder of Gustave Carlson Design. 'What color (or type of wood) is the dining room table? Use that same wood in another location of the kitchen such as a stained window sill color or a floating wood display shelf.'
5. Install a pot filler tap
Wondering if the pot filler faucets are worth it? These age-old kitchen staples are becoming more and more popular in the modern kitchen and are incredibly convenient, functional and can create less stress for the homeowner. These can enable multitasking in the kitchen, and you can fill pots right at the stove and free up your kitchen sink for other uses.
'A wall-mounted faucet can extend to fill tall pots with water and then fold back to the wall when not in use,' says Mindy O'Connor, principal of Melinda Kelson O'Connor Architecture & Interiors. 'Pot fillers allow the sink to remain open for doing dishes and food prep and eliminate heavy trips back and forth from the sink to the stove laden with water.'
Aleasha touch kitchen faucet
Material: Brass
Price: $86
This pot filler tap has high durability and reliability, and its special treatment surface prevents corrosion and fingerprints.
6. Switch to a rise and fall pendant
If you want a statement lighting fixture in your kitchen, but are short on space and worried it will fill the space in the kitchen, consider a rise-and-fall kitchen pendant over your breakfast bar, island, or dining table. The handy mechanism allows you to pull up the light to make way for an elaborate centerpiece and will stop any butting heads, all the while throwing the light out to the kitchen. It is easily adjustable to move down towards when you're looking to create a more intimate mood.
'In scenarios where a large pendant is not feasible, opting for a sleek light bar above the island proves to be a brilliant alternative,' says Kashi. 'Not only does it look sleek and stylish, but it also efficiently illuminates the space without occupying the excessive room.'
Light Fayres Pendant Black
Material: Metal and glass
Price: $73
Consider this thin and long piece of lighting for your kitchen, that won't take up too much space but evenly illuminate the area around it.
7. Consider extendable countertops
Sometimes, you need a little extra countertop space in certain areas of your kitchen, especially around appliances or for food prep. Why not try pull-out countertops that recess into your units that can be used to supplement your available surface space? In this kitchen designed by Studio Thomas, this idea has been used around the coffee bar, providing a space to make a coffee, while a coffee machine takes up the countertop above it.
'Organization adds to efficiency in the kitchen and one key element is enough counter space,' says Julia Mack, founder of Julia Mack Design. 'To add surface, consider building in an extendable countertop that slides neatly beneath your existing counter and then easily pulls out to give you additional working space. This is a great tool when you are multi-tasking with lots of family member pitching in: think busy holiday dinners.'
8. Opt for floor-to-ceiling storage
So often, our kitchen cabinets end with a good amount of unused space not reaching to the very top. This design has evolved because our kitchens typically match our height, and kitchen storage at the very top of the wall seems too difficult to get to, so isn't used. There is plenty of space, however, in those hard-to-reach places that we think you should make the most of, and if you don't fancy wobbling on your dining table chair, get a ladder and a rail to steady yourself.
'Typical kitchen storage consists of a set of lower and a set of upper cabinets but by combining both into one tall pullout cabinet, storage is maximized, organized, and efficient,' says Julia. 'The floor-to-ceiling storage can be of any width and has multiple shelves. If it is narrow, consider storing small items like a variety of spices. If there is ample width, the shelves are a great place to store a heavy mixer or other kitchen gadgetry that requires easy countertop accessibility.'
9. Try a peg rail for extra storage
A simple but smart maneuver in the kitchen for pan storage is to hang them on peg rails. Mugs can be hung by the handles, making sure they're all facing the same way, or try stylish copper pots and pans you'd be happy to display. This scheme has deftly installed a nifty plank of wood skirting around the room, but you could also install little hooks under cabinets.
'Peg rails in kitchens date back hundreds of years and keep hard-to-find items at your fingertips,' says Julia. 'Consider a peg rail for alike items like kitchen towels and oven mitts or a variety of items that all have a handle like small pans, colanders, and even coffee mugs. They are even more helpful with a shelf above that increases your organizational space by becoming home to your baskets and other shopping bags, vases, and even potted plants.'
Kitchen wall mounted utensil holder rack
Material: Iron
Price: $19
Consider this wall-mounted rod to hang pots and pans, and other kitchen utility items. The rail is durable, and the flat and sturdy construction will prevent the hooks from swaying.
10. Choose bi-folding doors
Countertop breakfast or kitchen pantry cabinets are a great way to add more storage, without bulky wall-hung units. However, there's a catch. If you want to open these cabinets, you'll need to clear the entire countertop in front of it, making it a little unwieldy when you're in the throes of food prep.
The solution? A less standard cabinet door like a bi-folding door. These doors can be opened without needing the full swing of the door, making them a super practical choice for this kind of unit.
'Bi-fold doors allow for more access to cabinet interiors without projecting into the space, as they fold in on themselves and are half the depth of a full-size door,' says Jane Lockhart, founder of Jane Lockhart Design. 'A bi-fold door is often easier to move as well, as the hardware helps to create easy operation of the doors, more so than with a large, side-hinged door.'
How do I maximize my small kitchen space?
Make the most of the vertical space in a small kitchen – this is an effective way to expand storage. The single wall will provide plenty of practical storage and create a feature that helps to draw the eye upwards. Go for kitchen island storage, and add floating shelves on the backsplash. Hang peg rails on walls and behind doors, and insert organizers inside drawers to place all the cutlery properly.
For style leaders and design lovers.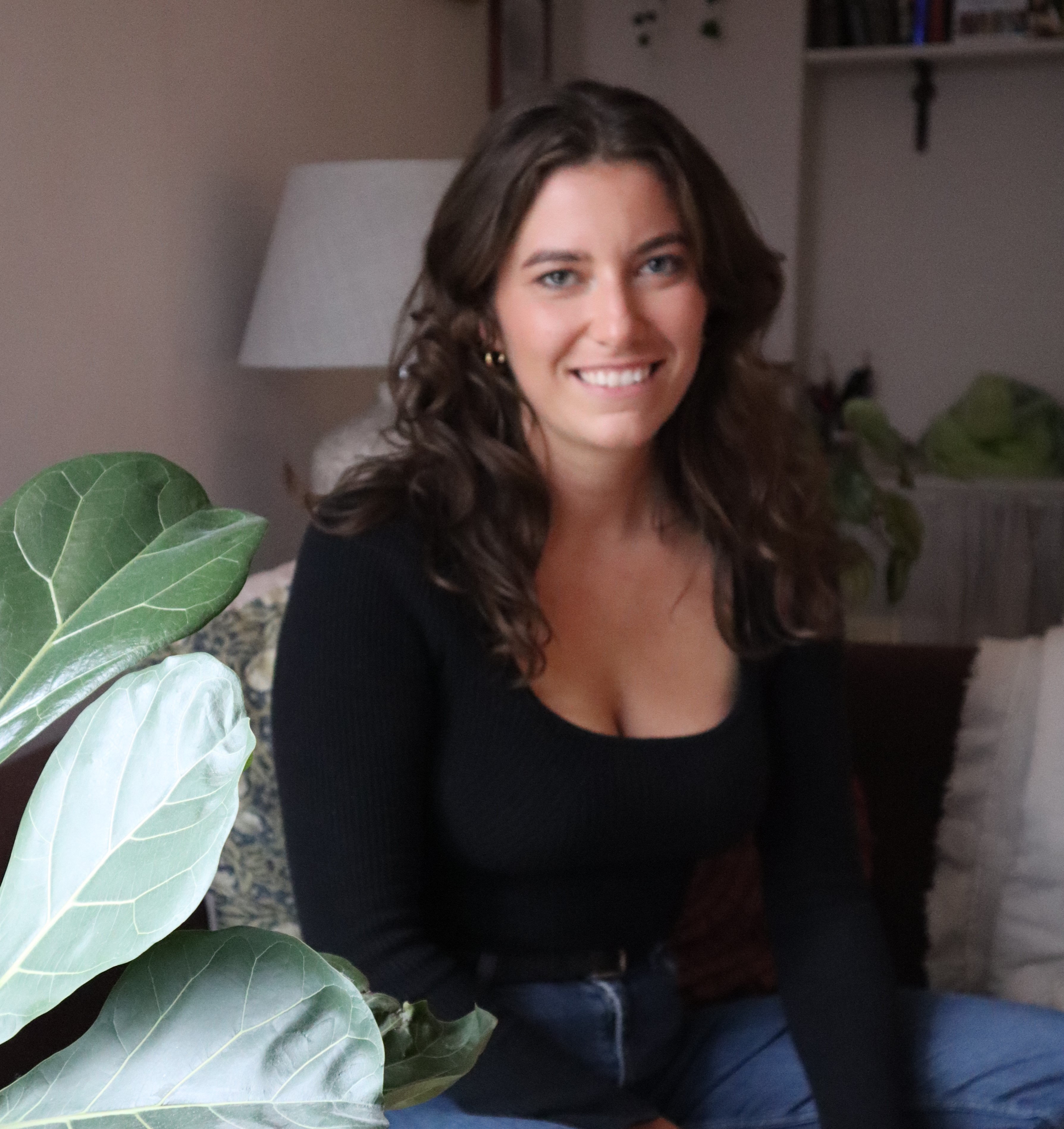 Livingetc content editor and design expert
Oonagh is a content editor at Livingetc.com. Previously, she worked on a London property title, producing long-read interiors features, style pages and conducting interviews with a range of famous faces from the UK interiors scene, from Kit Kemp to Robert Kime. In doing so, she has developed a keen interest in London's historical architecture and the city's distinct tastemakers paving the way in the world of interiors.
With contributions from