How to make your couch look classy – 8 designer tips to elevate even the most basic of sofas
From throw pillows to drinks tables, tap into the trend for expensive-looking interiors and make your couch look classy in an instant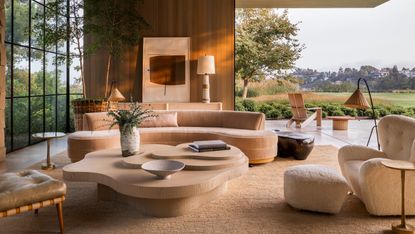 (Image credit: Jamie Bush & Co)
There's an art to making a couch look classy. A bargain Ikea buy can look ten times more expensive with the right styling, and a second-hand find can be refreshed in an instant with a few easy upgrades. You don't have to drop thousands on a designer piece to create a sofa that looks luxe.
In fact, a couch makeover is a living room idea that can make a huge impact on your overall space. If you want your lounge to look and feel classy, upgrading your couch is a great place to start – here's how interior designers recommend you do it.
1. Choose natural fabrics
If you're shopping for a new living room sofa, choosing the right material is pretty easy – but if you're looking for ways to make your existing couch feel more classy, and have the budget to do so, reupholstering your piece is the best way to add a hint of luxury without trading it in for a new model. 'Reupholstering can bring new life to a timeworn piece,' says Courtney Klinger, founder and principal designer of Philadelphia practice Studio Whitford.
Either way, most of the designers we spoke to recommended opting for a natural material with plenty of texture. 'We always recommend using natural fabrics, such as linen, with soft and fresh textures,' says Marzia Dainelli, CEO and interior designer at Milan-based Dainelli Studio. 'Or in case you prefer to use a velvet for the sofa, it is always better to contrast this material by using natural fabrics for the cushions, thus making the environment more harmonious.'
Ahlea upholstered cane sofa
Price: $1,399.99
Material: Linen blend, 100% natural cane
Cushion filling: Feather blend
2. Or opt for opulent velvet
This material is a shortcut to classy interiors for a reason – it delivers on richness, depth and beauty. 'Choosing velvet for couch upholstery, especially when dipped in jewel tones, can change the aura of a room to sheer luxury,' says Artem Kropovinky, co-founder of New York interior design studio Arsight.
Velvet sofas also lend themselves to deeper solid colors – something Louisville, Kentucky-based interior designer Bethany Adams recommends opting for for any reupholstery project. 'Steer clear of patterns and thin fabrics – they are a challenge to get right and reupholstery is a big investment, so buyer beware,' she says. 'A solid color in a rich fabric – think burgundy velvet, or forest green mohair – will easily elevate any sofa and cost less in labor because there isn't a complicated pattern to match at the seams.'
As an aside, Lucas Goldbach and Mike Shiveley of Chicago-based En Masse Architecture & Design note that reupholstering a sofa also opens up other avenues of customization. 'There is a chance to change other elements or proportions,' they say. 'Remove or add a rolled arm, add a tailored skirt or a wood plinth, and consider altering the cushions.'
3. Mix up your throw pillows
If reupholstering isn't an option – if you're in a rented place, say – throw pillows can elevate even the most basic of sofas. The trick is to mix colors, textures and sizes. 'Layering is key when it comes to styling your sofa,' says Courtney Klinger. 'To achieve a classy look we like to keep our pillows to a minimum and place the emphasis on a refined color palette, shape, and texture. We take cues from the base upholstery color tone and pull complimentary colors that are just a bit lighter and darker.' Once you've done that, add in contrasting textures to give the set-up more visual interest: if you have a linen sofa, for example, introduce a chunky knit or boucle pillow.
'Scale is super important when it comes to pillows,' adds Christine Zippert, founder of CC Zippert, an interior design studio based in Los Angeles, California. 'A common mistake I see is pillows that are too big for a sofa. It throws the scale off and makes the sofa look smaller than it actually is. I rarely go more than 20" by 20" in throw pillows.' That's not to say oversized pillows are a no-go, though. Courtney selects the scale based on the overall feel of the room. 'Oversized pillows add a cozy, casual look, while more petite and structured pillows bring a level of refinement,' she explains.
Brunello Cucinelli shearling and leather cushion
Price: $1,950
Material: 100% shearling (goat); 100% leather (goat); polyester lining and filling
4. But avoid using too many
That said, you want to avoid going overboard with how many pillows you're using. 'I don't like to overfill sofas,' says David Samuel Ko, interior designer and founder of Los Angeles studio Maison Ko. 'Your sofa should speak for itself. If you crowd it with too many pillows, it starts to feel messy. Depending on the sofa size, I would say five pillows for anything 8' and less, and you can add one or two more if you have something larger. For a more luxurious feel, add in shearling pillows and solids versus a ton of patterns.'
'Pillows are a very personal preference – some people abhor them – but when I want to make an impact and impart functionality, I'm lately using a long bolster pillow across the back of a sofa,' recommends Bethany Adams. 'Use a slightly lighter or darker version of the sofa's color and a contrast trim (choose a color represented elsewhere in the room), is very chic.'
5. Experiment with cushion shapes
Lastly on the pillow front, don't be afraid to venture away from your average square and rectangular cushions: shapely designs are in right now. 'We're also seeing a movement toward round ball pillows, disc pillows, or abstract-shaped pillows for an elevated look,' says Los Angeles-based interior designer Victoria Holly. 'These pillow shapes add an unexpected dynamic to a sofa and dress it up in a new and exciting way. Disc and ball pillows are great for a more minimalist look, whereas an otherwise square pillow might seem too fussy.'
'More recently, we've seen and done projects with clean-line sofas that feature a statement pillow, like a knot or a ball,' says Lauren Svenstrup, principal designer at Chicago-based Studio Sven. 'Round bolsters on a sofa is another option to add a cool look and feel, while also serving as a personal armrest.'
6. Artfully place a throw
Naturally, a throw can add much-needed class to a sofa through rich, soft materials and accent colors. 'Draping a throw diagonally from a corner exudes a relaxed yet chic vibe,' says Artem Kropovinky. 'Embracing fabrics like cashmere or detailed wool patterns with subtle fringes emphasizes that elegance often lies in nuanced details.'
How you style the throw depends on the space. 'For sofas in rooms that are used frequently, I always style the throw casually, draped over the back or arm in a way that is easy to maintain as they are used in the winter months,' says Chicago-based interior designer Kathryn Murphy. 'For more formal spaces, I like to fold them over the arm or sometimes down the middle of the sofa.' Additionally, Lucas Goldbach and Mike Shiveley recommend employing a throw for a sectional with a chaise: 'a throw folded across breaks up what is often a large expanse of fabric.'
7. Add in a rug
What you style around the couch is as important for a classy look as what's on it – and when it comes to upping the luxury stakes, a living room rug is always a good choice. 'Rugs further enhance the sofa and the entire room, help to divide the areas of the house, and create an "island of comfort",' says Marzia Dainelli. 'Make sure the rug is proportionate to the sofa; it must cover its entire surface area to be harmonized in context.'
Lucas Goldbach and Mike Shiveley echo the proportions point. 'If a huge rug is out of budget, consider buying multiples of the same smaller rug and having them bound together, or place them end to end,' they say.
8. Enhance with furniture
A luxury living room is all in the layout, and the way you position other pieces can help make your couch feel more elevated in an instant. 'To give your sofa a designer look, pair it with at least three other secondary pieces to create a vignette moment,' says Courtney Klinger. 'This can be in the form of an area rug, side table, and lamp; a small stool, floor lamp, and a stack of books; or a trunk, floral arrangement, and candle. The combinations are endless.'
'I like to pair a sofa with opposing chairs – literally and decoratively,' says Bethany Adams. 'The chairs should complement, but not match the sofa. This is a fun place to play with form. If the sofa is large and overstuffed, maybe the chairs are more delicate – just take care to keep the back heights mostly the same or it will look disjointed.'
Small side tables, or wine tables, have grown in popularity recently; they're a great way to add comfort to each seat on the couch. 'A small drinks table is a stylish way to bring function to a space with a sofa,' say Lucas Goldbach and Mike Shiveley. 'Often, there is no space for end tables, but everyone should be able to set down a drink from where they're seated. The small size and often sculptural form of a drinks table can break up the large forms of couches.'
The Livingetc newsletter is your shortcut to the now and the next in home design. Subscribe today to receive a stunning free 200-page book of the best homes from around the world.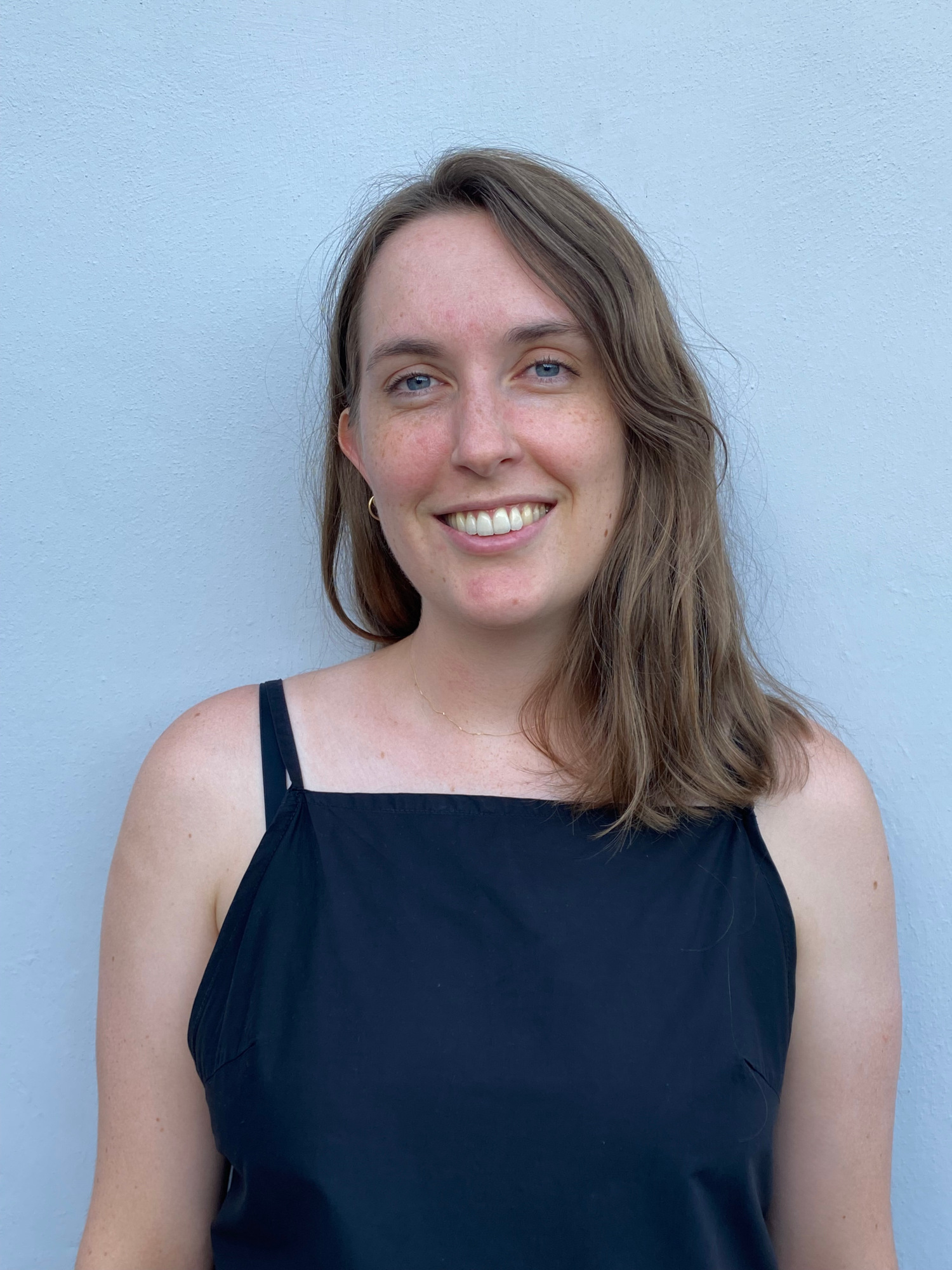 Ellen is deputy editor of Livingetc magazine. She cut her teeth working for sister publication Real Homes, starting as features editor before becoming deputy editor. There, she enjoyed taking a peek inside beautiful homes and discovered a love for design and architecture that eventually led her here. She has also written for other titles including Homes & Gardens and Gardeningetc. While she gets ready to buy a house of her own, she takes inspiration from the works of some of her favourite architects and tastemakers. She has a particular passion for green design and enjoys shopping small, local and second-hand where she can.