I'm a convert to this new pillow trend – it's modern, minimalist and will make your couch look 10 times more expensive
Round throw pillows are the trend to know for cool couches – here's why I love them, and the best styles to buy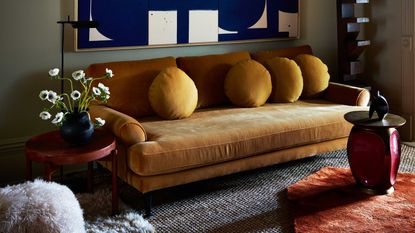 (Image credit: Tim Lenz. Design: Crystal Sinclair)
The Livingetc Newsletter
For style leaders and design lovers.
Thank you for signing up to LivingEtc. You will receive a verification email shortly.
There was a problem. Please refresh the page and try again.
Choosing throw pillows for a couch feels like it should be an easy job, but it's something that's actually deceptively hard to make look good. When it comes to throw pillows, you need to factor in the right combinations - from color and shape to texture - the right fullness of pillow, and the right layout. In the end, I think a too-complex couch pillow arrangement can become a bit of an inconvenience.
However, there's an interior design trend in couch styling that's really caught my eye of late, focusing on simple arrangements with circular throw pillows that embrace a more minimalistic style of living.
You might think that to make a living room luxurious, it's all about abundance, but this trend goes to show that sometimes the best way to achieve an expensive look is to do less. 'A round pillow elevates the space as it looks more like a design thought or a custom accent,' explains New York-based interior designer Crystal Sinclair, 'and because round pillows are not as common, using them really creates a special look.'
Round throw pillows aren't as easy to find as square or rectangular ones, so your choice is more limited. For many interior designers, that means going bespoke - something that will ultimately cost more than buying off-the-shelf, but that opens up your design options to do something that will bring some wow-factor to your couch.
If custom throw pillows aren't an option, I've found some of the best you can buy right now, too.
Luke is a design writer and award-winning blogger, who specializes in luxury home design. Here, he tells us about a new couch styling trend on his radar, and talks to a designer who's pulling off this new look.
How should you style round throw pillows?
Circular throw pillows bring a more unexpected form to your couch, but the magic being brought to living room sofas isn't just about the shape. They're also being used in a way that elevates couches.
So what's the trick? The best way to style these cushions is to have them match your sofa in textile and color. Take this Upper West Side apartment designed by Crystal Sinclair, which uses matching round pillows on one sofa, and an over-sized boucle bolster pillow on the other. 'It really elevated the sofa, which was store bought,' she explains. 'Now, it looks more like a custom piece.'
That's the beauty of the sofa trend - it's greater than the sum of its parts and makes a couch look much more expensive.
To get a perfect match, you might have to go custom, but if you're buying a couch from a store, there's no guarantee you'll be able to match them anyway. Otherwise, a close match will work just as well. If you're shopping for a sofa anyway, you could always buy your throw pillows first and take to the showroom or compare to textile samples to help get the perfect match.
We're also seeing the trend play out with so-called "boba" pillows, spherical, architectural ball pillows that make a real statement on a couch.
What sort of couches do they suit?
Your big question might be, will this sort of throw pillow actually suit my sofa? It's not necessarily a style that can be only used in one type of home. 'We've used round pillows on curved sofas and straight sofas,' Crystal tells us, and in fabrics varying from modern boucle to linen and velvet. 'They work well on all kinds of couches,' Crystal says.
Round throw pillows
$71
Vintage linen round pillow, Parachute Home
A playful round throw pillows in a washed linen finish.
$48
Adeline pillow, Anthropologie
This throw pillow has a subtle sheen, and is available in a range of colors.
$20
Round velvet throw pillow, Target
This budget-friendly velvet pillow is a great addition to a match yellow sofa.
"Boba" pillows
$69
Olsen boucle pillow, Urban Outfitters
This tweedy boucle boba pillow will bring some beautiful texture to your couch
$59
Boucle sphere pillow cover, Parachute Home
I love the texture of this off-white boucle sphere pillow.
$78.40
Cozy boucle pillow, Anthropologie
In an on-trend 'Maize' yellow shade, this pillow makes for an interesting accent to any sofa.
Bolster pillows
$92
Cylindrical striped cotton-velvet bolster cushion, Matches Fashion
This brilliant, striped bolster picks up on some of the biggest color and pattern trends right now.
$98
Irregular checkerboard bolster pillow, Lulu & Georgia
Created by designer Sarah Sherman Samuel, bring some texture and pattern to a neutral sofa with this patterned bolster.
$35
Oversized bolster Jungalow, Target
Go bold with pattern with this bolster designed by Justina Blakely.
For style leaders and design lovers.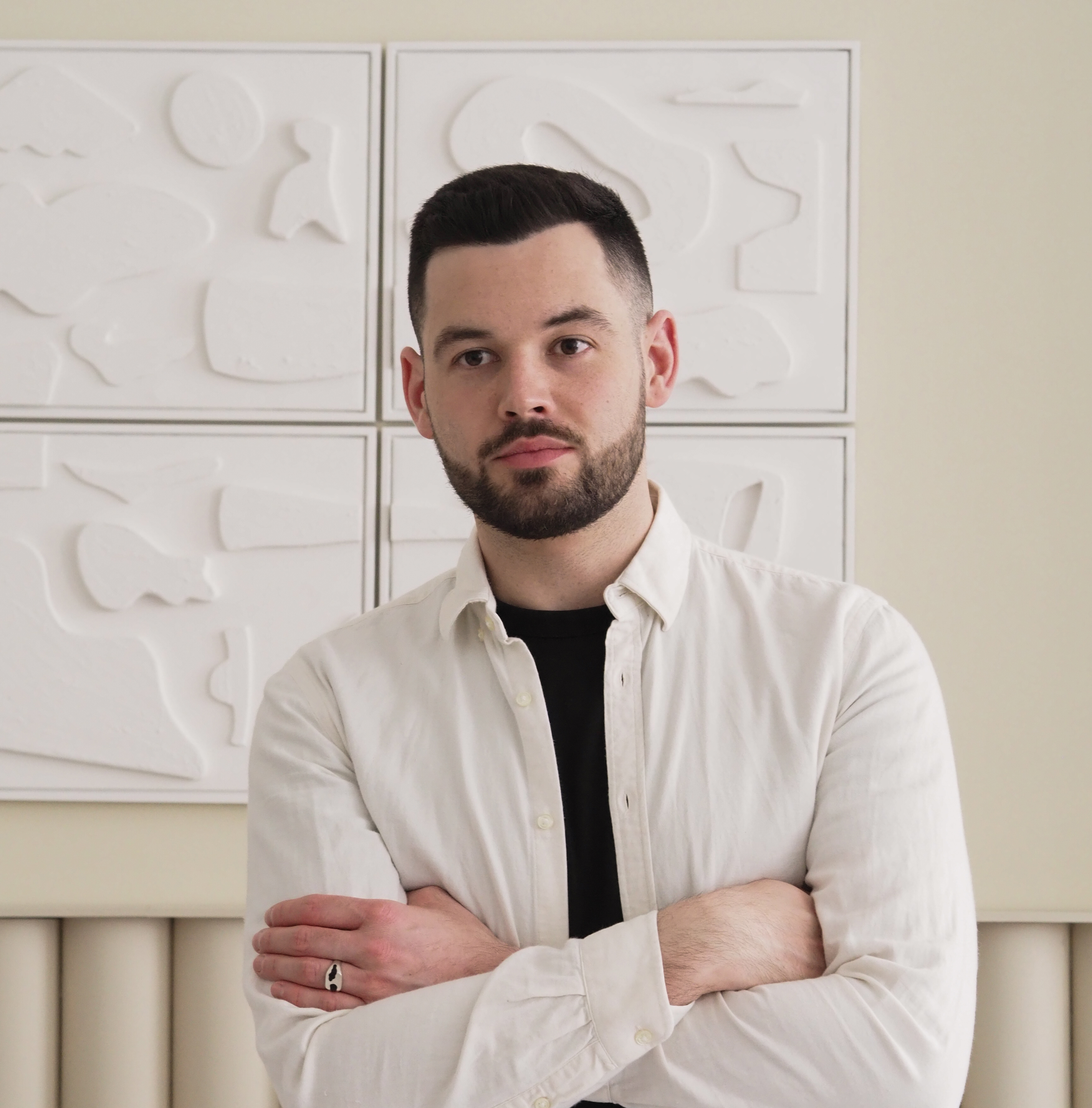 Luke Arthur Wells is a freelance design writer, award-winning interiors blogger and stylist, known for neutral, textural spaces with a luxury twist. He's worked with some of the UK's top design brands, counting the likes of Tom Dixon Studio as regular collaborators and his work has been featured in print and online in publications ranging from Domino Magazine to The Sunday Times. He's a hands-on type of interiors expert too, contributing practical renovation advice and DIY tutorials to a number of magazines, as well as to his own readers and followers via his blog and social media. He might currently be renovating a small Victorian house in England, but he dreams of light, spacious, neutral homes on the West Coast.