What makes a kitchen feel classy? 8 things every sophisticated cooking space has
If you're looking to bring a touch of class and sophistication to your kitchen, these are the top ways to do it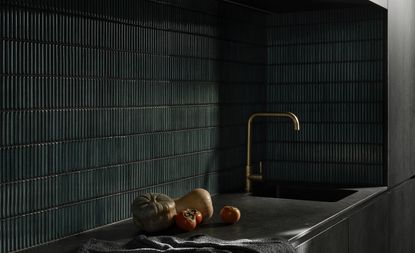 (Image credit: Anthony Basheer. Design: Das Studio)
Installing that dream kitchen is a costly and time-consuming project and one that you ideally only want to undertake once in your home's lifetime. This means it's important to get it right the first time around.
Choosing features that feel classy and sophisticated - even if it does involve a little extra cost upfront - will help your kitchen feel timeless and a space you want to show off to guests.
I've spoken to the design experts who have an idea or two about modern kitchen design to find out the best tactics for injecting a little class into the heart of the home.
1. Work out what style kitchen you want and stick to it
Make sure the bare bones of your kitchen stick to one uniform and cohesive styl. From the style of your kitchen cabinet to the oven you pick, don't mix and match too much or you'll run the risk of a space that just looks chaotic. Avoid introducing traditional elements with anything too contemporary and vice versa - it just will end up looking messy. So the first step when it comes to designing a sophisticated and classy kitchen is finding out what your look is and making sure all elements correlate to that style.
Shaker-style kitchens have a more traditional, classic look and might demand more traditional style additions, while Italian contemporary-style kitchens can also look classy but might look better alongside modern materials.
2. Get the kitchen island feel
Everyone's dream kitchen involves gleaming kitchen islands with a statement marble countertop - the hallmark of a classy kitchen. But sometimes, there just isn't the space for one. What's more, budgets might not make this big-ticket item achievable.
But you can still get that island feel through clever design, helping you get that classy feel in the kitchen. A small console table flush against a wall might do the trick if you have a small kitchen. Just accessorize it with a few bar stools and a small centerpiece.
If you have a peninsula of cabinets jutting out from your U-shape kitchen, like this design, knock through the jutting cabinet to add a space for seating where you can watch the chef at work while enjoying a glass of wine.
You might also have space for a butcher's block or moveable sideboard on wheels in the center of your kitchen. Whatever you go for, it doesn't have to be the all-singing, all-dancing island, and there are some great alternative kitchen islands out there to give your kitchen a classy makeover.
3. Install the perfect faucet
Faucets are something to really focus on in the kitchen. Getting your faucet right for the design of your kitchen and how you use the space is tricky but can be the key to helping it look classy and sophisticated.
When it comes to the variety of kitchen taps, the main styles are a monobloc faucet, single lever faucet, deck-mounted mixer or pillar faucet. A swivel spout is a great option for bigger sinks and has a modern farmhouse kitchen aesthetic. Pull-out faucets are also becoming popular with an extendable hose and has the air of a professional kitchen.
Color and material are as important for your faucet as the design. It should be the same material used and displayed throughout your kitchen. If you've gone for a matte black kitchen finish, keep your faucet in this tone, if you've got chrome embellishments, go for a chrome tap too.
Gun metal is another color that has evolved from matte black, giving you a sleek finish. Chrome, brushed golds and coppers are also still popular, as is solid brass. 'The durability, corrosion resistance, and beauty of brass really add something special to kitchens for those who love a warmer metallic,' says Natasha Wegrzyn of Poggenpohl.
4. Don't forget the kitchen decor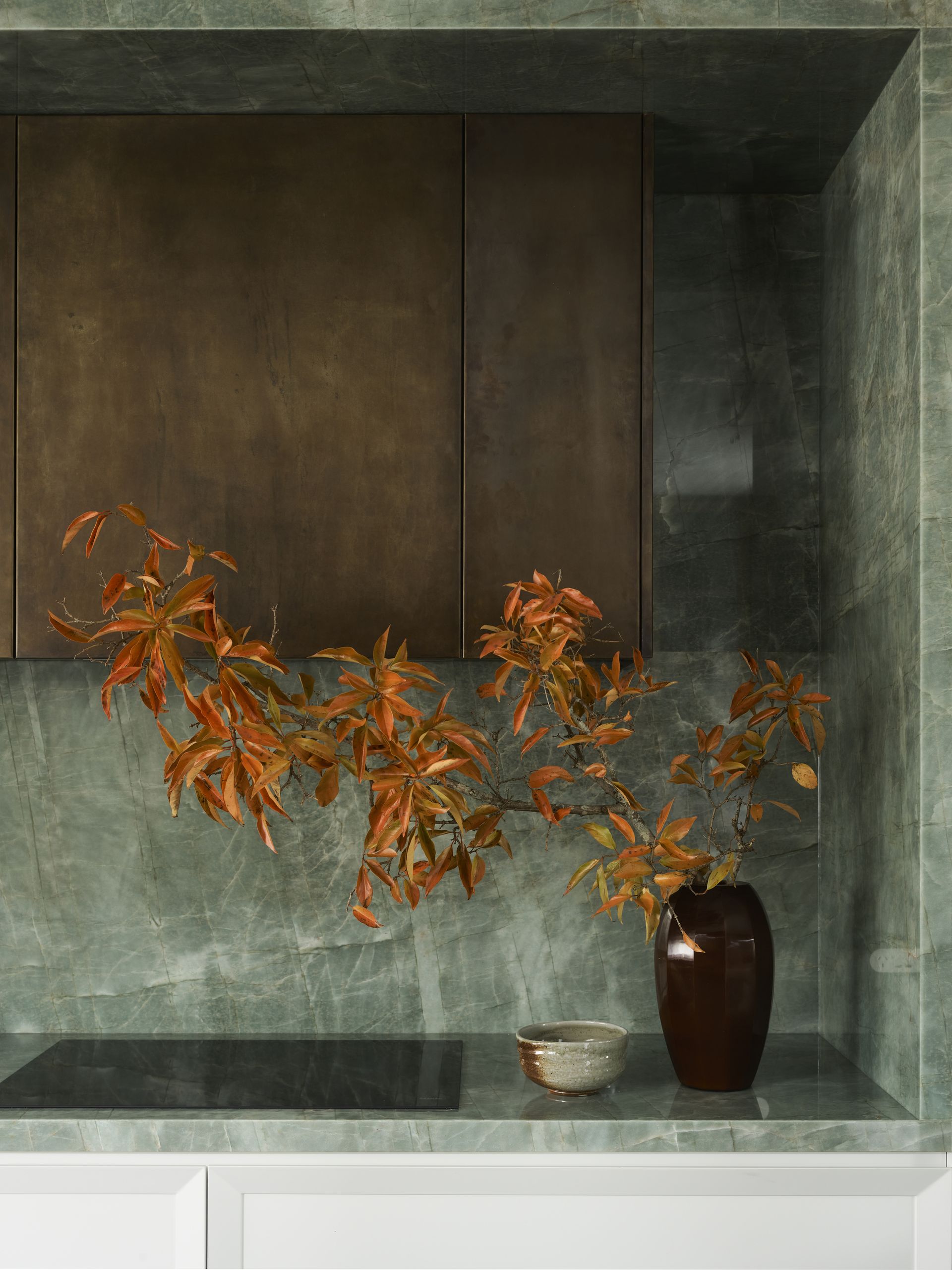 If you're looking to bring sophistication to your kitchen in a smaller way, decorating kitchen countertops is a great way, adding to the color scheme and palette. Think artwork framed in a material that complements the kitchen hardware; decorate with plates, and don't shy away from vases and jugs that bring a bit of character.
'Stylistically, bringing in artwork and plants! plants! plants! makes the space so inviting,' says Deborah Buelow, architect and designer at Virginia-based Cedar Architecture. 'You can do this without making any expensive changes to the cabinetry or appliances and immediately have an upscale experience.'
5. Pick metals that work together
It's all in the finer details! So make sure the metals used throughout your kitchen are cohesive and work together. From the light switches to the handles to plugs, using the same material throughout your kitchen for your kitchen hardware is such a small detail that will pay off. I love the matching look, but it's certainly up for debate, and some designers find the matching look too contrived.
'Matchy-matchy metals can lead to a space feeling over-designed,' says Lucas Goldbach, Design Director and Partner at architecture and design collective En Masse.the mix is what brings personality and a unique character.'
Instead of going for the fully matching look, think instead about metals that match and complement each other in a more subtle way. 'An easy rule to follow is nickel with brass, nickel with bronze, brass with bronze, a little bit of black with everything,' says Lucas.
The best kitchen handles are durable and stylish. Stainless steel can bring a slick feel to the kitchen and bronze or brass can bring extra warmth. Going for the metal is also an investment - it might cost more upfront but metal's durability will see your kitchen through for years (although remember that brass can oxidize over time).
6. Keep your kitchen decluttered
Declutter kitchen countertops and keep the space organized. As the heart of the home, it's where family and friends gather, and often, chaos ensues. But keeping the space decluttered is a great way to guarantee a classy feel. Make sure everything has a home and limit the bulky appliances you have, or at the very least find somewhere hidden to store those bread makers and air fryers.
Think how appliances can double up. A change of faucet is a great way to do away with the kettle. A boiling water tap is a great option that makes the traditional kettle redundant, allowing for more workspace.
Another way to give the kitchen a seamless and decluttered look is by adding cabinets or panels and concealing those unsightly white goods. 'Of course, if budget allows, panel-ready appliances are a beautiful way to enhance continuity and give sophisticated effect,' says Deborah.
7. Go for a backsplash and countertop that blend
There is something super stylish about a kitchen countertop and kitchen backsplash that seamlessly blend into one.
'A simple, very classy, gesture is to continue the countertop as the backsplash,' says Deborah. 'Keeping materials to a minimum is helpful when there are so many elements competing for the center of the show.' Going for the blended look makes the space feel seamless and reduces grout lines, making for a cleaner look.
In this example, the chosen marble wraps all over the worktop which is also used as a backsplash, providing coordinated and tactile surfaces within the kitchen.
8. Consider your lighting scheme
Lastly, remember that kitchen lighting is as important to your kitchen as it is in any other room in the home. Perhaps even more so, because lighting needs to be both functional, lighting a space where you prepare food, as well as decorative. The perfect blend of these two factors is what gives your kitchen a classy and considered look.
Lighting is key to making a kitchen look classy if used wisely. You want a considered and layered scheme, but remember those small pockets of light that will illuminate the beautiful stone, countertop, tiling, and metalwork in the space.
Feature lighting above an island can lift a room but be careful not to overilluminate. Try and conceal LED light fittings and avoid any harsh glare.
According to Eugene Colberg, principal of the architecture firm Colberg Architecture, there are two main ways to illuminate this space well. 'One of them is adding more ceiling lights, and the other is under-cabinet lighting.'
'Under-cabinet lighting can be a great way to brighten up a dark kitchen. Even though the space might feel brighter with other forms of lighting, what is key for the kitchen to feel brighter overall, especially while cooking and using the space, is under-cabinet lighting.'
3 classy kitchen essentials
The Livingetc newsletter is your shortcut to the now and the next in home design. Subscribe today to receive a stunning free 200-page book of the best homes from around the world.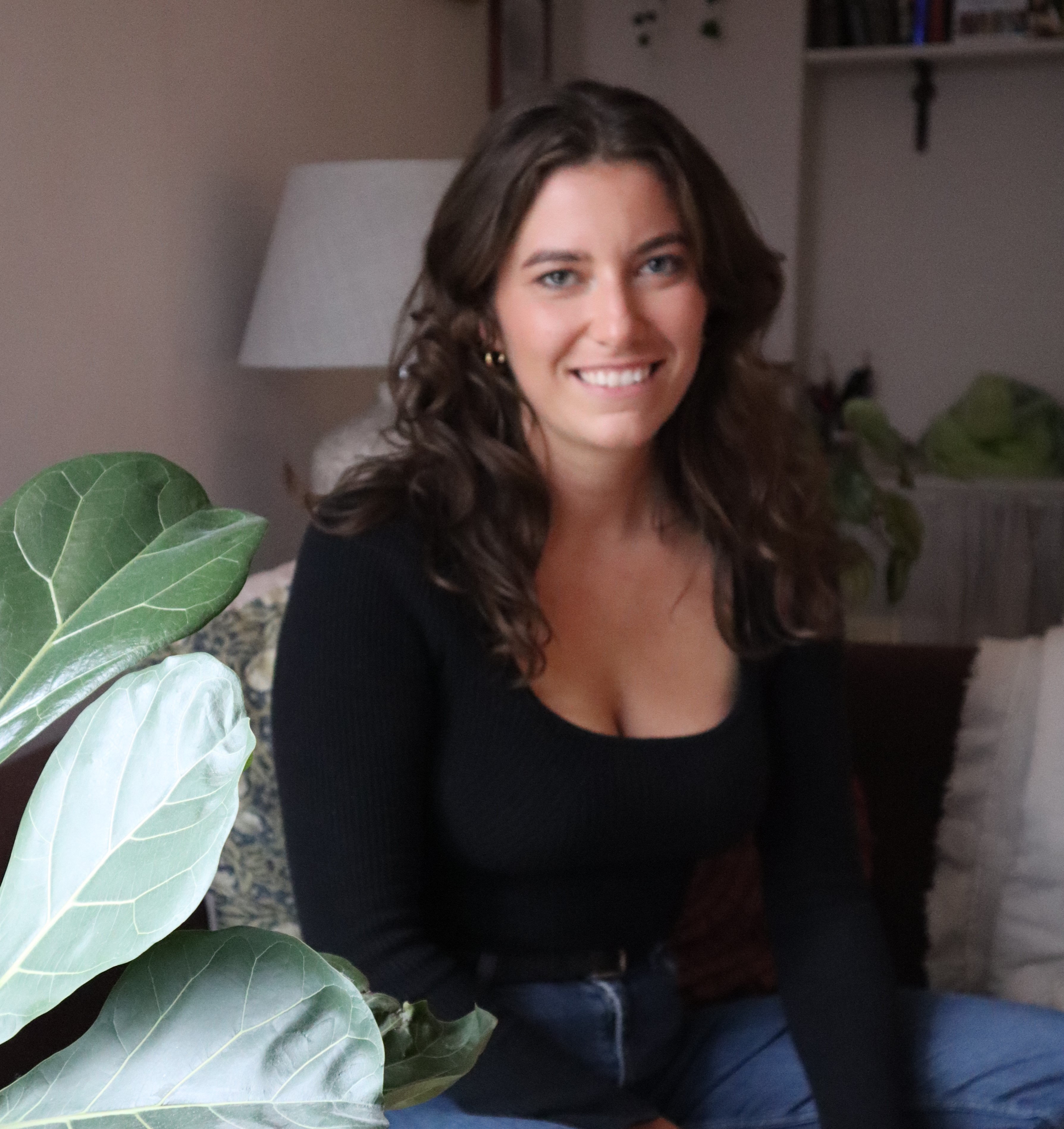 Livingetc content editor and design expert
Oonagh is a content editor at Livingetc.com and an expert at spotting the interior trends that are making waves in the design world. Writing a mix of everything and everything from home tours to news, long-form features to design idea pieces on the website, as well as frequently featured in the monthly print magazine, she's the go-to for design advice in the home. Previously, she worked on a London property title, producing long-read interiors features, style pages and conducting interviews with a range of famous faces from the UK interiors scene, from Kit Kemp to Robert Kime. In doing so, she has developed a keen interest in London's historical architecture and the city's distinct tastemakers paving the way in the world of interiors.