5 easy kitchen island styling tricks (you can do in minutes) to totally switch up the room
Transform your kitchen island in mere moments with these kitchen island styling tips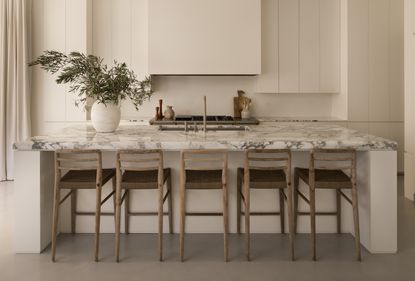 (Image credit: Shade Deggas. Design: Denton Developments)
A kitchen island is on every homeowner's bucket list. Creating a central focal point for the room, it's a piece of furniture that really anchors the space. The countertop you select for your island is crucial, but to get the very most out of your kitchen island, styling the space is essential.
Decor is my favorite element of interior design, the finishing touches that help tie a space together. Taking minimal effort and time, here are five kitchen island styling decor tips that are doable in mere minutes and will help your island come to life.
1. Play with height and shape of decor
When it comes to kitchen island styling, when creating that perfect decorative vignette, apply the same rules as you would to your shelve styling or coffee table. According to designer Jonathan Adler, it all comes down to three golden rules. 'It comes down to the idea of a focal point and where the eye will rest,' says self-proclaimed experienced 'vignetta', Jonathan. 'I deploy symmetry, the power of odd numbers, and repetition.'
This means you should keep your decorative items balanced with varying heights and shapes, materials, and textures, and stick to the rule of three. Keep things mixed and you won't go too wrong. Just make sure to keep playing around, adding pieces in, stepping back to take in the room as a whole, before replacing and correcting whatever doesn't feel quite right. Expertly curated kitchen decor is the key for how to make your kitchen island look more expensive.
2. Illuminate the space
Your kitchen island might not be the obvious place for a table lamp, but I love the look of a kitchen island styled with table lamps. They bring coziness and character, and when the lights are dimmed, they will cast a pool of light on your island's beautiful worktop.
Kitchen lighting makes for a great centerpiece, just make sure your table lamp doesn't have a cord so you're not tripping up on the lead. Another way to bring lighting to your island is through a trio or taper candles. Pick three candle holders that have a beautiful material that reflects your kitchen's color palette, or even pick a variety of colors for the wax to add some interest. Lit or unlit, they'll look beautiful centered on your island.
If you have more time and budget, don't forget about illuminating the island from above, too. Over an island is a perfect place for hanging feature lights - normally an odd number works best.
One or three or a group of pendants that cluster together to form an asymmetrical shape. Hang the pendants at different heights for added interest.
3. Create a fresh botanical display
For a fresh kitchen island centerpiece, keep your island updated with a botanical centerpiece of some sort. 'I love keeping the floral arrangements to seasonal plantings from around your yard instead of store-bought as a way to bring the outdoors, in,' says Laura Arledge, architect and designer at Colorado-based State Studio.
I also love playing around with where the bunch might sit on your island. The natural choice might be as a centerpiece in the middle, but I also love a dramatic floral display at the end of the table, it's the less obvious look, and won't get in the way when you're trying to chop. This kitchen is a perfect example.
If plants and flowers aren't your thing and you don't see yourself as a green-fingered, go for fresh fruit and vegetables to bring some color and freshness to the space.
'If it's a work island, I like to keep seasonal fruit and vegetables on display by filling bowls with color and food type for visual impact. I also find that I use what I buy more often and less goes to waste if it's organized in a beautiful way,' says Laura.
4. Style your island to create the feel of your favorite bar
A kitchen island is a great space for entertainment, so style the island to fit this brief. With just a few decorative adjustments, you can go from kitchen island to cocktail bar in moments. The kitchen island is perfect as a mini bar because you can serve from one side and have guests sit on the other. It's also such a natural place because you are already in your kitchen with great access to the sink and fridge.
To give your island that home bar feel, take the end of the island and introduce a tray displaying your favorite bottles, cocktail shakers, and any cocktail-making accouterment that might that bar feel. 'Marble bookends propping up some books on cocktail making, Murano drinking glasses from Venice,' adds Gianpiero Gaglione of Gianpiero Gaglione Interior Design. 'All these items, combined with the liquor bottles, create personality and tell a story that is special and unique to my home.'
5. Create a convivial atmosphere with island seating
Seating is such a simple addition to help style your kitchen island, turning the vibe into a space that feels convivial and friendly. The addition of seating also turns your island into a piece of furniture that can also function as a breakfast bar, casual dining table or working-from-home space.
Even if you haven't factored seating into your kitchen island design, you should still be able to find the perfect stools that work for your space. If you don't have an island with an overhang where you can tuck your stools under when not in use, go for a stackable option that can be moved aside or pick stools that are slim in design to not take up too much space or visual clutter. Alternatively, you might consider split level kitchen islands, adding an extra level up which will accommodate seating better.
If you do have room to tuck stools under, make sure you buy the right height. You want to leave around 12" between the seat of the dining chair or stool and the bottom of the countertop for adequate leg room so your chairs you select slot perfectly under the space and your guests feel comfortable.
Pick the stool that matches your kitchen color scheme. I love how these wooden chairs work with the feel of this minimalist kitchen by Los Angeles-based Est Collective, but black powder-coated steel might work better for a more modern, Italian-style kitchen. The odd number rule works with stools too, go for three or five stools to aid the aesthetic.
Three buys to help you style your kitchen island
The Livingetc newsletter is your shortcut to the now and the next in home design. Subscribe today to receive a stunning free 200-page book of the best homes from around the world.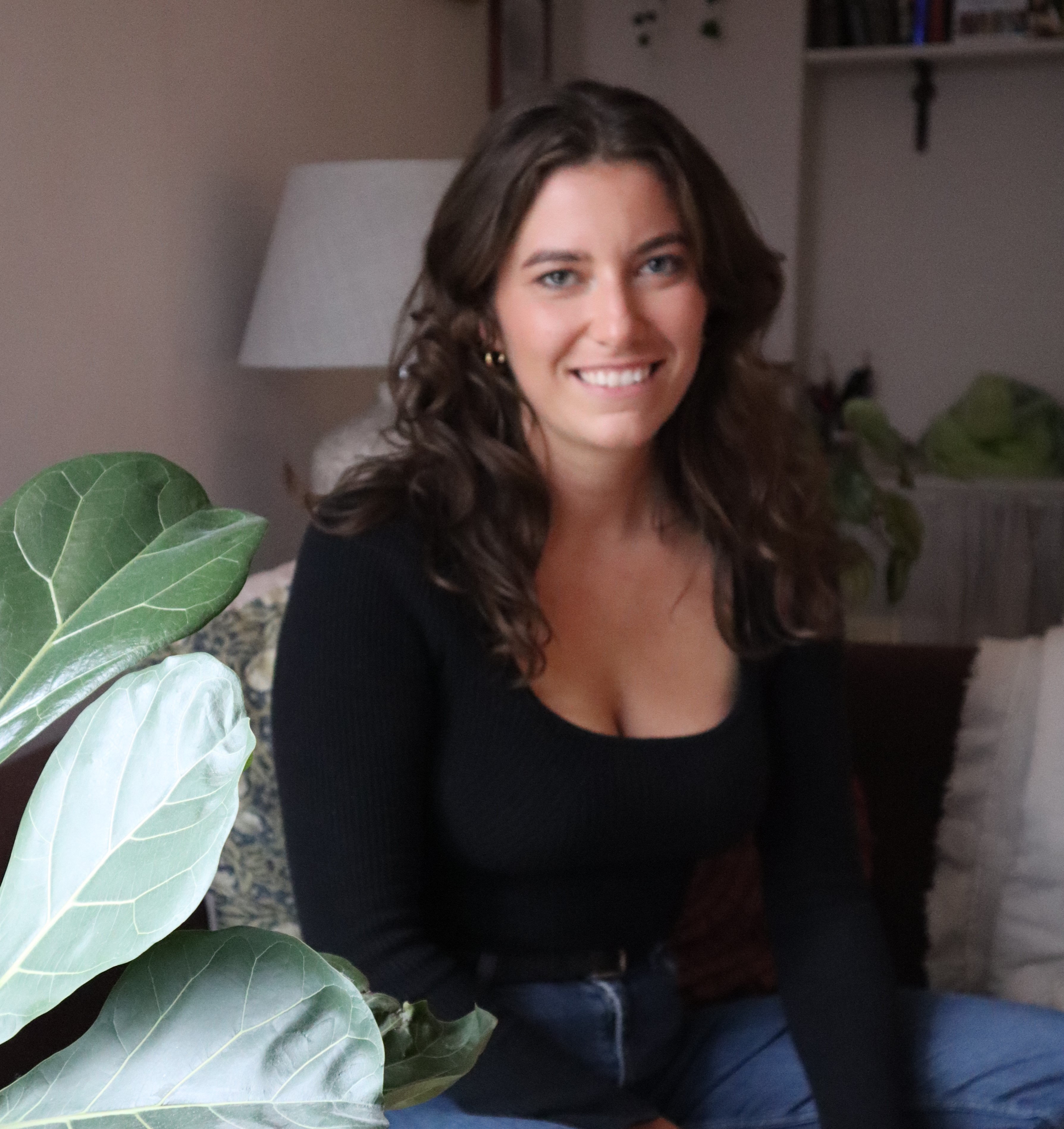 Livingetc content editor and design expert
Oonagh is a content editor at Livingetc.com and an expert at spotting the interior trends that are making waves in the design world. Writing a mix of everything and everything from home tours to news, long-form features to design idea pieces on the website, as well as frequently featured in the monthly print magazine, she's the go-to for design advice in the home. Previously, she worked on a London property title, producing long-read interiors features, style pages and conducting interviews with a range of famous faces from the UK interiors scene, from Kit Kemp to Robert Kime. In doing so, she has developed a keen interest in London's historical architecture and the city's distinct tastemakers paving the way in the world of interiors.