How do I make my dining room feel cozier? 8 design tricks for comfortable, joyful eating spaces
Looking to cozy up your interiors this fall? These expert ideas will transform your dining room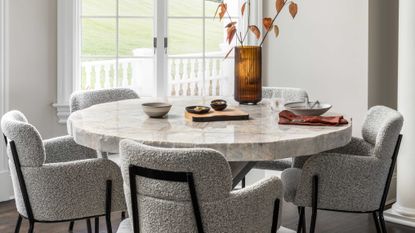 (Image credit: Jenn Verrier Photograph. Design: Folding Chair Design Co)
The Livingetc Newsletter
For style leaders and design lovers.
Thank you for signing up to LivingEtc. You will receive a verification email shortly.
There was a problem. Please refresh the page and try again.
As fall approaches and we retreat indoors, our interiors need to work harder to become cozy and calming spaces. Coziness isn't to be reserved for the bedroom or the living room either, and every space in the home can benefit from ramping up the cozy factor.
The dining room is one space you might not have thought about creating a cozy and comfortable atmosphere, but for those autumnal dinner parties, and the festive season on the horizon, we think they're the perfect space for added coziness.
From perfect layered lighting to an autumnal color scheme, to the type of furniture you pick for your dining area, the interior designers are full of ideas for creating a cozy dining room.
1. Create a cozy, calming palette
Color is a great way to immediately alter the mood of a space, and dining room paint and decor color can have an instant impact on the feel and atmosphere of the room. For the ultimate cozy scheme, pick warming but dark colors like chocolate browns, deep and indulgent plums, purples, and dark reds.
If you're looking for a more relaxing cozy feel, go lighter and muted with neutrals, pale greens, and pinks for a serene dining room like this design from New South Wales-based interior design firm, SE DÉA.
'Ocean views and coastal landscapes are visible from every aspect in the ground floor dining space which inspired this palette of cool tones paired with warm flecks,' explains architect and designer, Camille Vu of SE DÉA.
Remember to include your materials and textures in your palette of colors, from stone to wood, to help bring a richness to the scheme. 'We included golden-veined stone, enhanced by the texture and tactility of materials, such as expressed wood-grained joinery and fluted oak.'
2. Opt for a round table over rectangle
When it comes to the debate around round vs rectangle dining tables, round is often best if you're looking to bring a cozy feel to the space. 'Dining tables with rounded edges or corners help to soften and informalize the space,' says Rodrigo Albir, architect and designer at Miami-based studio, Studio RODA. Round tables have less harsh edges, which work to beautifully soften a room's look and feel and usher in that cozy feel.
They also have an impact on how the guests feel and engage with the space. 'We love round tables for coziness,' says Matthew Rauch, an architect based in New York.
'They create the perfect, intimate dining room setting because circular spaces don't have the same hierarchy as square or rectangular tables. There is no "head of the table".
'When I design a dining room which will be used for hosting as well as everyday for the family, I focus on the everyday use and try to use extendable tables so that it feels more intimate,' adds interior designer Céline Erlam of Indie & Co.
3. Introduce a layered lighting scheme
Dining room lighting is always super important for a cozy scheme, so turn the big light off and layer the scheme with a mix of table lamps, floor lamps and other lights for a soothing, ambient light. This can create pools of light in the room, illuminating specific corners and contributing to an overall glow.
'Lighting is key,' says explains Rodrigo. 'The space should be lit with focal points on target areas like the dining table itself to draw users in and keep them focused on both the table setting and those they are sharing their meal with.'
Don't forget to use natural light too and adorn your table with candles. 'Soft lighting such as flickering candles and dimly lit tea lamps on the table makes any scene more intimate and makes your guest glow,' says May Sung, architect and designer at Los Angeles-based SUBU Design Architecture.
If you are going to have a ceiling light, a pendant or chandelier that hangs over your dining table can make a more decorative statement. I also love a paper lantern or anything like a capiz shell that diffuses the lightbulb for a soft light. 'Having fantastic lighting on the table creates a focal point - a gorgeous feature chandelier which gives a lovely light as well as looking beautiful.'
Finally, wall lights are always a great addition. 'Add wall lights for an extra flow around the dining table and use candles for the ultimate fire-side glow,' says interior designer, Anna Burles of Run For The Hills.
Oscar wall sconce by Alora Mood
Material: Matte black with aged gold or white with aged gold
Price: $196
4. Don't forget a rug
Rugs are the key to coziness in every setting. bringing added texture to the floor and creating comfort underfoot. A rug can also really help to anchor the space, creating a zone that mirrors the table that sits on it. 'A well-chosen rug under a dining table frames the whole dining experience, it swaddles guests into a focused space to share a meal together,' adds Dylan O'Shea, co-founder of A Rum Fellow.
Practically, rugs also help to prevent your dining table floor from getting scratched, and can even help to absorb some of the echo, another added benefit aside from the coziness.
When it comes to how to choose the right dining room rug, make sure you avoid using too high a pile that might get matted over time with constant use. Jute is a great material to opt for for this space. It has a low pile and doesn't get easily damaged, plus its golden yarns bring a cozy color to the space. Alternatively, pick something machine washable so it doesn't gather anything falling from the dining room table.
One of the standout interior color trends for fall is a rich, red-purple hue of damson. This rich color makes for the ultimate autumnal addition to existing decor schemes.
5. Think about cozy seating
Cozy seating isn't just for the living room, and if you up the ante with your dining room seating, it will feel all the more sumptuous and relaxing. Think about the materials you use as upholstery on your seats and the best upholstered dining chairs. 'Comfortable seating upholstered with rich textures such as velvet or leather will also cozy up the dining experience like a warm hug,' says May.
Think about the shape too - banquette seating is a lot more cozy than wooden chairs, with the back sat flush against the wall with padding for your guests to lean against. I love this curved banquette look from Studio RODA.
'A project highlight was the custom table made for the dining area,' says Rodrigo, 'made of enameled lava stone in a yellow curry color. The table is a one-of-a-kind piece that follows the curvature of the banquette seating to accentuate the shape that is centralized within the floor plan of the space.'
If you're not able to redo your dining area, sometimes, cozy seating might be as simple as adding a couple of mismatched throw pillows on the seat, bringing softness and texture to the space and giving your guests a comfortable place to sit.
6. Soften the walls
Fabric and texture are guaranteed ways to bring instant coziness, so consider your wall treatments and opt for something with more depth rather than mere paint.
'A cozy dining room is key to creating the welcoming feeling you want your family and friends to feel when dining at your home,' says Mimi Meacham, owner and principal designer at Marian Louise Designs.
But how do you bring texture to walls? 'I love a wall treatment and believe it makes a huge impact. Venetian plaster on the walls creates a soft, yet elegant feel to a dining room and I like to carry it up to the ceiling as well.'
If redoing your dining room isn't on the cards, consider a wall covering that can instantly soften the space. 'I also love a grasscloth wall covering to soften up a dining room and create that cozy vibe,' says Mimi.
7. Set the table
Think about the tablescape too and swap out your decor that might feel too summery for something that brings a cozy feel. Think about the tablecloth - a cozy decor essential - and match the fabric you pick with placemats. I love linen for a tablecloth, although bear in mind that it needs an iron before you throw it onto the table. Pick a cozy color for your linens like a deep orange paired with browns or a pale pink or plum.
'I'm a huge believer in layering the table with colorful linen and my best advice is to get the tablecloth to do most of the work - it takes minimal effort to throw one over the dining table - an instant solution for creating a splash,' says British textile designer, Molly Mahon.
'A bright cloth plus a printed runner on top for added texture looks wonderful paired with colorful contrasting crockery and glassware, picking out the colors of the textiles (and sometimes complementing my lampshade and curtains too).'
Decorate your table with a smattering of taper candles that bring height, and don't forget that all-important table centerpiece that guests will love to gather around. A vase of flowers always does the trick - just keep them seasonal and remember to mimic the colors used elsewhere on the table. For fall, dry flowers can also bring an autumnal feel.
8. Remember window treatments to control the falling light
Finally, don't forget your dining room window treatments. With the nights drawing in earlier come fall, curtains help cover up the intruding darkness and control the gloomy light, bringing added softness to your walls. 'Window treatments or drapes around the table are essential for coziness,' says Anna. 'Curtains block out the view if you want to create a more intimate dinner party feeling.'
Think about the material that is best for a cozy aesthetic and select something heavier like velvet or even wool that will have the added benefit of keeping the room warm over winter too.
Avoid any color that is too saturated and full of energy and pick a soothing tone like ochre, a warm tone of neutral or brown. Dark greens or blues can also give the space a cocooning feel. Playing around with a color a few tones down from your wall color is a good place if you're lacking color inspiration.
For style leaders and design lovers.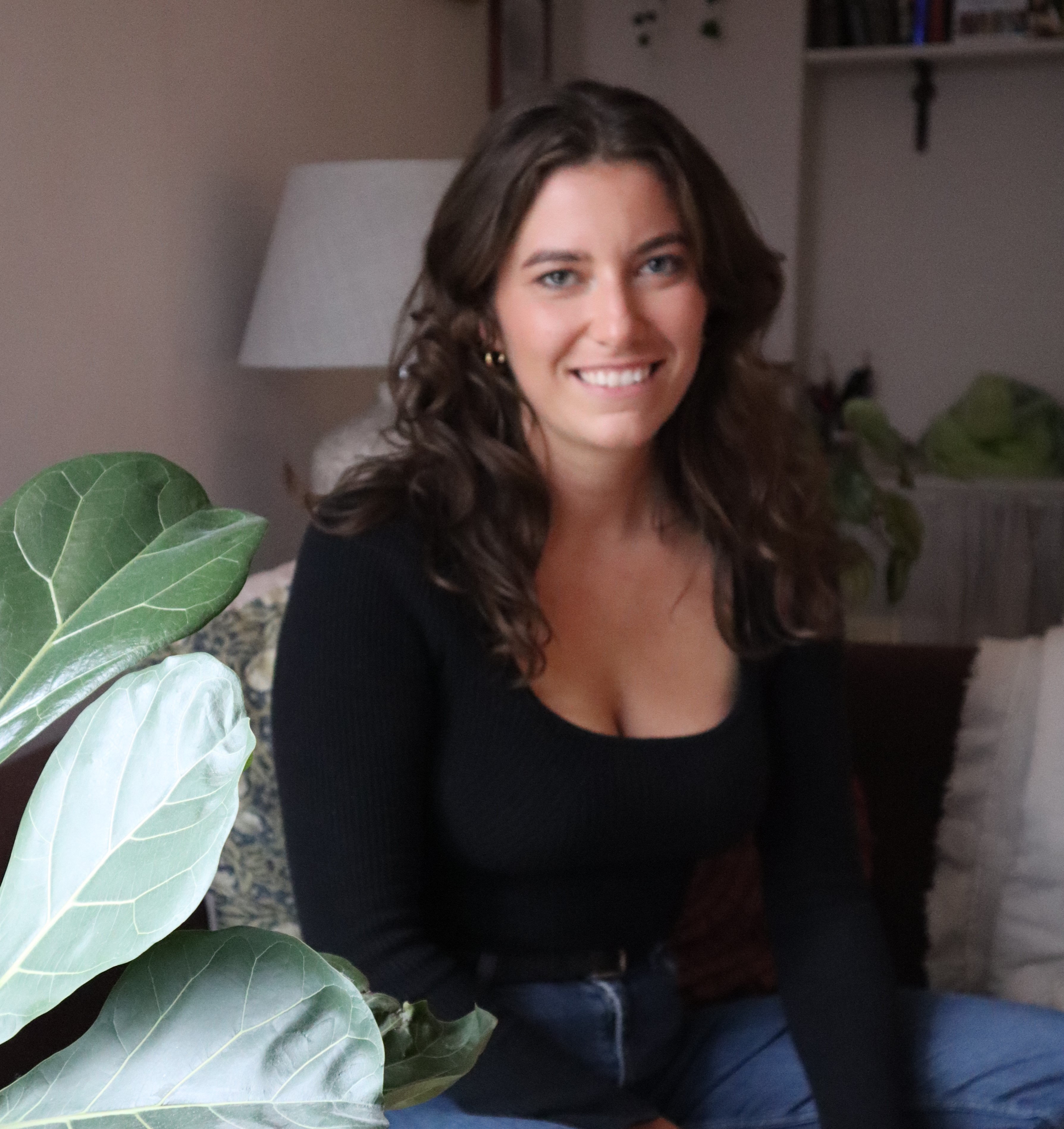 Livingetc content editor and design expert
Oonagh is a content editor at Livingetc.com. Previously, she worked on a London property title, producing long-read interiors features, style pages and conducting interviews with a range of famous faces from the UK interiors scene, from Kit Kemp to Robert Kime. In doing so, she has developed a keen interest in London's historical architecture and the city's distinct tastemakers paving the way in the world of interiors.