Which is better: round or rectangle dining tables? These designers agree on the best shape for happy, social spaces
Interiors designers settle the debate on round vs rectangle dining tables and what's best for a family dinner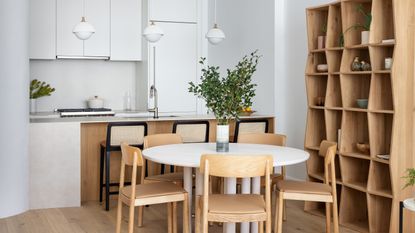 (Image credit: Mike Van Tassal. Design OAD Interiors)
The shape of your dining table is a crucial moment of decision in the design of your dining room. It can really affect not just the design of the space, but the flow of the room, how your family and guests interact with the space, and how it makes people feel. Most opt for round or rectangular tables, with oval and square tables other options on the market. But which shape is the best for your space?
There is no hard and fast rule for dining tables, and ultimately depends on your preference, but there are certainly points of consideration to help you find the perfect shape dining room table for you.
Oonagh is an interiors writer and editor, and expert at keeping up with trends from the world of interior design. For this story, she's spoken to the designers who have worked on kitchens and dining tables, to find out the best shape and style of dining room table for a happy, social space.
The shape of the room
First off, think about the proportions of the room as well as its shape. This will help determine which shaped table is right for you. 'We prefer circular tables in small dining rooms, whereas rectangular tables are better for longer, narrower rooms,' says Emily Brown from Emily Lauren Interiors.
If you are dealing with a long, narrow room, a rectangular table might be the more natural fit. If you are dealing with a smaller, square shape, a round table might sit perfectly in the center, have the capacity to sit more people, and look more like an obvious fit in the space.
This example from JJ Acuna / Bespoke Studio is the perfect example of this. 'My client has a big extended family, and part of the brief was to make sure that at least six guests would be able to have a dinner at once,' says JJ Acuna of JJ Acuna / Bespoke Studio.
'Since the space was narrow, we thought it best to create an L-shaped wall banquette seating to save space, with an additional four dining chairs to surround a rectangular table. Usually, for Asian families, a round table with a lazy susan is preferred for sharing meals.
'For a bigger space that would have been fine and appropriate. But for a narrow dining area like ours, this rectangular table with the banquette combination was the best bespoke design solution.'
The more natural the table looks in its new home, the more conducive it is to a happy, social, and relaxed space, subtly influencing how guests and family feel in the space.
Think about the importance of space around the table
Also think about the dining table size and space around the table itself, and how much room you want each person to have. Always keep at least 23.5" minimum space around your dining table. You need your dining table to be able to breathe and have its own dedicated space, so measure your room and have these dimensions in your head when shopping for your dream table.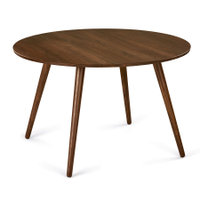 Consider how the table encourages conversation
Think about the social element and what you plan on using this table for. Are you looking to entertain guests and require a more social set-up? A round table might be best suited to a social dining room set-up because there is no head of the table, everyone is equally positioned and this can be conducive to a good dinner party design.
'We love circular dining tables for social and family settings,' says Emily. 'Circular dining tables promote conversation. They allow everyone at the table to make eye contact and provide better acoustics, unlike rectangular tables where you can only speak to the person directly across or beside you.'
This is not to say that rectangular tables can't also have their merits when it comes to entertaining, they just might stimulate conversation flow in a different way, with pockets of conversation around a longer, rectangular dining table, that can also work for dinner party dining.
You might also be able to sit more people along a longer table too. This design from interior designer, My Habitat Design, aims to do exactly this with this beautiful, soft-edged quartz table.
'I wanted to create an eat-in kitchen for this family, who is big on entertaining, to be able to socialize while they cook nearby,' says Alexandra Coxon of the design firm. 'The dining table in the kitchen also makes for a multi-tasking room for the whole family – it has become the heart of the home where everyone circulates.'
Think about the style
The style is another important element when it comes to planning your space. Round tables have less hard edges, which might work to beautifully soften a room's look and feel.
A round table might also be a natural fit for the room, and a useful piece of furniture from which to anchor other bits of decor. A hanging pendant, for example, can hang directly above the center - just make sure you get the perfect light height over dining table. A round table serves as more of a design feature than a utilitarian-looking rectangular dining table and makes more of a statement.
A long, rectangular dining table also has its style benefits. It might have more space for tablescaping, which can be an important feature in entertaining and creating a beautiful space.
'When it comes to creating a luxury, social dining space in your interior, there's nothing quite like the stylish functionality of a rectangular dining table,' says Alla Yaskovets of O&A London. 'Behind the dining room is a futuristic art object – a cube with mirror façade. Behind it is a lit-up bar on one side and kitchen appliances on the other. Additionally, when coupled with the right decor, a rectangular dining table can lend itself beautifully to any unique style.
'We complemented the dining area with a Terzo bar by Bruno Moinard, made from walnut with ceramic inserts which resembles the facades of brutalism design buildings of the 50s and 60s with their assertive geometry.'
The Livingetc newsletter is your shortcut to the now and the next in home design. Subscribe today to receive a stunning free 200-page book of the best homes from around the world.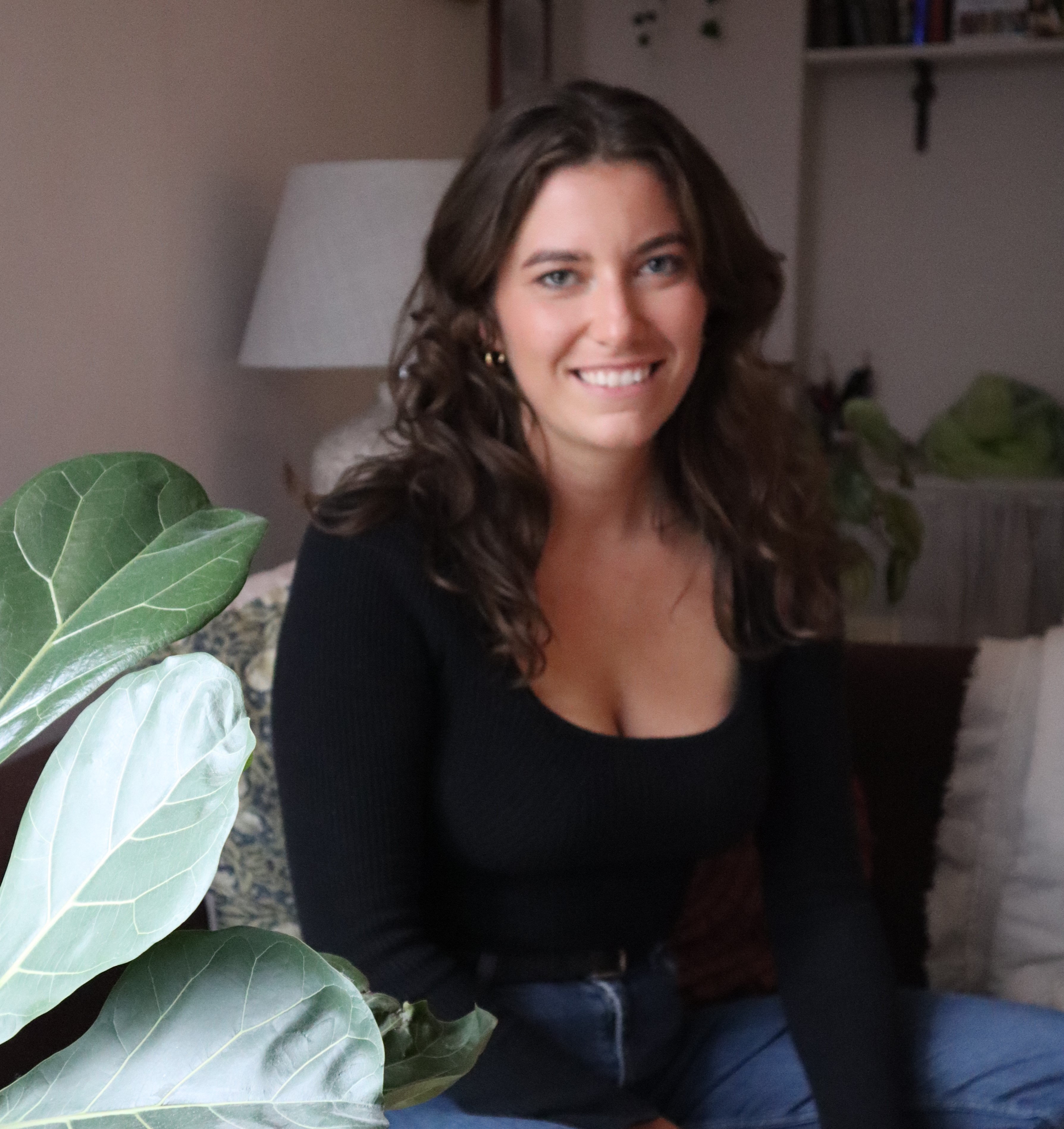 Livingetc content editor and design expert
Oonagh is a content editor at Livingetc.com and an expert at spotting the interior trends that are making waves in the design world. Writing a mix of everything and everything from home tours to news, long-form features to design idea pieces on the website, as well as frequently featured in the monthly print magazine, she's the go-to for design advice in the home. Previously, she worked on a London property title, producing long-read interiors features, style pages and conducting interviews with a range of famous faces from the UK interiors scene, from Kit Kemp to Robert Kime. In doing so, she has developed a keen interest in London's historical architecture and the city's distinct tastemakers paving the way in the world of interiors.