The best bathroom cabinets - a stylish edit of our favorite storage pieces
The best bathroom cabinets chosen for style, practicality and being able to fit in all sorts of awkward spaces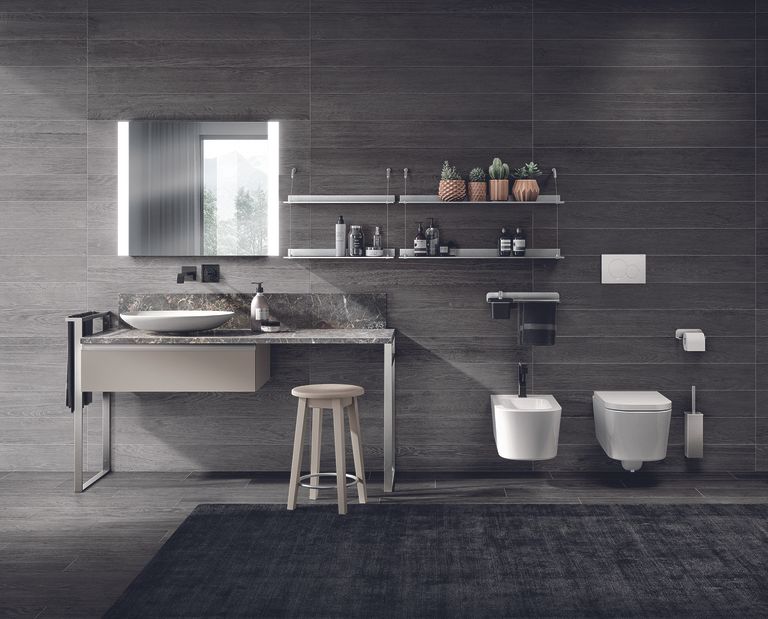 (Image credit: Scavolini)
The best bathroom cabinets help provide a feeling of calm in the bathroom. It's what we all need, especially in the morning, as if you are confronted by overflowing shelves and half empty bottles everywhere, it's hardly conducive to a relaxing feel. Which is why bathroom storage ideas are so important.

Specialist bathroom interior designer, Kirsten Wain says "The first question I ask a client is how much storage do they actually need? Everyone thinks they need loads but once they have had a good clear out they realise they can be more frugal. Think about the type of storage you want, if you have lots of tall bottles, shallow drawers are useless, so choose a tall cabinet, likewise if you have lots of small cosmetics, a deep drawer will get messy and things will get lost, so baskets or inserts in drawers are a much better idea."
Whether you want a bespoke storage system or just a neat pull-out unit next to the sink, there is something for all budgets.
This bathroom by Scavolini has it covered with some of the best bathroom cabinets around. The vanity unit has two separate drawers so you could have one for you and your partner, there is a built-in towel rail on the left and on the right are storage containers and mini shelves that can be moved around to suit, and added to. There are also glass fronted wall shelves for items you don't want on show.
Best Freestanding Bathroom Storage
For something neat, that doesn't take up much space, a leaning shelf, used here in this bathroom by Aqata, is hard to beat. You can use it for toiletries, towels or display, and you can take it with you if you move. Find something similar at Marks and Spencer, here.
Best Tall Bathroom Storage Cabinet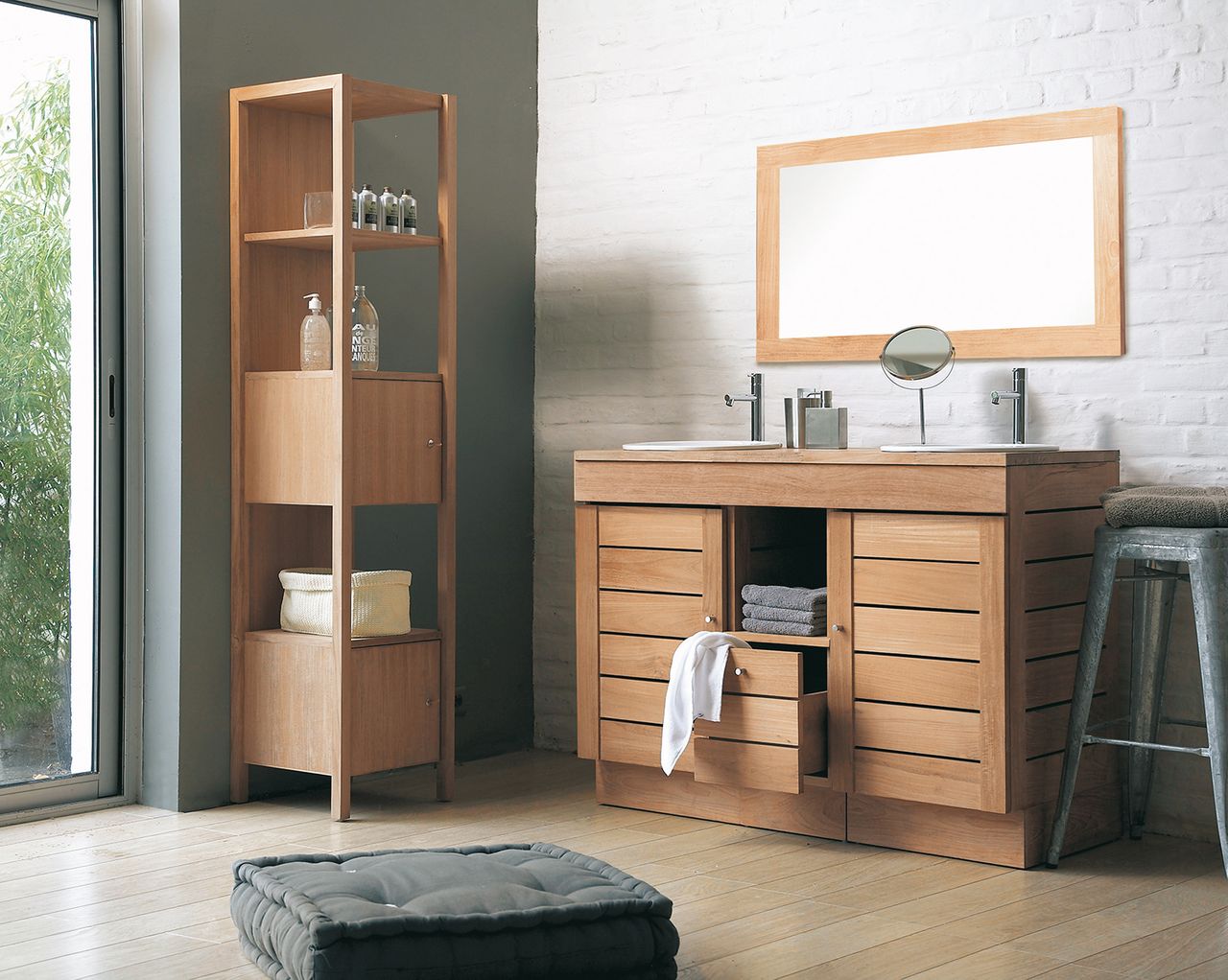 Choose a tall wooden unit, one of the best bathroom cabinets because it has cupboards for things you want to hide and open shelves for the pretty stuff. It's part of the Artline collection for Aston Matthews, which you can shop here.
Best IKEA Bathroom Cabinet
This slimline, tall cupboard is IKEA's bestselling cabinet, and we've chosen it as one of the best bathroom cabinets because it fits into a small space and has plenty of storage for bottles, toiletries and even small towels. It has one fixed and five adjustable shelves and the soft-close door can be open right or left. and comes with a 10 year guarantee.
Buy the Godmorgon high gloss cabinet, £115, from IKEA here.
Best Bathroom Cabinet at B&Q
And this one is the favourite at B&Q. It's a neat, wall-mounted slim cabinet with a mirror front, so it does two jobs in one. In MDF with a soft-close door.
Buy the Good Homes Perma Satin White Mirrored door cabinet from B&Q here.
Best Slimline Bathroom Storage
Why not introduce a pop of color? This fabulous metal locker would is great if you're looking for small bathroom storage ideas as it has loads of room inside. There's a removable hanging rail, four adjustable shelves, two handy hooks, cable hole and wall attachment points if you prefer it wall-mounted. You can buy matching baskets to sit on the shelves too.
Buy this skinny locker from Mustard Made here
Best Bathroom Storage With Mirror
For a barely-there cabinet, choose this system by String with plex wall panels with adjustable shelves and a mirrored cabinet above. There are also hooks and a hanging rail for towels. You can create your own system with individual pieces for any configuration, and you can add to it later if necessary.
Buy this String Bathroom Bundle here.
We also think this, below, is one of the best bathroom cabinets, from West One Bathrooms. Funky and round, this cabinet looks like a mirror but it hinges in the middle to provide storage on each side. It also comes in an oval shape.

Buy this Cielo I Catini Round Box Mirror, from West One Bathrooms here.
Best Bathroom Storage for Towels
A tall, wooden, slatted shelf unit is ideal for storing towels as it allows air to circulate around them, and the compact size of each shelf is perfect for keeping your folded towels neat and tidy.
Buy this unit from Store here.
Best Bathroom Storage Under Sink
The Nest Trendy range from Vitra features this neat cabinet that sits below the vanity unit. It looks like part of the unit, but it slides out to reveal a deep double-section bin that is one of the best bathroom cabinets because it's the perfect place to store towels or bathroom cleaning products.
800mm laundry unit, around £523, Vitra
Buy this unit here
Best Bathroom Storage Baskets
If you've not got space to add in one of the best bathroom cabinets then rattan baskets are a good option. They let the air circulate and are happy in damp conditions. You can stack them or sit them side by side for a neat look on open shelves.
Buy these Chunky Rattan Rectangular Baskets from The Holding Company here.
Best Bathroom Storage Over Toilet
Think about it – the area above the toilet is dead space, so why not use it for one of the best bathroom cabinets? A simple wooden structure like this sits neatly against the wall, its open so it's not too blocky in the room and has shelves for toiletries, towels or loo rolls.
Buy this Adjustable Over Toilet Storage Shelf, from Amazon here