Landscaping experts reveal the 5 layout tricks they always use to unlock the full potential of a backyard
These layout ideas for outdoor spaces make for perfect entertaining spaces while also delivering on the wow factor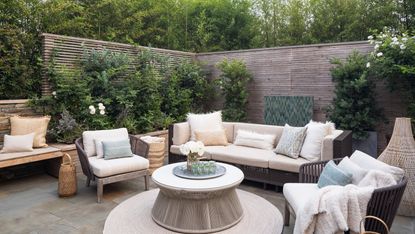 (Image credit: Adam Potts. Design: Susan Skornicka)
The Livingetc Newsletter
For style leaders and design lovers.
Thank you for signing up to LivingEtc. You will receive a verification email shortly.
There was a problem. Please refresh the page and try again.
When it comes to designing a backyard, it's easy to get bogged down in the details, but whether you're looking for the wow factor from the kitchen window or to turn your outdoor space into the best place to entertain, it's all in the layout.
Investing in the right backyard furniture is an important element, but thinking about how you tie the space together, and creating various designated zones for entertainment is important if you are looking to use your backyard as an extra part of the home.
Read on for these top five tips for how to create layouts that encourage socializing in your outdoor space this summer, suggested by landscaping professionals.
Oonagh is an interiors writer and editor, and expert at keeping up with trends from the world of interior design. For this story, she's spoken to the landscape designers and architects who have worked on homes and backyards with wow-factor gardens, to find out the best way to prioritize layout for fabulous social spaces.
1. Think about your backyard areas as individual rooms
First off, think about the way you design your interiors. Your outdoor space should be no different. Think about how you zone cozy corners, create designated areas for entertaining and dining in your interiors, and apply this to how you approach your backyard.
This is the key to unlocking the potential of your backyard, and creating social spaces that people use as they move through the space. This small seating area from Kate Anne Designs slots perfectly into a cozy corner, using the fence as a guide, and is completed with the addition of the firepit.
Similarly, an outdoor living room will take on a new lease of life with a sofa, two arm chairs, side table, accompanied with all the soft furnishings, just as you would an indoor living room.
Don't be afraid to use the structure of the furniture to help your zoning - the back of a sofa is a useful device to create a small wall and distinction between one zone and the next.
'Many of our clients come to us wanting to maximize their gardens and outside spaces whilst also ensuring there's a strong connection between indoors and out,' explains Olly Bray, Founder of OB Architecture.
'As we do internally, we like to create different zones or destinations within a garden, especially if the homeowners like to entertain. It's important to have a large space as the main congregating or 'hosting' zone - a recent client wanted to be able to host alfresco parties for up to 100 guests - but then also create smaller, more intimate areas for dining or relaxing when it's just the family or a small group.'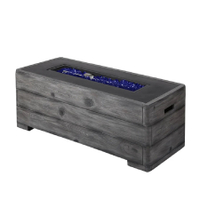 Concrete Propane Outdoor Fire Pit, Wayfair
Tie your outdoor seating area together with this firepit focal point. This rectangular shape makes a natural seating arrangement. Made with lightweight concrete, the design brings a sculptural and contemporary look to your backyard.
2. Consider how you link your outdoor zones together
Taking your visitors on a journey from one part of the backyard to the other is the pathway. Often overlooked as areas of transition, pathways are crucial in creating an outdoor space that is linked seamlessly together. Think about the material and how you might want to encourage this walkway. Are you connecting the spaces with stepping stones? Are you leading the way with an outdoor-appropriate runner?
Perhaps you want to create a path out of distinct charcoal gravel to subtly draw the eye through the grass or foliage. However you want to do so, the path is key to your backyard's layout.
Think about how you might line your backyard pathway too. In warmer climes, gravel studded with sculptural cacti might line a pathway, in others, foliage dotted with outdoor flowers or a series of planters would allow your visitors to enjoy the journey as they move through the space.
Modern garden lighting like lanterns can also work wonders for an unexpected decor addition, and encourage your backyard to operate as a social space as the light begins to fade.
3. Create different heights
To emphasize the different social zones within your backyard, use height and terracing to your advantage. Introducing steps or terracing is a great tactic to employ for even small backyards, as you can create the illusion of more space by really accentuating the zoning.
This design from architects, ORA, based in the Arts District in Los Angeles, opens up the space with steps down to the rest of the backyard. 'This home's compact backyard limited the use of the outdoor space,' explains Oonagh Ryan of ORA. 'The client wanted to rework these spaces to improve the flow through the house and maximize indoor and outdoor entertaining areas.'
'The lower garden acts as both the 'destination' and the focal point of the garden. The native, waterwise landscaping and permeable paving minimize water use and runoff and heat gain, during the warm California summers,' Oonagh explains. 'It is gracefully landscaped with California native plants, and ends in a casual dining area illuminated with festoon lighting.'
4. Create a destination or focal point
You want to encourage points of discussion and interest in your backyard. So a space for people to discover and walk to offers a nice conversation starter for guests. A destination might give you an obvious anchor from where you can create another seating area too. For example, that apple tree on the far end of the garden might be a nice spot for a tree bench, or perhaps a water feature tucked away into a secret corner of your backyard might add a point of interest, while making your backyard look more expensive.
In this design by Jennifer Turner Architect, a striking weathered steel water feature is a focal point of the garden, comprising an elevated trough with integrated bench seating and two ponds at different levels.
As water falls from the trough into the lower pond, the garden is filled with the relaxing sound of a waterfall. The long north-south axis also draws the eye down the full length of the garden, with a view through the pergola that ends at a Japanese maple tree. 'The water feature introduces a relaxing sound to this setting and acts as a 'sky mirror' that reflects the sky and trees, giving a sense of expansion,' says Jennifer.
Elsewhere, if you're lacking the space, a more simple bench or small water feature will work wonders to draw the eye, elongate the space, and create the feeling of varying zones and points of interest in the backyard.
5. Create a decking area
A backyard deck is an essential addition if you're looking to create a social space that functions almost like a stage.
'Decking can be great in this kind of courtyard condition, somehow a literal and symbolic bridge between the interior and exterior,' explains Peter Cully, creative director of Spatial Affairs Bureau, who designed this space. 'It deals with the necessary level changes between inside and real ground level and along the way sometimes becomes seating and tables as well as steps.
A deck is both an architectural material - resilient, geometric, and very defined - but one that's so clearly 'of the garden' too, in a fairly obvious way, made as it is here from wood.
'Overall, a deck has quite a bit of bang for the buck, being simple to plan and construct, a relatively low maintenance element that brings a kind of quiet power to any garden setting.'
For style leaders and design lovers.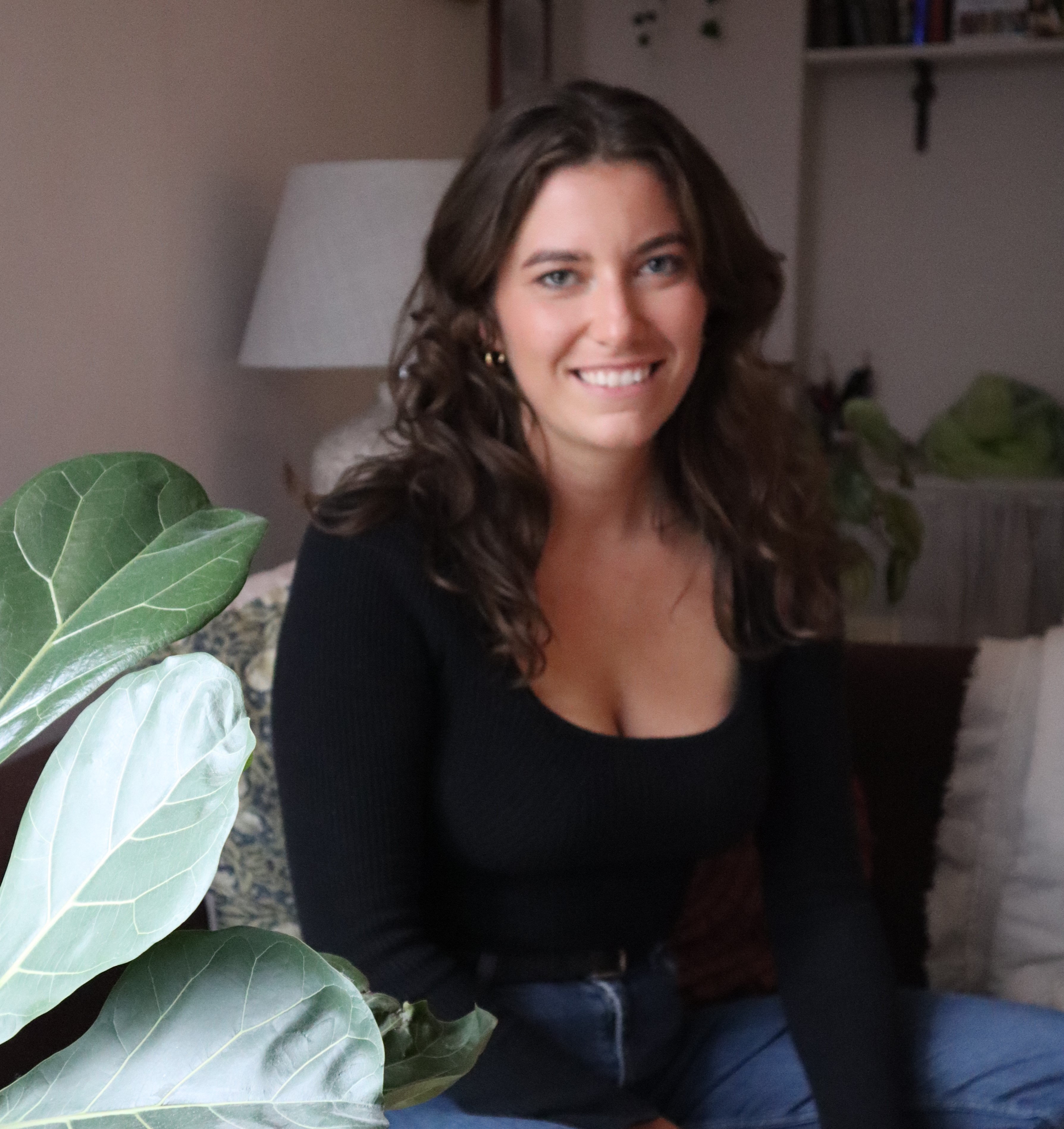 Livingetc content editor and design expert
Oonagh is a content editor at Livingetc.com. Previously, she worked on a London property title, producing long-read interiors features, style pages and conducting interviews with a range of famous faces from the UK interiors scene, from Kit Kemp to Robert Kime. In doing so, she has developed a keen interest in London's historical architecture and the city's distinct tastemakers paving the way in the world of interiors.