Small, but perfectly formed - how the designers of this Williamsburg condo made use of its compact floorplan
This condo transformation was inspired by the comfort and luxury of 5-star hotels, and the result is a calming oasis for a busy, globe-trotting homeowner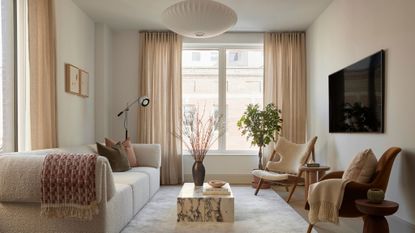 (Image credit: Christian Torres. Design: Miranda & Co.)
The Livingetc Newsletter
For style leaders and design lovers.
Thank you for signing up to LivingEtc. You will receive a verification email shortly.
There was a problem. Please refresh the page and try again.
Around the world, the most luxurious hotels have perfected the art of welcoming interiors and have become the source of inspiration for many professionals and design enthusiasts alike. There's something in the mix of aesthetics, comfort, and service that makes a great hotel feel like a proper home away from home. No wonder many of us are looking to recreate that feel in our own spaces.
This New York-based designer's client, a high-powered investment banking woman who loves to travel all over the world, owned a 1,000-square-foot warm, minimalist condo in Williamsburg. The design of this modern home was heavily inspired by the many modern and upscale hotels she has experienced while traveling, and the result is an oasis that feels very grounding. It's a great example of minimalism in interior design that is as as calming as it is inviting.
The design came down to investment pieces of furniture that are timeless, plenty of layered textures to create depth and interest, and soft, neutral colors with accents of rust and green that are reflected in both art and accessories. The designer talks me through all the steps she took to achieve this flawless luxury hotel look in a small space, and you can give them a try in your own home.
1. Bring in beautiful, layered textures throughout the space
One of the secrets of great design hotels is that they engage all the senses. Therefore materials that are tactile are important, as they create a very comforting, mindful feel when one engages with them. Interior designer Charlene Miranda of Miranda & Co. wanted this home to be a serene space for her client. She tells me she used textures to add depth and interest to the space.
The boucle sofa looks so comforting and inviting opposite a sheepskin and a velvet chair. In between, the beautifully smooth marble coffee table is an elegant contrast to the softness of the fabrics. Linen curtains, throw pillows and blankets add extra coziness to the sitting room, while in the dining room, further natural materials like the cane dining chairs and oak table are placed together to create a tasteful, quiet luxury feel.
2. Choose a soft, neutral color family, with natural accents
The designer chose a soft neutral color scheme that appeals to and feels calming to most people. 'In this apartment, we went with soft colors of peach, rust, and green. They are injected through the art and accessories such as the throw pillows, blankets, and art,' explains Miranda.
The green stands out as a very subtler accent color, and the fact that it's a color one can find in nature creates a very calming feel indoors. On a closer look, you will notice minimal, but impactful black accents in the dining chairs and lights, or a decorative accessory in the living space. This keeps this space feeling grown up, and balanced.
3. Use multiple sources of lighting
If you pay attention you will notice the layering of different lights in hotels. This creates a very relaxing atmosphere at home too, because you can pick and choose which light to use when. In luxury hotels, the focus is on ambient, beautiful bedroom lighting, but at home, you can mix ambient with task lighting which you use as needed.
In this apartment, the designer mixed ceiling fixtures, with floor lamps and table lamps, each providing a different function. When choosing your lights think of levels too. This apartment is a great example of lights that are not all level, and it just makes the space so much more interesting and expensive looking.
4. Style your home with abstract art
Most designers would agree that art brings real character to a space. 'Abstract art adds visual interest in a home and allows one to reflect and interpret it in their own way,' explains the designer.
In the apartment, a statement art piece from Australian artist Ash Holmes, who draws inspiration from color psychology, hangs above the dining table and beautifully reflects the color palette of the rest of the space. Using art is a great dining room idea to update the space.
5. Invest in custom curtains
Good quality, floor-to-ceiling curtains create an expensive look to a room and have an impactful look. 'Especially blackout curtains in the bedroom feel just like you're in the coziest hotel,' Miranda tells me.
You can get inspiration from the latest curtain trends, but one thing to bear in mind is to choose your fabric mindfully. In this home, linen curtains in very light tones complement the color scheme and add that extra element of tactility that is so vital to this design. Thicker, heavier drapes can also add a feel of luxury, however, be mindful that they don't overwhelm the space, and that their 'weight' matches the other elements in the room.
6. Experiment with wall treatments
If you're looking for that hotel feel, don't just leave your walls simply painted, as there are many ways to bring texture to walls. Whether you're deciding to use wallpaper, paneling, or a textured effect, a wall treatment that is not just painted will create a more interesting, high-end look.
'In this home, we did a lime wash to add character and warmth to the space and also make the room feel more complete,' says Miranda. Because the color is so light, the tonal differences in the texture of the lime wash are subtle but really elevate the space.
7. Design for multi-functionality
'Design every corner of your home efficiently while still making the home feel open rather than cramped,' advises the designer. A great hotel room allows you to carry out more activities than just sleep, in a limited space.
Especially in a small home, think of incorporating multiple functions such as both lounging and reading areas in your sitting room, enough dining room space that it can also double up as a small home office with power points at hand if needed, and a spa-like bathroom that you can also use for relaxation.
Recreate the look of this hotel-like home with these buys
Price: $1,339.99
This sofa will be super comfy to lounge on, the boucle texture will add depth to your design, and the white will make a great base for further styling with throw pillows and blankets.
Price: $3,325
This investment piece will be with you in the long run. The velvet fabric will be a great addition to your texture layering scheme, while the rust color will be a subtle accent in a neutral palette.
For style leaders and design lovers.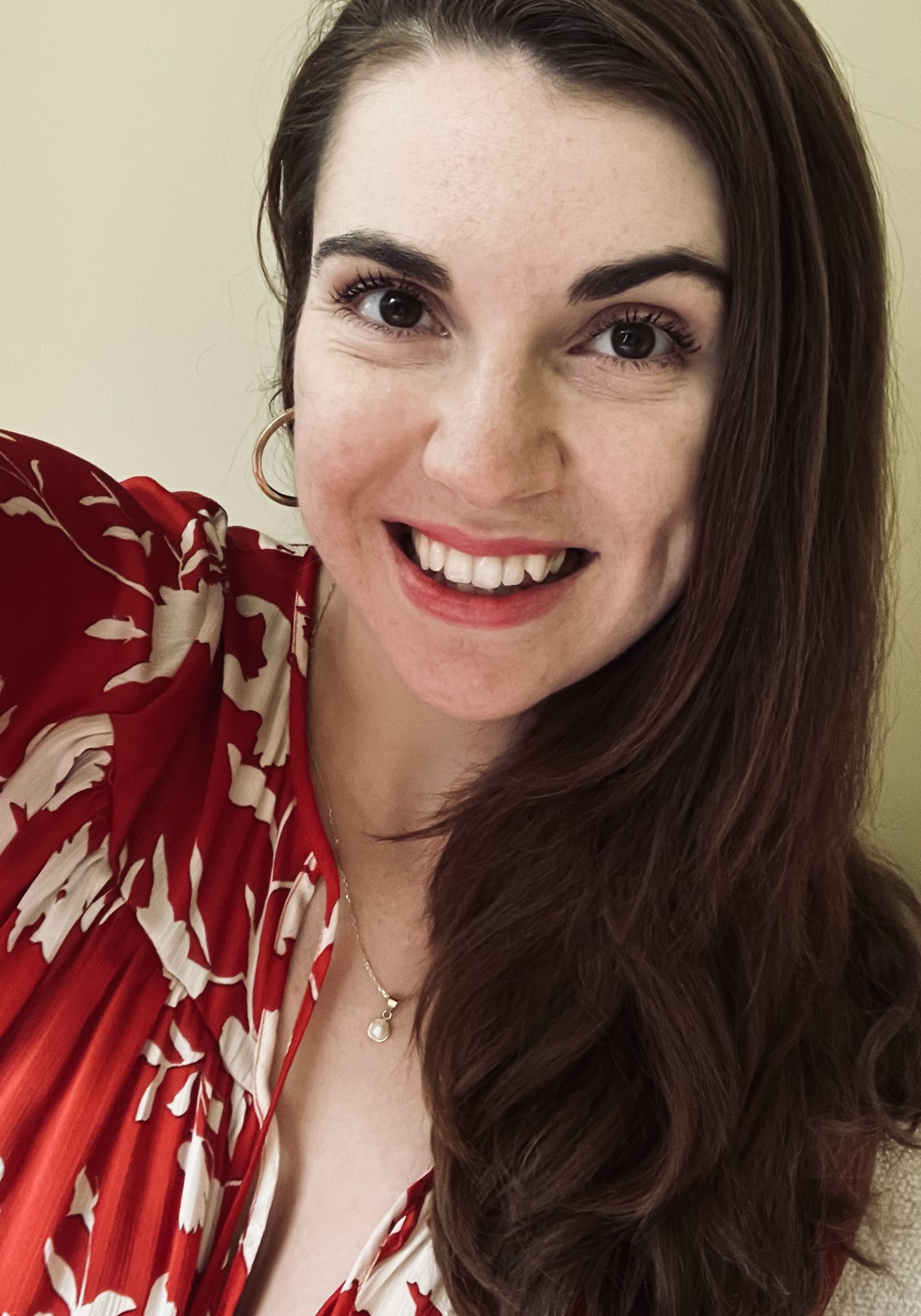 Raluca is Digital News Writer for Livingetc.com and passionate about all things interior and living beautifully. Coming from a background writing and styling shoots for fashion magazines such as Marie Claire Raluca's love for design started at a very young age when her family's favourite weekend activity was moving the furniture around the house 'for fun'. Always happiest in creative environments in her spare time she loves designing mindful spaces and doing colour consultations. She finds the best inspiration in art, nature, and the way we live, and thinks that a home should serve our mental and emotional wellbeing as well as our lifestyle.