Best outdoor projector screens: upgrade your movie night, no bedsheets allowed
Want to create your own backyard cinema? The best outdoor projector screens are the key to amazing movie nights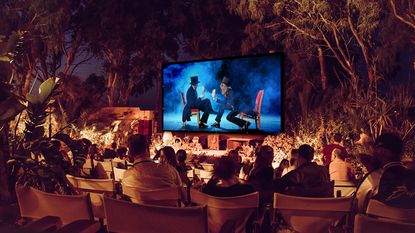 (Image credit: NIERBO)
The Livingetc Newsletter
For style leaders and design lovers.
Thank you for signing up to LivingEtc. You will receive a verification email shortly.
There was a problem. Please refresh the page and try again.
Quick menu
You've got your movies, your projector, and your cozy outdoor seating area. You're set for the ultimate backyard movie night, but there's one thing missing - the best outdoor projector screen. Often the last thing people think about, a good screen can mean the difference between a brilliant experience and one where you're struggling to see the action.
It's tempting to go the white bed sheet route, but as we explain in this article, it's almost always better to get a good-quality screen that can ensure you and your family can enjoy movie nights outdoors for years to come.
Keep reading to see which we chose, from affordable options and portable models to extra-large and motorized screens, and if you're still shopping around for the best outdoor projector, you can head over to our sister guide.
Best outdoor projector screens: quick picks
The best outdoor projector screens in 2023
When planning a backyard movie night, you shouldn't forget to invest in a good outdoor projector screen to enhance your viewing experience. Check out our selection of affordable, portable, and motorized options below to find the best choice for you and your family.
Best outdoor retractable projector screen
1. Elite Screens Yardmaster Tension Motorized Projector Screen
Specifications
Max size: 100"
Type: Motorized
Freestanding?: No
Weight: 42.8lbs
Reasons to buy
+
100" 16:9 screen
+
Motorized
+
Dual material for front and back projection
Reasons to avoid
-
Needs to be wall mounted
-
No ambient light rejection
-
Heavy
Retractable outdoor projector screens make it possible to create a permanent viewing area that you can revisit again and again. This motorized model from Elite Screens is a great choice. The screen has dual sides to make projection on either side possible, and it can support resolutions up to 4K.
Because it is made to withstand harsh weather conditions, you can leave the Yardmaster outdoors all the time, eliminating the fiddly setup every time you want to settle down for a backyard movie night.
Best outdoor projector screen with stand
2. Kodak 100" Adjustable Projector Screen
Specifications
Max size: 100"
Type: Manual
Freestanding?: Yes
Weight: 19.4lbs
Reasons to buy
+
100" 16:9 screen
+
Carry case and tripod included
+
Ambient light rejecting
+
Lightweight
If you can't or don't want a projector screen taking up permanent residence in your backyard, there are plenty of options that come with a built-in stand that can be erected whenever needed. This 100" screen from Kodak will do the job nicely, with a carry case and tripod included for easy set-up.
The screen is matte for better anti-reflection while watching (good for daytime), and it's lightweight enough to carry around to different locations with a waterproof carry case. It is also capable of supporting 4K, 8K, and even 3D content, as well as anything else you want to see in glorious 100".
Best inflatable projector screen
3. Kodak Giant Inflatable Projector Screen
Specifications
Max size: 204"
Type: Manual
Freestanding?: Yes
Weight: 24lbs
Reasons to buy
+
204" 16:9 screen
+
Pump, repair patches, stakes, rope, and carry case included
Reasons to avoid
-
No ambient light rejection
Do you have an outdoor pool that would be the perfect setting for viewing parties? Whether it's a kid's birthday or you just want to float around while watching your favorite movie on those hot summer evenings, you will need an inflatable projector screen for the best experience.
This inflatable model from Kodak will suit viewing either in or out of the pool, as it can shrink down to be stored and blown up when needed. A pump and carry case are included, and the screen itself can be detached from the inflatable frame. Kodak even throws in repair patches in case of damage.
Largest outdoor projector screen
4. NIERBO 300" Outdoor Projector Screen
Specifications
Max size: 300"
Type: Canvas material
Freestanding?: No
Weight: 13.2lbs
Reasons to buy
+
Washable, iron-safe, and foldable
+
Bag included
+
300" 16:9 screen
+
Lightweight
Reasons to avoid
-
Takes work to get crease-free screen
-
Frame not included
It may be a little fiddly to set up, but the NIERBO projector screen is the largest we found, stretching up to 300" for super-sized viewing at home. Most standard screens are around 100" (see the other entries in this guide) but, as the best projectors are often capable of going much larger, you may want something bigger.
The biggest issue with the screen is that there is no mount included, so you will need to fashion a DIY solution to avoid creasing. Plenty of users reported either attaching it to a PVC frame or mounting it to the side of the house or outbuilding. Which is best will depend on your home setup.
Best portable outdoor movie projector screen
5. Elite Screens Pop-up Cinema
Specifications
Max size: 92"
Type: Spring frame
Freestanding?: Yes
Weight: 6.9lbs
Reasons to buy
+
Carry case, ground stakes, net base, and support rods included
+
Super lightweight
Elite Screens Pop-up Cinema could be absolutely perfect for those who want to take their entertainment on vacation or on their next camping trip and don't want to mess around with ropes and tripods when they get there. The screen is extremely lightweight and self-standing once unpacked.
The pop-up cinema is slightly smaller than other projector screens, but not by very much. In any case, the benefits are likely to outweigh the slight sacrifice, as the spring frame adds tons of convenience when you're in a hurry to entertain the family. It also allows for a lot more spontaneity, as you can get an outdoor cinema set up in minutes.
Choosing the best outdoor projector screen
Do I need an outdoor projector screen?
A common question when setting up an outdoor cinema area is whether an outdoor projector screen is actually necessary. If you have a large white wall in a convenient place or a bed sheet, is it worth the investment?
We would say yes, as both of the DIY examples above have serious downsides. A bed sheet will never be as tight or crease-free as a dedicated screen like the ones in this guide, and they're also much more prone to getting dirty - both of which negatively impact your experience. Similarly, a white wall will have blemishes and imperfections that will show through.
What is the best outdoor projector screen material?
If you're set on creating your own outdoor cinema screen, then there are some materials that are better than others. If you have a very flat and even wall outside, then you can paint this pure white. If you want to get fancy, try painting a darker border around where you want your projection to be.
Otherwise, blackout cloth is your best option. Color options include white, light grey, and black, with each achieving a slightly different effect. Blackout cloth is more durable than many other options, and it absorbs ambient light rather than reflecting it.
About this guide
At Livingetc, we believe in transparency and reliability when it comes to product reviews. We have a wide team of impartial and professional testers on hand to rigorously evaluate products in order to provide our readers with reliable and trustworthy recommendations, and our goal is to provide buying guides, reviews, and shopping edits that help to improve our readers' lives in some way.
These products range from high-end luxury goods to more affordable items that can still provide a touch of decoration and boost the sense of fun in your home. We ask our editors, writers, and freelancers to pay attention to the details of these picks, ensuring there are valuable insights that buyers can rely on beyond the product description.
The best outdoor projector screens on this list were curated by our experts based on hands-on testing in their own homes, as well as consumer feedback and online reviews. We will update the guide regularly to reflect new releases and fresh recommendations, and will always be trying new products to find the very best.
For style leaders and design lovers.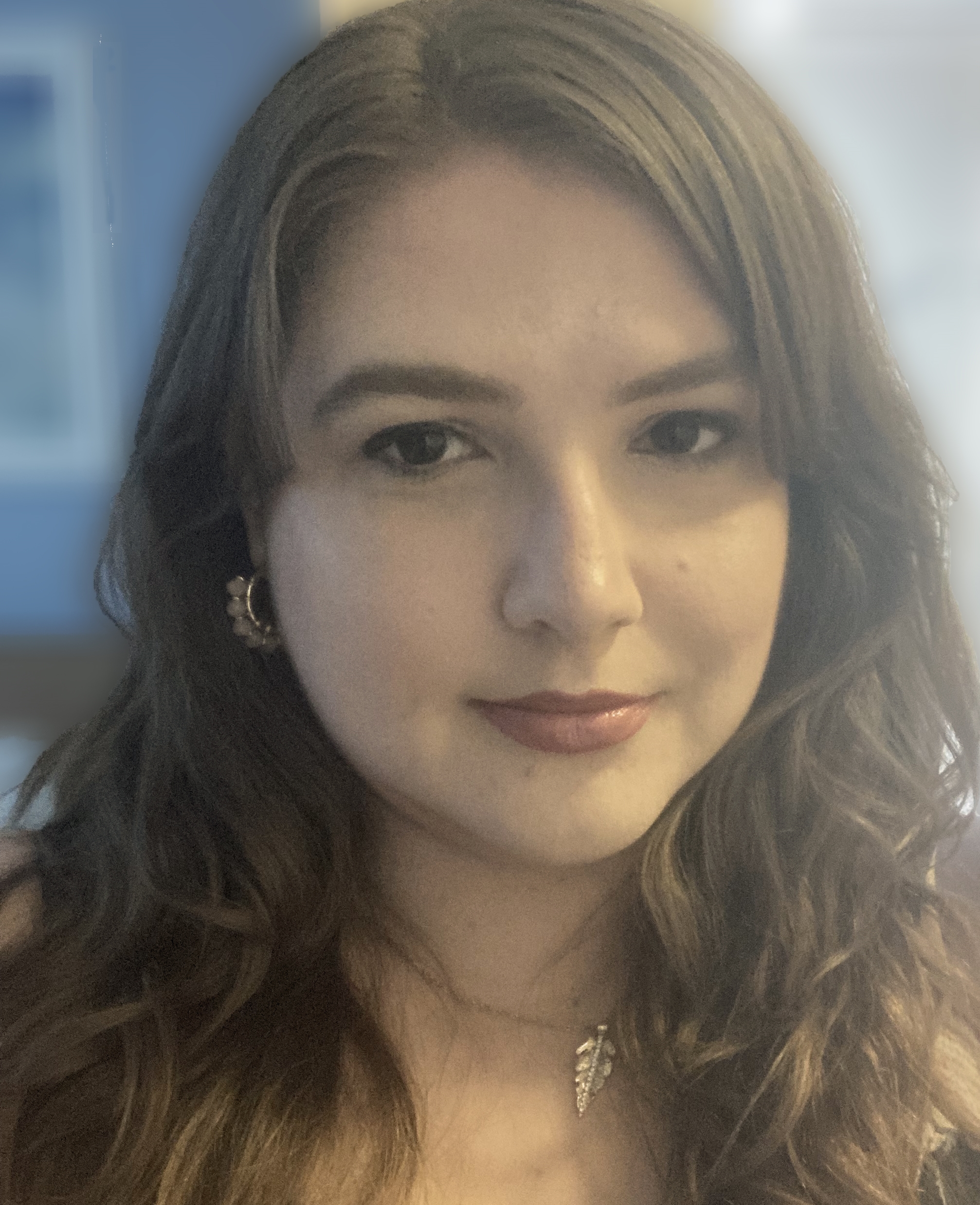 Smart Homes Ecommerce Editor
Caroline is the smart home ecommerce editor for Livingetc, covering everything tech for the home, from smart speakers to air purifiers and everything in between. She is passionate about the role that technology and smart devices can play in daily life, enhancing the home without sacrificing personal style and carefully chosen interiors. In her spare time, she can be found tinkering with bulbs, soundbars, and video doorbells in an effort to automate every part of her small home. Previously, she lent her expertise to the likes of Expert Reviews, IT Pro, Coach, The Week, and more.