How bright should your outdoor projector be? This key advice will elevate your next movie night
How bright does your projector need to be? Whether you're going for a cozy movie night or a summer blowout, we have the answer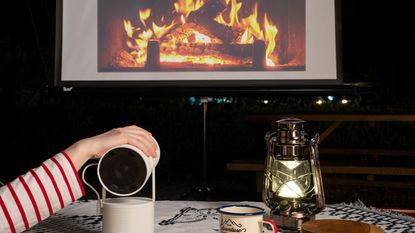 (Image credit: Samsung)
The Livingetc Newsletter
For style leaders and design lovers.
Thank you for signing up to LivingEtc. You will receive a verification email shortly.
There was a problem. Please refresh the page and try again.
No one wants to buy an expensive outdoor projector just to find that the image produced is muddy, dark, and basically untenable. That's why those looking to create a great backyard movie night need to pay attention to the brightness rating of their chosen product, meaning the amount of ANSI lumens it can achieve.
The best outdoor projectors will produce clear images that look as good as they do indoors, depending on things like ambient light, positioning, and at what time of day you're watching. Brightness is one of the biggest indicators of whether you will have a good experience with your projector or a bad one.
What are lumens?
Lumens are measurements of light, but somewhat confusingly, ANSI lumens - with which the brightness of projectors is calculated - mean something slightly different. Note that an ANSI lumen is the equivalent of 2.4 regular LED lumens.
In this article, we will explain the different variables related to brightness and the overall viewing experience and tell you how to get the most out of even a 1-200 ANSI lumen projector.
What time of day will you be watching?
Brightness is directly tied to how visible your content will be at different times of the day. Because outdoor projectors are designed to be used outside and indoors, requirements are very different compared to standard TVs or even some home cinema projectors. This matters even more if you plan to watch in daylight.
If this applies to you, carefully consider the conditions you might come up against. Is your planned viewing area in a shady spot under an outdoor shelter, or is it in direct sunlight? Do you live somewhere that is typically overcast, or is the sun a permanent part of the weather forecast?
Higher brightness is what you'll need, but if you're looking forward to watching the big game on a scorching Sunday afternoon, go as high as possible for good results. We would recommend an absolute minimum of 500 lumens, though you'll really be better with 2-3,000.
If you're planning a nighttime or evening get-together, on the other hand, you can ensure it's the best it can be with our backyard movie night ideas.
Movies, sport, or something else?
The brightness needed for your outdoor projector also depends on the content you will be watching. While bright scenes will look okay when viewed at night with even 100 lumens (see our review of the Nebula Capsule II for an example), darker images need a higher quality output to be legible. Alongside brightness concerns, you will also need to look at elements like contrast and response time for gaming.
With all of this in mind, you can assume that watching things like soccer or tennis will require fewer lumens than movies with many night scenes. So, if you're a movie buff that wants the full cinematic experience, you will need to aim higher.
Do you have a good outdoor projector screen?
The screen you will be projecting on is something of an afterthought for many people, but it shouldn't be. The best outdoor projector screen is key to having a great overall experience, and a white bedsheet sadly won't cut it. As we explain in our guide, the best materials will reflect or absorb ambient lighting, making it easier to see what's going on without sitting in total darkness.
These screens vary in price and quality but can be bought relatively cheaply from retailers like Amazon. The best material for a DIY effort is blackout cloth, but be aware that you may also need to purchase or build a frame, whether it's mounted or freestanding.
What is your budget?
Sadly budget always comes into it somewhere, and the truth is that the more you spend, the more lumens your projector will offer. Of course, this isn't always the case, and there is a middle-ground where you can find yourself a great outdoor projector without spending your life savings.
Spending less than $150 will get you around 50 ANSI Lumens, which will only be good for pitch-black conditions. One step up from this under $300, you probably won't find anything better than 200 ANSI Lumens, which would be adequate for occasional use.
At the top end of the market, (more than $1,000), the XGIMI Horizon Pro, Nebula Cosmos Laser 4K, and ViewSonic X11-4K all offer more than 2,000 ANSI Lumens, which is more in line with home cinema projectors in a similar price bracket.
What if you already have a projector with low brightness?
Using an outdoor projector with a brightness under 500 ANSI lumens isn't a disaster, but you will need to finesse your environment in order to make the most of what you have. Make sure that the space you're in is as dark as possible, whether that means turning out the lights or waiting for nightfall.
We would also recommend investing in a good projector screen if you haven't already, and the best outdoor speakers will enhance the experience in other ways.
For style leaders and design lovers.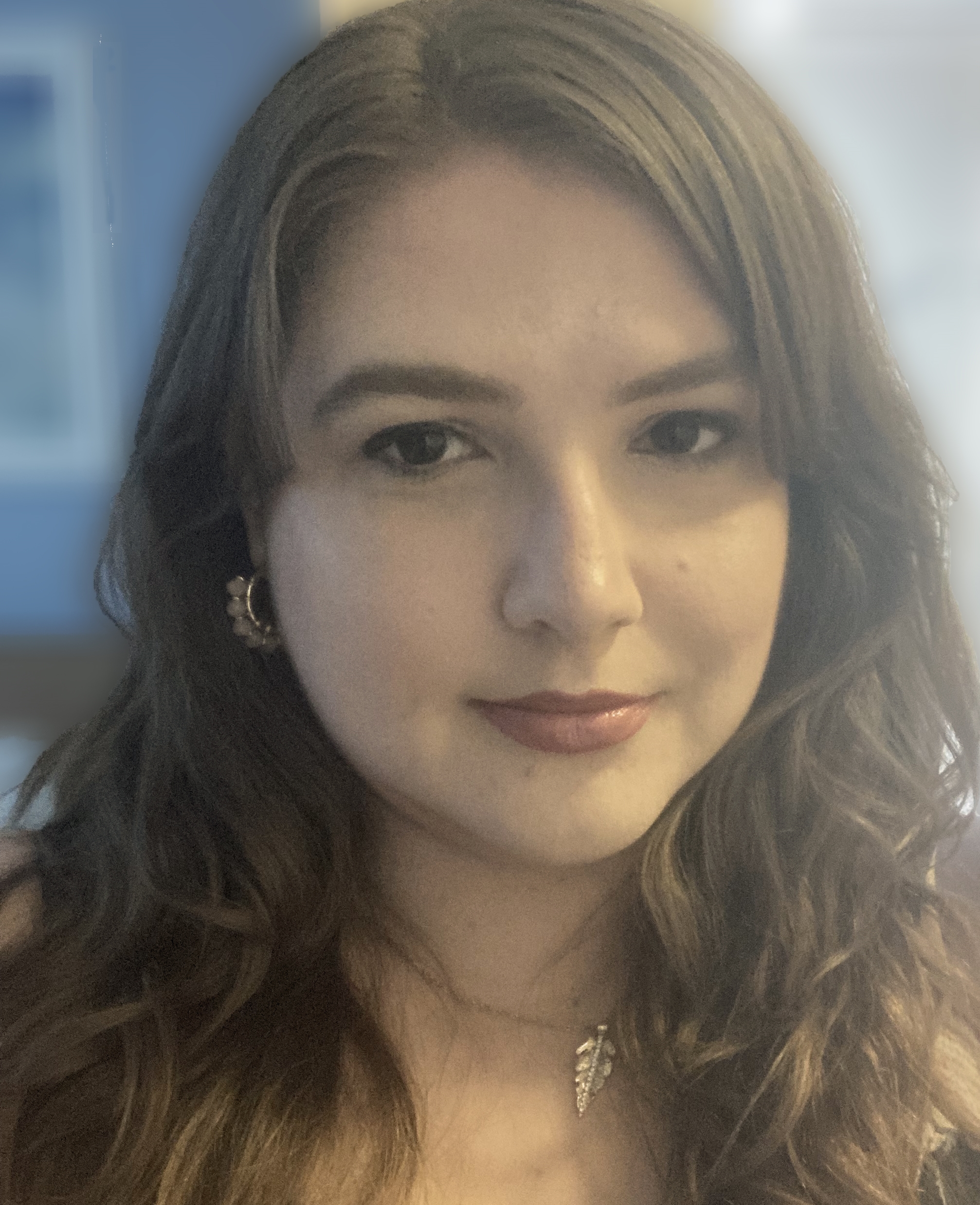 Smart Homes Ecommerce Editor
Caroline is the smart home ecommerce editor for Livingetc, covering everything tech for the home, from smart speakers to air purifiers and everything in between. She is passionate about the role that technology and smart devices can play in daily life, enhancing the home without sacrificing personal style and carefully chosen interiors. In her spare time, she can be found tinkering with bulbs, soundbars, and video doorbells in an effort to automate every part of her small home. Previously, she lent her expertise to the likes of Expert Reviews, IT Pro, Coach, The Week, and more.