The best home fragrance: 10 buys for scenting your rooms
Add a sense of luxury to your home with these best home fragrance buys. From reed diffusers to candles, peruse the picks that we're loving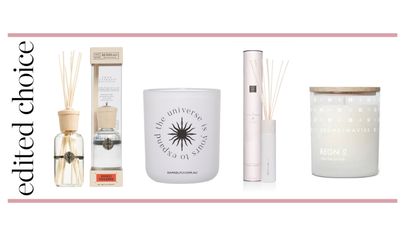 (Image credit: Future)
The Livingetc Newsletter
For style leaders and design lovers.
Thank you for signing up to LivingEtc. You will receive a verification email shortly.
There was a problem. Please refresh the page and try again.
If you are searching for the best home fragrances to scent your home in style this year, then you've landed in just the right place. Peruse our top picks that have been tried, tested, and loved by the Livingetc team, from the best candles to lovely reed diffusers.
Below, you'll find everything from fresh home fragrances to spicy options and even fruity and sweet aromas, so that no matter your scent preference you can buy rest assured you're getting your money's worth. NOt only do these home fragrances smell great, but they all look the part too, so you'll definitely want to display them for guests to see inside your home.
Browse our top picks below in our edit of home fragrance buys, with reed diffuser and candle picks from the likes of Nette, Archipelago Botanicals, Skandinavisk — plus more.
---
The best home fragrance buys
1. Skandinavisk's Regn Scented Candle
The best home fragrance
Specifications
Type: Candle
Scent: Fresh
Size: 7.1oz
Life: 45hrs
The perfect all-rounded home fragrance, Skandinavisk's Regn fragrance is as fresh as they come, hence why we've rated it our top pick. We tested this candle for a number of weeks inside our living room and found that we soon became obsessed with its scent. You can enjoy this home fragrance at any time of the year, whether the weather is warm or cold outside.
The scent
The ideal fragrance for anyone who doesn't like overpowering scents, Regn is fragranced with fresh notes of wet grass, balanced with floral notes of misted peonies, and green notes of damp earth. It'll be sure to bring the outside in and most of all: ensure your home smells fresh and inviting, all year long.
The packaging
As with all Skandinavisk candles, Regn is poured inside a recyclable glass vessel that comes with a sustainable beechwood lid to prevent dusting and to act as a protective plate. The box the candle arrived inside is completely recyclable and only natural color dyes are used for decoration.
Good to know
We think this candle works best in a living room, to add a burst of fresh air to a well-used space that otherwise might need it. It manages to reach each corner of the room, and it's never too strong. It burned completely clean with our only complaint being that it doesn't come in a larger size. It's made using rapeseed wax with a cotton wick.
2. Soak Sunday's Cleo's Paradise Honey & Oat Scented Candle
The best home fragrance for spring
Specifications
Type: Candle
Scent: Vanilla
Size: 8.1oz
Life: 35hrs
We're obsessed with this Soak Sunday fragrance due to its warming yet sweet scent. It's a generous combination of vanilla and honey — irresistible is just one word that came to mind whilst testing. We preferred lighting this candle in our bedroom for a cozy vibe before bed.
The scent
Scented to soothe, comfort, and warm, this candle is fragranced using vanilla, gently roasted oats plus irresistible spring flower honey, and honeycomb. An intricate blend that will be sure to wow — and warm. The vanilla fragrance sits on the back burner and is never overpowering, which we love. Most of all: the spring flower honey really shines to create a subtly expensive-smelling fragrance.
The packaging
The candle, jar, and box are all recyclable. The jar is made of thick glass with light decoration — a quote that reads "Sink into your soul & emerge eternally glowing". With not one but two wicks, this candle burned with minimal soot left behind for us.
Good to know
We loved burning this candle in our bedroom, and in our living room whilst testing it. It burns impressively evenly, though we did have to trim and move the wicks every now and then as they are distributed close together so can touch if too long. Moreover, we think it's great for lighting pretty much year-round. We've contacted Sunday Soak to determine the wax and what the wick of this candle is made from and will update this guide once we've received a response.
3. Rituals' The Ritual of Sakura Fragrance Sticks
This oriental home fragrance
Specifications
Type : Reed Diffuser
Scent: Oriental
Size: 7.7fl oz
Life: 4 - 5 Months
Choose Rituals' Sakura reed diffuser as it will be a powerful yet sweet and creamy addition to your home. It might be small in size, but rest assured it makes up for it in fragrance power.
The scent
Rituals' Sakura reed diffuser is understated and eccentric, with sweet and creamy notes. This scent is made using a blend of rice milk and cherry blossom — it's creamy at first whiff, but with a sweet after smell.
The packaging
This fragrance lives inside the new-look Rituals reed diffuser vessel, which is white, ribbed, and constructed of recyclable glass. With it comes a number of reeds so that you can tailor this fragrance's vibrancy to suit your room size. That being said, it can easily scent a large room.
Good to know
We say to place this diffuser in the middle of a living room, or in an entryway to flood your rooms subtly with scent. They say that Rituals' reed diffusers are made so that you needn't spin the reeds, and although it's fragranced, we do recommend flipping them before guests are coming over — or whenever want a boost. Once this reed diffuser becomes empty, you can buy a large refill bottle to top it up whenever is needed.
4. Damselfly's Grace Universe Candle
The best sweet home fragrance
Specifications
Type: Candle
Scent: Sweet
Size: 10.5oz
Life: 60hrs
The Damselfly Grace Universe Candle will impress you even before you've managed to get it out of the box and light it. This candle can scent a room without even being lit, and the fragrance it emits is a balance of sweet and warm, and most of all: dreamy. We're currently enjoying it in our living room.
The scent
A welcoming combination of vanilla bean, anjou pear, white musk, and sweet citrus florals, it's anything but too sweet. This is all thanks to the fact its sweetness is balanced well with warm notes from the vanilla beans and the coconut wax. Another fragrance that we think is a great all-rounder that you could gift without any worries, it even burns completely clean and nice and slow, plus the two wicks manage to stay apart from each other.
The packaging
This candle is hand-poured in Australia, inside a matt glass vessel. This vessel can easily be repurposed afterward, and it's decorative on both sides with one side reading "The universe is yours to expand" and the other "Eyes open, mind open, heart open". This candle arrives inside fully recyclable packaging, plus it's vegan-friendly.
Good to know
Made using non-toxic coconut and soy-based wax, this candle is perfect for use essentially anywhere at home. With two lead-free cotton wicks sitting in the wax, this candle doesn't just smell great but it burns to be essentially soot-free.

5. ESPA's Restorative Candle
The best aromatherapy home fragrance
Specifications
Type: Candle
Scent: Citrus/Floral
Size: 7.05oz
Life: 40hrs
ESPA's Restorative Candle is one of the best aromatherapy home fragrances you can buy — in other words, it's super relaxing and it will help you unwind after a long day. With calming scent notes, it's even hand-poured and it's made using essential oils.
The scent
This candle gives off a comforting yet relaxing aroma, thanks to lavender, which is blended nicely with sweet oranges to make it slightly herbal. On top of that, there's rose geranium and palmarosa for good balance. It's undeniably citrusy, a little floral, and also sweet, so it's definitely a candle you'll want to burn from early spring to late summer.
The packaging
Housed inside an elegant white glass vessel and adorned with a metal lid to keep dust at bay, this ESPA candle both looks and plays the part. We say to use its lid as a protective plate when lighting, to protect your surfaces, while these candles come inside a lovely box, ready to gift.
Good to know
This candle can be a tad overpowering if placed inside a smaller room. That being said, it does fit in perfectly, scent-wise, inside a bathroom. It definitely has an odor-repelling power, and it's nice and fragrant to mask the smells of cleaning products. It's also made of 100% natural wax and it's suitable for vegetarians, as well as FSC-approved and vegetarian-friendly.
6. Archipelago Botanicals' Mango Tangerine Fragrance Diffuser
The best fruity home fragrance
Specifications
Type: Reed Diffuser
Scent: Fruity
Size: 7.85oz
Life: Several Months
Tried, tested, and loved by our Sleep Editor, this fruity home fragrance offers a burst of mango whenever you need it. We say it works best in a bedroom, although equally enough it would be great for use in an entryway, to greet guests with a fruity blast.
The scent
Fruity fragrances might not be for everyone, but this mango option will be suitable for most people out there. This mostly mango fragrance is well-balanced with mandarin, tangerine, and peach. It's a nice balance of fruity and refreshing, and it's never subtle.
The packaging
The fragrance sits inside a lovely-looking glass bottle, with a wooden collar and reeds to complement. It definitely offers a luxury look, wherever it is placed in your home, and you'll want to put it on display that's for sure.
Good to know
Undeniably great for use in spring and summer, this uplifting diffuser is approved by the Livingetc team. Refills of this diffuser are available so that you can repurchase it for a cheaper price, and without adding more waste to landfill sites.
7. Nomad Noé's Hero in Niani Candle
The best vanilla home fragrance
Specifications
Type : Candle
Scent: Vanilla
Size: 7.76oz
Life : 55hrs
This creamy candle from Nomad Noé smells as good as it looks — it's fresh yet warm and also inviting, and it has a long burn time of 55 hours.
The scent
The reason we suggest lighting this candle in an entryway is due to its fresh yet warm aroma. It's inviting and awakening, thanks to its creamy vanilla and toasted tonka bean notes. It's also nice and sweet, without being too overpowering — which can be hard to find.
The packaging
Housed inside a beautiful porcelain vessel, with a mint green lid, this candle will make a statement no matter where you choose to place it. It also arrives in a decorative mint green box, making it a lovely gift for a birthday, baby shower, or even for Christmas.
Good to know
This candle is hand-poured in the US, surrounding a 100% cotton wick. Its fragrance, however, was crafted in Grasse, France. It's both vegan and cruelty-free, while it has a very impressive burning time of 55 hours. Oh, and it's made using a blend of vegetable waxes.
8. Noble Isle's Whisky & Water Candle
The best strong home fragrance
Specifications
Type: Candle
Size: 7.05oz
Scent: Woody/Spicy
Life : 40hrs
Noble Isle's Whisky & Water candle is impressively powerful and ideal for lighting in fall and winter, ideally in a home office or in a larger room, but be warned that it's strong. This fragrance is a combination of woody and spicy.
The scent
A strong scent that's bound to turn some heads (and a few noses) this unique blend from Noble Isle is warm, masculine, and earthy with notes of whisky and water. There are also notes of rose, Davana blossom, jasmine, orange blossom, tonka bean, and amber – for good balance.
The packaging
This UK-made candle comes in a three-wick size, poured into a glass vessel, and beautifully wrapped in a box with a ribbon, making it a lovely gift.
Good to know
It can be quite overpowering so be sure to light it in a large room and crack a window. Avoid this candle if you don't like strong smells as it can scent a room without even being lit.
9. Nette Sunday's Chess Candle
The best smoky home fragrance
Specifications
Type: Candle
Scent: Woody/Smoky
Size: 10oz
Life: 60hrs
A gorgeous candle in looks and scent, this Nette fragrance is simply perfect for conjuring fall vibes at home. We loved lighting it in a bright, airy, and spacious room as its scent is powerful yet wow-worthy. Moreover, it sits in an elegant ceramic vessel that you can easily repurpose around your home once empty. A great option for lighting in your living room or entryway, the sustainability ethos behind this brand is another factor that contributes to our love of this candle, with recycled and organic materials used in creation.
The scent
A mixture of incense smoke and vanilla make up this candle, with added notes of clove leaf oil, patchouli, charcoal accord, and guaiac wood as middle notes. Base notes include cedar leaf, resins, and amber. The ingredients in this candle are 100% traceable and overall it's a woody and smoky fragrance that's nice and warm.
The packaging
Hand-poured inside a stunning ceramic vessel, this candle will complement your interior in more ways than one. We love it in the middle of a table, plus its Nette label easily peels off to reveal a plain ceramic jar that you can use for makeup brushes, kitchen utensils plus much more. Plus, it arrived in a lovely box that's created from 100% recycled shoeboxes, and printed with seaweed ink to ensure sustainability.
Good to know
Definitely a home fragrance for the colder months, this smoky candle is best used inside larger rooms. Made using a blend of coconut and soy wax, this candle offered a soot-free burn thanks to its two GOTS-certified organic cotton wicks, leaving its gorgeous vessel in tip-top condition for us to reuse. It burned super clean with no tunneling in sight. However, we did have to trim the wicks to prevent them from curling.
10. Skandinavisk's Jul Scented Candle
The best home fragrance for the holidays
Specifications
Type: Candle
Scent: Spicy
Size: 14.1oz
Life: 50hrs
Should it be a festive fragrance that's eco-friendly that you are searching for, you can stop looking right now. This one from Skandinavisk is eco-friendly, cruelty-free, and vegan. It's the perfect burn for those who want their home to boast a festive aroma, whilst being kind to the environment. We love it.
The scent
It smells like a mix of mulled wine and gingerbread, AKA the best two scents that you want to smell during the month of December. It will definitely get you in the spirit, with two wicks for a stronger fragrance. We say to burn it inside a living room to show off its gorgeous vessel — and to flood the fragrance throughout the room you spend the majority of your time inside.
The packaging
What makes this candle eco-friendly is its packaging. It's poured inside a painted glass jar that's made from 30% recyclable materials. Its box and the rest of the paper packaging are all FSC-certified and dyed using natural color dyes. Yes, this candle will leave a lighter footprint on the environment.
Good to know
It's made with Swedish rapeseed oil that's non-GMO, traceable and sustainably farmed. It comes in only one size: 14.1oz, which burns for up to 50 hours in total. It'll see you through the season, that's for sure.
---
Which type of home fragrance should I choose?
Quite a few of the scents on our list come in a range of forms, and we've listed a mix of reed diffusers and candles in our guide. If you can't decide which one is best for you and your home, then let us help.
Candles are less intrusive because you can easily put them out, but you will need to supervise them when they're lit. Be wary of using candles around children and pets, and usually, you can only light these for a couple of hours at a time. You might want to invest in a decent candle tool set so that you can trim your wicks and snuff your candles out safely. If you're environmentally conscious, a candle might not be the worst home fragrance to go for as many vessels can be cleaned and repurposed for storage purposes, or to house plants.
You can buy a candle tool set from Amazon.
Reed diffusers are slightly more low-maintenance than candles, but you'll need to make sure you like the scent, as you'll be smelling it all of the time. Most reed diffusers require the reeds to be flipped every few days, or whenever you'd like a fragrance boost. Again, you'll also want to place a reed diffuser out of the way of pets and children in case of spillages, but also reed diffusers work best when placed in the center of a room. Find a reed diffuser that offers refills if you are trying to be kind on the planet so that you needn't buy the vessel more than once.
How to choose a scent?
Choosing a home fragrance scent is the hard part, and it's a highly individual process: what smells great to one person may smell too strong or too sweet, or even too subtle to another. As a general rule, though, it's a good idea to work out your preferences, and consider how the fragrance will be used before you buy. Here's what to think about:
1. First of all, it would also be smart to think about where this home fragrance will live in your home. Whether that be a bathroom home fragrance to mask odors or a home fragrance for your living room, to ensure this room always smells fresh.
2. Then, consider whether you want something like a reed diffuser, that works all day long with little effort required, or it's a candle that you want to light to aid relaxation and impress guests.
3. Think about the fragrances you usually go for, and factor in the time of year. You won't want to buy a heavy fragrance that's spicy or woody in the summer. And on the other hand, you won't want a fruity or sweet scent if you are buying in fall or winter.
4. Don't forget about what you dislike! If you love rose, look for a rose-based fragrance, it's that simple. If you hate citrus, make sure your home fragrance doesn't contain any, because whatever fragrance note you dislike will be the one you'll end up noticing the most.
The best home fragrance scents to choose by room
Living rooms do better with stronger, more opulent fragrances, whether sweet, floral, or smokey. You might want to go for something with more than one wick depending on your room size.
For your bedroom, opt for something light and if possible, made using essential oils. Lavender, citrus, or fresh scents are a great go-to for this space.
Kitchens are your perfect setting for gourmands (think vanilla or fruits) and herbal scents with notes of citrus and basil.
Bathroom scents need to be powerful, especially if there's a window in this room that's often left open. Go for something fresh or citrusy to avoid connecting scents with this space.
Entryways can take just about anything because they're often aired, and in this space, the fragrance should flood its way into all of your rooms. We wouldn't suggest going too daring in an entryway, however, as it's often the first place your guests see and smell when they come to your home. Be wary of anything heavy as you won't want the fragrance to hit your guests in the face when the door opens.
How we tested these home fragrances
Our home fragrance expert and Deputy Ecommerce Editor, Annie Collyer, tested all of our home fragrances — from candles to reed diffusers — at her home in South London. She has a spacious 2-bed apartment that she shares with her husband-to-be and 2 pets. Usually, Annie will test these home fragrances until they are half used, and sometimes she solicits help from US team members.
For style leaders and design lovers.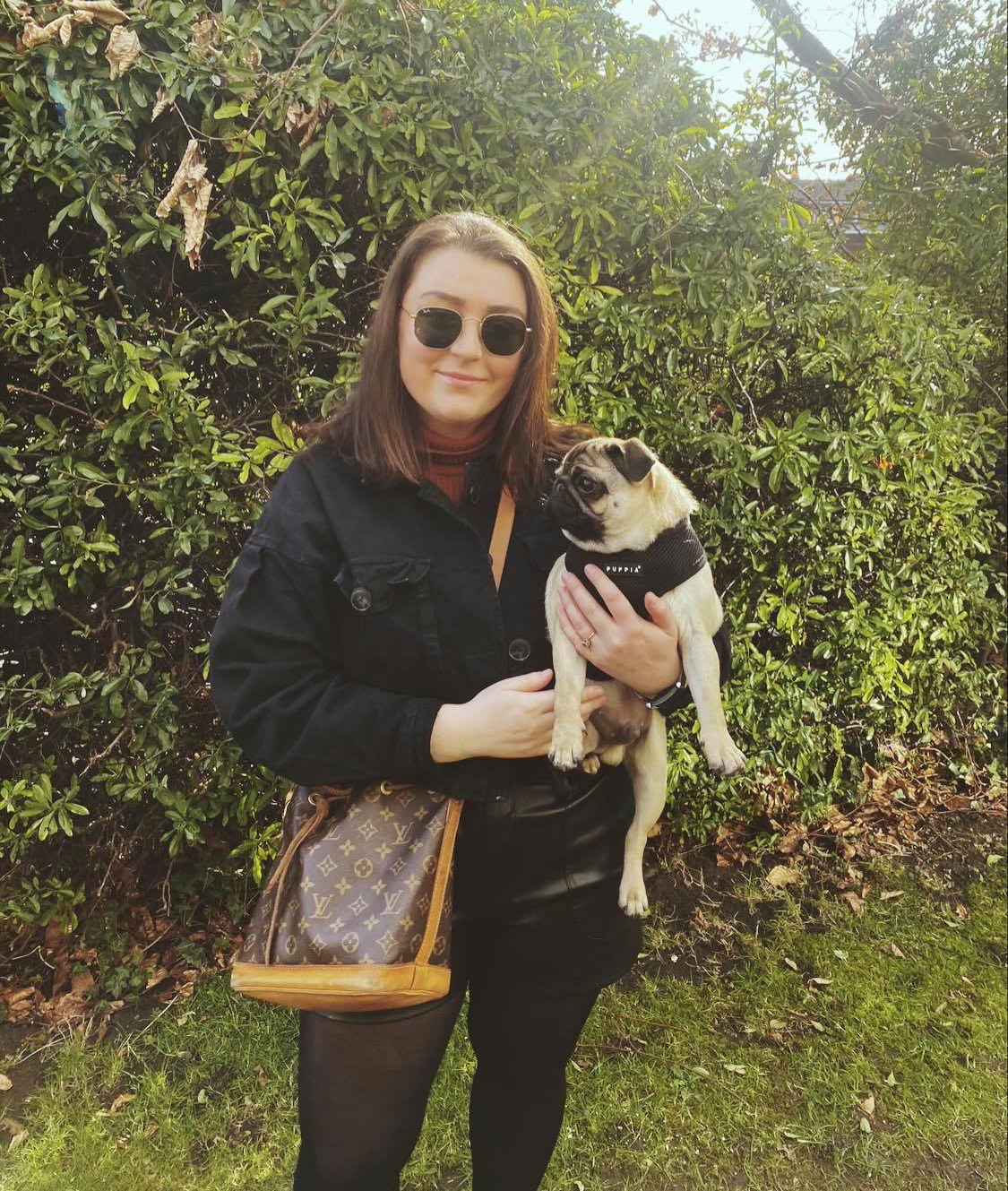 Annie is Livingetc's Deputy Ecommerce Editor, and with a penchant for shopping and four years of ecommerce experience in her cart, she's more than equipped to advise when it comes to exactly the home decor you need to buy for your home. With a particular love of home fragrance, she always ensures her interiors emanate a luxurious scent to match her bijou residence. Annie and her team work to provide you with the best in-class content, whether you are searching for fluffy towels for your bathroom, clever drawer organizers for your kitchen or even a new dinnerware set for when guests come to dine. Whatever the season — or the latest trend — Annie and her team work to cover events for Livingetc, whether that be holidays or sale events, spanning Mother's Day to Black Friday.
Annie's knowledge has been sprawled across several homes websites, including Real Homes, Ideal Home, Homes & Gardens and Gardeningetc. She has also injected her ecommerce skills into the titles of Woman & Home and Country & Townhouse.
Annie lives in South East London in a sizeable two-bed apartment with her husband-to-be and her Pug called Doug. Annie's space, though surprisingly substantial, lacks storage space meaning that she's always on the lookout for things to buy to maximize space at home. She's currently redecorating this space whilst on a budget, and loves discovering a dupe or DIYing something to look triple its price tag. Next on her list of things to do at home are DIY crittal-style doors leading from her living room to her hallway.
You can follow Annie's home Instagram account at @athome.withannie.