This clever "scent-layering" trick is what people with the best-smelling homes do – and it's easy when you know how
For a home that smells as good as it looks, experts recommend this layered approach to choosing fragrances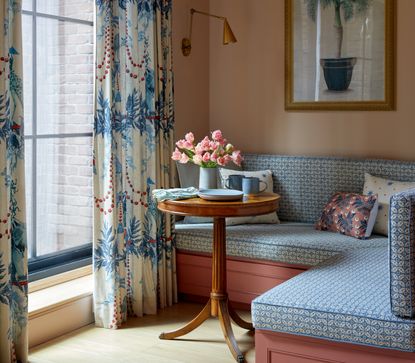 (Image credit: Wovn Home / photographer: Kirsten Francis)
The Livingetc Newsletter
For style leaders and design lovers.
Thank you for signing up to LivingEtc. You will receive a verification email shortly.
There was a problem. Please refresh the page and try again.
This week, I saw the first autumnal candles creep onto the shelves. It's one of the things that gets me most excited about fall - the scents of cinnamon, vanilla, and spice for home fragrances. However, scent is something that we can utilize year round in our homes, especially when used expertly.
That was before I came across scent-scaping or fragrance layering. It is the perfect way to make the best home fragrances you're already investing in work harder, and better together.
This technique relies on quality products, while carefully selecting and pairing them to create beautifully simple and unique combinations that subtly fragrance every inch of your home.
So how does it work? We asked the experts how to harness scent to anchor your space and make it smell just as gorgeous as it looks.
What is fragrance layering?
Fragrance layering, otherwise known as "scent-scaping", isn't particularly new, however, it has recently found a new lease of life in the interior space. It has been picked up as a wellness trend, notably to help you switch off by creating specific environments with their own scent profile. It's an idea that's becoming an established part of many people's homes simply for the way it makes our homes smell better.
'Scent-scaping is a wonderful way to harness the power of fragrance, enabling you to become more creative with the way we intertwine and enhance scents within the home,' says Natasha Garbawi, founder of home fragrance brand SUN.DAY of London.
Fragrance layering involves utilizing different methods to create a unique aroma with extra depth, creating a journey throughout your home with different scents. It means that you can easily delineate a space due to its smell. Quickly you are able to associate smells and rooms, a helpful tool when working from home. 'Creating new realms of scent around your home can help to define spaces and time thus setting the right mood for when you need to work, relax, or sleep,' says Natasha.
This technique is perfect for the summer months when we favor a more subtle fragrance and with all the amazing products available, it can easily fit into your spaces, whether they're on shelving or as coffee table decor.
Why is it important?
'To me, the home is not complete without a beautiful fragrance,' says Elad Yifrach, founder and creative director of the interiors brand L'OBJET. 'A perfume is our strongest memory, it harnesses the power to transport us to a place in time, captivating our senses to elevate our moods. My fragrances are all inspired by my travels. Whether you want to escape to the Sandal Bedesten of Istanbul, where the air is filled with the ancient and spicy aromas of cardamom, coriander, black pepper, nutmeg, saffron, cedar, and leather, or to the library of a St. Petersburg mansion, where the scent of lemon zest, coriander seeds, beeswax absolute and milk blends with the rich and warm notes of patchouli, amber, and Russian leather, you can find your perfect fragrance for it,' he explains.
Fragrance is personal and can be a reflection of your personality and style, this can be extended to your home. Fragrance layering allows for this personalization and extends the staying power of the scent to ensure maximum impact.
How should I use fragrance layering in my home?
The most important step in starting fragrance layering is to understand that it is a process of trial and error. It has long been known that scent has a very real impact on our wellbeing, aroma therapy has taught us that much. In this, we are all individuals. Take your time to learn your favorite scents as you embark on this fragrance journey.
'Certain natural fragrances are proven to trigger a whole host of emotions and boost general well-being,' says home fragrance expert Natasha. 'I always recommend choosing a scent that harmonizes well together to create a space with intention.'
Firstly think about the mood you are trying to create. 'Invigorating, zesty scents such as citrus and ginger will energize the mind. For those areas that you tend to relax in, then lavender, rosemary, and vanilla are excellent choices,' advises Natasha.
Perhaps in your home office or kitchen, a light citrus scent would be most appropriate, but the living room and bedroom are best suited to a calming lavender.
To create an amazing-smelling bathroom think of refreshing scents such as eucalyptus. To effectively layer fragrances locate a base, something like vanilla that is slightly richer, and combine it with an additional scent that is lighter. I personally love to utilize reed diffusers for my base scent and a candle for a little extra sparkle. This method ensures a constant scent with a little extra oomph.
Layering different fragrance methods, such as incense, oils, diffusers, and candles, helps to enhance the smell. This will add a layer of depth to a simple candle and maintain the scent long after the flame has gone out.
What to buy for a beautifully scented home
For style leaders and design lovers.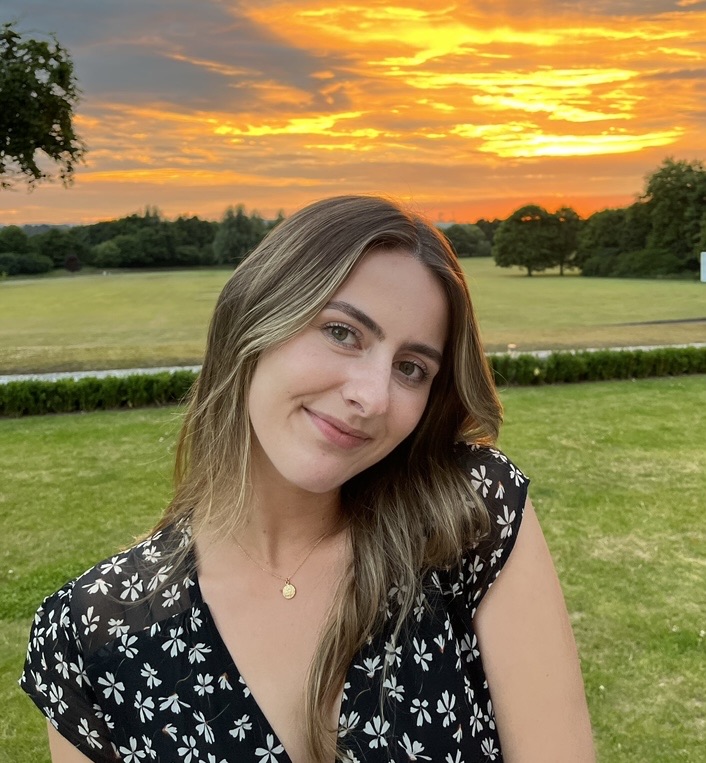 Amy recently completed an MA in Magazine Journalism at City, University of London, with experience writing for Women's lifestyle publications across arts, culture, and beauty. She has a particular love for the minimalist aesthetic mixed with mid-century furniture, especially combining unique vintage finds with more modern pieces. Her previous work in luxury jewellery has given her a keen eye for beautiful things and clever design, that plays into her love of interiors. As a result, Amy will often be heard justifying homeware purchases as 'an investment', wise words to live by.