4 things that people with amazing-smelling bathrooms always do
A scented candle isn't the only way you can make your bathroom's fragrance more pleasing - here's what people with WCs that smell great do to keep them that way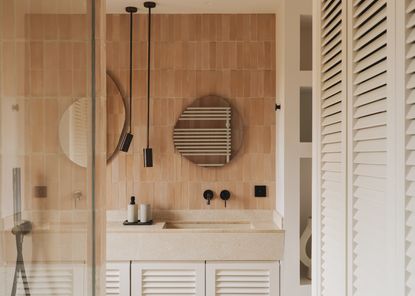 (Image credit: Bloomint Design)
The Livingetc Newsletter
For style leaders and design lovers.
Thank you for signing up to LivingEtc. You will receive a verification email shortly.
There was a problem. Please refresh the page and try again.
We all want a bathroom that doesn't smell like a bathroom. Occasionally you might go into a friend's guest bathroom and be greeted by a really simple but beautiful aroma - only to leave and think how on earth have they achieved such a thing.
Making a WC smell amazing is a challenge, for obvious reasons, but now those people with gorgeous-smelling spaces have revealed their secrets. Surprisingly, there is no dark magic at play, they are all things you can do at home!
We've learned their top tips on how to have a bathroom smell you are finally proud of. It's time to tackle your bathroom's scent and join the great-smelling WC club.
1. Deep clean and regular maintenance
Deep cleaning is the most important step in creating an inviting bathroom. Whilst you might be offended that we would suggest such a simple task, there are specific areas that often go neglected that contribute to the classic bathroom stale smell.
'The foundation of a fresh bathroom is deep cleaning,' says expert cleaner Mufetta Kruega. 'Before adding pleasant scents, ensure your bathroom is spotlessly clean. Regularly scrub and disinfect surfaces, mop the floors, clean the toilet, and replace used towels and mats,' she says.
Little things like bath mats don't get changed as much as they should. Pay extra attention to hard-to-reach areas, behind the toilet, grout lines, and shower heads. It is important to maintain a regular cleaning schedule to ensure no nasty smells are lingering in your bathroom. Regular maintenance of linens, as well as drains, is essential to reduce their potency.
'Keep drains clear and odor-free by periodically flushing them with a mixture of baking soda, vinegar, and hot water. This helps prevent unpleasant smells from emanating through your pipes,' advises Mufetta. Drains are an area of the bathroom that gets minimal attention when it comes to cleaning but they could be the biggest polluter of your space.
When cleaning be sure to use mild products, avoid strong-smelling cleaning products that can leave behind a nasty aroma that will be sure to remind you of your location.
2. Ventilation
Proper air circulation is an important consideration around your home, and the bathroom should be no different.
'Ensure your bathroom is well-ventilated to prevent stagnant air and lingering odors.,' says professional cleaner Nick Haden. 'Open windows, use exhaust fans, or install air purifiers to improve air circulation.'
Fresh air is the best way to transform your bathroom without making it artificially smell artificial. Although we are all desperate to have a nice smelling bathroom masking the smells with strong scents can make it worse. Fresh air and naturally-scented products are best for ensuring your guests have a refreshing experience.
3. Odor absorbers
Another great trick for keeping your bathroom smelling tip-top is odor absorbers. These are natural products that work to neutralize smells without masking them.
'Odor-absorbing products such as activated charcoal, baking soda, or sachets of dried herbs are great at effectively neutralizing unwanted odors,' says Mufetta. These small sachets can be placed discreetly around your bathroom, you will hardly notice them. What you will notice is a disappearance of nasty smells.
4. Fragrance layering
Now that you have eliminated nasty odors it is time to turn your attention to making your bathroom smell gorgeous. Note that fragrance layering will only be effective if you have successfully eliminated the bad smells.
Scent scaping can really transform your space, and fragrance layering in a bathroom is the perfect way to add the finishing touch to your space.
Fragrance layering is the act of using multiple scented products at once to enhance the smell and add a layer of depth. This can be done in any room, it perfectly compliments a modern living room, but it is especially important in that bathroom where scents can often be overpowering and artificial.
'Utilize natural scents to freshen up your bathroom and layer them to add a pleasant aroma,' says Nick. Use essential oils, scented candles, or incense simultaneously in similar scents to enhance one another. If you are looking to experience a little luxury at home and create a spa-like bathroom choose fragrances like eucalyptus and lavender.
Top buys for a gorgeous smelling bathroom
For style leaders and design lovers.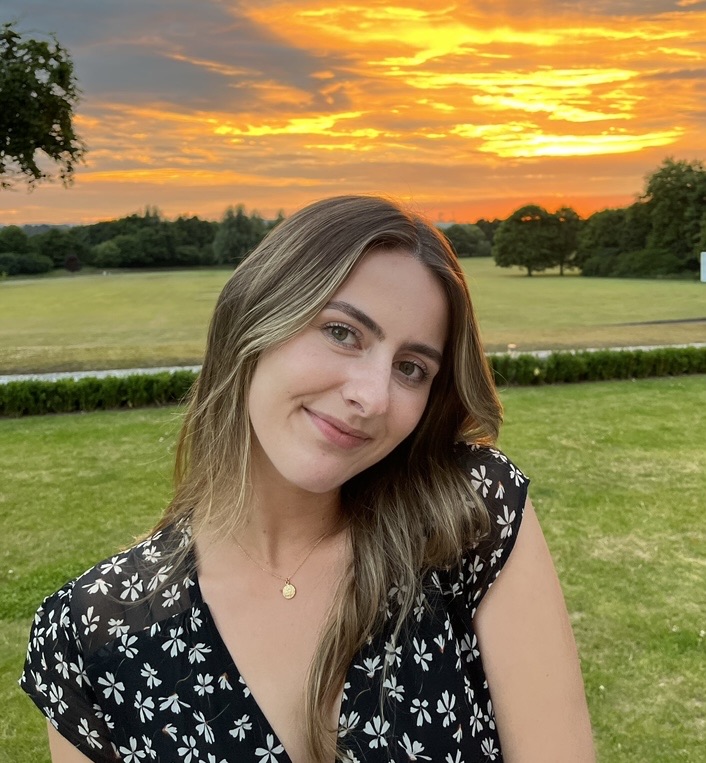 Amy recently completed an MA in Magazine Journalism at City, University of London, with experience writing for Women's lifestyle publications across arts, culture, and beauty. She has a particular love for the minimalist aesthetic mixed with mid-century furniture, especially combining unique vintage finds with more modern pieces. Her previous work in luxury jewellery has given her a keen eye for beautiful things and clever design, that plays into her love of interiors. As a result, Amy will often be heard justifying homeware purchases as 'an investment', wise words to live by.