5 tricks to make your house smell like a hotel that are easy and inexpensive to try
These simple tricks will leave your home with a luxury aroma akin to a five-star hotel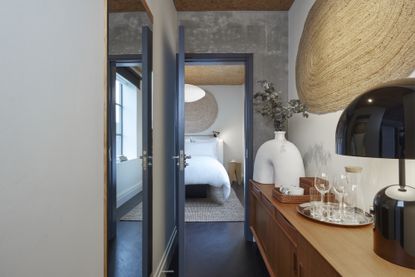 (Image credit: Lore Group. Design: Jacu Strauss)
When walking into a hotel, the scent is often one of the first things you notice. Far from cheap air freshener fragrances, the hotel smell just exudes luxury and leaves us wanting more every time. Pinning it down so it's possible to replicate, however, is far from easy.
Luckily, it can be done. Hoteliers aren't magicians, they just have a very specific maintenance routine that keeps the space smelling gorgeous. If you're thinking about how to make a house smell good, you'll want to take a leaf out of their book, so we spoke to some hoteliers who were happy to reveal their secrets. Follow these five tips to achieve a scent experience that's on par with a hotel-level of luxury.
1. Deep cleaning
If you're wondering how to make a home smell good, proper cleaning always provides the basis. Muffetta Krueger, a specialist in hotel cleaning and owner of Muffetta's Domestic Assistants, reveals her insight into the strict schedules followed in 5-star hotels. 'Hotels follow strict cleaning schedules,' she says. 'Establish a routine for cleaning your home, with daily, weekly, and monthly tasks, consistency is key to maintaining a clean and nice smelling environment.'
Of course, hotels use the best products available to ensure every room looks in top condition for guests. Investing in some high-quality products will have a huge effect on the scent of your home, and while regular maintenance is vital, scheduling some deeper cleans is also essential. 'Hotels perform deep cleaning regularly,' says Muffetta. 'Consider deep cleaning tasks such as washing curtains, deep-cleaning carpets, and sanitizing upholstery, at least a few times a year to deodorize them.'
2. Avoid overpowering and unnatural scents
You might think that the key to a good-smelling space is a room spray or scented candle, but our experts have all advised against overpowering and unnatural scents. Whilst you might want a home that smells like fall right now, you should put down the pumpkin spice candle if you want a home that smells like a hotel.
'Hotels opt for natural and clean scents,' says Hashi Mohammed from Ivy Cleans. 'Avoid using overly strong or artificial scents, which can be overwhelming and mask other pleasant odors.' When selecting a fragrance, you should also be wary of air fresheners with harsh chemicals and parabens. Instead, focus on natural ways to make your home smell good, like fresh laundry (a smell strongly associated with hotels!).
3. Use well-laundered linens
On that note, fill your home with the smell of freshly washed sheets by adopting a proper laundry routine. The powerful scent of freshly washed linen should never be underestimated, and it's a hidden trick that people with amazing-smelling homes often use.
'Clean, well-laundered linens are a hallmark of hotel rooms,' says Hashi. 'To recreate the feeling of lying in a plush hotel bed regularly wash and change your bed linens, pillowcases, and towels. Consider adding a bit of fabric softener with a light scent to your cycle and using a mild linen spray on your freshly made bed to mimic the experience of sliding into a hotel-quality bed.' You should also ensure you know how to store bed linen properly as this will help keep sheets fresher for longer, even while in storage.
4. Use subtle scents only
Hotels steer clear of strong fragrances. Instead, they make use of some classic fragrances that provide a subtle fragrance that is pleasant without being overpowering. The ideal bedroom scent is one that creates an aromatic environment that's calm and relaxing and for this, hoteliers will often use scent sachets in drawers and closets for a gentle fragrance. Lavender drawer sachets like these from Amazon are a great way to infuse your room in the same subtle way.
To continue on the clean scent theme, using a citrus scent in your modern bathroom is another great idea. 'Citrus is an invigorating and uplifting scent, ideal for kitchens or bathrooms,' says cleaning specialist Janille Mangat. 'It evokes a sense of cleanliness and comfort which is frequently used in hotels.'
5. Fresh flowers
Nothing beats the smell of fresh flowers, and it's a trick that hoteliers love. That sweet smell that greets you in a hotel foyer is often thanks to a bunch of freshly cut flowers on the reception desk, and it's a simple idea to employ in your own home.
'Flowers not only add a touch of elegance and fragrance, but they also add the most gorgeous scent to a space,' says Janille. There's something so inviting and refreshing about the smell of fresh flowers that will make your home feel as luxurious as a five-star resort. Of course, the best cut flowers for arrangements are those that are fragrant, so when choosing yours, look out for the likes of roses, sweetpeas, and freesias. You can then put your vase in your entryway to be greeted by a delicious scent every time you come home.
The Livingetc newsletter is your shortcut to the now and the next in home design. Subscribe today to receive a stunning free 200-page book of the best homes from around the world.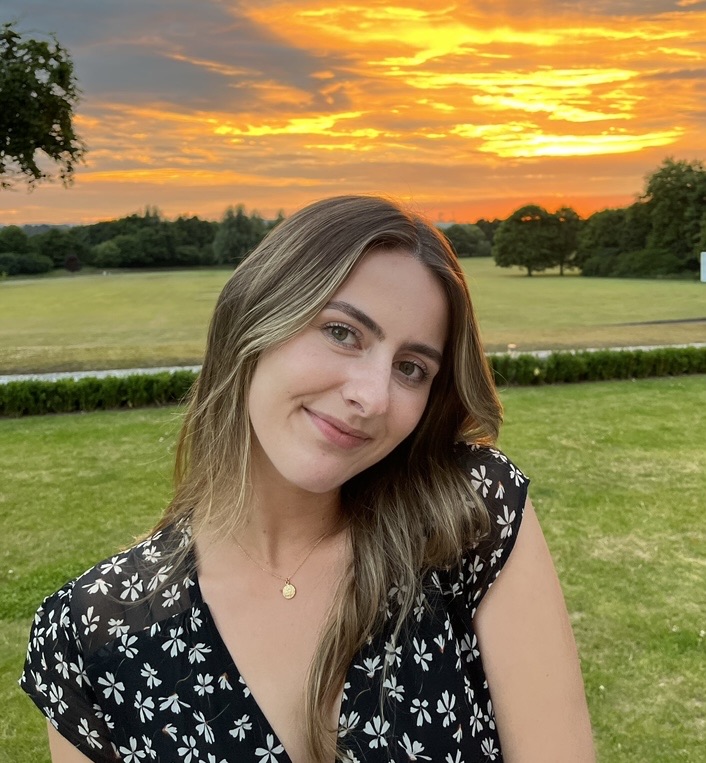 Amy recently completed an MA in Magazine Journalism at City, University of London, with experience writing for Women's lifestyle publications across arts, culture, and beauty. She has a particular love for the minimalist aesthetic mixed with mid-century furniture, especially combining unique vintage finds with more modern pieces. Her previous work in luxury jewellery has given her a keen eye for beautiful things and clever design, that plays into her love of interiors. As a result, Amy will often be heard justifying homeware purchases as 'an investment', wise words to live by.