How to make your home smell good - 6 simple tricks to transform your space into a place where you can't wait to be
Making your home smell good will create a welcoming space for family, friends and guests alike, transforming it into an elegant and elevated space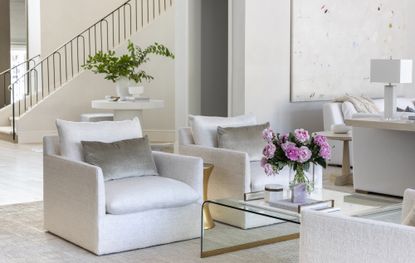 (Image credit: Marie Flanigan Interiors/Julie Soefer)
The Livingetc Newsletter
For style leaders and design lovers.
Thank you for signing up to LivingEtc. You will receive a verification email shortly.
There was a problem. Please refresh the page and try again.
Ensuring your home smells good is one of the easiest ways to make an inviting first impression for your guests, as well as creating a pleasant surrounding for you to spend time in.
Fragrance has a transportive power that can boost your mood or evoke a memory, and can often be overlooked. However, it's an important part of the interior design and decorating process in creating an aesthetically pleasing and joyful space.
'I love when homes have signature scents,' says Marie Flanigan, Principal and Founder, Marie Flanigan Interiors. 'A lot of our clients know the scents they are drawn to, and we often incorporate that scent throughout their home at install.'
From scented candles to fresh flowers and herb gardens, discover top tips on how to make your home smell good below.
How can I make my home smell good?
These expert tips on how to make your home smell good will boost your mood as well as the ambience.
1. Place plants in the shower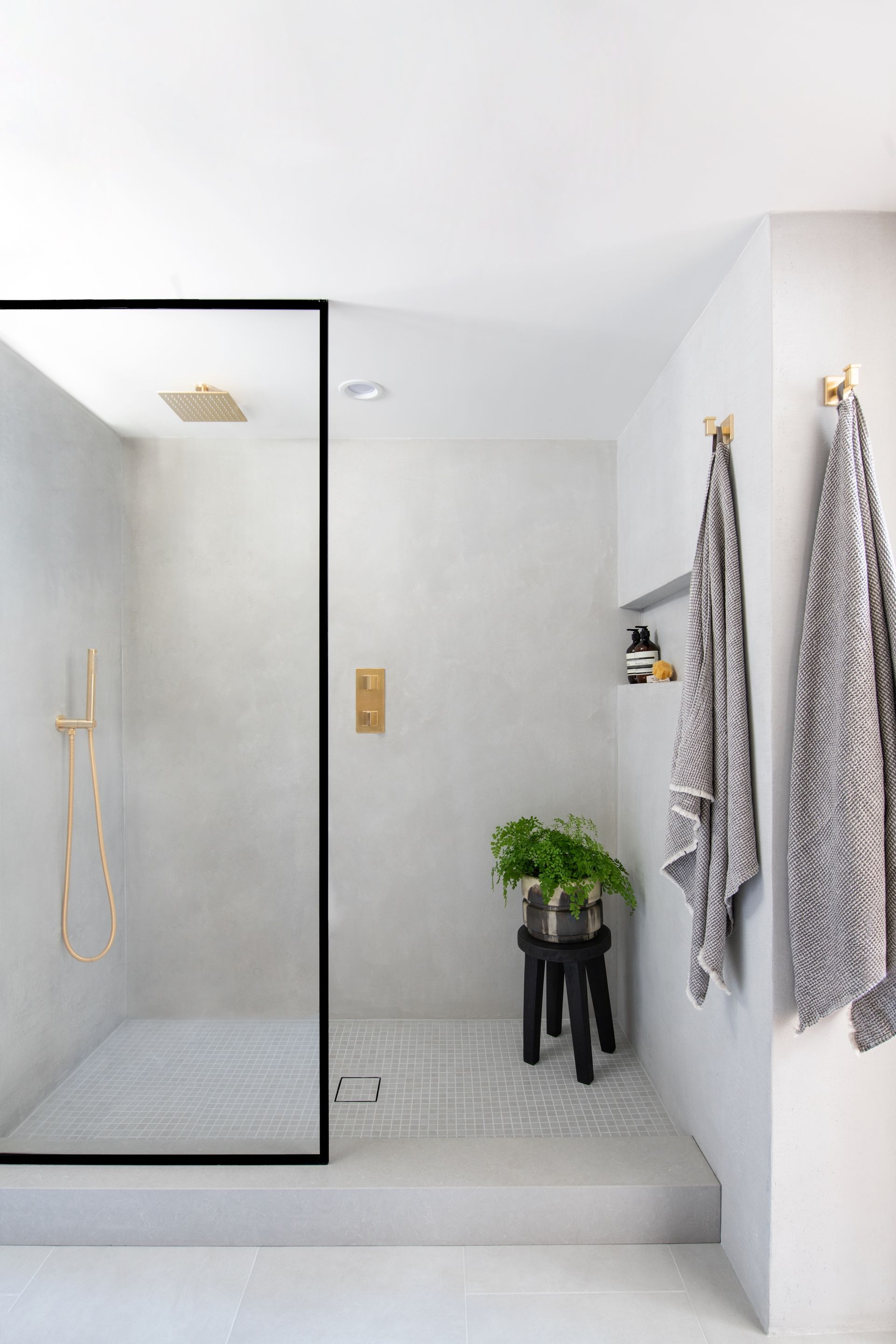 Hang a handtied bouquet of eucalytpus in the shower room, or pop a pot plant on a rustic stool for an attractive wet room decoration that also leaves a beautiful scent in the air.
'Having flowers like lavender or eucalyptus in the shower helps with your sense of smell and aromatherapy,' Linda Hayslett of LH. Designs. 'This helps with making the mind more relaxed and can make a shower feel like you're in your own private spa.
'And, visually, having plants in the space really can make it more like you're on a getaway instead of just in the shower.'
Bonus? It can be good for your skin, too. Linda adds: 'Using plants or flowers in the shower offers a relaxing natural antioxidant depending on the plant used.
'The steam of a shower can help release a plant's natural oil into the air, which can help open pores and create a relaxing vibe. Plus, it gives a little bit of an on-trend nature feel in the space.'
2. Layer different scent sources on a hallway table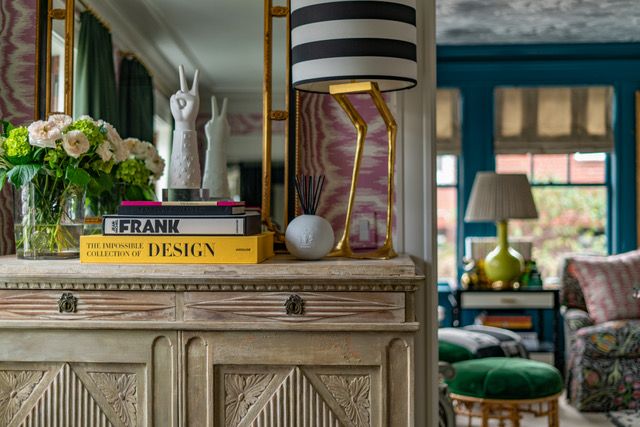 Make your entryway table decor ideas multifunctional and ensure they are creating a welcoming first impression aromatically as well as visually.
'An entryway table is the perfect place for a scented candle, natural pot pourri, both in light floral or citrus, and a lovely bunch of seasonal flowers - these will transform the atmosphere instantly,' says Chrissie Rucker, founder of The White Company.
'And don't forget you can reenergise you pot pourri by adding a few drops of fragrance oil or spraying with a room spray.'
Liz Caan agrees that layering the the scent sources is a warm way to be greeted into the home, commenting: 'Fresh flowers and a candle at the entry are always a winner. And I do like some diffusers… If they are attractive and blend in.'
3. Team diffusers with candles for a statement scent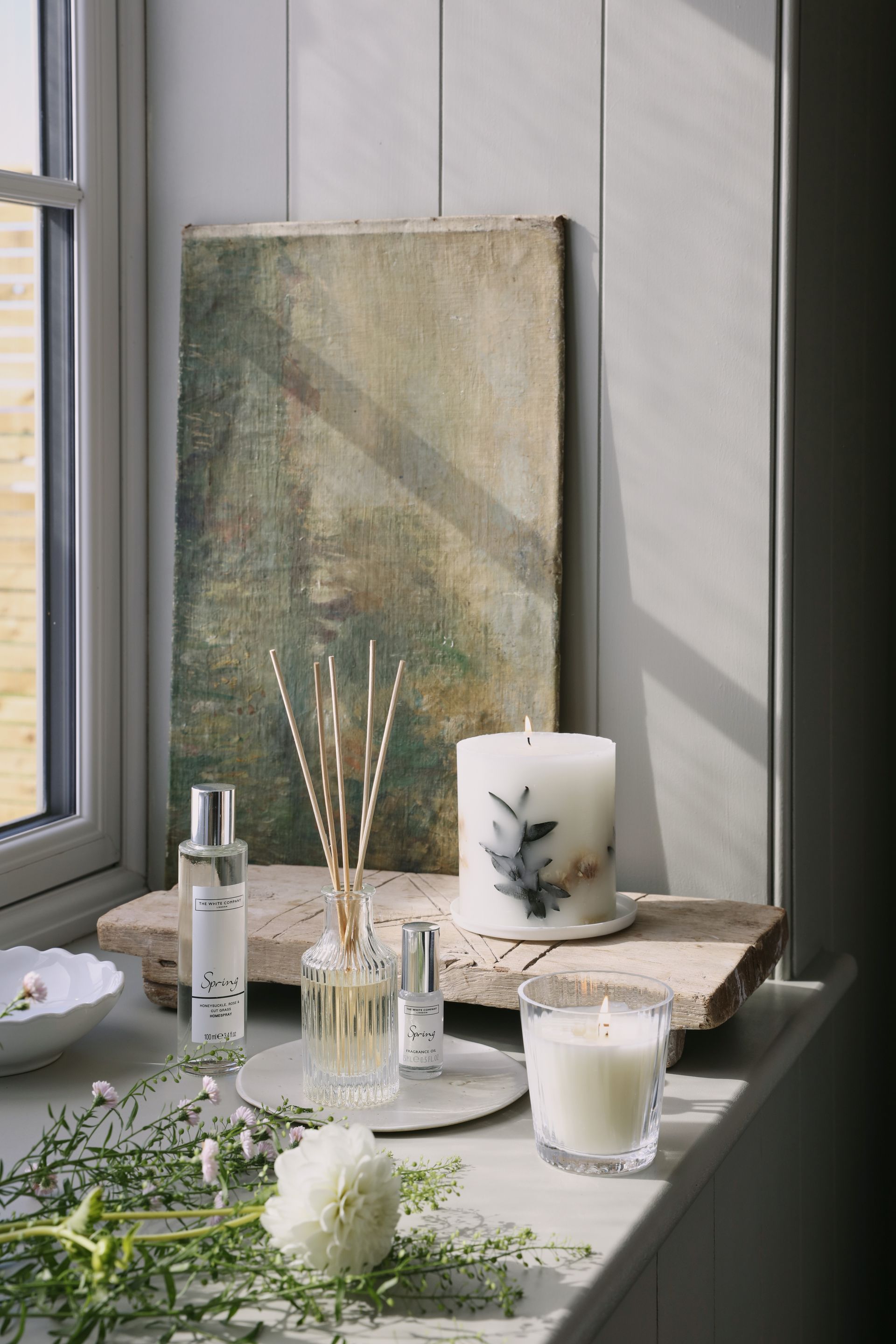 Pretty diffusers and candles can work well separately, but are really impactful when used together to create a pleasant aroma throughout the house.
Marie Flanigan, Principal and Founder, Marie Flanigan Interiors, says: 'To make your home smell good, start by placing diffusers near the front entry way, behind the toilet in bathrooms, or any surface throughout your home.
'Diffusers are wonderful because they're always working to emit a subtle fragrance. I also love continuing the scent with matching candles in the kitchen, dressing room or near the tub.'
She adds: 'I love the ambiance that a candle adds to a space, so we try to place candles in rooms made for relaxing.'
Chrissie Rucker concurs that teaming candles with diffusers packs an olfactory punch. She says: 'I find using a diffuser in the entyway or living room provides the perfect light scent around the house for daytime. Then, for evening, I boost scent levels by lighting one or two candles per room.
'I check scent levels by leaving the room and returning 10 minutes later with a fresh nose.'
And Lauren Lerner, Founder & Principal Designer of Living with Lolo, adds: 'Don't underestimate the effect that introducing scent to your home has on the way you feel in your space.
'I love layering scents with candles and diffusers, and I am currently loving the Glowing Embers candle from Jo Malone. The candle is in a beautiful ceramic vessel, and it evokes the feeling of a cozy evening by the fire.'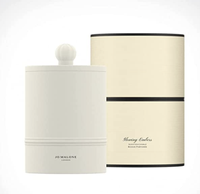 4. Grow fresh herbs in the kitchen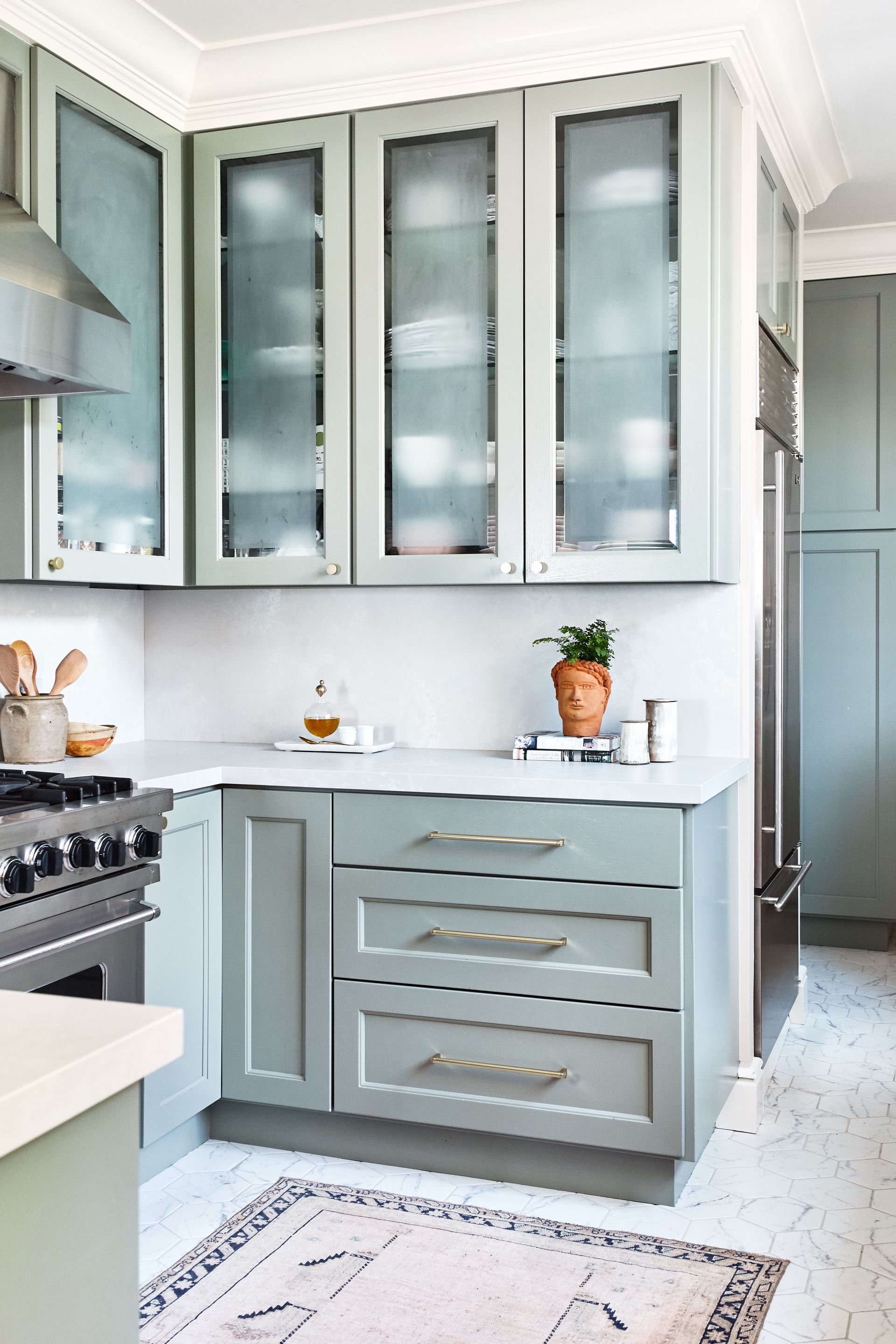 You don't have to be particularly green-fingered to grow a kitchen herb garden. Even a couple of potted herbs will give a fresh, fragrant lift to your cooking zone.
'Herbs are a fantastic addition to your kitchen,' says Andrew Gaumond, Horticulturist & Editorial Director at Petal Republic. 'Not only do they bring a lovely natural perfume into your home, but they can also provide an array of flavors at your fingertips for all your culinary endeavors.'
So what herbs are particularly fragrant and easy to maintain? 'Learning how to grow mint indoors is always a worthwhile investment, as it's an excellent herb that provides both a fresh, natural scent and a variety of edible uses,' says Andrew. 'Spearmint and peppermint are fantastic options, and both can grow in partial shade if the light is a little restricted in your kitchen.
'For a timeless aroma, lavender should be at the top of your list. English lavender 'Hidcote' and French Lavender are excellent options for potting and positioning on kitchen shelves or sunny windowsills. Just ensure you're using a well-draining soil base and avoid overwatering.'
He continues: 'Lemon thyme is a very versatile option for the kitchen, providing you with a delightful herb with delicate floral and citrus notes. Like most varieties of thyme, they're relatively low-maintenance and will thrive best when exposed to plenty of natural sunlight and kept away from any cold drafts.'
5. Use scented soap in the bathrooms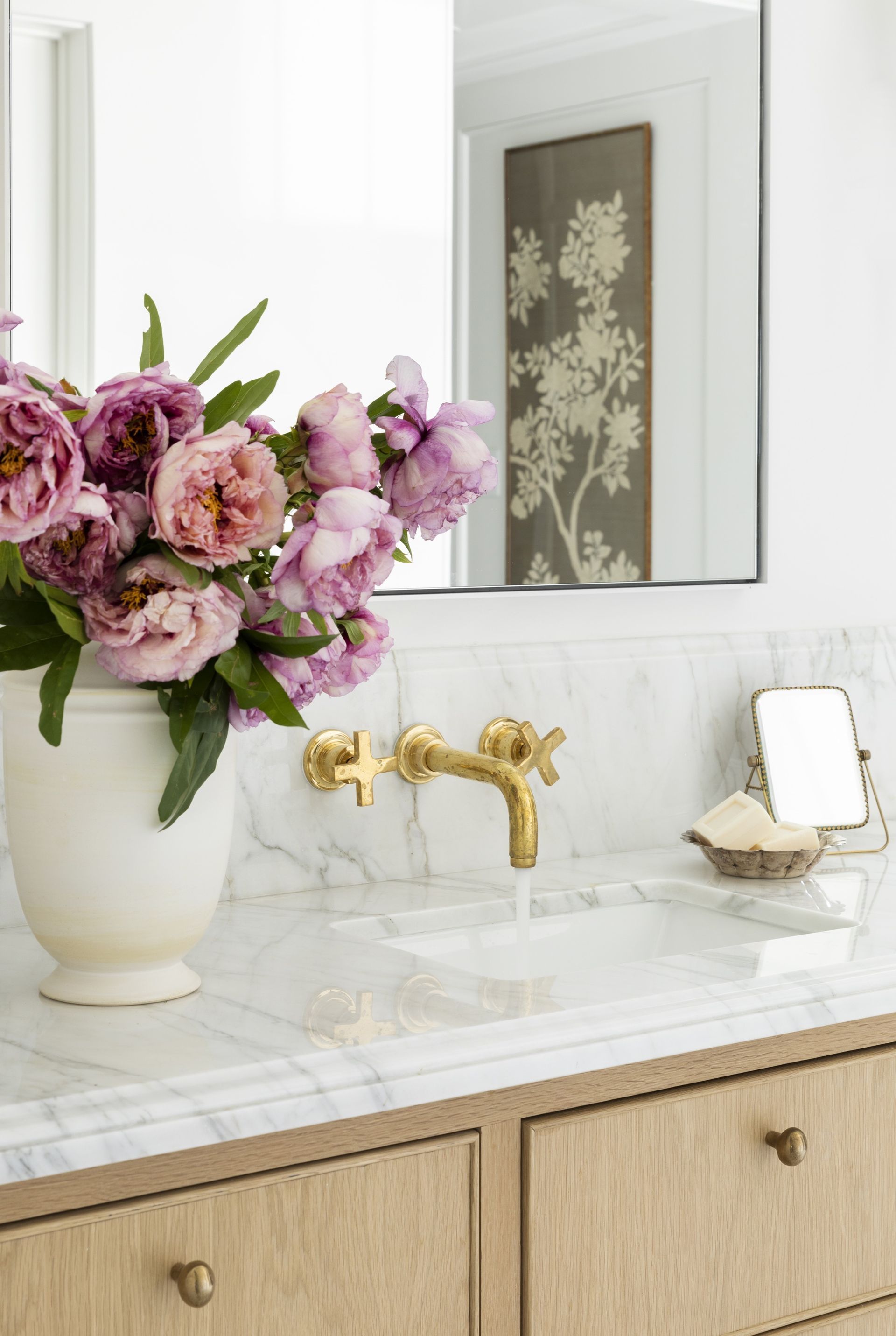 Perfumed soaps and handwashes are always a winning product to have onhand, but can also look very appealing when displayed on trays or stacked in bowls.
Marie Flanigan loves to use them in her design projects, and says: 'A foolproof way to step up your home's scent is with beautiful soaps in every bathroom, so when people wash their hands, they're surprised with a wonderful fragrance.'
6. Display a vase of flowers in a guest bedroom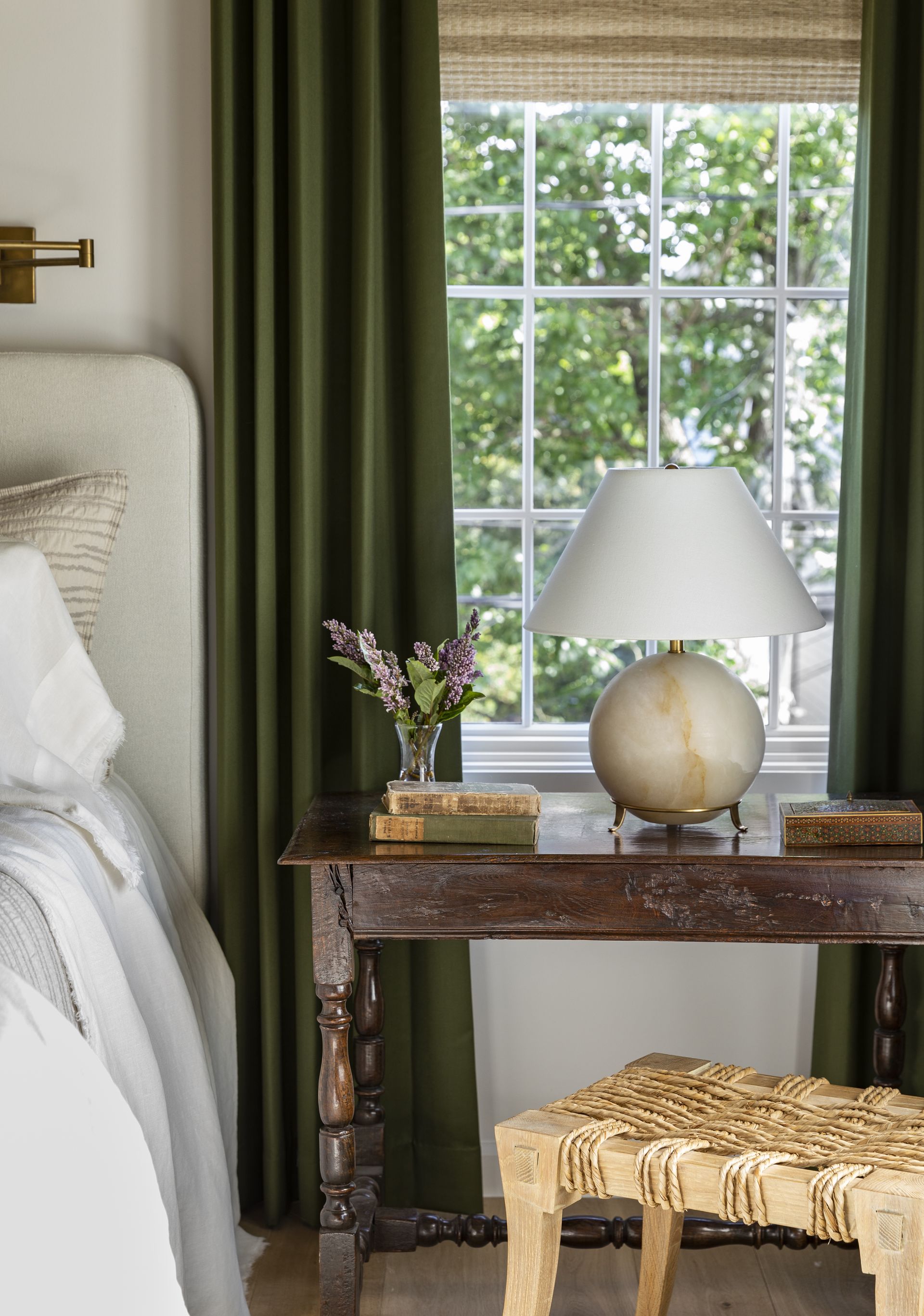 'Another sweet touch to make your home smell good is to place a small bouquet of flowers near the bed, especially when you're entertaining guests,' suggests Marie Flanigan.
'While some guests may not want a true fragrance in their room, flowers add just a touch of scent and a beautiful visual.'
You can never go wrong with beautiful fresh flowers in any space; they also work brilliantly on a dining table, as a kitchen island centerpiece idea, or on console and coffee tables.
To add visual interest and a decorative twist, trying displaying them in three different vases at varying heights.
How can I make my house smell nice naturally?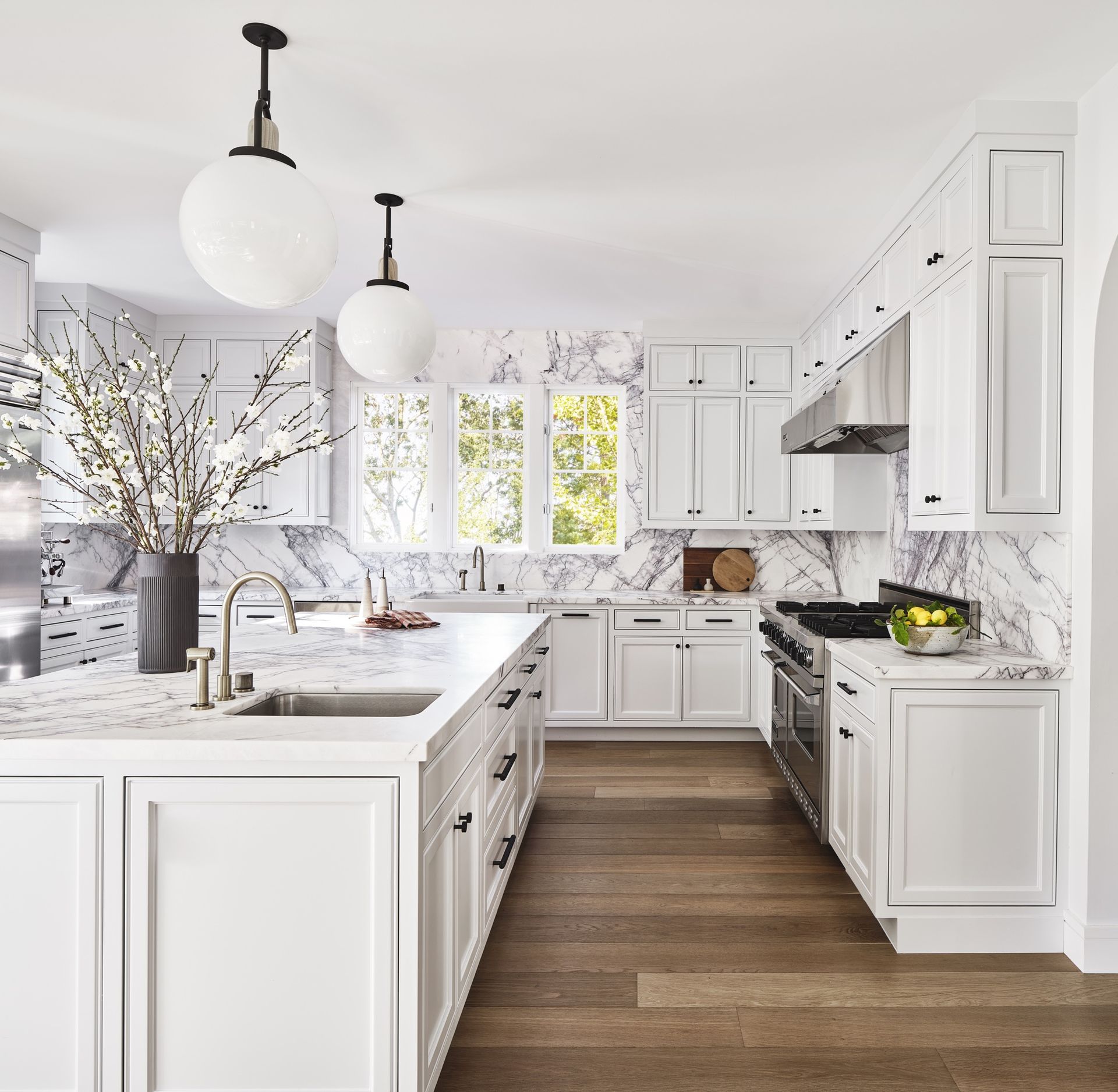 One of the most inviting ways to make your house smell nice naturally is by baking. There's nothing quite like the smell of fresh bread filling your home to bring a smile to everybody's face.
Anna Popov, Principal and Founder, Interiors by Popov, says: 'In my opinion the best way to make the home smell good and welcoming is roasting and brewing coffee in the morning, and baking homemade bread in the afternoon. Nothing can beat that.'
Other natural ways to make your home smell good, include displaying fresh flowers around the home, planting herbs for a fragrant finish in your kitchen, or lighting a soy wax candle in your favorite scent.
Kristen Pena, of K Interiors shares her top candle pick, revealing: 'Hands down my favorite scent is the Baies candle from Diptyque. We burn it in the office and at home. I love, love, love it. And it's great for layering as it's also available as a room spray.'
And Sarah Rosenhaus, Owner and Principal of Sarah Rosenhaus Interior Design, adds: 'It may sound cliche, but a good candle with a to-die-for scent always feels like a luxury. Splurge on a candle with a complex aromatic profile from brands like Fischersund or Cire Troudon, and you will be instantly transported.'
For style leaders and design lovers.
Ruth Doherty is a lifestyle journalist based in London. An experienced freelance digital writer and editor, she is known for covering everything from travel and interiors to fashion and beauty. She regularly contributes to Livingetc, Ideal Home and Homes & Gardens, as well as titles like Prima and Red. Outside of work, her biggest loves are endless cups of tea, almond croissants, shopping for clothes she doesn't need, and booking holidays she does.