6 home fragrance mistakes that are standing in the way of your house smelling amazing
These are the mistakes that people with brilliantly-scented homes never make, and you shouldn't either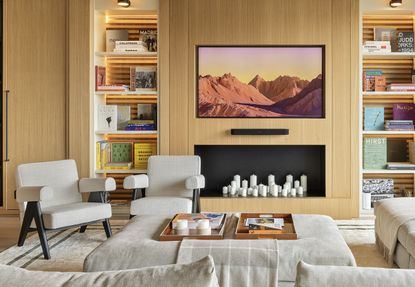 (Image credit: Montse Garriga. Design Cuaik CDS)
Whether candles, diffusers or something else entirely, home fragrances can really change the feel of a house, imbue a cozy ambiance and create a warming welcome. But it's a little more complicated than just lighting a candle when it comes to how to make a house smell good - getting a perfect "scentscape" requires a little more strategy.
There is no use forking out hundreds of dollars on your favorite branded candles if you're not going to use them in a way that actually makes your home smell amazing. With this in mind, I've spoken to the home fragrance experts who say these are the mistakes they always notice when it comes to better-smelling rooms.
1. Picking something with an artificial smell
Come fall, our home fragrance preferences typically lean towards candles that omit a warming and cozy scent with associations of winter. For a welcoming and long lasting home scent, cinnamon, baked goods, sweet vanilla, spiced orange and citrus. But there is a balance, and getting something too sickly sweet and artificial smelling detracts from the atmosphere.
'The immediate sensation upon entering a home with cheap synthetic candles with that cloying artificial vanilla scent is that I want to run away,' says Linda Pilkington, founder and owner of international fragrance brand, Ormonde Jayne Perfumery. 'This synthetic sickly vanilla smell bears no resemblance to the leathery scent of deep rich natural vanilla. It's very unappealing and unwelcoming.'
What's more, unlike synthetic fragrances, natural fragrances are less likely to contain chemicals that can be harmful to your health and the environment. To avoid this, try and sure you pick the candles and diffusers that have been created in a natural way. Keep your eyes peeled for essences and oils derived from flowers and plants.
Lavender oil, like this one from Amazon, is a great go-to, or look out for clean-burning soy or beeswax in candles. Natural pine and fir are also great options for bringing a fresh, woodsy scent into your home.
2. Forgetting to layer scents
Layering the best home fragrances can create a well-rounded scentscape that feels considered and cozy. Sometimes, the best way to create a warming room is to use the power of mixing your scents.
'For us layered candles in a living room can create a warm and inviting ambiance, making the space feel cozy and comfortable,' says Jimena Orvañanos.
Scent-layering your candles means first mixing the actual scents and building up a layered and cohesive scent experience that is personal to you and your home. Select a base note, which serves as the foundation of your fragrance. Add a second note to add that complexity, and remember mid-notes, providing the body of your scent. 'This is where you can get creative and experiment to find your unique blend,' says Chenise Bhimull, an interior designer and a licensed realtor working at ZFC Real Estate.
'Consider scents such as bergamot, lavender or rose. Finally, to add a hint of complexity, layer in your top notes. These are the lightest and most volatile of the scents and will dissipate quickly. Consider adding citrus, mint or other light floral notes to complete your fragrance.'
Secondly, layering also applies to mixing up the scent sources - so candles mixed with diffusers mixed with essential oils, for example.
Thirdly, think about layering in terms of the aesthetic. 'The varying heights and sizes of candles can add visual interest and serve as stylish decor elements,' adds Jimena.
3. Not choosing scents that make sense for the space
While you want to make a room feel layered and warming, there is a balance. Don't go too far with your layering that you have too many candles burning at once. Similarly, take note of the footprint of your room and plan your fragrances accordingly. If you have an airflow or draught and it's a larger open plan living room, you can afford to have more, say, than a small bedroom with no ventilation.
'Another offputting error is to burn too many candles, I have seen eight different scented candles burning in a small living room,' says Linda. 'It's really far too many in one go as you can't really appreciate any of them, the effect is quite overpowering and your olfactory system is simply overwhelmed. It's just never a good idea.'
Also, different spaces within the home may suit different scent experiences. 'For example, the bathroom could be fresh with citrusy style candle, the lounge could be more comforting and warm with vanilla or floral notes in a candle, and kitchen invigorating with spicy or woody notes in the candle,' say the fragrance experts at the internationally renowned perfumery, Penhaligon's.
'As part of your home fragrance profiling, these two questions will always be a great indicator of which scent to go for - When in the day / what season is the candle going to be burnt and how would you like the scent of the candle to make you feel?'

4. Using candles to mask odors
Masking cooking smells with home fragrance is another mistake the home fragrance experts agree on. So when you have a lingering strong odor, it's important to get rid of that smell first before trying to layer on another smell.
'The only way is ventilation, otherwise you just have a perfumer's nightmare formula - top notes of rose and jasmine expertly blended with a cooking smell,' says Linda.
There are lots of air fresheners out there that claim to neutralize odors, but even they work by releasing chemicals in the air to react with the odors - only meaning more chemicals in your home. Avoid this by sticking to ventilation as a trusted odor eliminator.
Ventilation is another crucial element to creating a well-rounded scentscape, explains Linda. 'On entering a room, you can immediately enjoy the elegant scent but after a while, you can no longer smell it. It's always good to have a tiny bit of ventilation in a room, as this picks up the scent and continues to circulate it. If you are using room sprays, I suggested directing it toward the corners of a room and again introducing a bit of ventilation to circulate,' says Linda.
5. Not creating a scentscape that mimics the season
Think about the season and reflect that in your choice of candles and diffusers. Home fragrances can evoke feelings and emotions, so reflecting the weather outside can create an atmosphere. The smell of washed linen is best suited to spring, while warmer spiced scents that create a festive scentscape work to get us excited for the winter months.
'I change the scent of our candles and diffusers depending on the time of year, or how we want to feel,' says Chrissie Rucker, The White Company founder and OBE.
'Is it a calm moment or an entertaining moment? Is it time to be cozy in winter, or fresh and uplifting in spring? The warmth of a tiny flickering flame is always magical and makes a room so much more inviting.'
6. Not looking after the candle
Finally, remember to give your candles a bit of TLC, say the fragrance experts at Penhaligon's. 'The main mistake we notice is not properly looking after candles - the best performance of the candle is always up to four hours of the burn at the time where the scent will be the most intensely released into the room.
'Anything over 4 hours burn will result in the wick becoming shaped like a mushroom - which is when carbon collects on the wick and the flame starts releasing the black smoke which can be unpleasant in both scent and appearance.'
There are some simple hacks to make your candle last longer though, such as using a wick trimmer will help prolong the healthy burn time of a candle. A candlewick should be around 1cm.

3 perfect home fragrances to buy for your home
The Livingetc newsletter is your shortcut to the now and the next in home design. Subscribe today to receive a stunning free 200-page book of the best homes from around the world.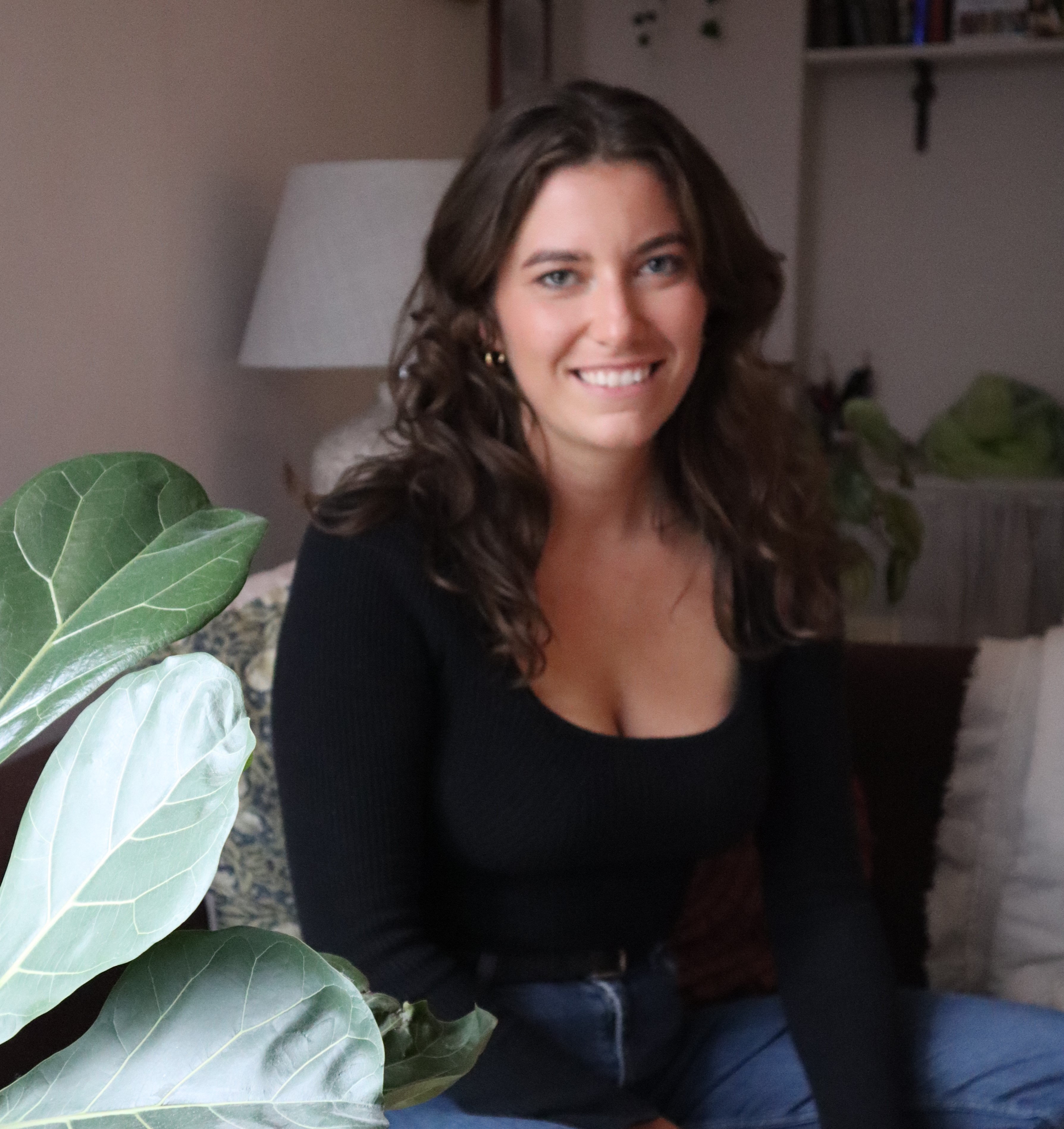 Livingetc content editor and design expert
Oonagh is a content editor at Livingetc.com and an expert at spotting the interior trends that are making waves in the design world. Writing a mix of everything and everything from home tours to news, long-form features to design idea pieces on the website, as well as frequently featured in the monthly print magazine, she's the go-to for design advice in the home. Previously, she worked on a London property title, producing long-read interiors features, style pages and conducting interviews with a range of famous faces from the UK interiors scene, from Kit Kemp to Robert Kime. In doing so, she has developed a keen interest in London's historical architecture and the city's distinct tastemakers paving the way in the world of interiors.