5 tricks to better declutter a kid's bedroom and keep these spaces organized over summer vacation
Kid's bedrooms can quickly become messy spaces in the home, especially with the little ones at home over summer, but these tips will keep them clutter-free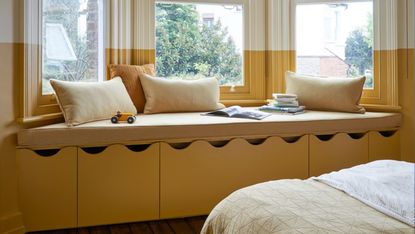 (Image credit: Anna Stathaki. Design: A New Day)
The Livingetc Newsletter
For style leaders and design lovers.
Thank you for signing up to LivingEtc. You will receive a verification email shortly.
There was a problem. Please refresh the page and try again.
No matter how hard you try, there is no getting away from the fact that children's bedrooms quickly build up clutter and become, well, super messy. Let's face it, for the everyday child, tidying isn't fun, but playing with toys is, so these rooms in the house very quickly become disorganized, and not exactly the calming space you envisaged for your little one.
But there is so much you can do without damaging the playful aesthetic you created for your child's bedroom, and with these design tips, you can help your child's room stay tidy, while teaching them valuable lessons about putting things away at the close of the day. 'Practicalities and design should go hand in hand,' says Joanna Landais, founder of interior design studio specializing in children's spaces, Eklektik Studio.
'From aesthetics to functional and childproof furniture, all aspects must come together to create a fun but also calming and safe environment.' To help do just that, we've spoken to the designers to find out a little more about decluttering your kids' bedrooms and come up with 5 top tips.
1. Use concealed storage where possible
Kids toy storage is your number one golden rule when it comes to decluttering children's bedrooms, and there are plenty of ways to bring in clever storage where you won't even know its there. Use key pieces of furniture to your advantage to help double up on those secret storage spots.
Does your child have a window seat or bench in the room? Don't miss the chance to double up the bench as a storage unit where you can chuck all those unsightly plastic toys. The same applies to the bed, make sure you are using the precious surface area of the bed to your advantage and buy a storage bed that either springs up to reveal storage underneath or is made with drawers around the side of the bed. For even younger children, get creative with a crib skirt that you can wrap around a cot to disguise bits and pieces you've kicked under the bed. You can even get headboards that have clever drawers and hidden compartments.
Open shelving definitely has the power to create a beautiful aesthetic, but that's when the shelves have been carefully curated to display objects, books and plants that sit well together and are deliberately placed to create an overall 'look. But children's bedroom's tend not to have the same kind of decor on display. Instead of going for the open shelving look in children's bedrooms, it's therefore important that you go for closed shelving. It can help a kid's room feel bigger, and means you can happily tidy away all the clutter at the end of the day by simply closing the door on the mess.
2. Don't be afraid to clear out
It's easy to get sentimental with your children's toys, but for a truly decluttered space, you've got to get rid of those toys to make way for the new ones as your child grows older. 'I donate or sell clothing or toys my kids outgrow, and I'm ruthless,' says Keren Ritcher, founder of interior design studio, White Arrow.
'I prefer that my kids have fewer toys and to be surrounded by fewer things that they can appreciate and take care of -- and I encourage our clients to be similarly mindful.'
3. Keep the scheme neutral
To help you feel less stressed out by the space, keep the design of the children's bedroom calming with a neutral scheme and muted colors. Avoid any patterned wallpaper or wall murals as for a messy room, this only makes the space feel more cluttered and visually jarring.
Go for paint that helps create a relaxing bedroom - light and pale shades of blue and green, very muted yellows that have a softness and warmness to them. Avoid tones that carry too much energy like a bold yellow all over the room or a red.
Think about the type of furniture you buy too and try not to go too mix-matched. You want to keep things soothing and seamless with the same material throughout, so the room just comes together in a harmonious way.
Think about using the same wood for the chest of drawers or wardrobe, bedside table and bed frame, for example, this would help you feel soothed by the space, instead of stressed.
4. Organize the space
Storage bins are an essential for messy childrens' rooms. For all those toys and teddy bears that don't mind being squished into a storage bin, out of sight and out of mind, you can stuff them full of toys and keep them concealed in the corner. They can look quite aesthetic too, if you buy the right design.
Also, think about the height of the storage and make sure it is accessible for your child so their excuse can't be that they can't reach the space. 'Much like a Montessori classroom, I'll have art supplies and toys for my kids within their reach and at their eye level,' says Keren.
Keren also advises whipping out labelling tools and making sure things are grouped together. 'I'll put puzzle pieces, art supplies, and small items in labeled zipper pouches and then group them inside bigger bins. Markers and pencils will go in cups, trays, legos, toys, or musical instruments in big bins and baskets. When everything is grouped and has its place, it's easier for the kids to find things and ultimately put them away!'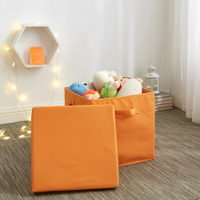 Urban shop storage bin, Walmart
Make clean-up easy and efficient with a couple of these bright orange storage bins - perfect to conceal toys in your child's bedroom.
5. Minimize opportunities for mess
Change the narrative and think about your child's space as an opportunity for them to display or mess the space up. To avoid the clutter in the first place, take away those opportunities. 'If you don't like clutter, don't get your kiddo a desk,' urges Victoria Sass, founder of Prospect Refuge Studio. 'I've never seen a child with a clean desk space.'
'Kids love to display (and that's ok!), but the more display space you provide, the more they are going to showcase their beloved but hodgepodge collections and battered Lego creations. Give them a shelf or two and use the limitation as a learning opportunity for conversation and prioritization.'
For style leaders and design lovers.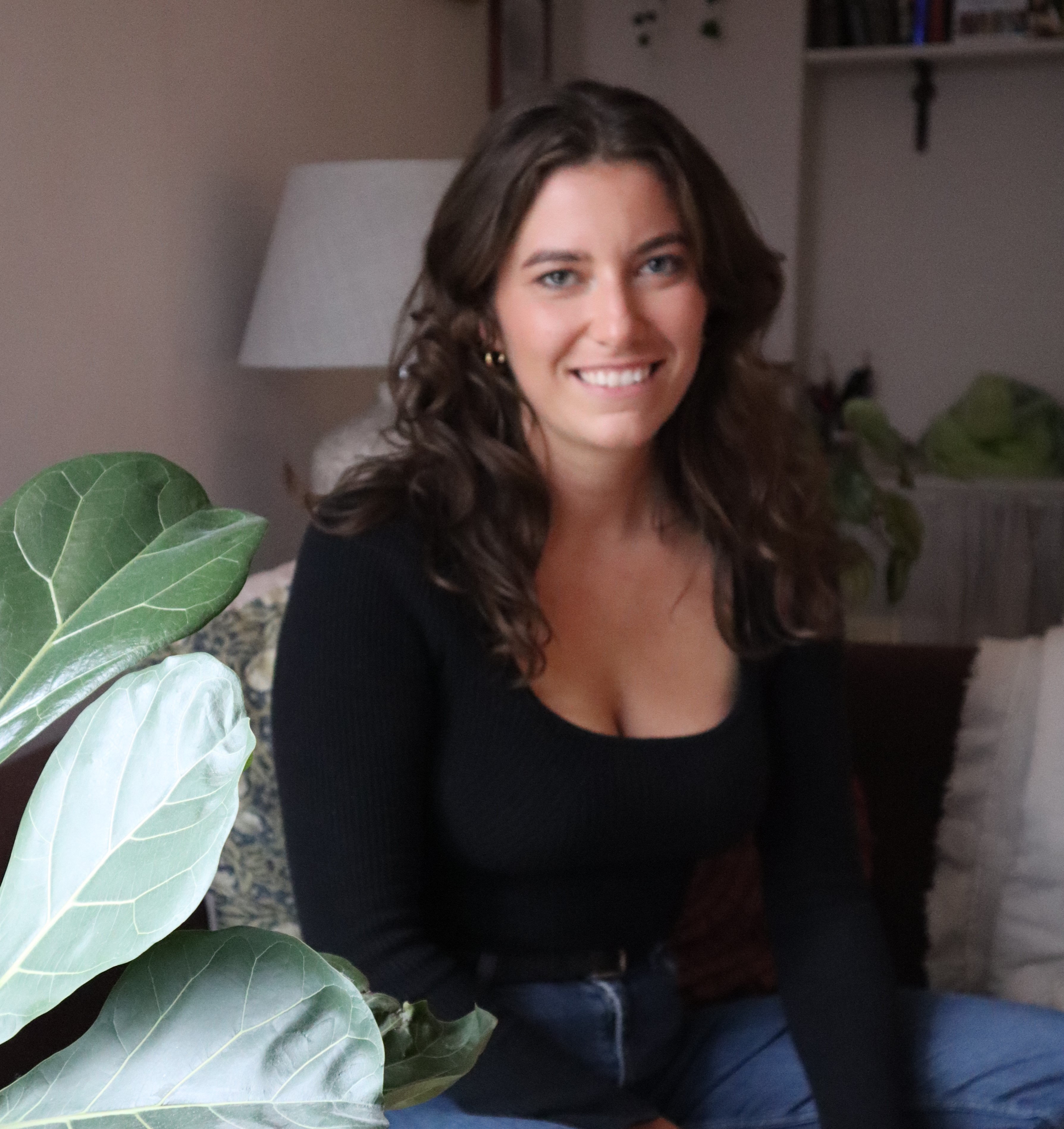 Livingetc content editor and design expert
Oonagh is a content editor at Livingetc.com. Previously, she worked on a London property title, producing long-read interiors features, style pages and conducting interviews with a range of famous faces from the UK interiors scene, from Kit Kemp to Robert Kime. In doing so, she has developed a keen interest in London's historical architecture and the city's distinct tastemakers paving the way in the world of interiors.