HomePod vs Alexa: can Apple's new speaker topple Amazon?
With the release of a new Apple smart speaker, is the HomePod a threat to Alexa's dominance?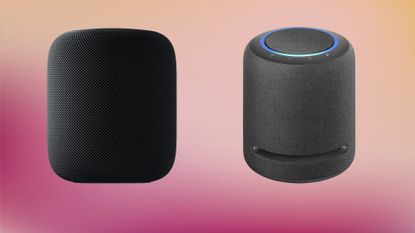 (Image credit: Apple; Amazon)
The Livingetc Newsletter
For style leaders and design lovers.
Thank you for signing up to LivingEtc. You will receive a verification email shortly.
There was a problem. Please refresh the page and try again.
When it comes to smart speakers, it's hard to deny that there are only a few key players. While Alexa and Google can easily be found either in Amazon and Google's own speakers and displays or within third-party products from the likes of Sonos, Apple's rival HomeKit has been available in just one speaker for more than a year. But the HomePod (2nd Gen) is coming, and it could make a splash.
We thought this was a brilliant opportunity to dig into the differences between what HomePod and Alexa are offering, whether that's in their product line-up, audio quality, or pricing. If you're interested in how they stack up against all of the competition out there, take a look at our guide to the best smart speakers.
Read on to find out which brand has the most to offer, and which one would suit your home the most.
HomePod vs Alexa: Pricing
The cheapest Echo speaker is the Echo Dot (3rd Gen) at $39.99, but you can grab the 4th Gen and 5th Gen models for marginally more. If you want something that will pack more of an audio punch, the Echo Studio, for around $200, and Echo Dot variations for Kids and with Clock will set you back $59.99 at full price.
Meanwhile, the HomePod mini is relatively cheap at $99.99 but still costs more than even the latest Echo Dot at $49.99. The new HomePod, which replaces the discontinued original, starts at $299.99 - significantly more than Amazon's most expensive audio-only speaker.
One thing Amazon does offer over Apple's product line-up is smart displays, with four models currently available in various sizes. The smallest - the Echo Show 5 - costs just under $85, while the Echo Show 10 and Echo Show 15 both cost $250.
---
Verdict: Amazon has much more affordable options, and more choice in each price bracket.
HomePod vs Alexa: Smart assistants
When looking at how Amazon's Alexa and Apple's HomeKit compare, it's hard not to come to a conclusion based simply on how ubiquitous one is over the other. The best Alexa speakers have become synonymous with the smart home, while HomeKit has languished behind with true embrace from Apple enthusiasts only.
But that crowd shouldn't be discounted, and Apple is aware that the popularity of its other products, like the iPhone, leads people to stay within the brand's product ecosystem. To use one to its full potential, it's often wise to buy more. That's where HomeKit speakers like the HomePod and HomePod mini come in.
As an iPhone user, when testing the HomePod mini, we found that using HomeKit was a smooth experience that brought our technology together.
In our comparison of Alexa, HomeKit, and Google Assistant, we concluded that, for Apple users, including those with Apple Music subscriptions and Apple TVs, HomeKit is the best way to go. You just need to know you're being locked into a smaller product pool. HomeKit is also compatible with fewer third-party products right now (though Matter may change this).
The upside to Alexa, meanwhile, is the choice you have. As the leading smart home assistant, almost every third-party smart product will be compatible, including the best smart light bulbs, smart plugs, and more. Amazon also has its own suite of products such as Fire TVs, Ring doorbells and security cameras, and a greater selection of affordable speakers to link together across the home.
---
Verdict: While Apple prioritizes quality over quantity in its products and ensures a smooth experience for users, Alexa gives customers much more choice and flexibility.
HomePod vs Alexa: Audio quality
The sound quality you'll get from a smart speaker often depends on how much you're willing to pay. While Sonos has been able to couple Alexa (and Google Assistant) integration with brilliant sound quality, most smart speakers aren't known for their high-quality audio.
That said, Apple has bucked against this assumption with two smart speakers that are good enough to be your home's main listening device. We were very impressed with the HomePod mini's abilities despite its size, and the newest HomePod (2nd Gen) promises to give even better results.
Alexa, meanwhile, is a smart assistant, first and foremost. Though the Echo and Echo Dot are improving all the time, audiophiles will want to go for the Echo Studio, which has adaptive spatial audio and an AUX input to connect other devices.
---
Verdict: Apple's HomePod mini might be the cheapest smart speaker with high-quality audio, and for those willing to spend a bit more, the HomePod (2nd Gen) may be even better.
HomePod vs Alexa: Our verdict
The release of Apple's newest smart speaker has certainly put it in more direct competition with Amazon's Alexa, and it can't be denied that the tech giant is really, really great at certain things. Audio quality is superior for both its budget and premium speaker, and less compatibility has the side-effect of everything integrating in a seamless, user-friendly way.
However, as the differences between HomeKit and Alexa as smart assistants are trivial, it's really about the package they come in. Amazon simply gives the end user more choices, whether that's with its speakers or with the list of smart home products they can be used with. Smart displays are also a big bonus, and those looking to spend less than $100 will go for Alexa every time.
For style leaders and design lovers.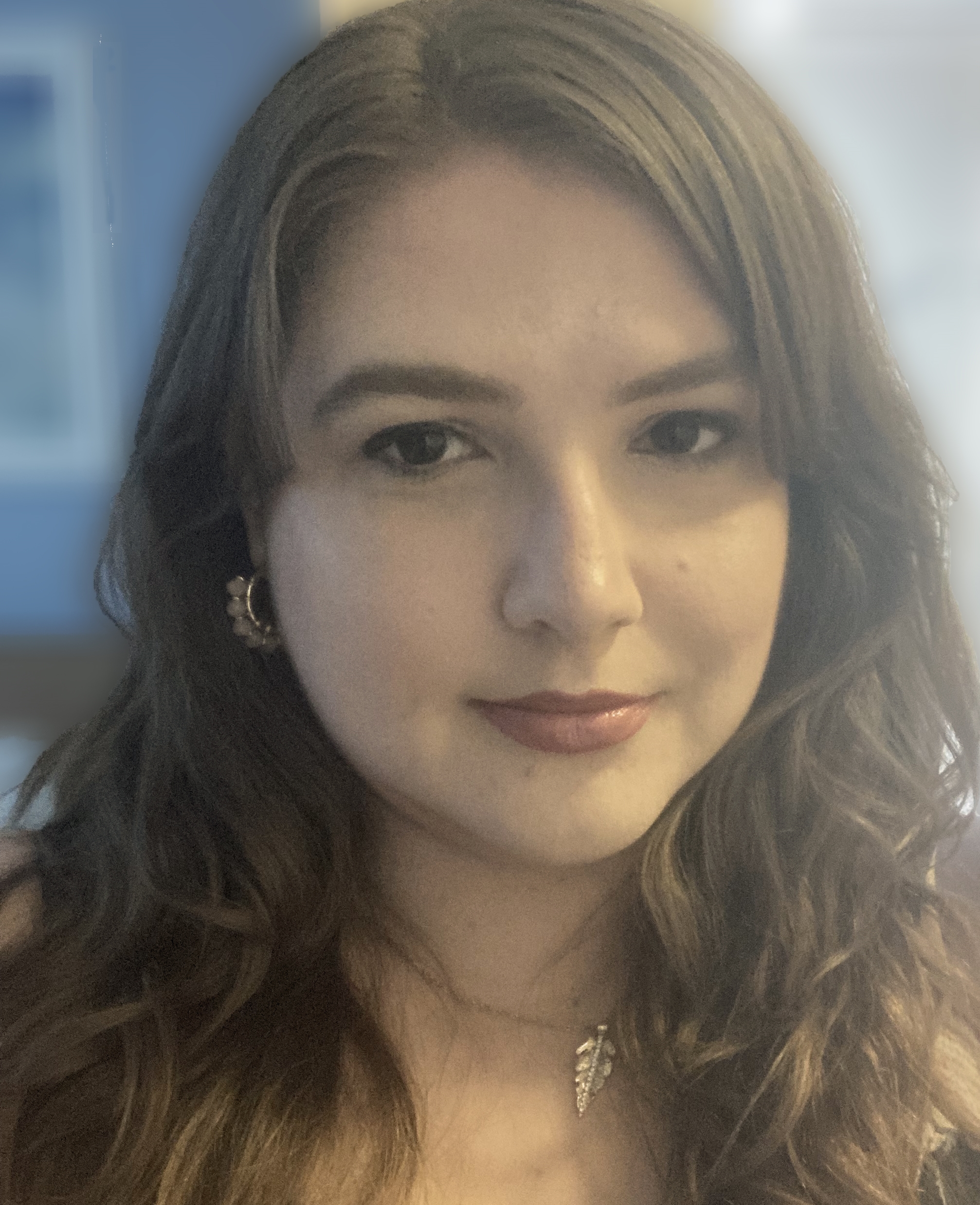 Smart Homes Ecommerce Editor
Caroline is the smart home ecommerce editor for Livingetc, covering everything tech for the home, from smart speakers to air purifiers and everything in between. She is passionate about the role that technology and smart devices can play in daily life, enhancing the home without sacrificing personal style and carefully chosen interiors. In her spare time, she can be found tinkering with bulbs, soundbars, and video doorbells in an effort to automate every part of her small home. Previously, she lent her expertise to the likes of Expert Reviews, IT Pro, Coach, The Week, and more.