Weber vs Char-Broil - can the budget brand beat out the fan favorites?
We compare two of the biggest grill brands to see how they measure up across performance, design, variety and more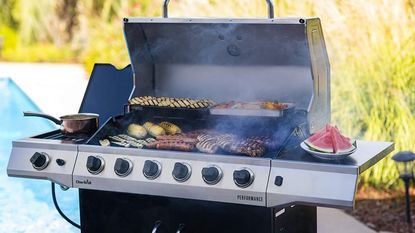 (Image credit: Char-Broil)
Selecting the ideal grill for your backyard can be daunting, but with grilling continuing to be the major trend this summer, choosing the right appliance for you becomes crucial.
So, we've done the groundwork for you by testing and comparing some of the best gas and charcoal grills available in the market, and this guide compares two leading brands - Weber and Char-Broil - based on factors like design, performance, and choices offered, to help you make the best decision.
We've spent months testing and researching the best gas grills and charcoal models available to ensure that you can truly enjoy your backyard this summer. This guide should help you make an informed decision getting you ready for hosting outdoor parties or spending quality time with family and friends.
Weber vs Char-Broil: The bottom line
Weber and Char-Broil are both great options for grillers, depending on your budget and preferences. Weber grills are known for their quality and come with extra features but are often pricier. Char-Broil models are more affordable, offer a TRU-Infrared cooking system, and are great for smaller outdoor spaces. Ultimately, if you want uncompromising quality and features, go with Weber, but Char-Broil is a great option if you're on a tight budget.
Weber vs Char-Broil: Pricing
Between the two, Weber sits further towards the high end of the market than Char-Broil, but both are generally considered affordable. You can easily grab a Weber grill like the Q3200 for around $500, but feature-rich options like the Summit S-470 can run up to $3,000. This range of price points is good for consumers since those on a budget can find something high-quality without spending their life savings.
Char-Broil, on the other hand, is a good choice for anyone looking for something budget, though their grills are still made from durable materials and are designed to be user-friendly. The average Char-Broil grill can retail for about $200-300, and prices really go up to about $700 for something like the Signature Amplifire.
---
Verdict: Buyers can absolutely find affordable options from both Weber and Char-Broil, but the latter is definitely the place to go for something on a budget. Weber has a slightly better reputation for its quality and durability, but you'll be paying extra for additional features.
Weber vs Char-Broil: Design
Weber definitely has some classic designs under its belt, including the iconic kettle shape of its charcoal grills. Since this was introduced back in the '50s, the brand has also introduced new features, including the Gourmet BBQ System, which lets users swap out different grilling surfaces and accessories. Weber's more expensive grills can also feature backlighting for controls, allowing grillers to continue into the evening as well as adding an aesthetic element.
Generally speaking, outside of its kettle-shaped charcoal grills, Weber opts for cabinet-style grills with a side burner, small prep space, and hooks for accessories on the side. One of our favorite models for design is the Weber Q3200.
Char-Broil has a smaller selection but is slightly more varied in look. Grills have a modern aesthetic that's simple and slightly more utilitarian. They also often include prep space and side burners, along with infrared grilling technology that allows users to cook at higher temperatures without losing tenderness and flavor.
---
Verdict: Both brands focus on practicality over style for their grills, but this can work in the griller's favor with plenty of storage space, side burners, and prep surfaces for an easier cooking process. As with many things, those who want a high-end, sleek look might want to go for one of Weber's more expensive models, but Char-Broil grills also have a variety of looks to choose from.
Weber vs Char-Broil: Performance
Weber grills have a good reputation reflected in the brand recognition they've accrued, primarily down to reliability and the solid performance of their grills. Charcoal and gas models alike are known for excellent heat distribution and control, making them ideal for most novice and experienced grillers. Their gas grills also come with durable burners that generate consistent, even heat.
Char-Broil isn't dissimilar, though their products are primarily known for the brand's TRU-Infrared technology. This tech is all about cooking at high temperatures without sacrificing the moisture and flavor of the food and helps prevent uneven heat distribution.
Grills from both brands are suitable for cooking at high heats and going low and slow, though outside of gas grills, Weber is king for charcoal, and Char-Broil has a substantial electric grill offering. We also love the Char-Broil Gas2Coal Hybrid Grill, which combines the best of gas and charcoal.
Weber vs Char-Broil: Charcoal Grills
Charcoal grills from Char-Broil certainly exist, but they are less widely available than those from Weber. Weber also has the edge here because of their history, introducing that kettle grill shape that is now synonymous with charcoal models for many keen grillers. Bottom line - if you like cooking with charcoal, go for Weber.
Weber vs Char-Broil: Gas Grills
Gas grills is much more of a competition between the two brands, with Weber offering good-quality models at a range of price points and Char-Broil sticking to the budget end of the market. Both companies have great gas grills on offer, but those looking for a bargain could be swayed towards the affordable prices from Char-Broil.
Weber vs Char-Broil: Portable grills
The best portable grills are a fantastic way to make delicious food on camping trips or out on the balcony, and they're also much easier to store for those with smaller outdoor spaces. As with their full-size grills, Char-Broil definitely has those on a budget covered, with grills like Char-Broil Standard Portable Propane Grill available for less than $50.
Then again, Weber's portable options are more expensive but generally offer a higher-quality experience and look more stylish to boot. We would recommend the Weber Traveler, which comes with a fold-down stand.
Weber vs Char-Broil: Our verdict
Both Weber and Char-Broil are great picks for keen grillers, and the choice could come down to your budget or the extra features and tools you need.
Weber grills are known for their uncompromising quality, precise temperature control, and excellent reputation. They are often the go-to choice for serious outdoor chefs who need a powerful and reliable grill that can handle a lot of food. Weber grills offer plenty of space and come with a range of extra features that make cooking easier, such as side burners and stainless steel thermometers. However, the price of a Weber grill is often higher than Char-Broil, so it may not be the best option for those on a tight budget.
On the other hand, Char-Broil grills are often more affordable than Weber, making them an excellent choice for those looking to get a good quality grill without breaking the bank. Customers also speak highly of Char-Broil models and their performance, especially the TRU-Infrared cooking system. They also offer slightly smaller grills that can fit into smaller outdoor spaces, making them ideal for those with limited space.
When deciding between Weber and Char-Broil, it ultimately comes down to your budget and grill preferences. If you're a serious outdoor chef who wants uncompromising quality and lots of extra features, then Weber is probably the better option. However, if you're looking for a good quality grill at an affordable price point, Char-Broil is definitely worth considering.
The Livingetc newsletter is your shortcut to the now and the next in home design. Subscribe today to receive a stunning free 200-page book of the best homes from around the world.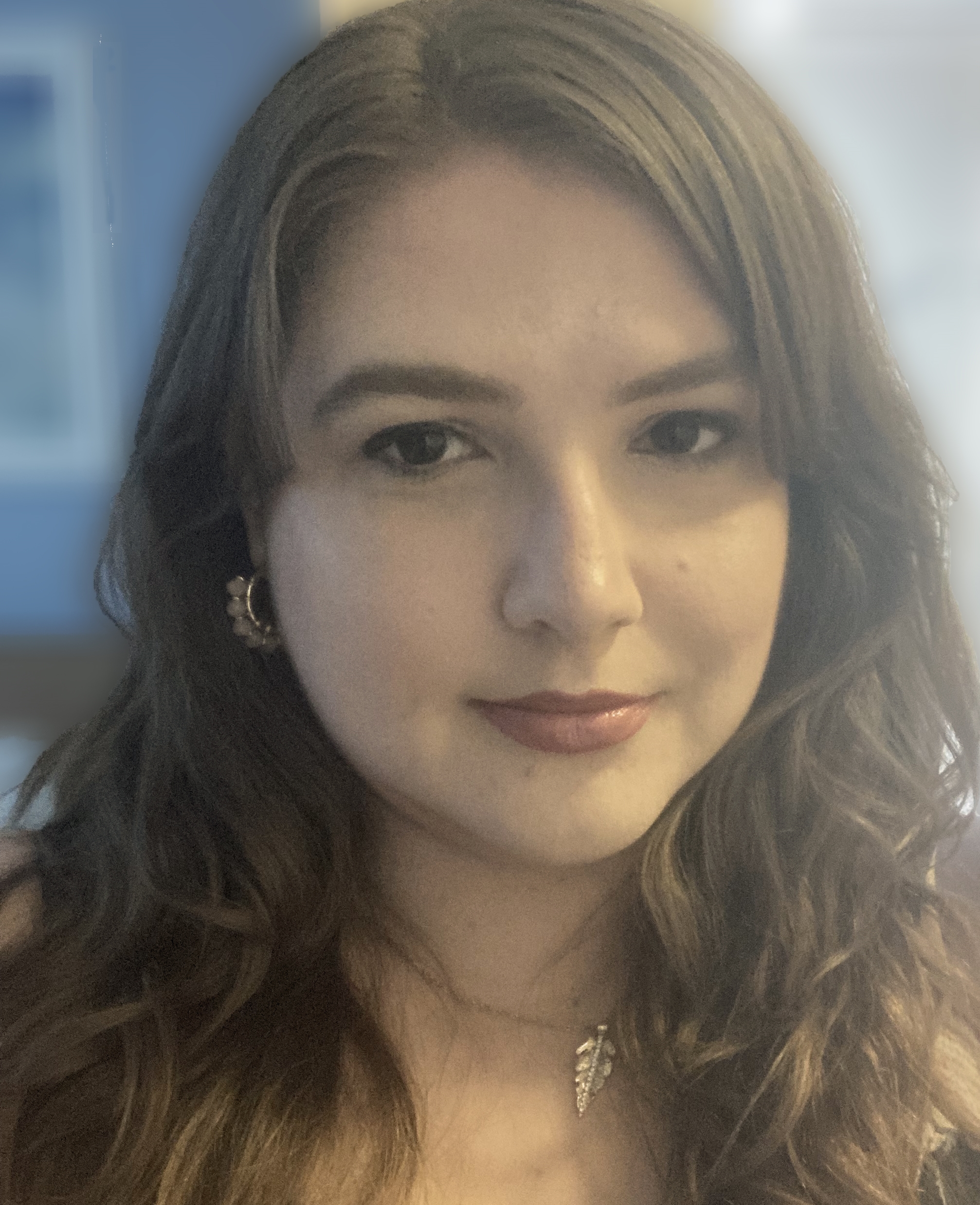 Smart Homes Ecommerce Editor
Caroline is the smart home ecommerce editor for Livingetc, covering everything tech for the home, from smart speakers to air purifiers and everything in between. She is passionate about the role that technology and smart devices can play in daily life, enhancing the home without sacrificing personal style and carefully chosen interiors. In her spare time, she can be found tinkering with bulbs, soundbars, and video doorbells in an effort to automate every part of her small home. Previously, she lent her expertise to the likes of Expert Reviews, IT Pro, Coach, The Week, and more.