10 home items designers say you should toss in 2023 - and one you should definitely keep
From decluttering to simply enhancing your home, designers say these are the 10 things you should toss in 2023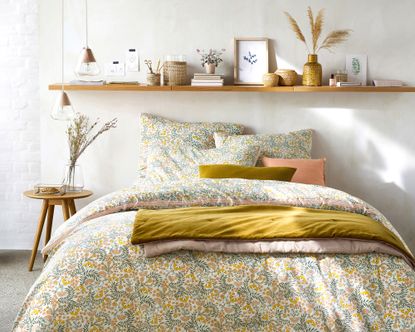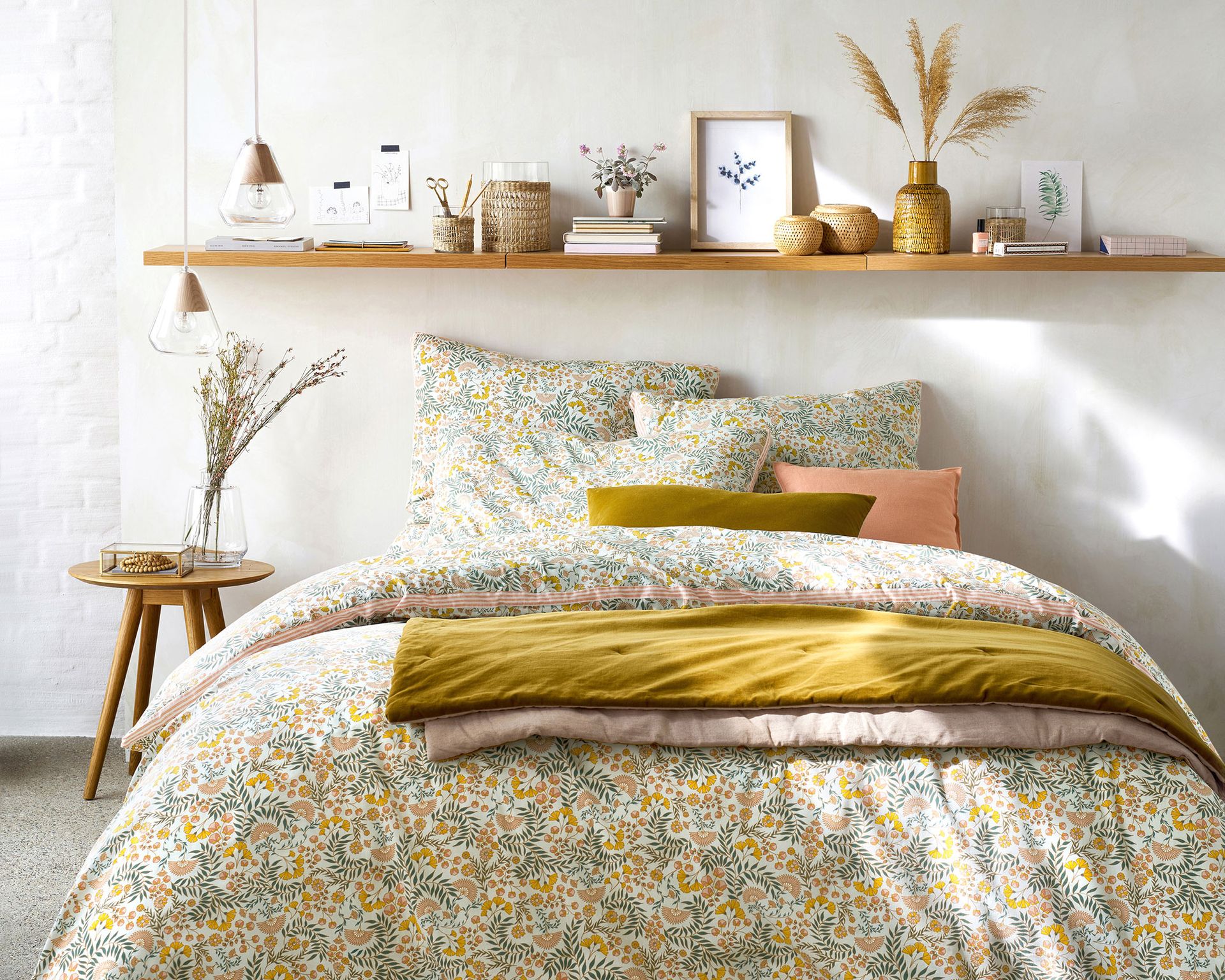 (Image credit: La Redoute)
As the new year dawns you may find yourself beginning to draw up plans for the year ahead. Personally, I have never been one for new year resolutions but I have always drawn up a list of (realistic) actionables for the year. A very generous section is inevitably dedicated to my home and often right at the top of the list is an unseasonable 'spring' clean and a thorough declutter.
Here some of the top designers share what they think should be at the top of the pile of items we reconsider next year. Reimagining your possession at home and decluttering rooms doesn't have to mean you have to forget about your sustainability values though as Elizabeth Hay describes 'importantly this doesn't mean throw it away... It means any item should be sold and recycled into the second-hand market. One woman's trash is another woman's treasure.'
10 Home items designers say you should toss in 2023 - and one you should definitely keep
1. Cheap, mass produced artwork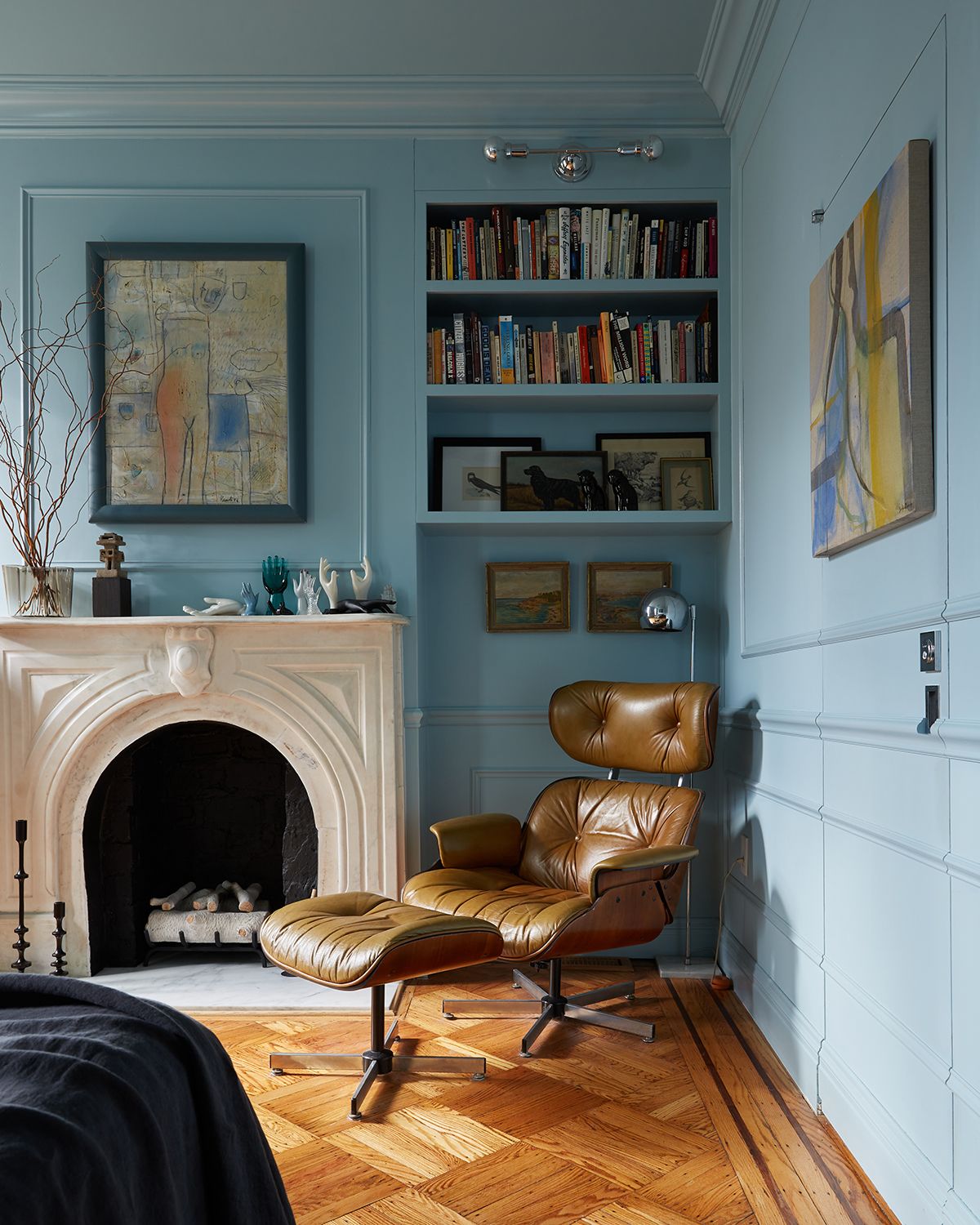 One of the hardest lessons I have had to learn about interior design is that patience really is a virtue. In days gone by I have obsessively worked to finish a flat/house as quickly as possible when moving in. This inevitably leads to bad decision making when doing refurbs on a very tight budget. Buying cheap, mass produced artwork is a very easy mistake to make for that very reason. You could easily think that basic art on the walls is better than nothing.
Allegra Muzzillo from ACM Interiors disagrees, and the approach taken in this living room, above, was very different. 'Buying something that's churned out and shipped from afar leaves a huge carbon footprint, and is often low in quality compared to a well-loved, sturdy antique or vintage piece. There is a reason those things have lasted so long: their quality is unquestionably high. Mass produced home decor is cold, soulless, and a complete waste of money…Before you buy anything, consider shopping the secondary market.'
2. TVs, or perhaps more realistically, visible ones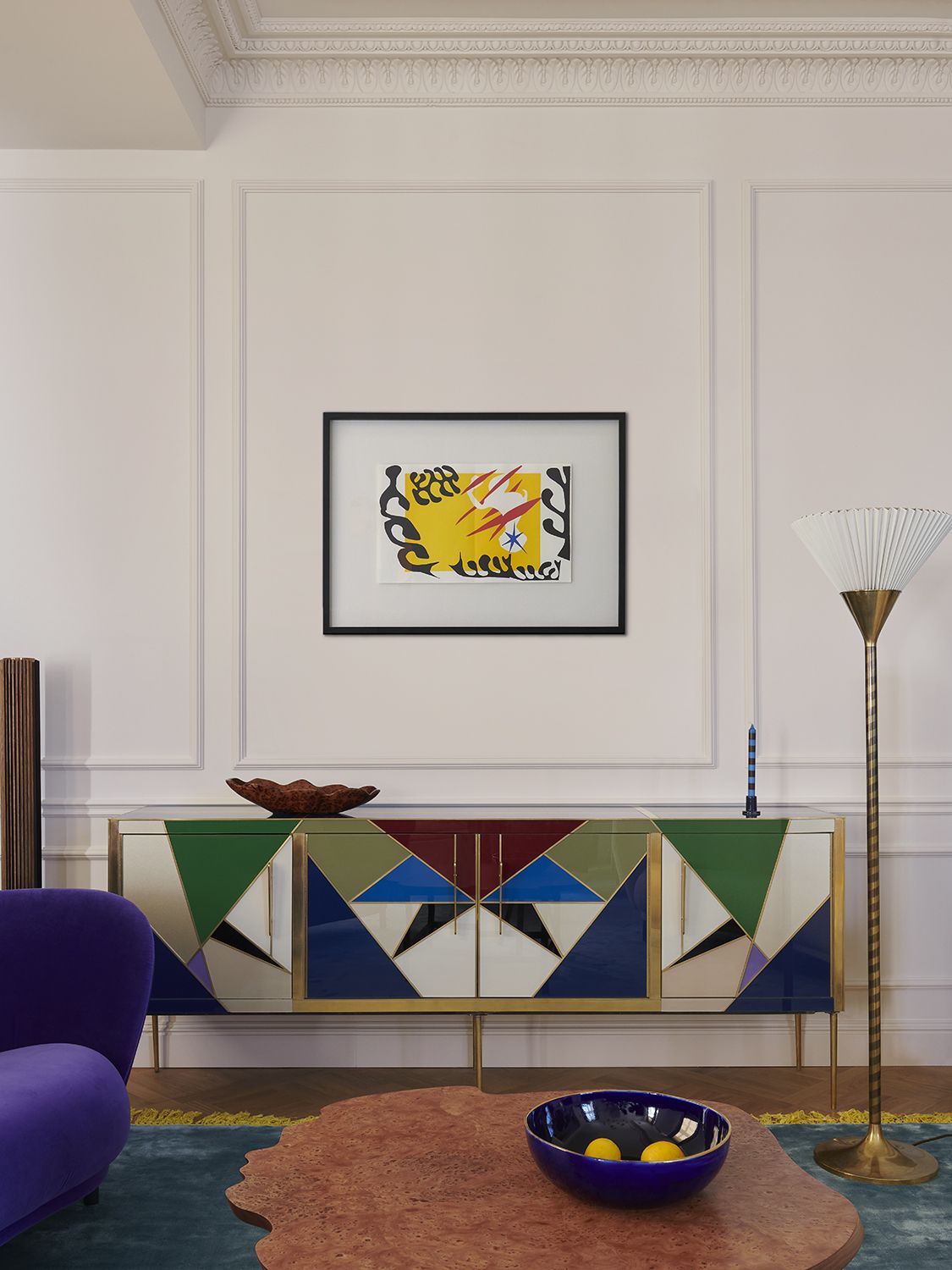 For most of us living without a living room TV feels pretty unrealistic. Of course if you are lucky enough to live in a big enough house where you can create a snug dedicated to hygge evenings, curled up on a sofa with a glass of something, then you could potentially avoid having an additional one in the living room. But if, like me, you don't have room, and you love to relax with an addictive Netflix series or a gripping movie, then it is more about how you can reduce the visual noise of a TV.
'Every year and invariably at the top of my list of things to throw away from every interior is a TV,' says designer Marta Chrapka suggests. 'This is because it is usually placed in the center of the living room and it is not a pretty object…I suggest closing it in a cupboard - it can be a TV pull-out system or simply a lockable door.'
Other options include opting for one of those brilliant Samsung art TVs (I have one and it has been a game changer), hanging a picture on a rail that slides to cover the TV when not in use (Studio Ashby did this brilliantly in one of their projects), or having another very visible focal point in the room and placing the TV off-center. Many of the best TV brands have styles that are incredibly discreet.
3. Worn bedding, towels and linens
The New Year is a great time to do a deep dive into your laundry cupboards, take everything out and sift out any sad looking sheets, towels and linens. Refreshing these everyday items can make all the difference to how you feel about your home. Getting into a freshly laundered bed feels wonderful, but freshly laundered sheets that are brand new and look fantastic, is another level.
'Repurpose or discard anything that is feeling a little worn,' says Kate Logan Le Blanc from Logan Killen Interiors. 'If purse strings are preventing a full on refresh, it is amazing how a fresh stack of towels, new bedding, or one special pillow you love can bring a fresh energy into a space.'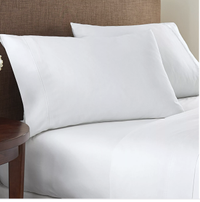 4. Fake plastic plants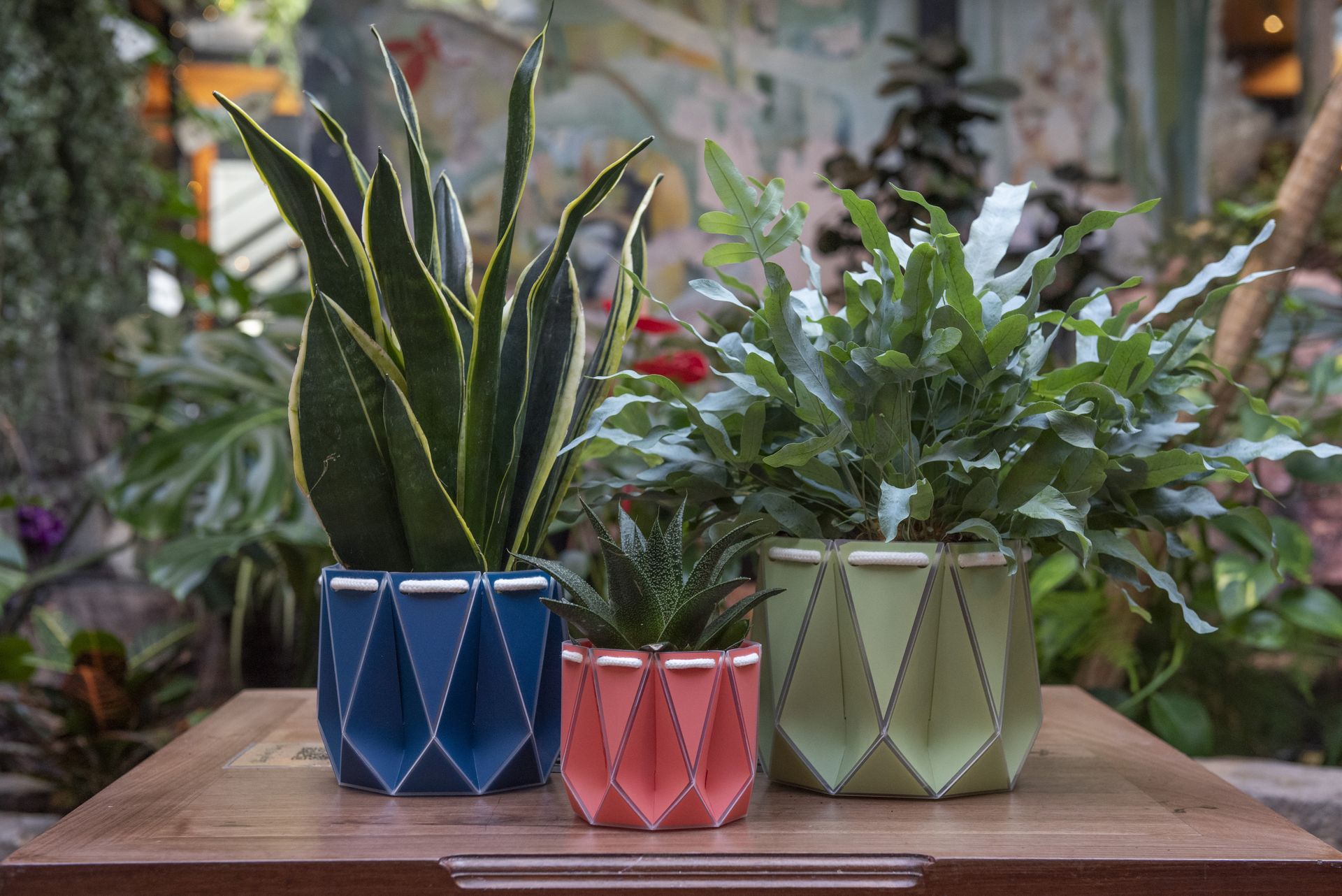 Now don't get me wrong, after killing a lot of houseplants in my 20s I too turned to faux plants to satisfy my millennial greenery needs but it just doesn't quite hit the mark in the same way. Even the very expensive ones (and my goodness the good ones really are pricey), just don't quite look as good. If you also aren't that green fingered opt for things that are almost indestructible like Devil's Ivy or winter bulbs like Hyacinth or paperwhites that give you a good couple of weeks of interest. Our guide to the best houseplants for beginners will help you, too.
'I feel like they're dust collectors, not great for the environment and although they've come a long way, there still is nothing like the real deal!' says Meg Kelly from Clella Designs. 'There are so many low maintenance house plants options like a snake plant, easy peasy plants, most cactuses, etc. I will say, there is one exception though, The Green Vase makes beautiful paper flower arrangements that are more like pieces of art.'
5. Carpets that are covering original wooden floors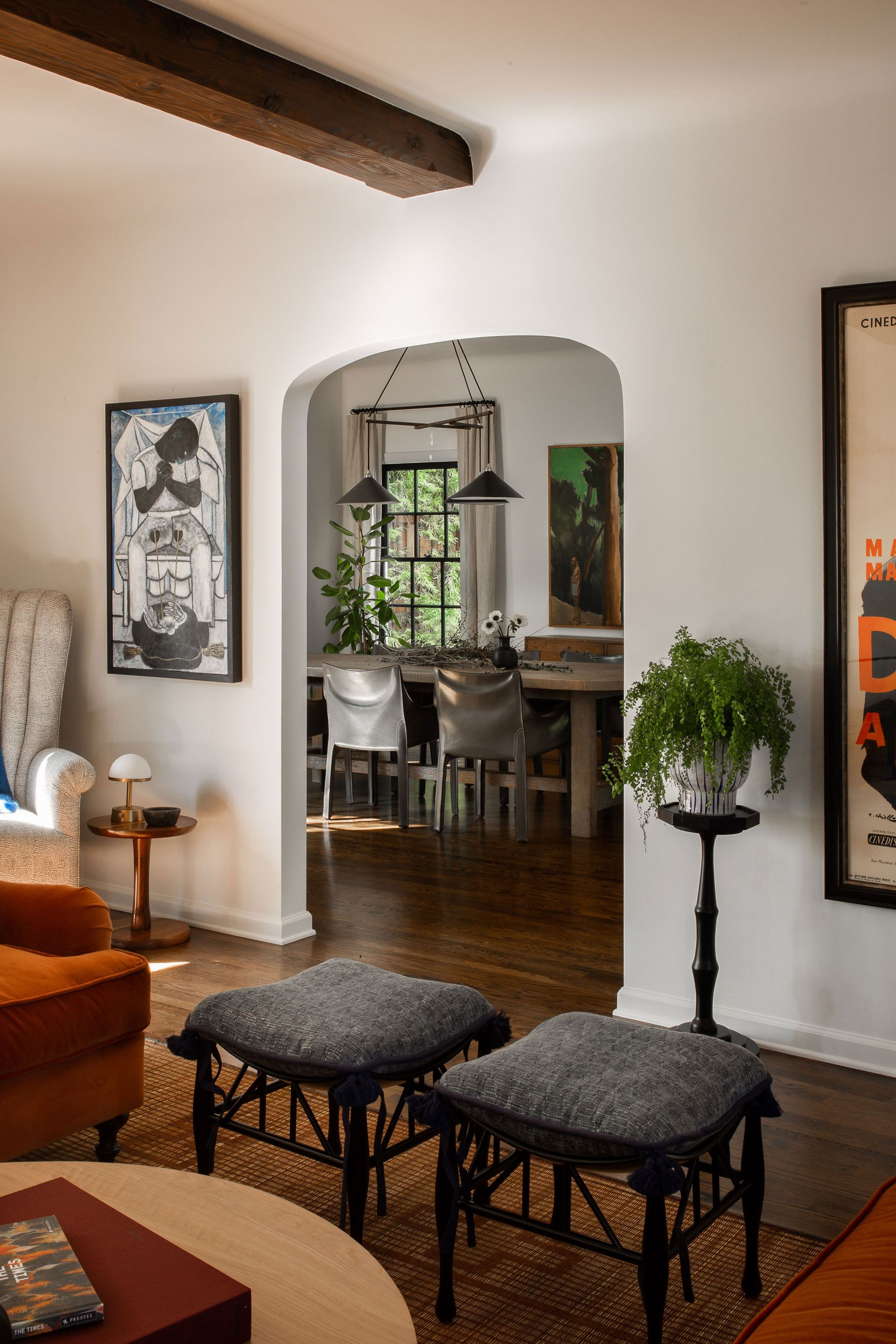 'I would advise you to get rid of carpeted floors and find the beautiful wooden floors hidden underneath,' says the interior designer Marianne Evennou. 'Pulling up an old, worn carpet to reveal a beautiful, original parquet floor in perfect condition might be an unrealistic dream but it is amazing how stunning even the saddest looking floor can look after a bit of TLC by a professional.'
This can feel like a bit of a gamble, true, but if you are willing to put in the time then it could pay off. 'Our original floors looked very sad indeed when we first pulled the very old red carpets up,' Marianne says. 'But after a couple of days in the hands of a professional they looked unrecognizable!
6. Trend driven purchases that don't work in your home
We are all (I hope I am not alone in this anyway) guilty of being so heavily influenced by what we see in other people's homes that we end up buying something that might not be our taste. Sometimes those pieces work out brilliantly when they are in the landscape of our home but sometimes those pieces just don't work and never will.
'The way we see our homes has dramatically shifted and therefore lots of exciting new updates have probably crept into our homes as a result,' says the designer Alice Crawley. 'But with this shift there will likely have come some very quickly-made, interior design trend-driven purchases, and these items often don't necessarily sit well within what we already own even though we absolutely HAVE to have it. With that in mind, my 2023 advice would be to have a proper look at your home, your surroundings, and really consider what it is you love about your home - and what you don't.'
7. Impersonal objects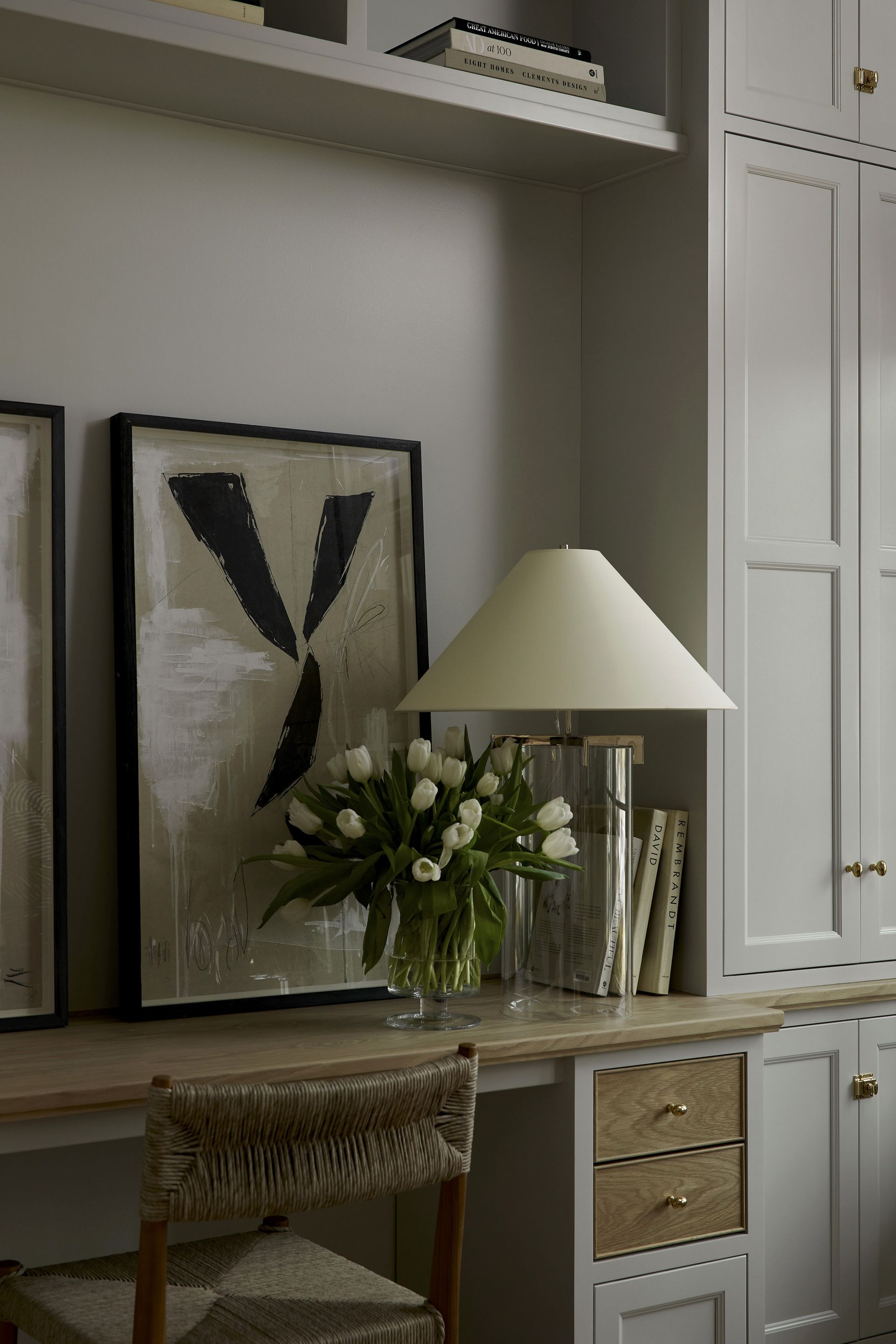 The most beautiful homes, in my opinion, are those that have great bones and great personality. Whether that is expressed with a brilliant collection of art on the walls, a careful selection of curious objects or creative interior design. Ideally all three.
'I'd love to see people let go of impersonal decor in their homes,' says the interior designer Alex Adamson, who filled the surface above with items that meant something to the homeowner. 'We don't all need the same designer coffee table books and overpriced objects we saw on Pinterest just to fill a blank space. Save your money and space until you find something you love! Choose books and artwork that actually mean something to you and you'll avoid wanting to throw it out as soon as the next trend rolls along.'
8. Anything that doesn't spark joy
'You should toss anything that doesn't give you absolute pleasure,' says the designer Elizabeth Hay. 'If you look at a picture or a fabric or an accessory and it doesn't fill your heart with joy it should be tossed away…You should obviously keep stuff you still like and that is useful. I'm also a great fan of repairing things rather than throwing items away.'
There are plenty of people out there (much to my surprise) who, regardless of how perfect a piece of homeware is, wouldn't necessarily get joy from it. And for those that are slightly less passionate about interiors (read less obsessive) it might be more realistic to think of it in another way, and just make sure there are no items in your home that you actively dislike. Those are the pieces to reconsider next year because life really is too short for your heart to sink every time you put your cup of tea on the ugly coasters you inherited from your great aunt 10 years ago.
9. Pampas grass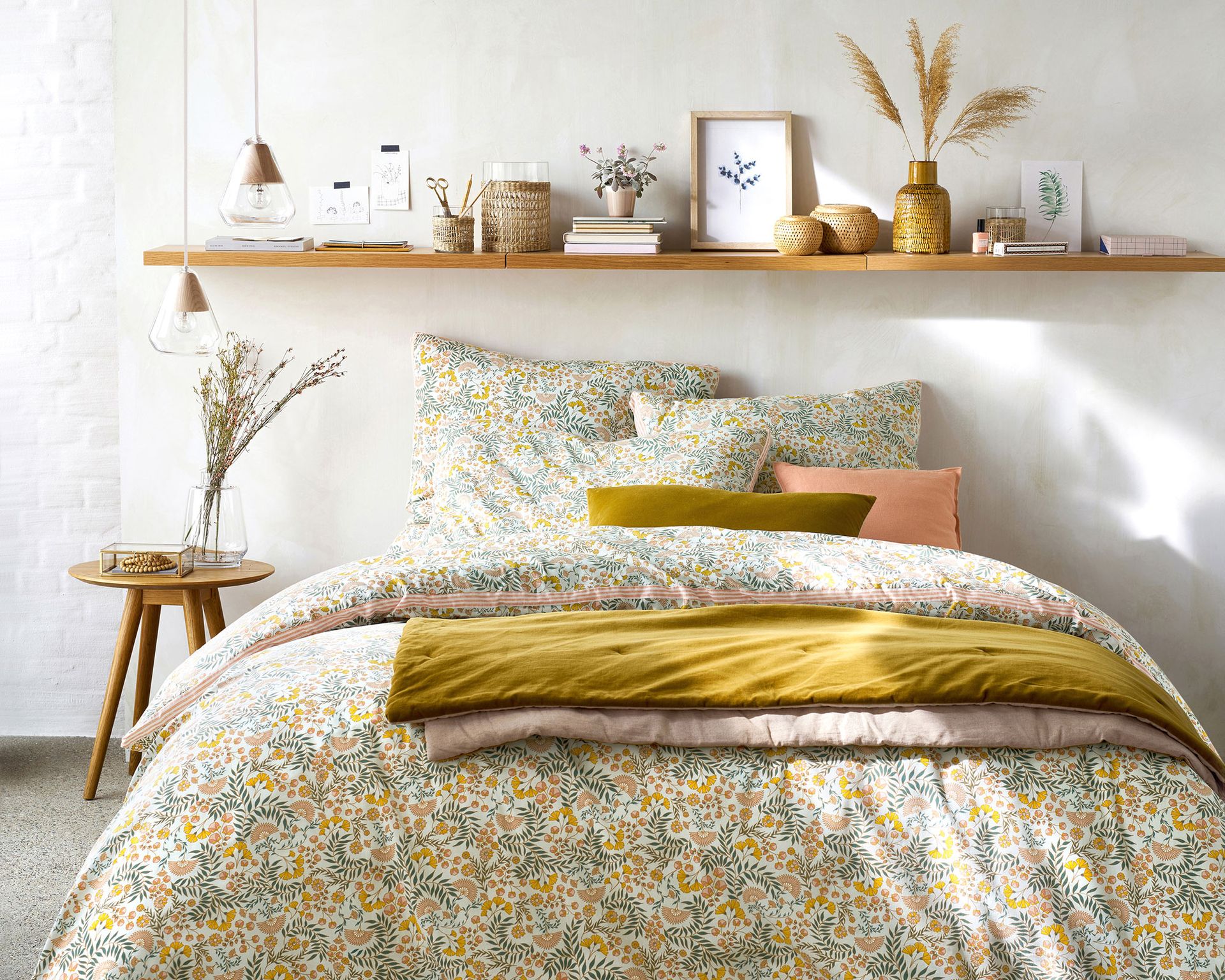 I found this one a little confronting as I really did lean into this trend for quite a while. Even I, however, can see the merit of moving away from pampas grass and instead embracing something fresher now.
'Putting dead things in your home is just bad Feng Shui,' says Allegra Muzzillo from ACM Interiors explains, swiftly negating all dried flowers. 'To boot, pampas grass gets messy… Shop your backyard with your pruner and bring, very literally, some life into your home. If it's winter where you are, seek out live, fragrant pine cuttings or live floral garlands (magnolia, etc) from your local flower market or farmer's market.'
10. Anything that no longer works for your current lifestyle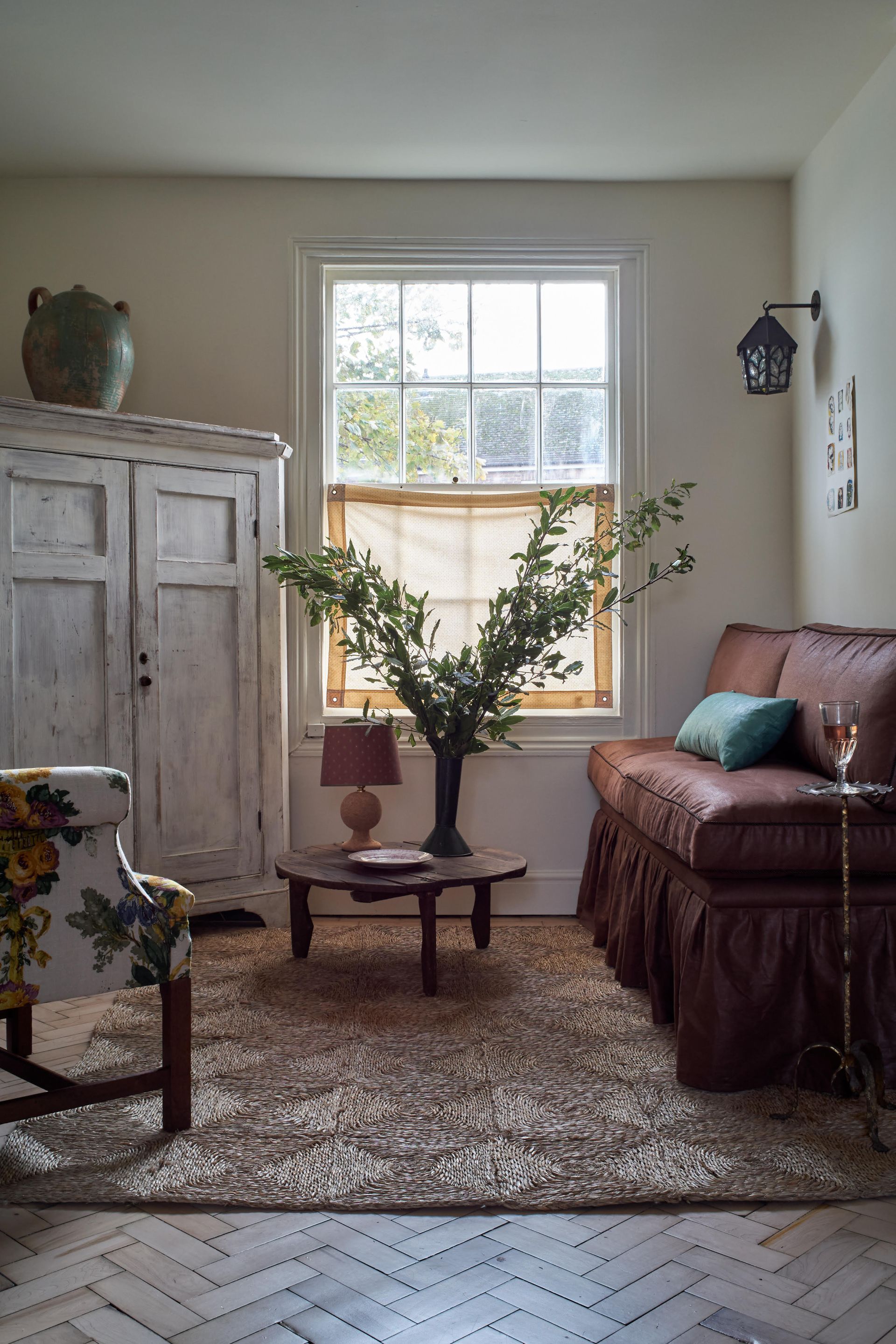 Homes should be ever evolving and reflect our lifestyle. Our needs change all the time - from desperately trying to find space for a home office during lockdown, to the changes that come when you suddenly have children - or indeed when your kids fly the nest. We get so much more out of our homes when we bring them along on our journey and we make sure that the spaces and decisions we made years ago are still relevant now.
'I would take a moment to look around and really see what's serving you in your home and what isn't,' says Sophie Rowell from Cote de Folk, who is behind the joyfully minimalist living room above. 'Whatever the reason, take the opportunity to look at each room and how it functions and if it still serves you and your family the best it can. I recently redesigned my lower ground floor. How we lived when we moved in, when my son was four is very different now he is nearly 12. How we use that part of the house has completely changed - getting rid of a small kitchen island and bringing the table into the kitchen itself freed up enough space to create a second lounge area.'
And one thing to keep....
For me it has to be those sentimental items in your home. For someone who loves things I am actually not hugely attached to a lot of it. The big pieces of furniture, even the expensive ones, really don't mean that much to me. But there certainly are a few items that are truly irreplaceable - my nan's side tables, an original piece of artwork that was a gift for our wedding, my childhood piano, some of my children's pictures I have framed, a huge pot I bought home from Marrakech… I could go on.
'Something you should ideally keep would most certainly be sentimental family heirlooms or antiques,' says designer Meg Kelly. 'If it's a piece that you love, there is always a way to make it work! For example, I'm very much in the camp of having a piece reupholstered and giving it new life or having a piece of art reframed - just these simple adjustments can easily elevate your space!'
The Livingetc newsletter is your shortcut to the now and the next in home design. Subscribe today to receive a stunning free 200-page book of the best homes from around the world.
Charlotte Alldis started her interiors Instagram account Thrifted Abode nearly five years ago. Since then she has renovated two properties and has been passionately learning about interior design along the way. She has just launched her interior design consultancy whilst also continuing to work as a Marketing Director for a hotel. Her work as a marketeer over the last decade has given her great foundations to appreciate good aesthetic design and the power of fantastic photography. She is beyond excited to finally kick start her interior design business.