5 genius things refrigerators can do in 2023 that'll convince you it's time for an upgrade
If it's been a while since you last bought a refrigerator, here are just a few of the best features to look out for, from better food preservation to longer-lasting ice cubes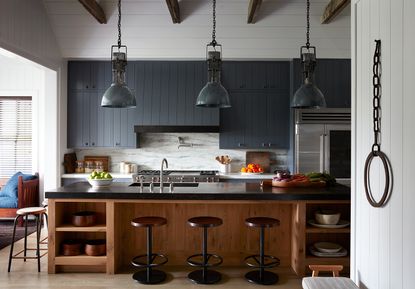 (Image credit: Stephen Kent Johnson. Design: Robert Stilin)
A refrigerator is a purchase you don't need to make very often. If you're working on a kitchen remodel, you might choose to upgrade to a new appliance at that time, but otherwise, they have surprising longevity. Typically, the technology doesn't really go wrong, which means refrigerators can have a shelf life of anywhere between 10 and 20 years.
However, if you are clinging onto a 10-year-old refrigerator, it might be time for an upgrade. Not only has technology come a long way in a short time, making these appliances much more energy efficient, but you're also missing out on some brilliant new features that can make all the difference in reducing food waste for a truly modern kitchen.
So, if you are considering buying a new refrigerator, what (pardon the pun) cool new features should you be looking out for? Of course, energy efficiency is a must, but these are the more interesting and innovative tech you should also look out for.
Hugh is Livingetc.com's deputy editor, and an experienced journalist who has worked for specialty kitchen titles. Here, he outlines some of the best modern features to look out for when shopping for a refrigerator.
1. Longer-lasting ice cubes
Okay, it might not seem like the most life-transforming feature to start a round-up of the best refrigerator tech, but if you have the same complicated relationship with ice that I do, you'll understand why LG's Craft Ice innovation is such a brilliant idea.
After all, an ice maker is a necessity of any good modern refrigerator, especially in summertime, but Craft Ice elevates the humble ice maker to the next level. By making spherical ice balls instead of cubes, the ice actually melts more slowly, meaning your drink stays cooler for longer, while also not completely diluting it before you've even had more than a few sips. It's a better choice for a drink like whisky too, where traditional ice cubes are usually avoided as they water it down too quickly.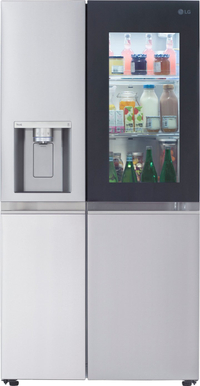 2. Vacuum drawers
This innovation from appliance brand Hitachi is something we expect to see all refrigerators to have in the future. By taking a crisper drawer and fitting it with an airtight seal and a vacuum pump, suddenly you have the option for vacuum-sealed storage in your refrigerator.
As with all food that should be wrapped to be stored, the lack of oxygen in the drawer will slow down the decomposition of your fresh produce, increasing its longevity. However, it will also help to keep meat and fish moist, cheese flavorful and the right texture, while helping fruit and vegetables retain their color and nutrients.
3. Blue light crispers
If that wasn't enough, there's another concept that's been introduced to refrigerators in recent years that's also designed to make your fruit and vegetables last longer, while preserving their nutritional value, too. Traditional crisper drawers can now be fitted out with a 'blue light' that studies show continues photosynthesis in your fresh produce, ensuring that vitamin C and other nutritional content is preserved.
Appliance brands such as Beko and Blomberg have both adopted this blue light technology in their refrigerators, helping to keep your fresh produce healthier for longer.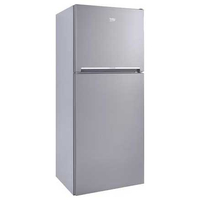 4. Virtual food management
We've all been there, you're out at the grocery store and you can't quite remember if you needed to pick up another gallon of milk or not, or whether something has already expired.
Samsung has a solution for its refrigerators that make use of its Family Hub technology. With the View Inside app, you can create a Food List which will either automatically recognize different foods or, if not, can be added manually. You can then add in the expiry dates for these foods, so you have all the information you need at a glance.
You can access this from your refrigerator's display, or from your phone. This technology really does make this refrigerator one of the best smart appliances for your kitchen.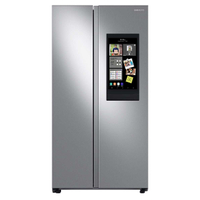 5. Knock to view
While Samsung's refrigerator allows you to see inside through cameras, LG's Instaview lets you see your chilled favorites with just a knock on the door. Well, knock twice. This will illuminate the tinted glass so that you can see inside.
So, why not just open the door? Well, refrigerators are designed to keep cold air in. That means, whether you're planning for a food shop or just looking for your next snack, you don't let the cold air out, helping your refrigerator stay more energy efficient.
The Livingetc newsletter is your shortcut to the now and the next in home design. Subscribe today to receive a stunning free 200-page book of the best homes from around the world.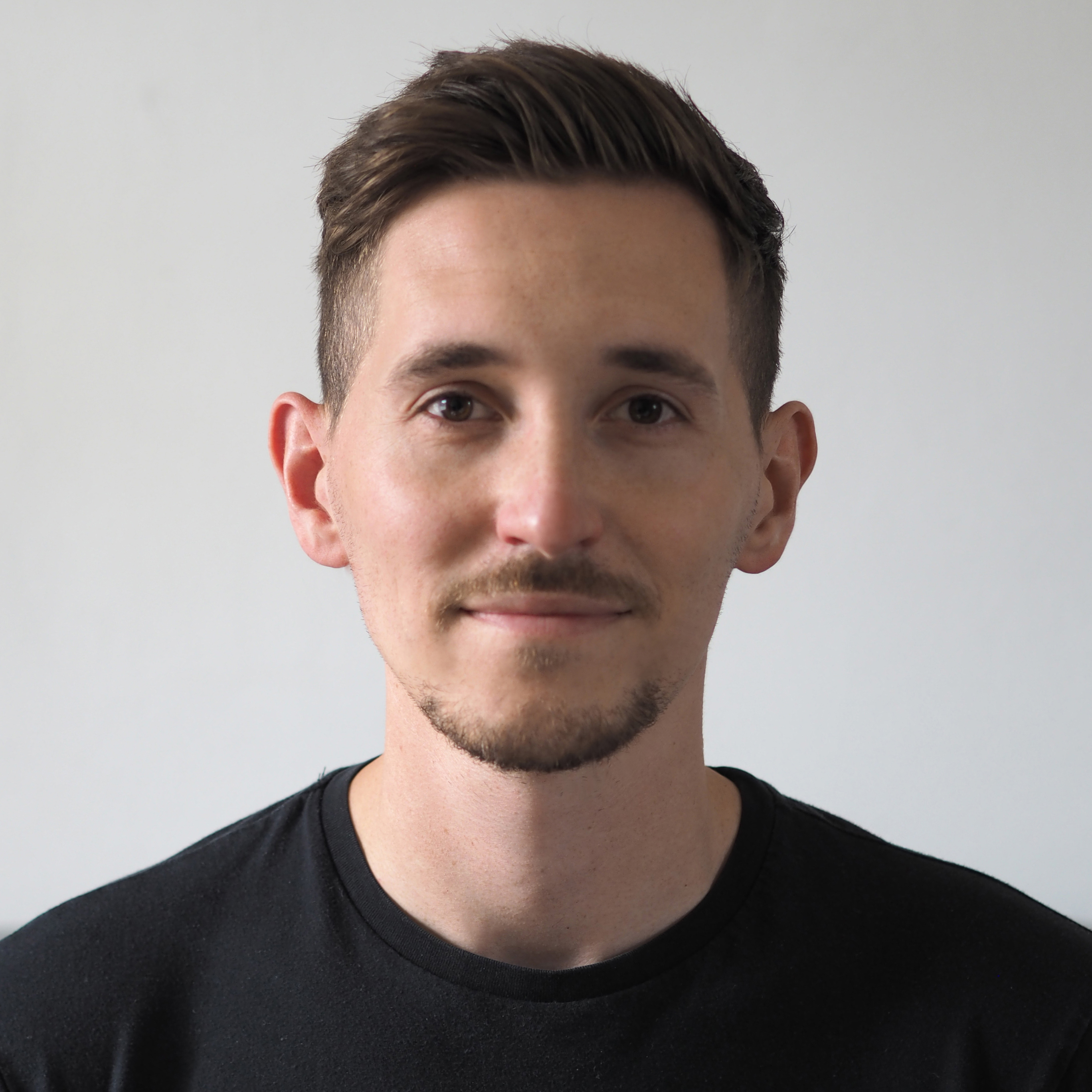 Hugh is the Editor of Livingetc.com. From working on a number of home, design and property publications and websites, including Grand Designs, ICON and specialist kitchen and bathroom magazines, Hugh has developed a passion for modern architecture, impactful interiors and green homes. Whether moonlighting as an interior decorator for private clients or renovating the Victorian terrace in Essex where he lives (DIYing as much of the work as possible), you'll find that Hugh has an overarching fondness for luxurious minimalism, abstract shapes and all things beige. He's just finished a kitchen and garden renovation, and has eyes set on a bathroom makeover for 2023.