9 of the best flowers for hanging baskets to elevate your outdoor space with floral displays, bursting with color
Hanging baskets are an easy way to spruce up your backyard. Here are the best flowers for the job, as chosen by experts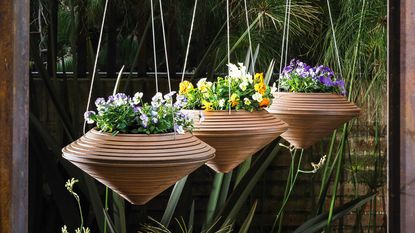 (Image credit: Crescent Garden)
The Livingetc Newsletter
For style leaders and design lovers.
Thank you for signing up to LivingEtc. You will receive a verification email shortly.
There was a problem. Please refresh the page and try again.
Hanging baskets are one of the prettiest ways to spruce up your backyard or porch. Conveniently hung from brackets or other structures, they're an accessible way to dip your feet into gardening even in small urban areas, and now is the perfect time to plant them if you want beautiful floral displays bursting with color come the summer.
Curating an abundant basket of blooms is actually a lot easier than it sounds - even the less green-thumbed among us can get to grips with this container gardening idea. All you need to do is line a basket with coir material, add potting soil, and then arrange a few plants of your choice (trailing ones are best for a fuller look).
Lilith is an expert at following news and trends across the world of interior design. She regularly shares color stories with readers to help them keep up-to-date with ever-changing trends that promise to add personality into the home, as well as those you ought to avoid. For this article, she spoke to gardening experts to get suggestions on the best plants and flowers to pick for hanging baskets.
Best flowers for hanging baskets
Before you set out on the task, however, you'll want to know which are the best flowers for the job. Here, we speak to some gardening experts who share their ideas, alongside some advice on how to give this traditional look a more modern shake-up.
1. Petunias
Petunias are a classic choice for hanging baskets, loved for their distinctive trumpet-shaped flowers that come in hundreds of colors and variations which happily spill over baskets and cascade toward the ground.
'Petunias are a great way to add color and texture to gardens, patios, or balconies,' says Richa Kedia, gardening expert and blogger at The Nursery Lady. 'To care for them, you must give them at least 6 hours of direct sunlight daily and keep the soil moist while avoiding overwatering. They're also heavy feeders, so it's recommended to fertilize them once a week with a balanced fertilizer.' We think this all-purpose fertilizer from Amazon is a good choice.
To create a vibrant pot, Richa recommends pairing petunias with other sun-loving annuals, such as Marigolds, Lobelia, and Sweet Alyssum. For a more pared-back approach, try planting single petunia plants in smaller baskets and using them to flank your front porch.
2. Fuchsias
You probably won't see fuchsias anywhere else other than hanging baskets. These decorative flowers hang downwards and have a distinguishable teardrop shape with long, elegant stamens.
'They're known for their beautiful, drooping flowers, which come in a range of colors, including pink, purple, and red,' explains Diana Cox, plant expert at The Gardening Talk. 'Fuchsias prefer a partially shaded location (making them great for shaded patios or verandas) and they require regular watering.'
According to Richa, a primary reason for their popularity is that their blooms last from spring all the way until fall. 'Use a balanced fertilizer every 2-3 weeks during the growing season to encourage abundant blooms,' she adds. 'If you want your fuchsia basket to make a statement, you can pair them with more delicate plants like Lobelia, Impatiens, and Bacopa.'
3. Begonias
This perennial plant has clusters of single or double flowers - typically in shades of white, pink, orange or red - with deep green waxy leaves. Not all begonias trail however, so look out for varieties such as 'Cascade pink' and 'Pendula White' if you want to reap their benefits in a hanging basket on your balcony or porch.
'Begonias prefer partial shade and can tolerate full shade, but you must keep them away from direct sun,' urges Richa. 'They prefer to be watered deeply but allowed to dry out slightly between watering, so make sure the soil is well drained.'
As a slow-growing plant, these pretty blooms don't need a lot of fertilizer, but Richa recommends feeding with a balanced mix every 4-6 weeks during the growing season. Since their petals form in tight clusters, it's a good idea to intersperse them with more delicate sprays such as lobelia to add depth and dimension to your display.
4. Verbena
Verbena flowers are perfect if you want a more dainty and delicate hanging basket. Bundles of small flowers form pom-pom shapes that either trail or grow upright. The latter varieties are great at adding some height to a basket, while trailing ones will tumble over the edges, helping to hide the container.
'They're incredibly versatile, coming in a wide range of colors including pink, purple, red, and white,' says Richa. 'To care for them, provide them with 6-8 hours of full sun and occasionally dose them with a balanced fertilizer.' When it comes to companion planting, she suggests pairing them with petunias, lobelia, or geraniums.
5. Lobelia
We've already mentioned these little beauties several times in this list, proving that they're a classic favorite when decorating with hanging baskets. Also a popular plant for window boxes, their tiny five-petaled flowers bloom in shades of purple, rose, and white but, most popular is the true blue shade accented by white eyes (shown above).
'Lobelia is a low-growing plant that produces beautiful, delicate flowers and prefers a partially shaded location,' notes Diana. 'It's a great choice for adding texture to your hanging basket.' Try punctuating the gentle sprays with burst of bolder, clusetred blooms liek begonias or geraniums.
6. Geraniums
Speaking of geraniums, these clusters of pretty petals, commonly seen in terracotta pots in container gardens, are also a popular addition to hanging baskets. They grow upright in bushy bunches, typically pink, red, and white in color, with hairy green foliage.
Unlike many other flowers on this list, geraniums prefer direct sunlight so they're a safe choice if you want to hang your basket on a wall that's isn't shaded. 'Geraniums are also known for their strong fragrance, which can help to deter insects,' adds Diana. A basket potted with these individual plants speaks for itself, and their scent is like being transported to the Mediterranean.
7. Impatiens
'Impatiens are a colorful, easy-to-grow, shade-loving annual that can add beauty and charm to your garden or patio,' notes Richa. They aren't as leggy as some other hanging basket flowers, making them a good choice if you want a more minimalist floral display, or for adding depth to bushier flowers like lobelia.
'To care for them, give the plant partial to full shade or some morning sun,' says Richa. 'They like well-draining soil and prefer to be watered deeply but allowed to dry out slightly between watering.' She suggests planting them alongside begonias, fuchsia, lobelia or violas for a maximalist floral display that's vibrant and vivacious.
8. Nasturtiums
A more unique option for your hanging basket is nasturtium, an edible plant that helps to keep pests and insects at bay (making them a popular choice for vegetable gardens). They come in climbing, bushy, or cascading varieties, the latter of which is best for baskets.
'Nasturtiums can add a pop of color to your outdoor space, coming in shades of yellow, orange, and red,' says Diana. Their distinctive round foliage compliments the flowers and will work well among other blooms to add some variety. Hang them in woven baskets on the posts of a pergola for a country-cottage feel. Keep them close to your herb garden too as the flowers are great at adding a burst of peppery flavor to salads.
9. Million Bells
Last on the list is million bells. Consider these the little sister of the petunia (they're sometimes known as the mini petunia, although they're not sticky to the touch like petunia blooms). They likewise have the distictive bell-like shape, but are generally smaller and more prone to cascading.
'They come in a range of colors, including pink, yellow, and purple, and they prefer a sunny location,' notes Diana. 'They're also known for their long blooming season, which can last well into the fall.' These luscious blooms are great at attracting butterflies, making them a great choice for wildlife gardening. When planted on their own, they have a firework like effect that completely disguises the container they're in.
How to care for hanging baskets
Caring for hanging baskets is relatively simple, but they will need a strict watering regime. 'First, you need to make sure that your basket has good drainage,' says Diana. 'This will help to prevent root rot and other issues.'
She continues: 'Hanging baskets can dry out quickly during hot weather, so make sure to water them regularly.' You'll need to water your baskets whenever the soil feels dry to the touch and during the heat of summer, that could mean daily. Make sure to also dead-head any blooms to help your baskets thrive and cut back any leggy plants to keep them looking tidy.
Our 3 favorite modern hanging planters
$126 for two
Daniel Hanging Planter, eplanters
For a contemporary look, try this cone-shaped hanging basket from Crescent Garden, available at eplanters. Pair with vining greenery to create an eye-catching centerpiece for your patio, or add small delicate violas for a minimalist design. At 16 inches wide and 8 inches tall, these baskets are perfect for experimenting with your floral arrangements.
$26.98
La Jolie Muse hanging planter, Amazon
With a modern marbled finish, this hanging planter is an elevated version of traditional hanging baskets. In cement grey, it'll create an interesting contrast to bright florals, but looks just as good with green plants in too.
$34.99
Southern Patio Westlake hanging planter, Target
For a more rustic, industrial vibe, try this galvanized metal hanging basket from Target. The12 inch basket is a lightweight and durable alternative to metal planters with a weather-resistant silver finish that's not only decorative but won't rust like other containers either. It's coated with UV protectors too, making it perfectly safe for your plants. We think it's the perfect addition to a small urban garden.
For style leaders and design lovers.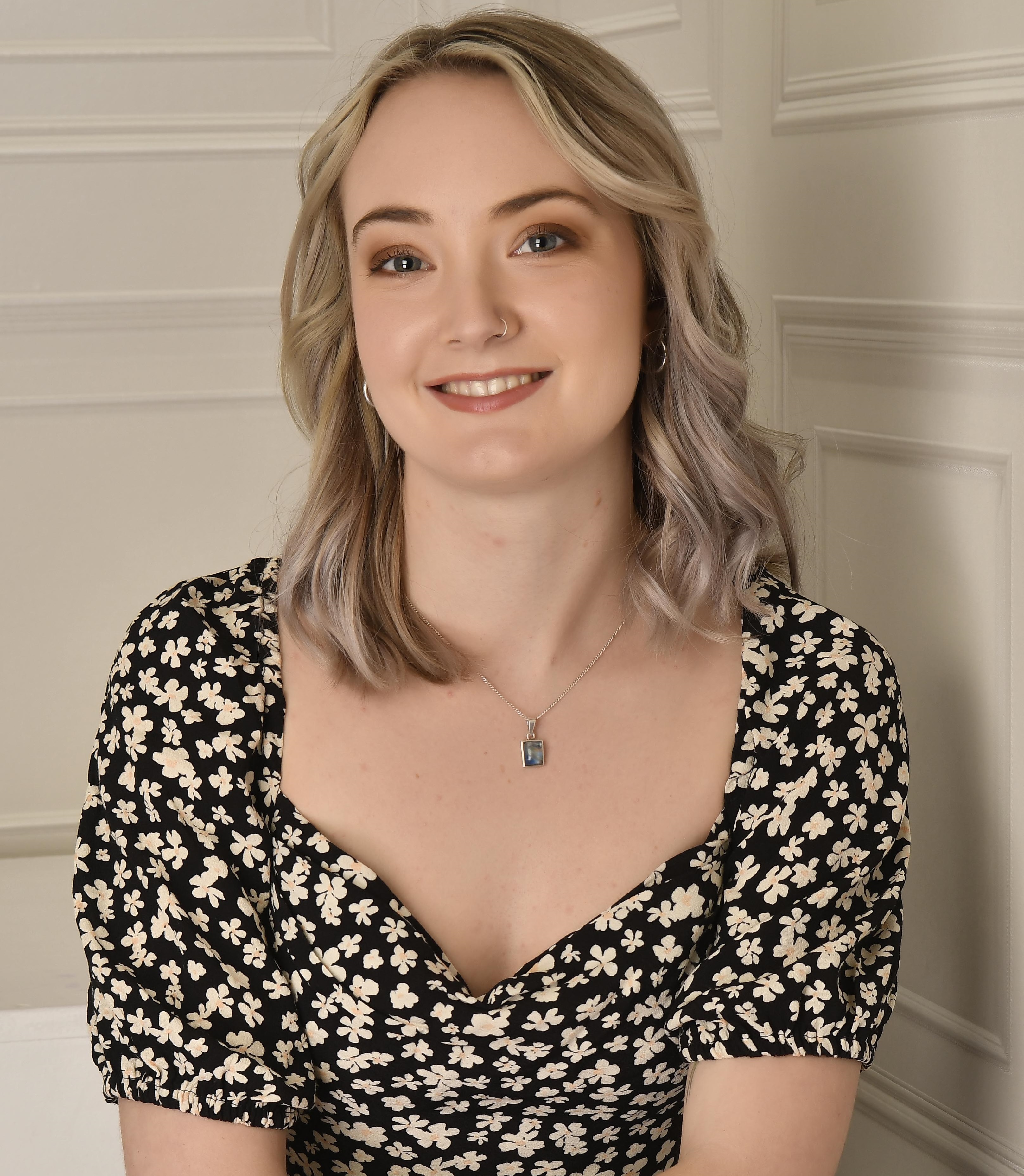 Lilith Hudson is the Staff Writer on Livingetc, and an expert at decoding trends and reporting on them as they happen. Writing news, features, and explainers for our digital platform, she's the go-to person for all the latest micro-trends, interior hacks, and color inspiration you need in your home. Lilith discovered a love for lifestyle journalism during her BA in English and Philosophy at the University of Nottingham where she spent more time writing for her student magazine than she did studying. After graduating, she decided to take things a step further and now holds an MA in Magazine Journalism from City, University of London, with previous experience at the Saturday Times Magazine, Evening Standard, DJ Mag, and The Simple Things Magazine. At weekends you'll find her renovating a tiny one-up, one-down annex next to her Dad's holiday cottage in the Derbyshire dales where she applies all the latest design ideas she's picked up through the week.