What is the companion planting? Experts explain the gardening technique that can bring more color to your backyard
Experts explain the perfect plant partnerships and the host of benefits they can bring to your backyard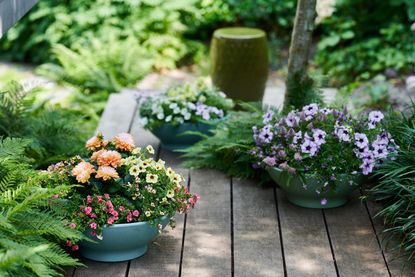 (Image credit: thejoyofplants.co.uk)
The Livingetc Newsletter
For style leaders and design lovers.
Thank you for signing up to LivingEtc. You will receive a verification email shortly.
There was a problem. Please refresh the page and try again.
Spring has finally sprung, which means it's time to start tending to the plants in your backyard. If you've tried your hand at gardening in the past and you're hoping to level up your green-thumbed game this season, give companion planting a go. This super easy yet beautifully effective landscaping idea is one of the easiest ways to introduce more color and variety to your outdoor space, however big or small.
Spending time amongst our plants can certainly do wonders for our mental well-being, but this isn't the sort of companionship we're talking about. This gardening technique involves pairing different plants together and planting them in close proximity for added depth and color in your flower beds or containers while also benefitting the crops' health. As far as backyard ideas go, it's one of the best ways to venture further into the world of gardening.
To learn more about this nifty little trick, we've spoken to some expert gardeners who know a thing about how to master companion planting. From the perfect plant partnerships to the host of different benefits they can bring to your backyard, here's what you need to know.
Lilith is an expert at following news and trends across the world of interior design. She's committed to helping readers make the best choices in their homes (and backyards) through sharing practical tips and guides. In this article, she speaks with expert gardeners to learn more about how to incorporate companion planting in your outdoor spaces
What is companion planting?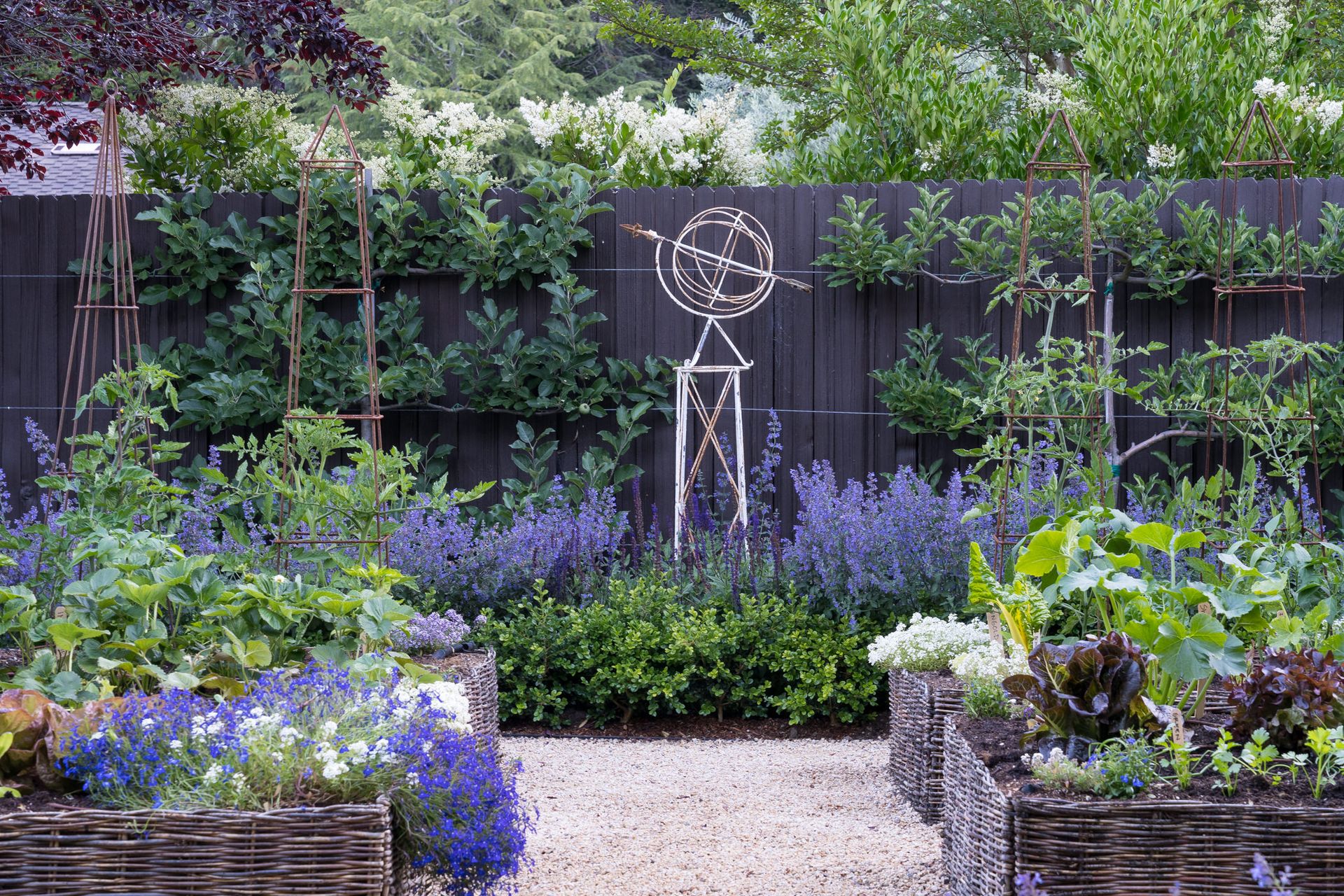 In short, companion planting is a gardening method that involves combining several different plants together in the same space - be it a flower bed, planter, or hanging basket - to introduce more beautiful blooms to your space. It's essentially just putting plants together but in a complementary and considered way.
'Companion planting is an age-old technique of planting different plants together to enhance their growth, health, and productivity,' says Diana Cox, plant expert at The Gardening Talk. 'It involves strategically planting certain plants near each other to reap mutual benefits. The practice is based on the idea that certain plants can enhance the growth and yield of different plants while deterring pests and diseases.'
According to Richa Kedia, gardening enthusiast and owner of the blog, NurseryLady, the companion planting gardening trend is a common practice in permaculture or sustainable organic gardening as an alternative to chemical pesticides and fertilizers. 'This is because the process aims to create a harmonious ecosystem where plants support each other's growth, improve soil health, and ward off pests and diseases,' she explains.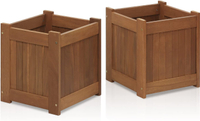 2 large wooden planters, Amazon
These large wooden planter boxes from Amazon are perfect for companion planting an array of colorful blooms. The dark red meranti wood is treated with teak oil for a natural look that will blend beautifully into your backyard and offer the ideal foundation for your floral displays.
When and where should you incorporate it?
The good news is, whether you have a sprawling backyard, a small garden, or just a balcony, you can incorporate companion planting into your outdoor space. 'The beauty of this idea is that it can be used in any type of garden - from containers to flower beds and even vegetable allotments,' explains Lina Cowley, gardener and plant expert at Trimmed Roots. It also makes a great underplanting technique as an alternative to bare soil.
Of course, the bigger the space you have available, the more plants you can incorporate. If you have large flowerbeds you can use a whole host of companion plants together whereas, for your planters, you're better off just choosing a select few. You'll also need to bear in mind that you will only be able to use relatively shallow-rooted plants or shrubs in pots or baskets to avoid your plants competing with each other.
While spring is the month we usually associate with gardening, there's no reason you can't make the most of companion planting all year round, but you will need to adjust your plants seasonally. 'In spring you might want to use plants that are beneficial to bees while in winter you might want to use plants that are more resistant to cold temperatures,' says Lina.
What are the benefits of companion planting?
Companion planting isn't only a great way to introduce more plants to your space, but it comes with a host of benefits too, both practical and aesthetic.
'One of the primary benefits of companion planting is the aesthetic appeal it can bring to the garden,' says Richa. 'By planting different plants together, you can create a visually interesting and diverse garden space that's appealing to the eyes. You can also layer the plants as per their height, giving a new perspective to the garden.'
More than just a pretty face, companion planting comes with a host of practical benefits, too. 'Companion planting can improve soil health, control pests, and increase yields in a vegetable garden, while in a flowerbed it can attract beneficial insects,' Richa says. 'In a container garden, companion planting can be used to maximize the use of limited space and improve the overall yield of the plant.'
Companion planting can also help to keep the spread of certain plants under control. 'It can help to reduce the amount of space taken up by single-crop monocultures, encouraging greater biodiversity and a more balanced ecosystem,' says Lina.
All that said, there are a few risks you ought to be aware of. First off, using the wrong plants together can actually hamper growth as they will start competing for space. 'It's crucial to do thorough research on companion planting combinations to ensure that the plants will thrive together,' says Richa. Since companion planting involves planting multiple crops in the same patch of land, it can also lead to competition for nutrients, 'so you'll need to ensure there are enough nutrients in the soil for optimum growth,' she adds.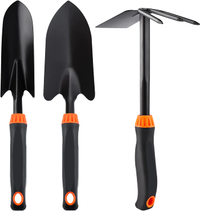 3-piece hand gardening tool set, Amazon
If you're new to gardening, this 3 piece tool set from Amazon is all you need to get started. It includes a lightweight trowel, a hand transplanter, and double-hoe, all of which have an ergonomic grip handle and a hanging hole for convenient storage.
Companion plant examples
With that in mind, you'll want to know which plants do make suitable companions. Putting your matchmaking skills into action will reap the best benefits from this gardening technique, and we've got a few ideas to get you started.
If you want to cultivate a vegetable garden that's companion planting friendly, there are some go-to options that experts recommend. 'Some of the most popular and easy to get to grips with are; marigolds (which are said to help repel some pests, as well as attract pollinators), nasturtiums (which act as a trap crop for aphids and other pests), and chives (which are said to help deter pests and repel some diseases),' says Lina. 'Other popular companion plants include sunflowers, dill, and garlic - all of which are easy to source and relatively simple to get to grips with.'
Any of these plants will work well when together, but if you're looking for some more colorful flowering companion plants, lavender and roses are a good place to start. 'Lavender can repel pests such as aphids and attract beneficial insects such as bees, while also providing a fragrant and colorful addition to the garden,' she Diana. For a layered look, try underplanting your rose bush or tree with lavender shrubs below. Or, for a pretty spring display, you could plant some hyacinths or tulips among a ground cover of spring phlox for a kaleidoscopic backyard this season.
For style leaders and design lovers.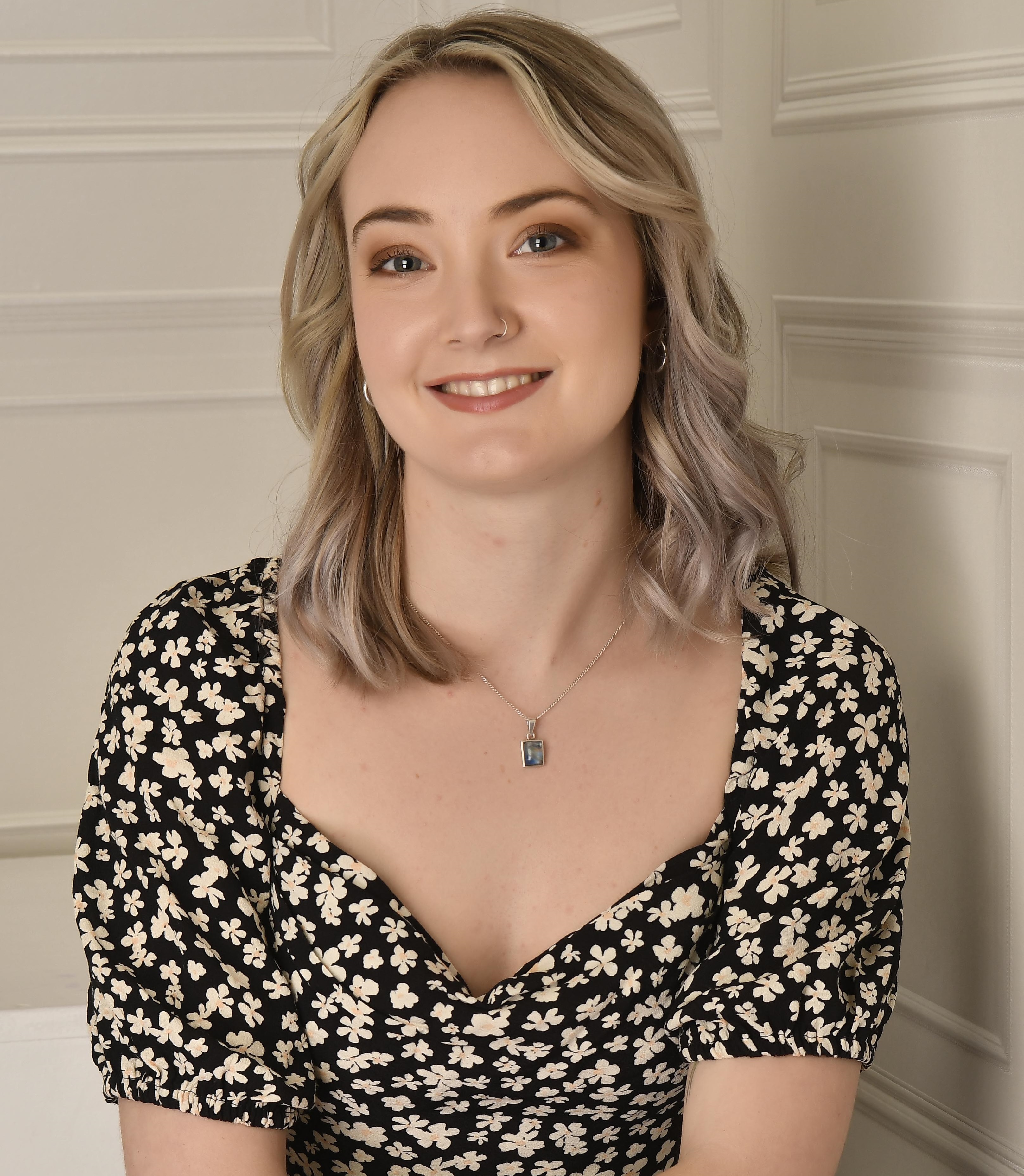 Lilith Hudson is the Staff Writer on Livingetc, and an expert at decoding trends and reporting on them as they happen. Writing news, features, and explainers for our digital platform, she's the go-to person for all the latest micro-trends, interior hacks, and color inspiration you need in your home. Lilith discovered a love for lifestyle journalism during her BA in English and Philosophy at the University of Nottingham where she spent more time writing for her student magazine than she did studying. After graduating, she decided to take things a step further and now holds an MA in Magazine Journalism from City, University of London, with previous experience at the Saturday Times Magazine, Evening Standard, DJ Mag, and The Simple Things Magazine. At weekends you'll find her renovating a tiny one-up, one-down annex next to her Dad's holiday cottage in the Derbyshire dales where she applies all the latest design ideas she's picked up through the week.