11 last-minute Valentine's Day Gifts to show the most stylish people in your life some love this holiday season
We rounded up nine of the most luxurious Valentine's Day gifts —because who could put a price tag on love?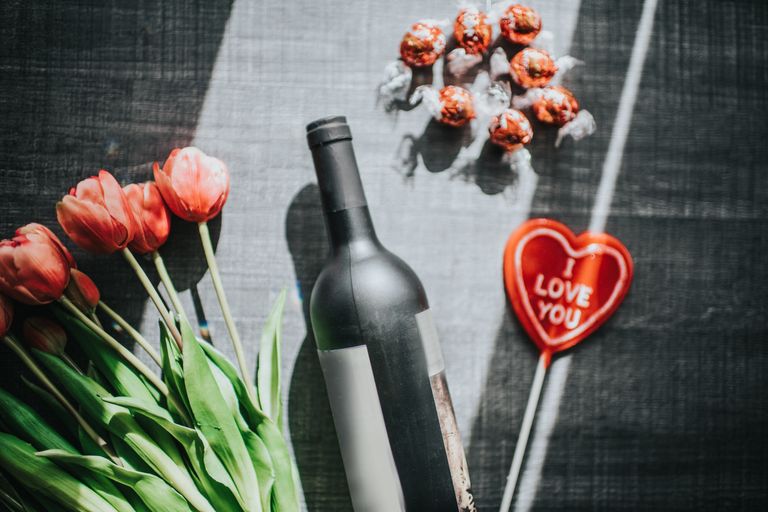 (Image credit: Getty Images)
By Brittany Romano published
February is finally here, and that can only mean one thing: Valentine's Day is right around the corner, and we only have one question. Do you know what Valentine's Day gifts you're giving your loved ones this holiday season? If you answered 'No,' you're not alone.
See, this year got off to a bumpy start — and January felt like an absolute eternity, but now that the clock is officially ticking? We're starting to panic —but right now, is the time to start narrowing down the options, but unfortunately? That's always easier said than done.
Valentine's Day does not come with the same perks as Christmas or Birthdays, and our tried-and-true last resort of gift cards; well, that can feel a bit impersonal when gifted.
Even more so, when you're looking to translate just how much love and affection you have for any individual and covert that into monetary love. So, if you happen to be struggling with this exact scenario, fortunately, you're in luck, and we're here to help.
This year, we've rounded up not only the best Valentine's Day gifts but the best Valentine's Day gifts for the most stylish loved ones in your life.
We've found the crème de la crème of gifts that will start and end your cherished one's days on the right note.
From cool coffee makers to chic loungewear, it's one perfect pick after another, and if you don't believe us?
Continue scrolling to see for yourselves!
1. A city-inspired scent
New York City Candle for $34, at Homesick
Whether you've deserted the city due to the pandemic or just daydreaming of days shopping down Fifth Avenue, this city-inspired candle will do the trick. When lit, nods of bergamot, lemon, grapefruit, and jasmine (to name a few), fill the air to capture the energy of the greatest city on earth, New York.
2. A piece that takes seconds to slip into — and will take you from the sheets-to-the-streets
LoveShackFancy x Morgan Lane Stella Slip Dress for $328, at LoveShackFancy
Loungewear is having a major moment right now — and what better way to keep on trend this Valentine's Day by slipping into this slip dress? Whether you gift it to yourself or ask for it from your S.O., it's safe to assume that everyone will be blushing over this pink number. 
3. A warm and cozy blanket to curl up with by the fire
Janelle Faux Fur Throw Blanket for $148, at Anthropologie
Whether you're cozying up by the fireplace or in need of something to keep you warm and snuggly in bed, this faux fur throw is the way to go. Adding a touch of glamour and a whole lot of plushness anywhere It is placed. 
4. These earrings you can wear while curling up on the couch
Cushion-Cut 4-Prong Studs for $1,130, at 1215Diamonds
Forget the flowers and roses —this year, give your special lady something she can cherish, and wear while relaxing on the couch. These earrings are the pick-me-up everyone needs during this pandemic. 
5. A box of year-round roses
Premium Roses starting at $99.99, at Amazon
Or, in the event roses are your love language, let us suggest this boxed version. Here, these roses are not only aesthetically appealing, but they last much longer than traditional flowers and up to a year. 
6. A monthly subscription of wine
Premium Club Membership starting at $49, available at Cellars Wine Club
The one gift that we can't imagine anyone whining about receiving? This monthly subscription to Cellars Wine Club includes one red and white bottle sent on a month-to-month basis. 
7. A must-have mask for an at-home spa experience
Paula's Choice Radiance Renewal Mask (1.7 fl. oz.) for $36, at Dermstore
Gift your loved ones some much-needed TLC by bringing the spa to your homes! Here, this mask brightens complexions, improves skin texture, and so does will you get the beauty sleep you need; waking to luminous and hydrating skin that's glowing! 
8. This elegant espresso maker will leave your go-to barista green with envy
Smeg Espresso Coffee Machine for $489.95, at west elm
Bring the laid-back life of European cafes to your home with this espresso maker. With clean-cut controls in a fun, mid-century design, pulling the perfect espresso shot has never been easier.
9. This subtle, daily reminder of who owns your heart
David Yurman Cable Collectibles Heart Ring with Diamonds for $325, at Nordstrom
A worldwide pandemic might have reduced the chance of us getting dressed up, but this piece is a subtle-yet-special way to elevate your everyday look. Decked with diamonds, this ring is the perfect way to remind your S.O. just how much you love them — and that they own your heart. 
10. This winter essential made for your most stylish suitor
nobis Yves Windproof & Waterproof 650 Fill Power Down Parka with Genuine Coyote Fur Trim for $995, at Nordstrom
Last but not least, what if the person you're shopping for this Valentine's Day is a gentleman? Not a problem – or at least, when stepping into this fur-lined parka, there won't be any. Whether you're removing snow from your driveway or running last-minute errands, this coat has genuine coyote fur trim at the hood, and high-loft down insulation keeps you warm and comfortable in this trim-fitting parka. 
11. A tea kettle that doubles as decor
Still, want more? Check out additional Valentine's Day gifts below:
Brittany Romano is Future's U.S. Shopping Editor, residing on the Upper East Side in New York City. From her start as a freelance fashion market assistant at Marie Claire to building a highly profitable commerce vertical at Us Weekly and AMI brands, Brittany has produced award-winning content covering everything from celebrity beauty hacks to must-have items from online sales. She is a graduate of New England College. When she isn't writing, you can spot her on Fifth Avenue lusting over the yet-another Chanel bag, making a stylish statement on her velvet couch (in the most luxurious sleepwear), or at a Boston Bruins game, in her signature So Kate Louboutins.
Follow her on Instagram at @ItsBrittanyRomano