5 patio sets so luxe you'd never know they're Target outdoor furniture
This selection of Target outdoor furniture will satisfy all of your backyard needs with patio season right around the corner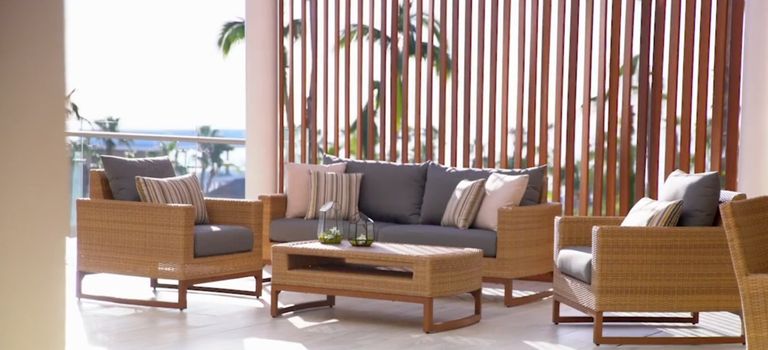 (Image credit: Target)
With spring right around the corner, it's the perfect time to invest in the best garden furniture. 
Once the weather warms up, backyards are the focal point for family dinners or friendly gatherings. Plus, after tuning into Harry and Meghan's Oprah interview, chances are you're desperately searching for ways to give your backyard a makeover, and we're here to help. 
When it comes to which selections are worth the investment (and which ones aren't), it's crucial to gravitate towards something timeless and classic; modern furniture is always an iconic choice. Items such as lounge chairs and ottomans will never go-out-of-style. 
But with that said, not all outdoor furniture is designed the same. 
While you might fall head-over-heels in love with a wicker chair or fire pit set, it's crucial to pay close attention to the material it's made of or whether or not it's durable when Mother Nature sends a tropical storm our way. 
The last thing anyone wants is to invest in outdoor furniture that falls short —which is why we're here to sing the praises of Target outdoor furniture this spring season. 
Target is the unlikely hero for anyone shopping for a patio set. The fan-favorite retailer not only offers an extensive collection of outdoor furniture ranging from lounge chairs to dining sets but just so happened to create luxurious pieces at a very reasonable price. 
What could be better? Nothing – unless investing in these five sets of Target outdoor furniture. 
Each selection is so luxurious and well-made that you'd never guess they're from Target. Talk about the ultimate win-win! 
1. Invest in this designer set that's earned Oprah's stamp-of-approval
2. Soak up the sun with this 10-piece sectional set
3. Swap out old outdoor furniture for this updated choice
4. Transform backyards with this metal must-have
5. Dine al fresco with this perfect pairing
Still, want more? Check out additional Target outdoor furniture selections below: