What to avoid when styling a small room - Interior designers share their small space design secrets
Small space decor needn't be a challenge – with this styling wisdom from interior stylsits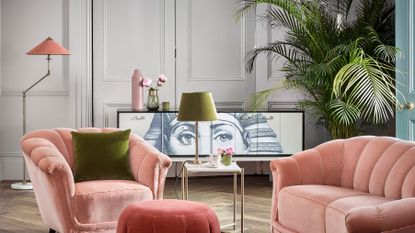 (Image credit: Pooky)
The Livingetc Newsletter
For style leaders and design lovers.
Thank you for signing up to LivingEtc. You will receive a verification email shortly.
There was a problem. Please refresh the page and try again.
Everyone knows that small spaces can be trickier to decorate than larger ones, but what are the main pitfalls to avoid, and how do you make a small room really sing? We've asked interior design experts to give their take on what should be avoided at all costs in a small spaces – and what to opt for instead to bring out its full potential.
From kitchen layouts to paint colour choices, these are the most useful tips to bear in mind.
1. Let a small kitchen's proportions dictate the design
There are elements of kitchen design many people find desirable – notably, imposing fitted cabinetry and kitchen islands – but, alas, these just don't work as small kitchen ideas. As kitchen designer Tom Howley explains, 'If you take a standard galley kitchen to have a 6ft width and a 12ft length, island and peninsula counters are rarely an option in this sort of space. Kitchens need to be as functional as they are beautiful, and sacrificing floor space to fit an island will just give an awkward, uncomfortable look.'
If you have a galley kitchen, Tom advises prioritising walkway space when deciding on your layout. 'Always leave a metre of walkway space either one or two sides of your worktop, island, or peninsula counter. This is a functionally and aesthetically effective dimension to keep in mind.'
As for those amazing floor-to-ceiling fitted kitchen cabinets, only go for them if you have 'lofty, high ceilings' in your kitchen. Otherwise, 'In smaller spaces, waist-height pull-out drawers are the best option. A waist-height unit means you'll have access to copious worktop space that floor-to-ceiling cabinetry cannot provide in the absence of an island counter, and lots of low lying storage units. This will open up the space at head height to give the impression of a more spacious kitchen.'
2. Choose multiple side lights instead of one central light
Lighting can sometimes be neglected in rooms of all sizes, more of an afterthought rather than a central design consideration. And yet lighting truly has the power to make or break the atmosphere of a smaller room. As Rohan Blacker, founder of Pooky, points out. 'There are some well-known interior design tricks for making spaces seem larger than they are. From placing huge mirrors on the walls or using paint and wallpaper to create optical illusions. Then there's your humble lighting scheme, if done well, it's an easy solution to help create a sense of space and make rooms seem large and airy.'
Rohan's main tip for getting the lighting scheme in a small space right is avoiding 'a single light source in the centre of the room. One ceiling lamp will only cast a pool of light on the middle of the floor which will close off the room and make a small space feel even smaller.'
'Instead, use multiple light sources around the room to open it up, such as floor lamps in corners and table lamps on sideboards.'
He also advises not to shy away from dark corners of smaller spaces – and to create light accents within them instead. 'On the theme of spreading light around, try using wall lighting or standing lamps for awkward recesses or corners. For example, lighting the spaces on either side of a chimney breast will make the room seem wider.'
3. Don't paint small rooms white – go deep instead
It's a longstanding misconception that the smaller the room is, the lighter the paint colour scheme should be. It's actually the opposite, explains colour and paint expert Annie Sloan. 'Don't believe the fallacy that small rooms must be painted white! Graphite can work in any room. Size doesn't matter!! Pale colours will emphasize the light in the room but dark colours will minimise the corners and edges creating the illusion of space,' she says.
However, Annie also advises against painting the entire room just one dark colour to prevent the room from looking too flat. 'A deep colour will work in any room, but I would urge you to add other colours. These will make the room look interesting. If you're painting an accent wall in a lighter colour, choose the window wall and this will fool the eye to interpret the entire wall as a light source.'
Annie's top colour choices for small rooms are graphite – 'a little naughty but works in every room in the home' – and deep blue, 'the perfect colour for this because blue recedes, eliminating horizons and creating the impression of infinite space.'
According to Annie, blue is 'also a calming, meditative colour which encourages us to breath-in-and-out, creating a psychological and spiritual sense of space as well as the physical illusion.' Again, she urges not to stop at just one colour and to play with 'complementaries', adding bright and bold accessories that will really stand out in a small room.
For style leaders and design lovers.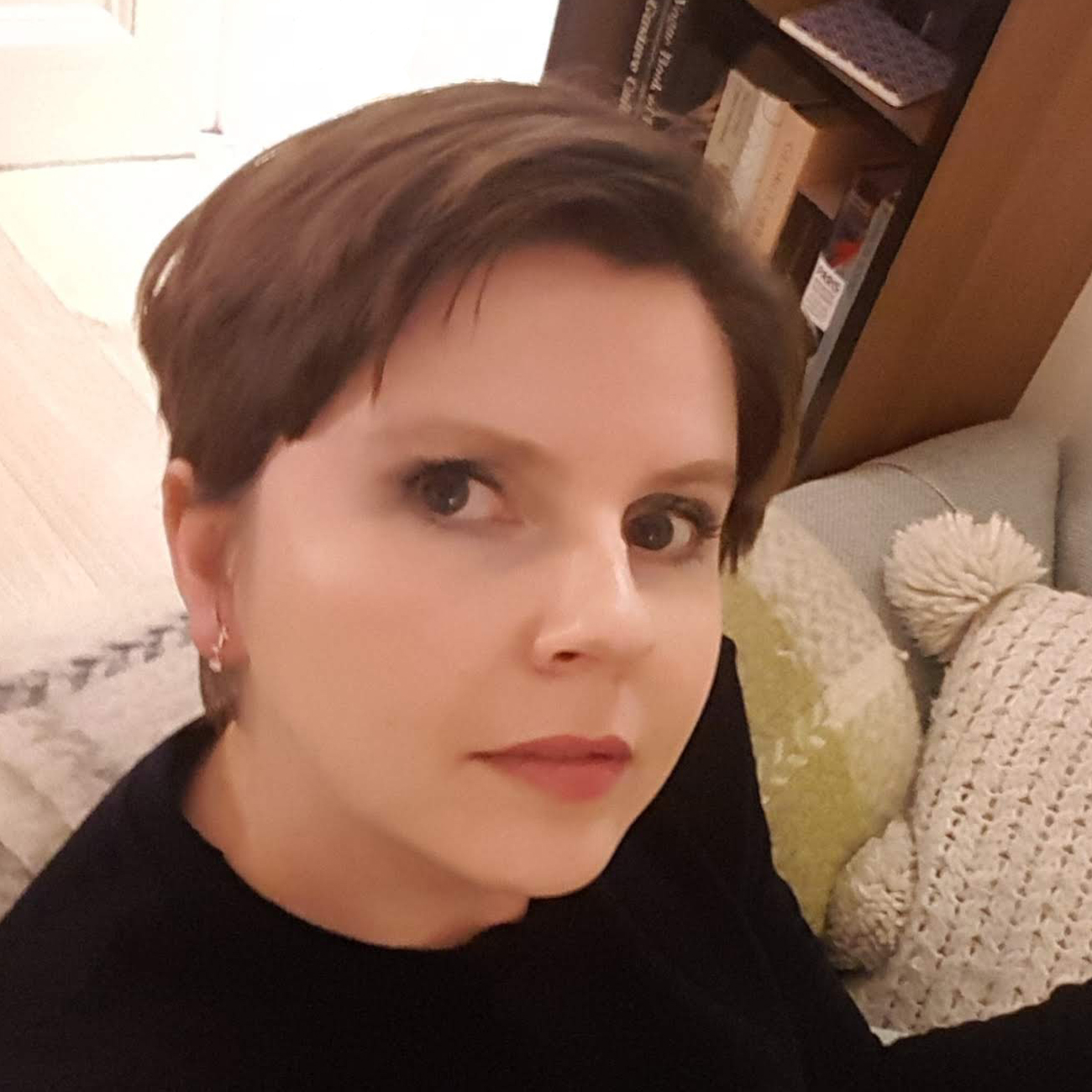 Anna is a professional writer with many years' experience. She has special interests in architecture, photography, and high-end interior design. Her work has appeared in Homes & Gardens, Gardeningetc, and many other publications.