7 kitchen renovation projects that designers say will increase your home's value without fail
For a space that sells, here are the kitchen renovation tips that are sure to increase your home's value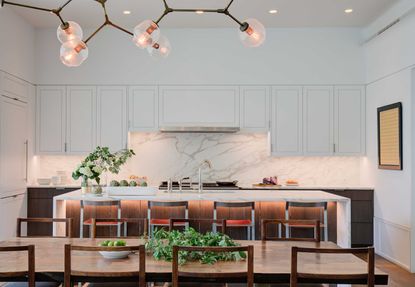 (Image credit: Bakes & Kropp)
The Livingetc Newsletter
For style leaders and design lovers.
Thank you for signing up to LivingEtc. You will receive a verification email shortly.
There was a problem. Please refresh the page and try again.
Renovating a kitchen takes time, strategic planning, and usually requires a generous budget, too. That's why getting it right is so important. This functional space sees a lot of action, but it's not one we can afford to switch up regularly. It's also a space that's high on the list of priorities for potential home buyers, and there are some key design features they look for when searching for a new kitchen to call home.
The truth is, our list of criteria for a modern kitchen is ever-changing. Trends come and go, but some functional design elements are a mainstay, and incorporating those in your kitchen renovation is key. You want to ensure you build a kitchen with a timeless style that appeals to many, combined with ingenious modern solutions that endure for years to come.
To help you figure out what those are and where it's worth spending your money, we've asked some expert kitchen designers for their insights. And, having played their fair share in designing forward-thinking kitchens, they know exactly what buyers are looking for. For a space that sells and that's sure to increase your home's value, here are the renovation tips you'll want to know about.
1. Optimize storage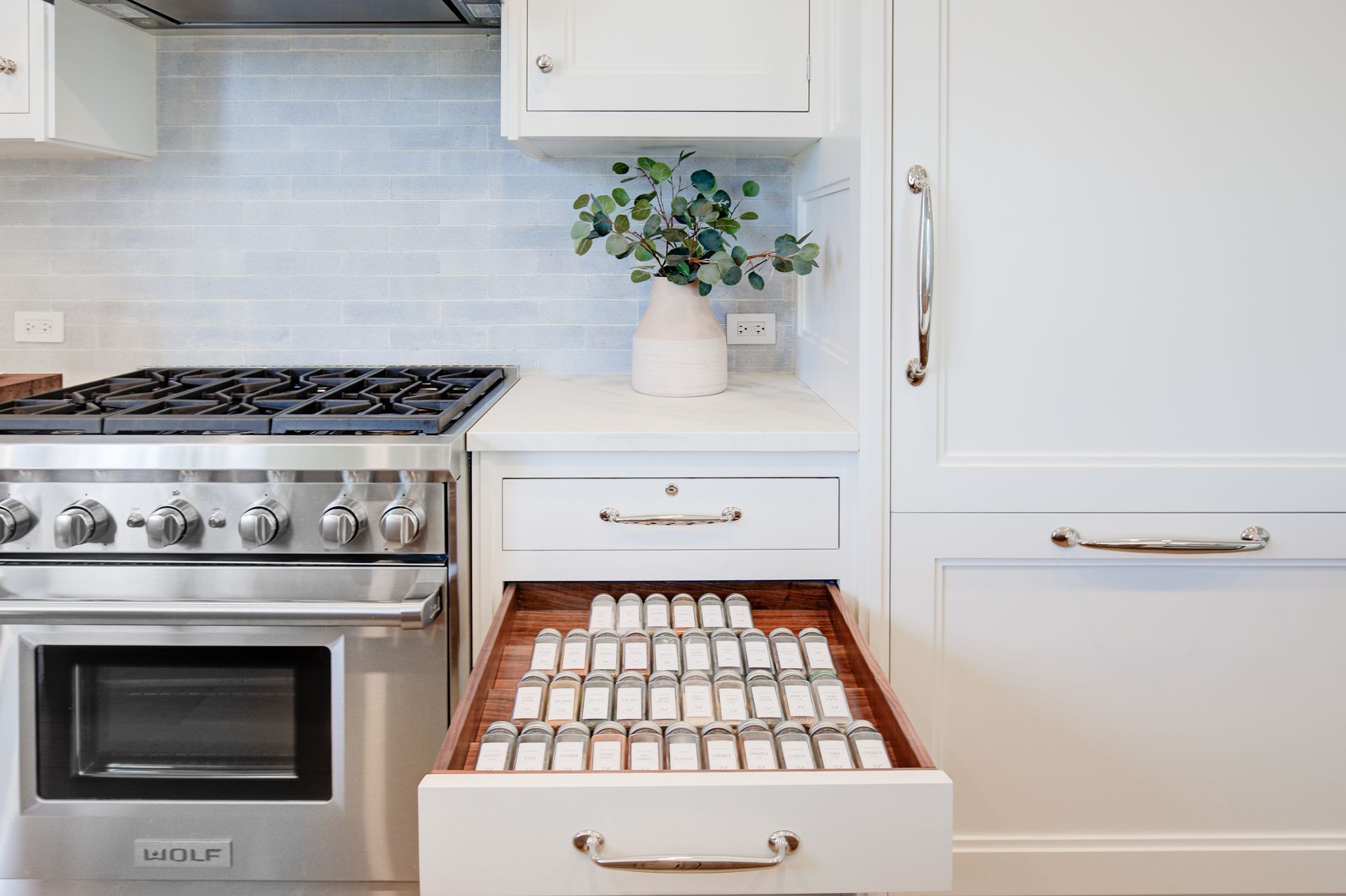 As the most practical zone in the home, incorporating kitchen storage that's conducive to a functional, fast-paced space is essential. You need clever cabinets that can conveniently store all of your plates, utensils, and cookware out of sight while still being easy to access, especially where small kitchens are concerned, so be sure to hire a kitchen maker who's clued up on all the latest solutions.
'Storage is one of the principal, and most desirable, needs in a kitchen,' explains Paul Kropp, kitchen designer and head of operations at Bakes & Kropp. 'Install quality, custom-fitted cabinetry to maximize storage utilization in your space. You can incorporate features like deep drawers, pull-out shelves, and built-in organizers to enhance functionality and make storage more efficient.'
2. Upgrade your countertops and backsplash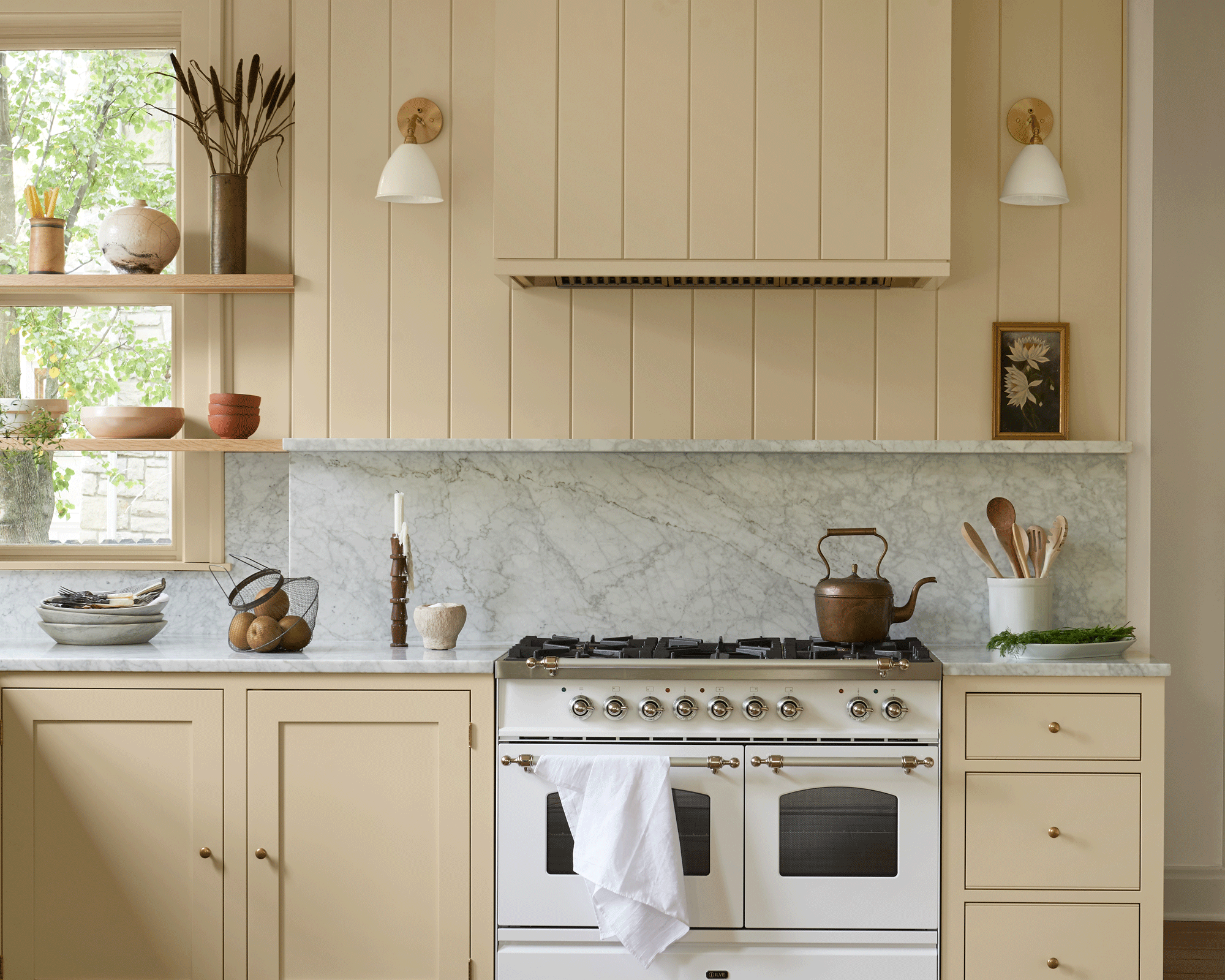 For a stylish modern kitchen that catches the eye of potential buyers, a beautiful backsplash and countertop are a must. 'To heighten the appeal of your kitchen, replace outdated countertops with durable and visually appealing materials,' says Bob Bakes, head of design at Bakes & Kropp.
These elements of your kitchen tend to be directly in your line of sight, so they're the first thing a guest in your home will lay eyes upon. They can also be a relatively inexpensive and easy way to give your kitchen the contemporary update it needs without having to undertake major remodeling work, too.
For a cohesive feel, consider choosing a backsplash and countertop that match. (Calcutta marble is a timeless material for the look.) Alternatively, you could use colored gloss tiles up your wall with a wooden countertop. Really though, the priority should be the practicality of the material. 'We love Quartz, as it offers many beautiful options at various price points,' says Bob.
3. Consider smartening your space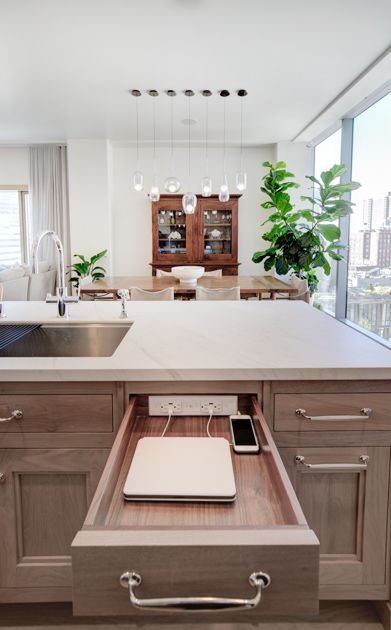 Technology has well and truly made its mark on our homes with smart home features being a strong pull factor for many potential buyers. It's also one that can up the value of your home, too. Since we're dealing with such a busy area, investing in some smart kitchen ideas in your renovation - such as a smart speaker, wireless charging points, or smart lighting - could pay dividends.
According to Bob, smart home features have actually become the norm in luxury kitchens, so it's definitely something to consider if you want your kitchen to be rated on the same level. 'Wifi-operated and digital appliances give homeowners more control and elevate the user experience,' he explains. 'Motion-activated or mood lighting dimmers are also becoming increasingly common to accommodate dynamic kitchen spaces.'
4. Focus on a functional layout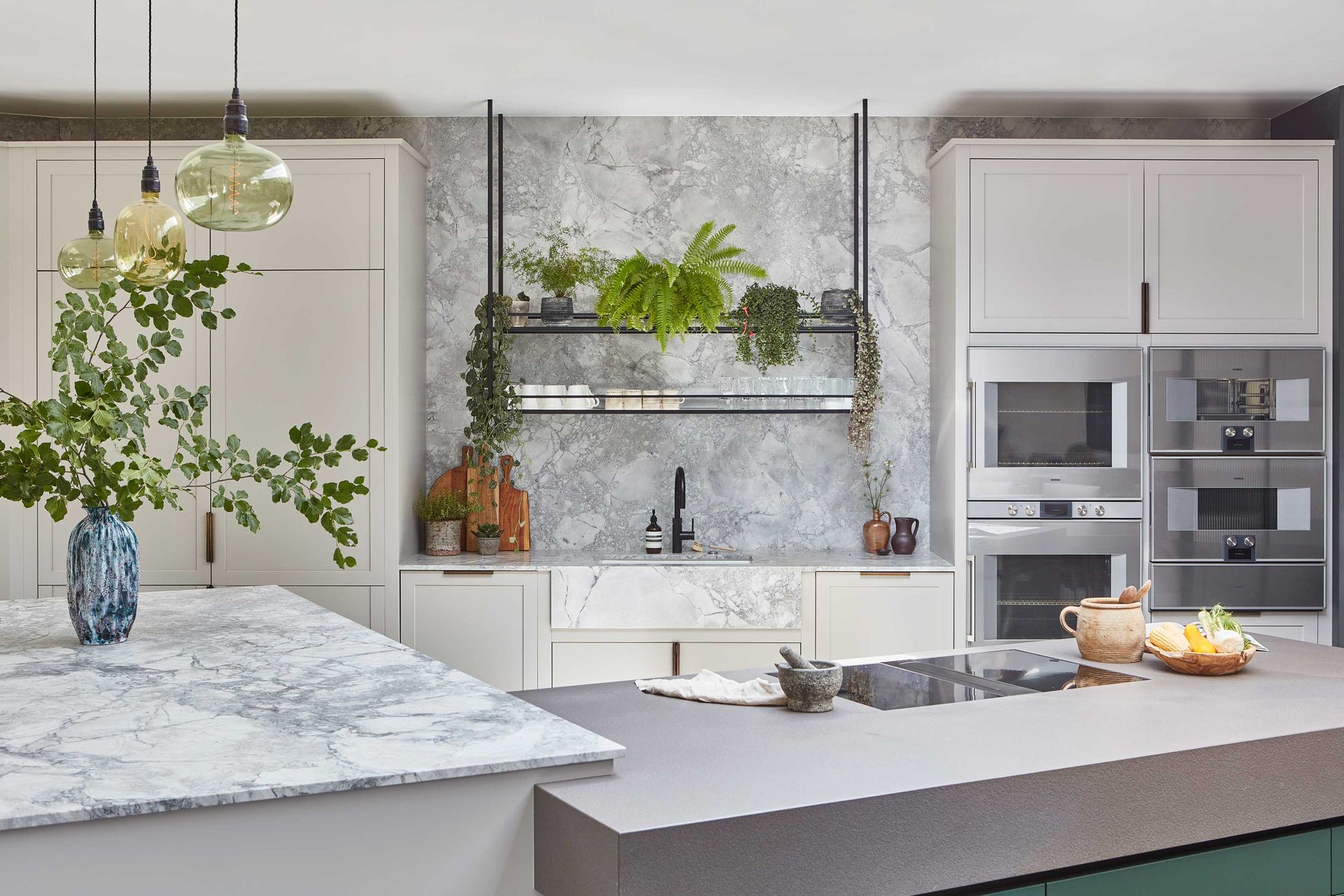 Planning the perfect kitchen layout is crucial if you want your kitchen to be as convenient as possible. Nobody wants the challenge of maneuvering from the oven around awkwardly shaped peninsulas or oversized islands just to drain their vegetables in the sink. When renovating, keep your plan open and simple if you want this space to be seen as valuable real estate.
'Ensure that the workspace flows well, with easy access to the sink, stove, and refrigerator,' Bob notes. 'At Bakes & Kropp, we refer to this traffic area as the "working triangle," and prioritize it with ample work and prep space separate from the dining and entertaining spaces.'
Of course, if you're only working with a galley kitchen, you'll be somewhat restricted when it comes to a floorplan, but it's still important to keep Bob's triangle concept in mind so that everything is within easy reach.
5. Opt for a neutral color scheme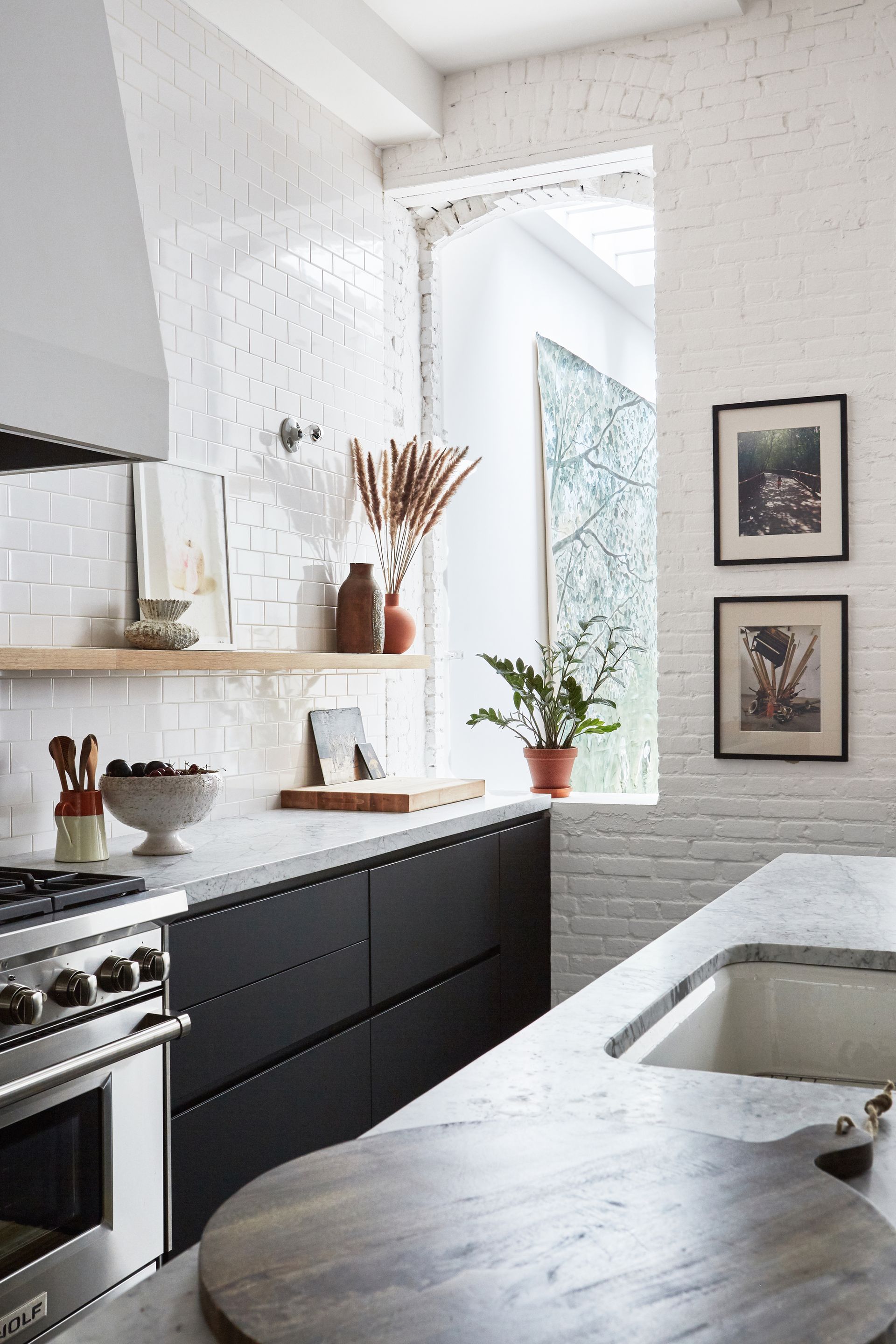 We're big advocates for color here at Livingetc, but you can't escape the fact that neutral, pared-back schemes are best if you want to appeal to the widest number of people possible. To increase your kitchen's value and maximize buyer interest, keep your design clean and color scheme simple.
According to Paul, this is something many contractors prioritize when building kitchens. 'This is because neutral colors create a clean and timeless look,' he says. 'In terms of cabinetry, we've found that the tried and true classics continue to endure.' What are those, I hear you cry? Well, Bob suggests whites with accents of neutral wood tones. 'We've found that our signature pairing of white and oak finishes strikes the perfect balance with warmth and modernity,' he says.
6. Incorporate a statement (but don't overdo it)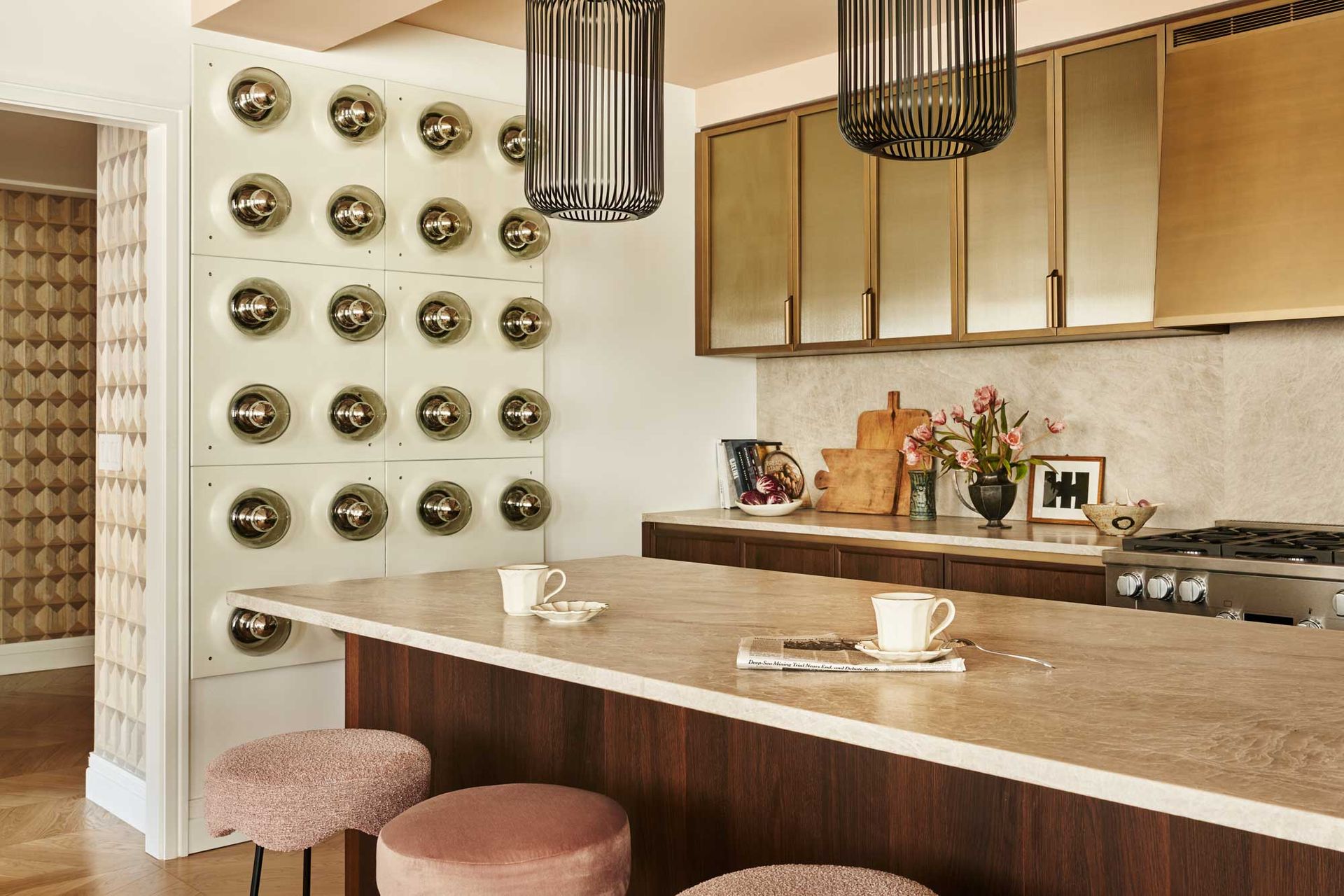 We all want our kitchen to stand out, and adding a statement feature or two is the best way to do this. The trick, however, is to avoid overdoing it. 'When designing for resale it's important to design for mass appeal, but that does not mean you should go bare bones,' says Paul. 'Layer in "wow" factors that won't overwhelm, like a wood waterfall countertop or extra thick countertops.' Other kitchen trends that make a statement could be banquet seating or a built-in wine room.
There are some features that continue to be especially desirable too, so these make a great addition to your renovation if you have the budget. 'We're finding that homeowners are still drawn to the classic look of a gas stove and range hood,' Paul adds. 'But, discourse does show that homeowners are increasingly conscious of air quality and ventilation, so if you do plan to install a gas range ensure you take the proper measures with a well-equipped and properly installed hood.'
7. Keep your kitchen style consistent with the rest of your home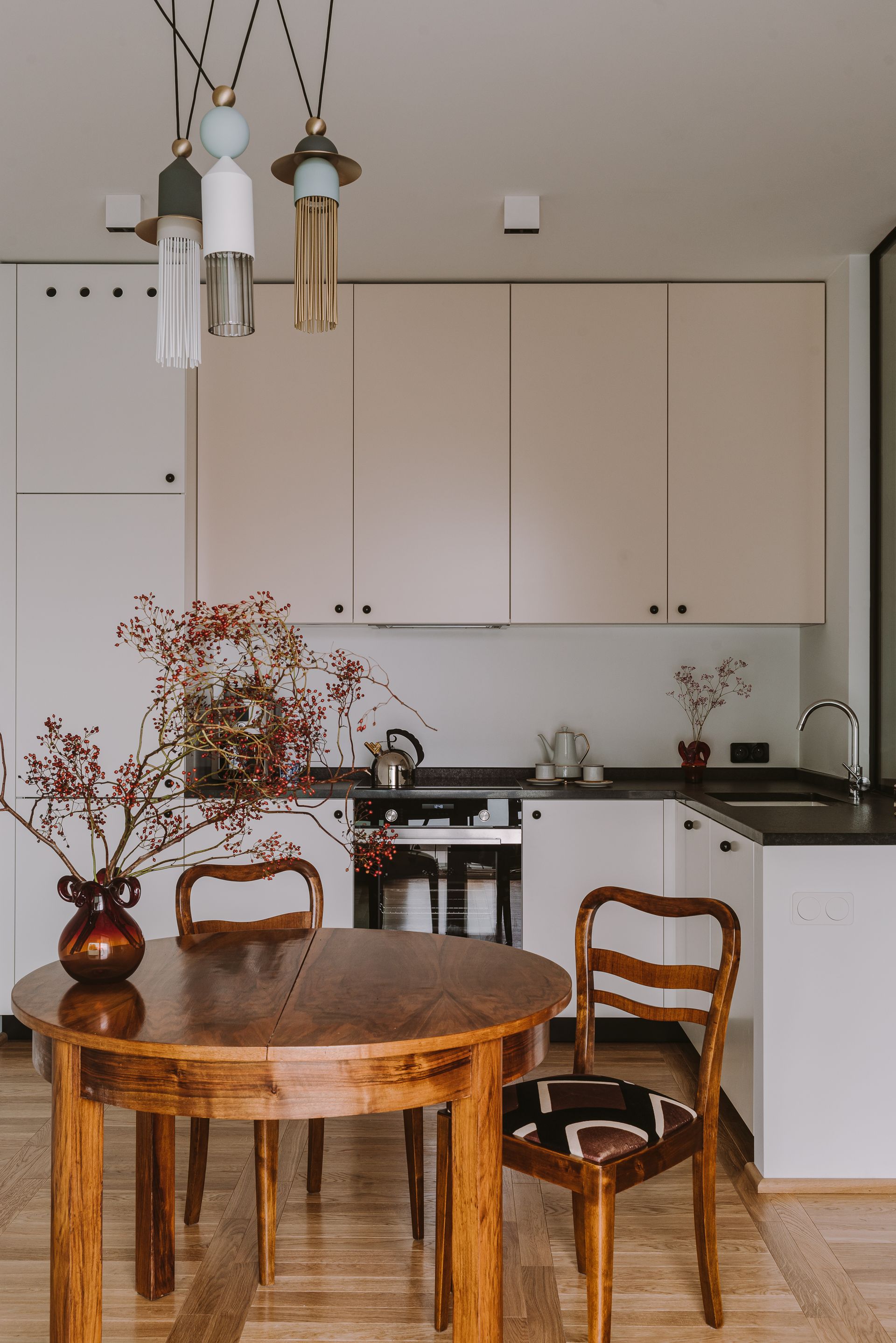 Last but not least, keeping your kitchen style consistent with the rest of your home will make for a more cohesive space that flows seamlessly from room to room, making any guests feel more at home. It avoids your kitchen from feeling jarring or out of place. As Bob explains: 'A stark contrast between the kitchen and the rest of the house jeopardizes its balance, one of the core principles of kitchen design.'
Ready to build the perfect kitchen? Follow these seven steps and you'll have one that's sure to sell, and for the price it deserves, too.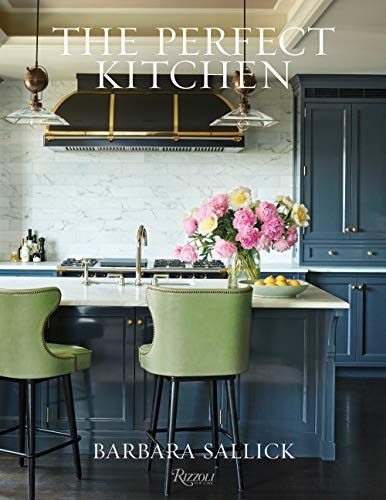 'The Perfect Kitchen', Barbara Sallick
Sometimes we need a bit of inspo before we get started on any major renovations. Let this book be the first place you look. Full of beautiful kitchens to inspire, it explores the process of designing a kitchen in great and beautiful detail, from surfaces and finishes to storage, cabinetry, and hardware.
For style leaders and design lovers.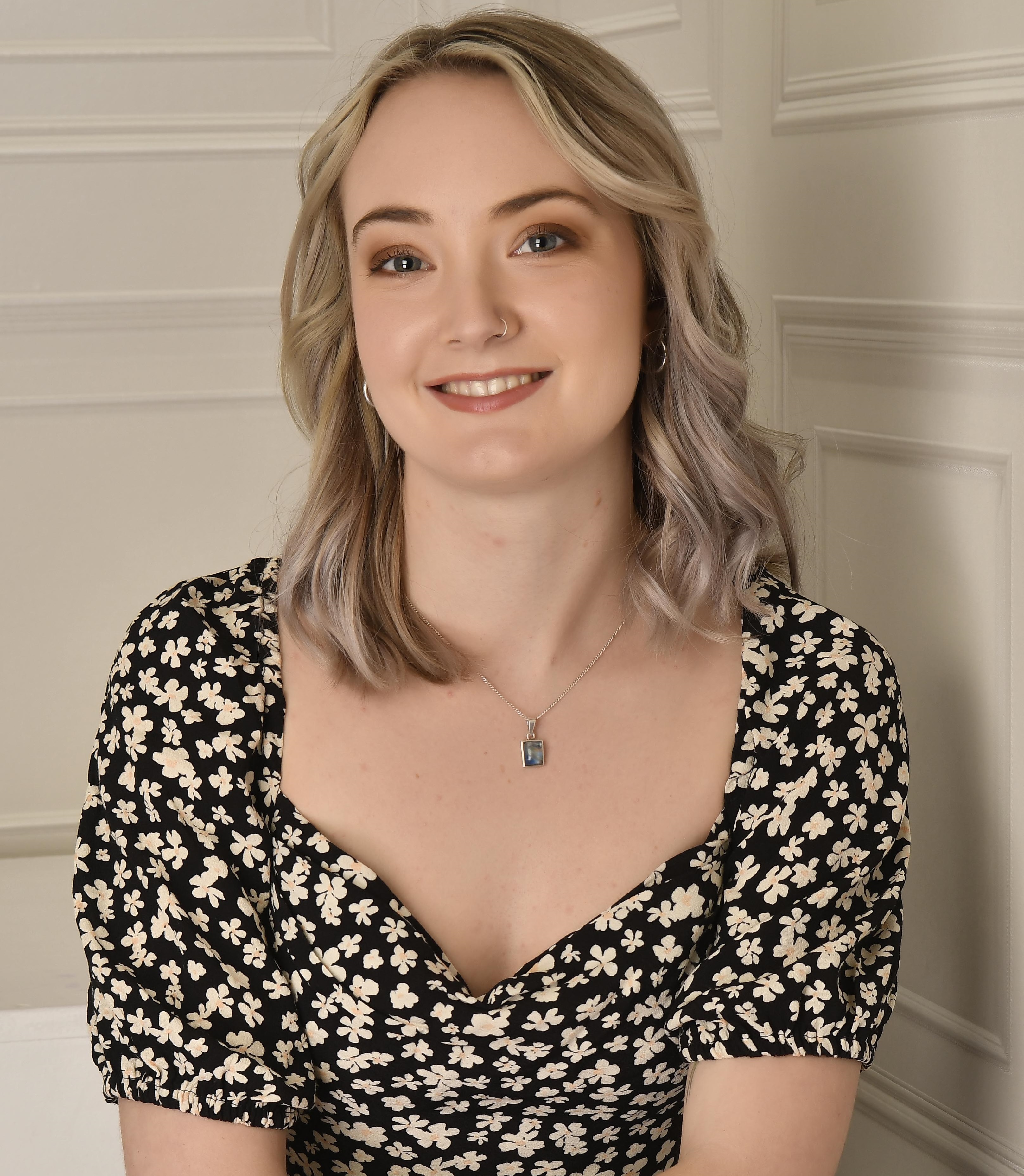 Lilith Hudson is the Staff Writer on Livingetc, and an expert at decoding trends and reporting on them as they happen. Writing news, features, and explainers for our digital platform, she's the go-to person for all the latest micro-trends, interior hacks, and color inspiration you need in your home. Lilith discovered a love for lifestyle journalism during her BA in English and Philosophy at the University of Nottingham where she spent more time writing for her student magazine than she did studying. After graduating, she decided to take things a step further and now holds an MA in Magazine Journalism from City, University of London, with previous experience at the Saturday Times Magazine, Evening Standard, DJ Mag, and The Simple Things Magazine. At weekends you'll find her renovating a tiny one-up, one-down annex next to her Dad's holiday cottage in the Derbyshire dales where she applies all the latest design ideas she's picked up through the week.