8 design rules French-style living rooms always follow that make any space instantly more elevated
Embodying sophistication and elegance, French-style living rooms have that certain je ne sais quoi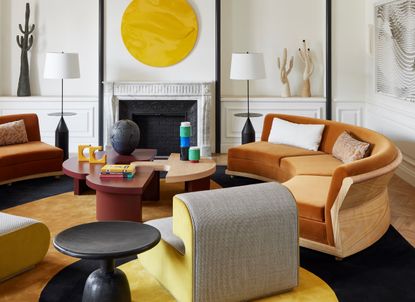 (Image credit: Francis Amiand Design: Fabrice Juan)
There is a certain je ne sais quoi about the French interiors. Renowned for its chic aesthetic, there is a distinct elegance that feels unique. What characterizes the style is an appreciation for the classical look - think tall ceilings with detailed molding and decorative vintage treasure trove finds that could have been picked up in a Paris flea market.
But it also manages to feel modern and cool. As a self-proclaimed Francophile, I for one am obsessed with the look. To get to the bottom of exactly what the style looks like (and to help me get some pointers for how to recreate this interior design style in my own living room), I've spoken to some of my favorite French interior designers.
1. Remember the wall art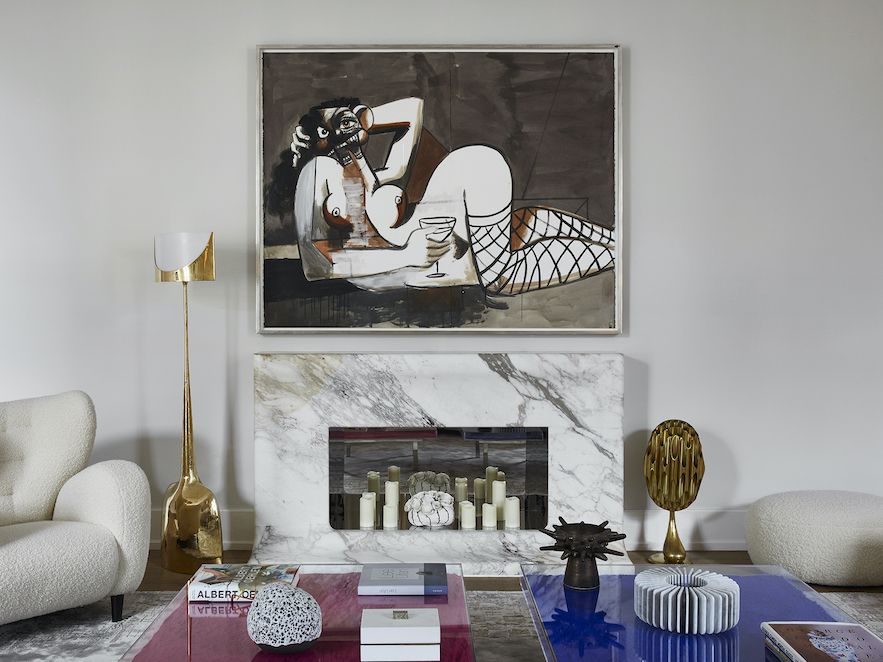 It's no secret that France is one of the art capitals, and French interiors reflect that heritage with dramatic living room wall art that brings character in abundance. Wall art is also a great way to make the most of all that wall space in French homes. French spaces typically have very high ceilings, particularly those in Haussmannian buildings so synonymous with Parisian style decor, so decorating the walls with large statement artworks is a great way to effectively use the space while creating a captivating focal point.
'When designing living rooms, I always aim to incorporate at least one major artwork that is both eye-catching and distinctive,' says French interior designer, Stephanie Coutas. 'Once this centerpiece finds its natural place, this acts as an anchor around which we can craft the ambiance of the room with carefully chosen furniture and decor.
'In this project, I opted for a soft and neutral color scheme, predominantly using varying shades of white, ranging from matt to gloss alongside light oak wood with a natural brushed finish. The use of diverse materials such as plaster, wool, and tactile fabrics provided us with a simple yet layered foundation. This contrasts with and enhances the surrounding artworks, adding depth and richness to the overall design.'
2. Go for clean, crisp white walls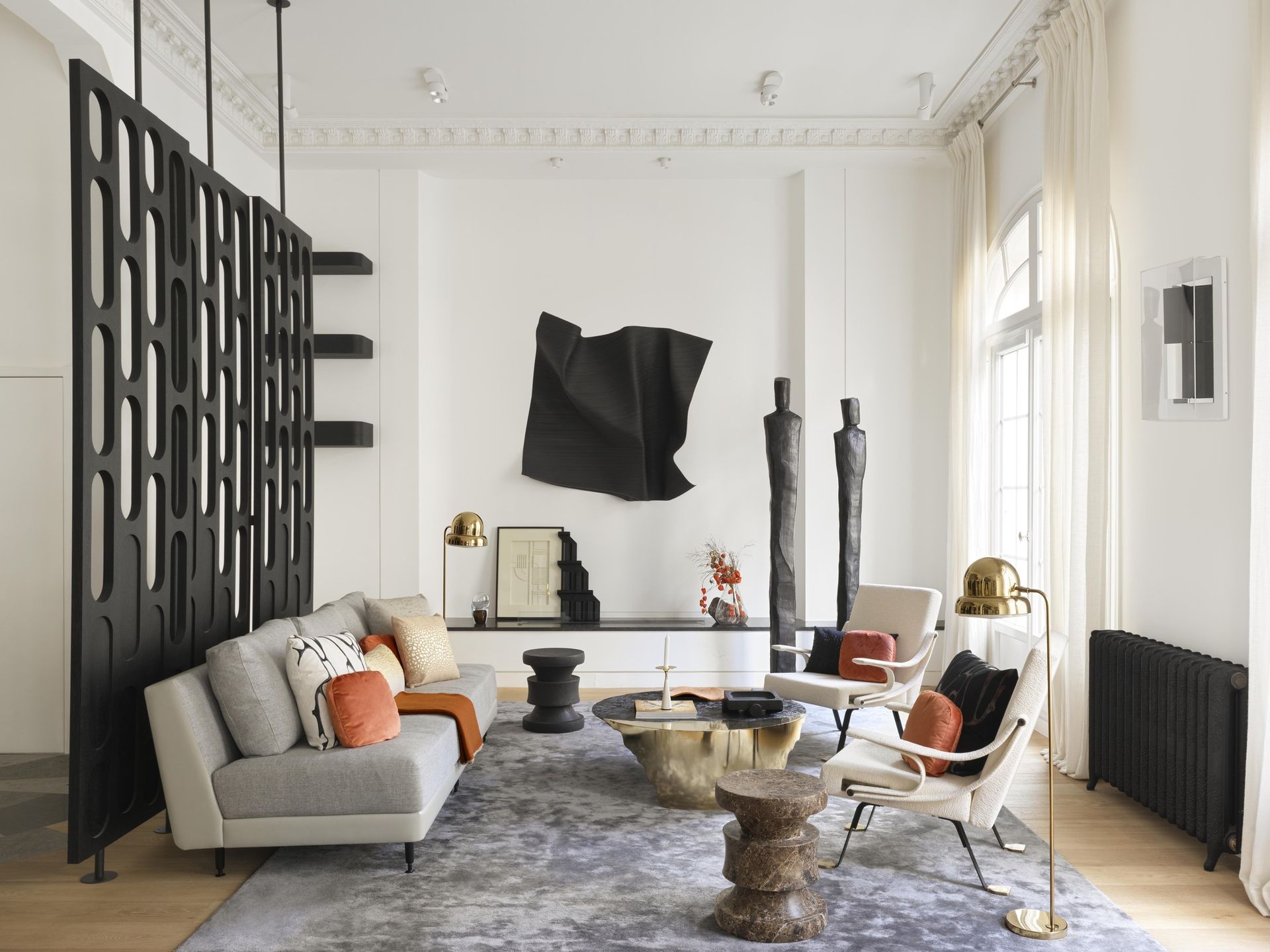 Something that unites French interiors is the white wall look. While I love a neutral or even pale color splashed on my walls, the French go for a stark white shade that allows the decor to do the talking. Go for a wall paint that is bright and white, and let the light cast shadows as it bounces off your molding.
When it comes to how to decorate a room with white walls, it's all about the decor. 'These white walls provide a simple backdrop against which modern furniture, and antique aesthetic,' say Raphaël Le Berre and Thomas Vevaud of French interiors firm, Le Berre Vevaud.
'This creates a canvas that elevates a room's unique historical ornamentation, allowing the subtle details to shine while harnessing the abundant natural light streaming through the floor-to-ceiling windows.
These white walls provide a simple backdrop against which modern furniture and antique pieces coexist harmoniously, without overwhelming the space. This space has been rendered in a monochromatic palette of white walls, and black and grey furniture pieces. These elements are carefully curated to complement the surrounding works of art.
'It beautifully encapsulates the essence of French interior design, showcasing its timeless allure.'
3. Enlist the help of antique decor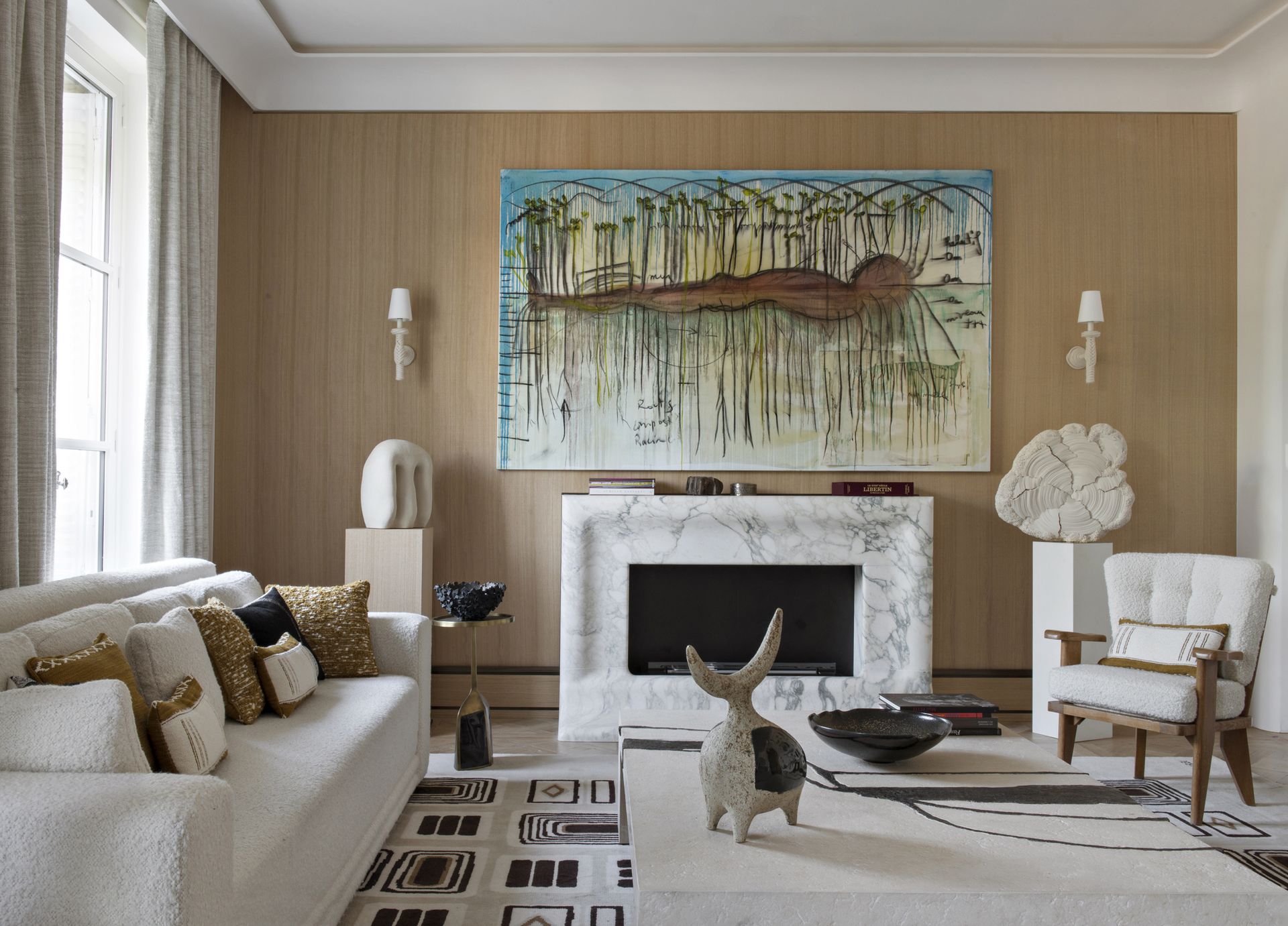 Make sure you populate the space with decor. Pick big considered pieces - an accent chair, and go big on antiques if you can. Parisian flea markets is one of the most inspiring interior hotspots I've ever been to, so recreate that feeling but checking out vintage furniture sites and even charity shops to find those one-off finds that no one else will have. Keep the styles mixed - French living rooms have a home for Art Deco design, mid-century and more classical pieces all at once. It's this layered approach to antiques that keeps things feeling fresh and cool.
4. Use a gilded mirror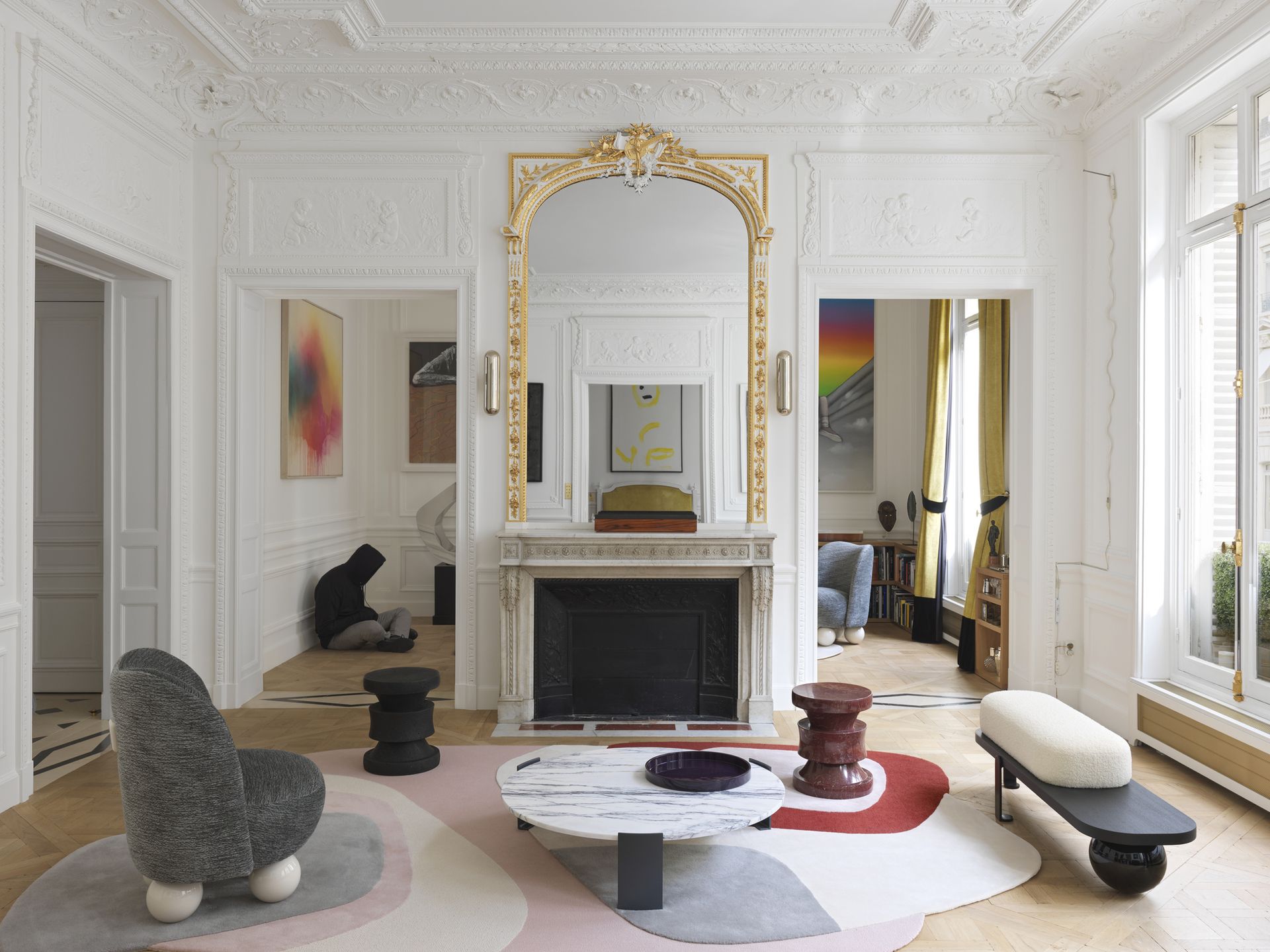 Is your French-style living room even complete without that gilded living room mirror? Again appealing to that classical look, they are elegant and stately, making for a grand centerpiece to your living room (and a million times better than a TV on your chimney breast). The bigger the better too, and if you have a mantelpiece, I love the leaning look that feels effortless (a key pillar of French style). I also love the slightly burnished mirror look too - it brings that vintage feel to your home.
'Gilded mirrors were a hallmark of opulence in 18th and 19th centuries living spaces,' says Raphaël . 'We wanted to maintain the classical French charm of the space while harmonizing modern furniture and artworks.
This is an antique mirror from the 18th century that has been restored to its former glory with the application of gold leaf. 'Its decorative ornamentation draws the eye to the intricate details of the crown moldings, in turn enhancing the room's sense of grandeur and the volume of the space.'
5. Embrace intricate molding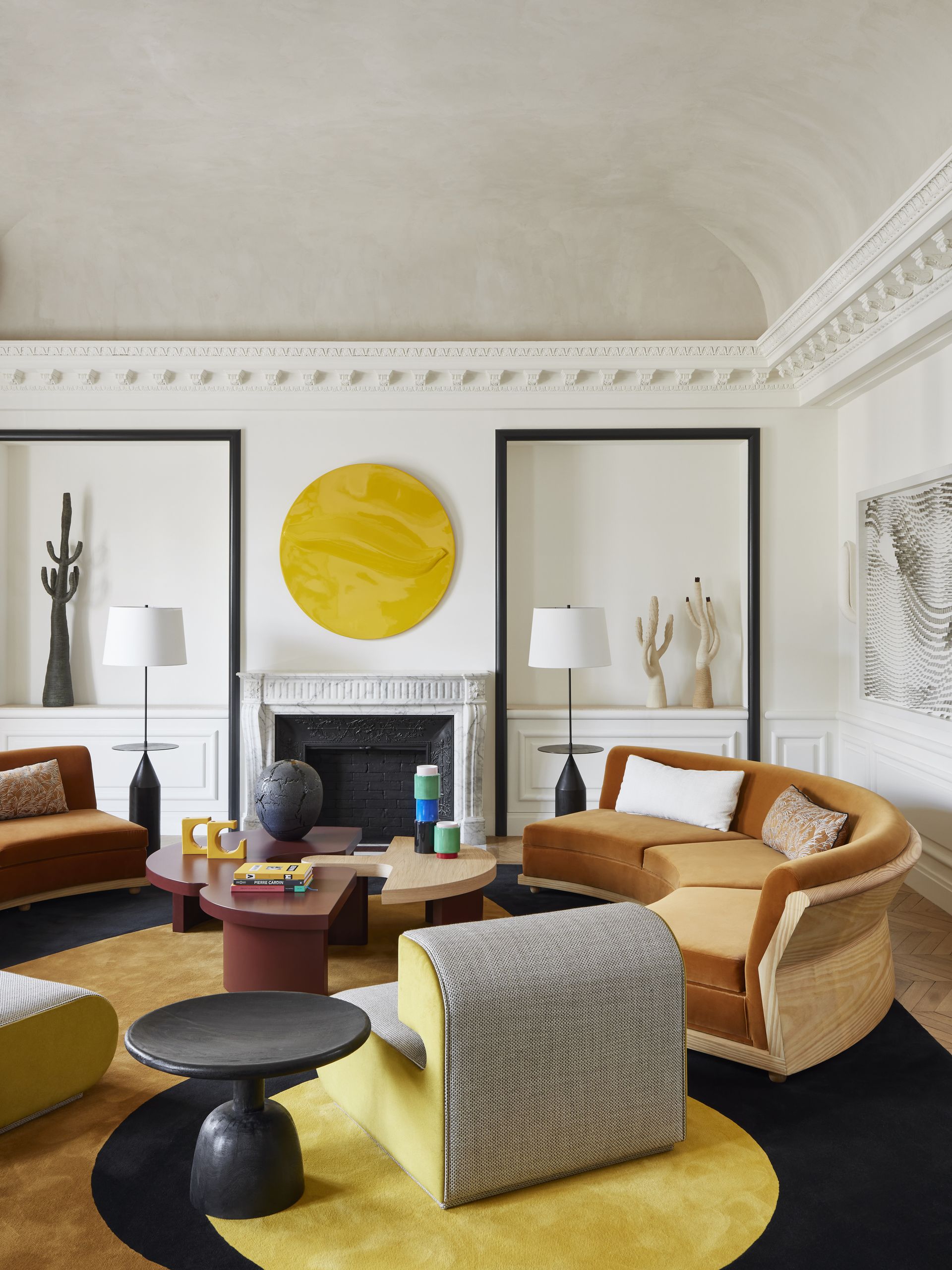 Intricate molding is a hallmark of French interiors, so if you're committed to the look, ditch the plain molding and add detail to the borders of your room. Crown molding is a funny one because it so easily gets disregarded as unnecessary, but it's this exact thing that defines French style - beauty in the smallest details. From ceiling roses to enriched style borders to wall paneling, those white-walled living rooms make up for in texture what they lack in color.
'Crown moldings are a characteristic element of historical French architecture,' says French interior designer, Fabrice Juan. 'In my Parisian interior design projects, it is essential for me to preserve the identity of a space while infusing it with a French art de vivre style.
'Therefore, I always embrace the cornices and sometimes reinvent them in accordance with the style of the space; these moldings offer a neo-classical touch and help delineate the volumes of the room created by the vaulted ceiling,'
6. Use luxe materials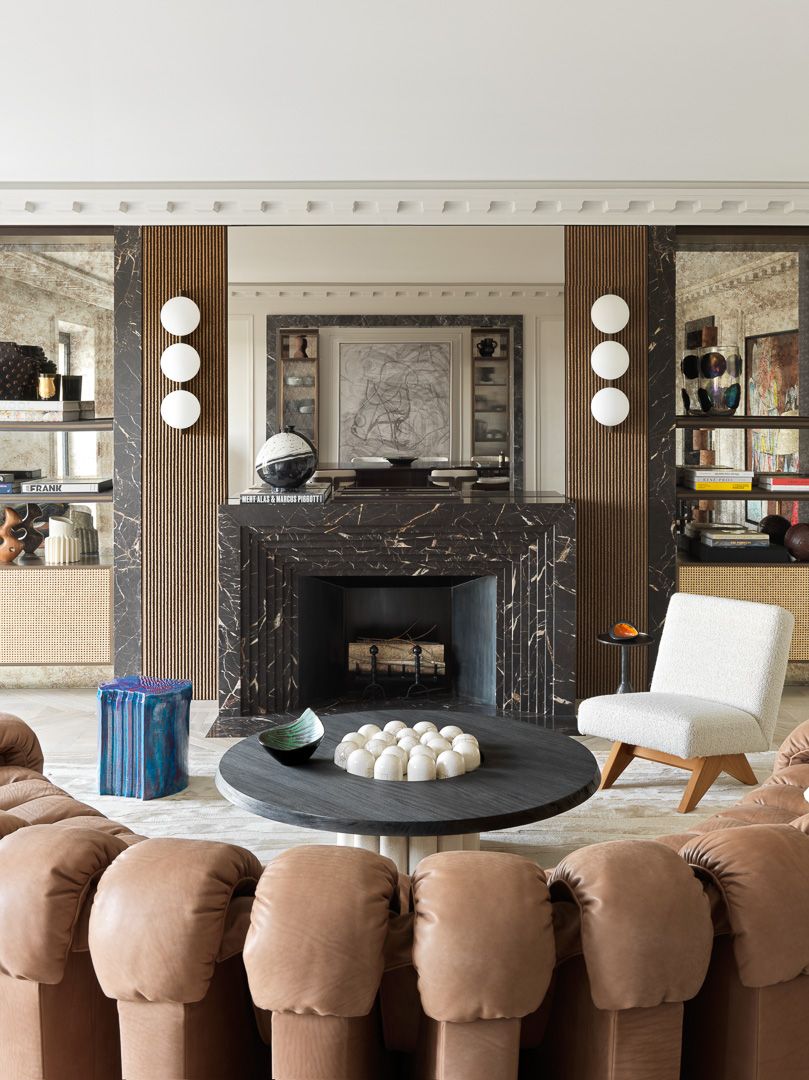 When you think of Northern European interiors, the main material I associate is that pale wood used in Scandi decor style. In France, it's a little more luxe-looking. Marble is a finite resource but any decorative embellishment made from marble is a great way to make your living room look luxurious and lxpensive. Any gleaming metal is also a surefire way to add a luxe French finish, but go for warm materials like brass instead of the cooler tones of chrome.
7. Create drama with statement lighting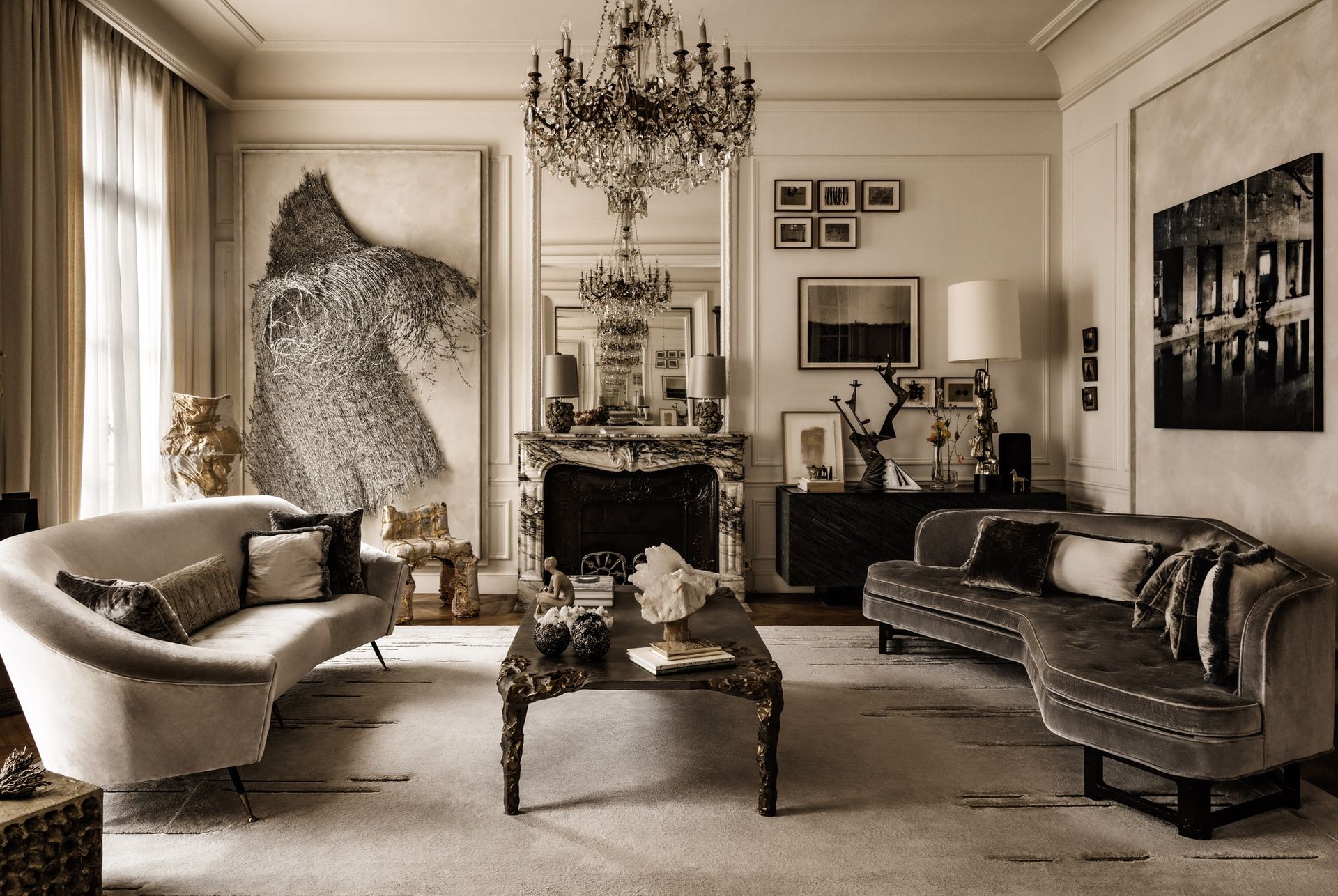 I love the cozy layered living room lighting look, but in France, designers love a ceiling light that makes a statement and really dazzles. The chandelier is the obvious French light fixture, but chandeliers have evolved somewhat, and in their place are more elaborate designs that provide the same wow factor but with a modern edge.
'Dramatic lighting sets the tone for many moods and French decor is a lesson for this particular art of living,' says architect and founder of Culture in Architecture, Aline Asmar d'Amman, who designed this space.
'I was dazzled by the extraordinary size and quality of this 18th century heirloom pair of chandeliers hanging in the middle of the ceiling, infinitely reflected in the mirrors at both ends of the double space.
'They had never left the room, and I decided to keep them as they create a bridge between past and future and anchor the space in the timeless wonderment of French chic.
'I often dim their light to the evocative romance of a candle glow and complement the room with other indirect sources punctuating each corner with table lamps, jewelry-like accent pieces such as the pair of pyrite unique lamps on the mantle.'
8. Turn the furniture in for a conversational space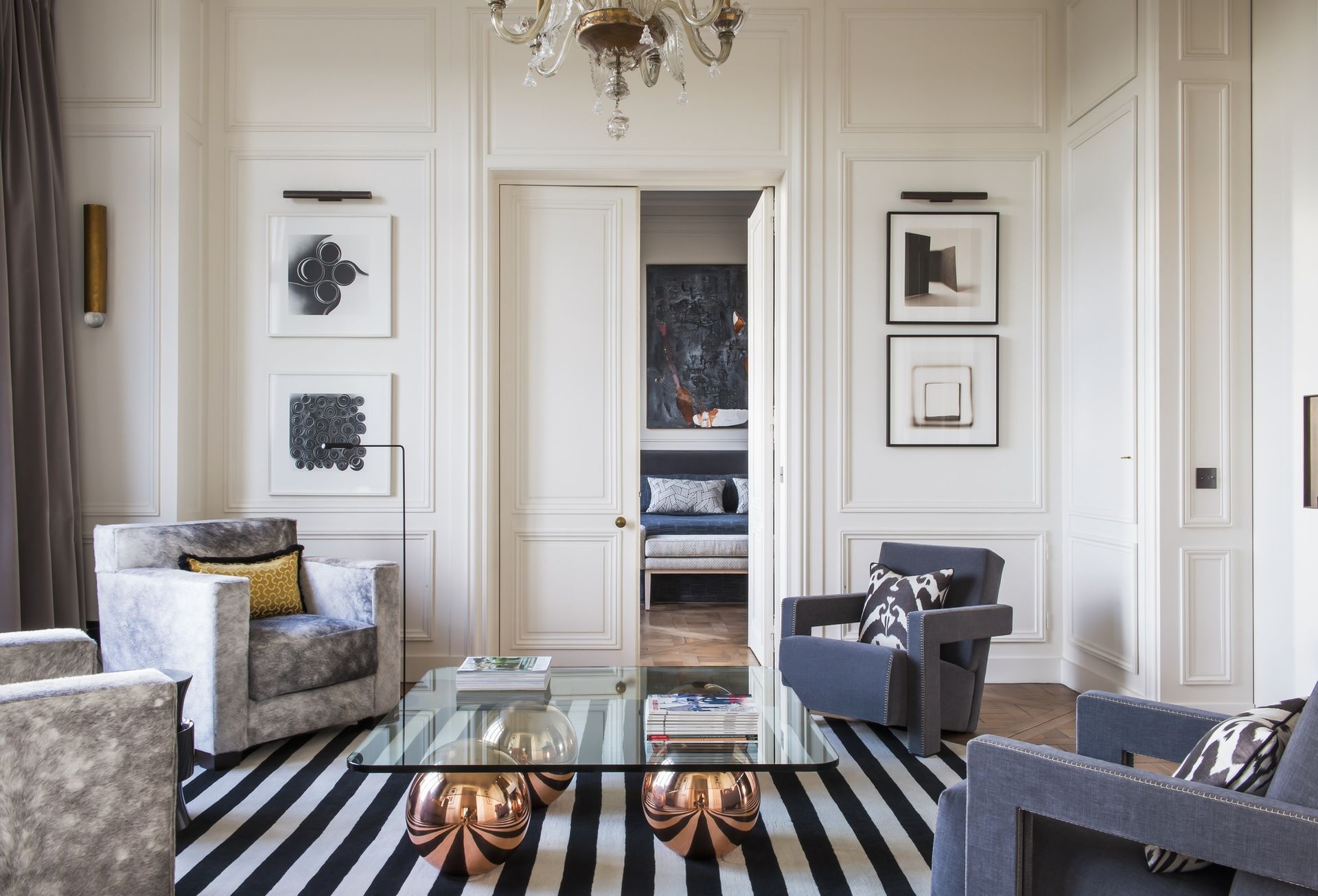 In French homes, the centerpiece of the living room is often a fabulous coffee table. This turns the flow of the space inwards to encourage and stimulate conversation.
'In French living rooms, the significance of conversational seating cannot be overstated,' says Fabrice. 'The choice of chairs, along with the arrangement of living room rugs and coffee tables, plays a pivotal role in capturing the essence of the French art of living.
The living room coffee table that is picked for the room's focal point is crucial. 'What appealed to me about this coffee table was its transparency, so you could still see the black and white lines, and above all the reflection of the pattern in the copper balls that make it up.
'This style revolves around conviviality, sharing, and comfort. When designing these spaces, our primary objective is to create a welcoming atmosphere where people feel at home.
Statement rugs are a key element in this too, as they not only anchor the furniture but also contribute significantly to the room's decor. They enhance both the aesthetic and comfort of the living space, making it the heart of the home.
3 decorative buys to bring the French style to your living room
The Livingetc newsletter is your shortcut to the now and the next in home design. Subscribe today to receive a stunning free 200-page book of the best homes from around the world.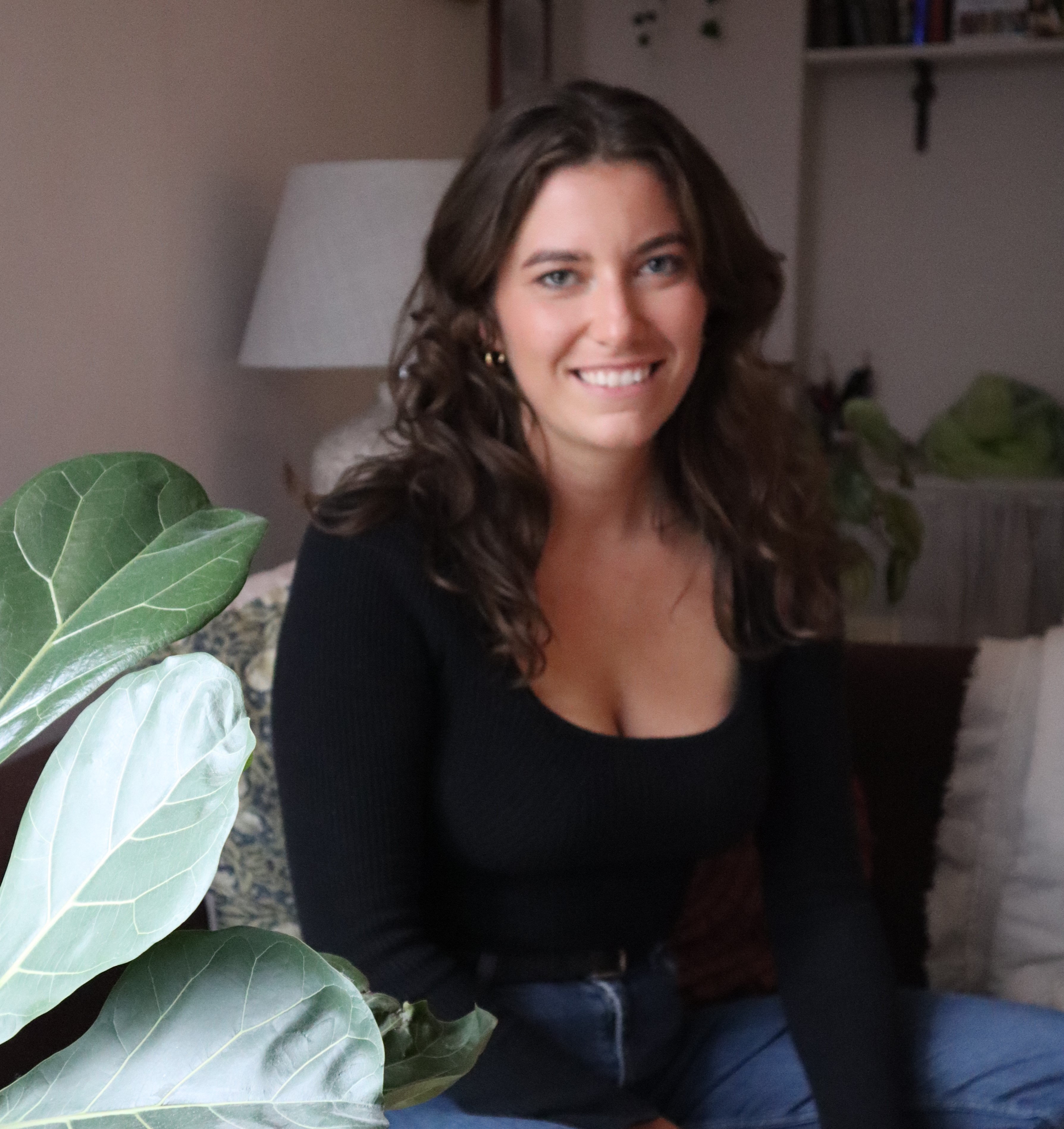 Livingetc content editor and design expert
Oonagh is a content editor at Livingetc.com and an expert at spotting the interior trends that are making waves in the design world. Writing a mix of everything and everything from home tours to news, long-form features to design idea pieces on the website, as well as frequently featured in the monthly print magazine, she's the go-to for design advice in the home. Previously, she worked on a London property title, producing long-read interiors features, style pages and conducting interviews with a range of famous faces from the UK interiors scene, from Kit Kemp to Robert Kime. In doing so, she has developed a keen interest in London's historical architecture and the city's distinct tastemakers paving the way in the world of interiors.