5 finishing touches that will elevate your curtains and make them look a hundred times better
When styling your curtains, it's not just about the fabric, and the curtain hardware and accessories can seriously up your drapery game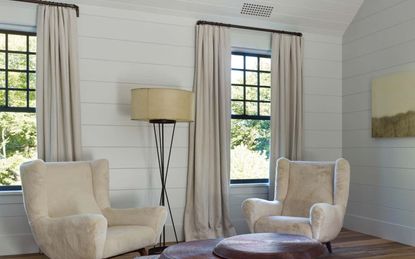 (Image credit: Dan Scotti Designs)
The Livingetc Newsletter
For style leaders and design lovers.
Thank you for signing up to LivingEtc. You will receive a verification email shortly.
There was a problem. Please refresh the page and try again.
Getting your drapery right isn't always just about the fabric. While the perfect material is crucial for the overall aesthetic, other important factors like the rod, the hardware, and the tiebacks are also important - it's those finishing touches that show off your fabric at its best.
To help you get the most out of your beautiful drapery and show them off in all their glory, don't forget these 5 key elements for modern window treatments.
1. Don't overlook importance of curtain rails
Don't underestimate the importance of the curtain rail. It's often more exposed than you might think and getting it right is crucial for beautiful drapery. Drapery hardware should complement the style of the room and the color palette. 'If the hardware is going to be visible, have a good look around, we are beginning to see some really stylish curtain rail options,' says Lara Ette, architect and designer of Lara Ette Design.
If you have a heavy fabric in a bedroom, for example, you might want something more decorative, while light material would suit more discreet and subtle rails. Wooden rails can bring the warmth and grain of natural wood to a living room, while brass works in a home with a more traditional aesthetic.
'Many people now are opting for materials such as stainless steel, aluminum, and brass to give their curtains a modern and sleek look,' says Houston-based designer, Nina Magon. 'Dark bronze steel and brass are lovely colors to go for your curtain rods, as they go with most decor.
Meanwhile, there are also great ways to hide your living room curtain rails altogether, making a feature out of the concealed look - ideal for a minimalist home. 'Using tracks that are installed within the wall or ceiling or using a combination of rails and tracks creates a more subtle look,' says Nina.
Lastly, arguably more important than the material of the rod is the placement itself. A badly placed rod that sags in the center of your bay window or is too long on either side can just look terrible. Hanging your rod higher above your window - even if the window doesn't start until halfway down the wall - this can create drama and impact. 'Hang them high,' urges designer Emily Henderson. 'It will make your ceiling look and feel taller. Also make sure they are the correct length and not too short.' Lara agrees: 'We love curtains that puddle on the floor, they feel so elegant and romantic.'
2. And don't forget the rod brackets
Rod brackets are also essential for keeping your rail in place: you can go decorative and embrace them, picking a material that matches your other curtain hardware, or research how to hide curtain rod brackets completely.
Conceal curtain tracks and rails by hiding them among the crown molding, using the architecture of the room to your advantage. Paint brackets in the same color as the wall so they fade into the background, or install a pelmet to hide anything bulky and unsightly.
Another alternative for how to hang curtains is opting for budget-friendly plastic or metal tracks. These can be mounted onto the ceiling or wall and the fabric is then attached to the track with small hooks, and should close easily with a smooth glide. Tracks are quite a cheap curtain trick, so make sure you get them in the same color as the wall so they stay subtle and impossible to see once the curtains are drawn to.
'Hiding your hardware under a fabric valance or molding is a way to conceal the rod and brackets,' says Nadia Watts of Nadia Watts Interior Design.
3. Add decorative finials
Finials are the decorative ends of a curtain rod and can have a surprisingly profound effect on your modern window treatment, so choose wisely and match them to your bracket and rail. 'Finials allow for a decorative detail which can really elevate and compliment a room,' says London-based designer Lizzie Green.
These small accessories are simple but can really pack a punch. They can be large or small, intricate with patterns for a more rustic look, or simple. They can also be wood or metal, round or square. Just pick a finial to match the style of your interiors.
4. Create perfect bunches with tasteful tie-backs
If you're wondering how to hang curtains perfectly, you want to aim to neatly stack your drapery on either side of the window. This elegantly frames the view and creates perfect bunches - especially important for floor-length curtains with a puddle of fabric on the floor.
A pair of curtain tie-backs that complement the color of your fabric, as well as the hardware, is a perfect finishing touch for your drapery. They come in a variety of formats. I like the simple look made from stylish rope or fabric, but these can be fiddly to untie and might even leave creases in your curtain material.
You can also get wall-mounted style pullbacks like knobs or hooks, but if you're someone who likes changing their home every few years, this might not be for you as you'll end up committed to a particular style. Go for the tie-back fabric look and you can chop and change as and when, depending on the season and what you want from your space.
Think carefully about how far down you place your pullbacks. For floor-length curtains, you want them placed about a third of the curtain height up the wall.
5. Remember the fabric trim
Finally, have fun with the trim. 'Trim is a curtain trend that is so important for beautiful drapery and the ultimate finishing touch,' says Nadia.'
'I love a luxurious trim and there are so many beautiful options to choose from. Tapes, fringe, tassels, pom poms, embroidery borders, gimps - the decorative trimmings used to embellish the edges of curtains.
'Add trim to the leading edge and bottom of your curtains for a sophisticated and pulled-together look. This attention to detail takes your simple curtains up a level.'
For style leaders and design lovers.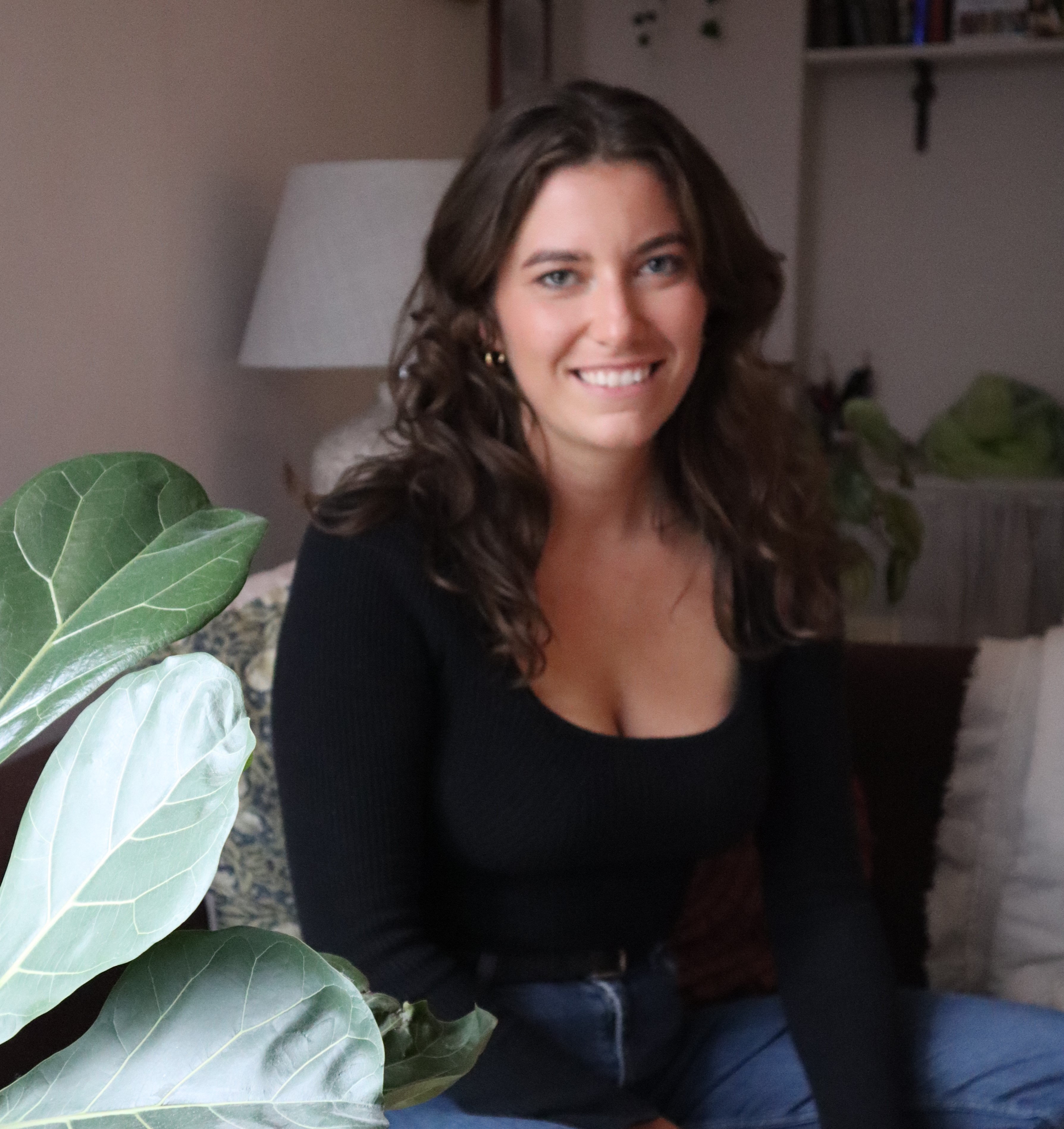 Livingetc content editor and design expert
Oonagh is a content editor at Livingetc.com. Previously, she worked on a London property title, producing long-read interiors features, style pages and conducting interviews with a range of famous faces from the UK interiors scene, from Kit Kemp to Robert Kime. In doing so, she has developed a keen interest in London's historical architecture and the city's distinct tastemakers paving the way in the world of interiors.