5 decorating trends that will make your home look classier and more sophisticated every time
If you want a home that looks and feels more elegant and well put-together in 2024, these are the design trends I'd buy into now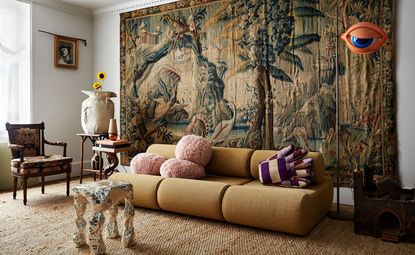 (Image credit: Stephen Kent Johnson. Design: Charlap Hyman & Herrero-)
2023 has seen its fair share of excellent design trends. In brief, the general mood has celebrated soft curves, round shapes, natural material, vintage decor, and texture in abundance. Among the many trends we've seen come and go this year, there is a handful of trends that have real staying power and we think will continue to dominate as we enter the new year.
Using current interior design trends for inspiration when designing your own home must always be approached with caution. The passing nature of trends means that they can feel fleeting, and not conducive to interiors that feel timeless, luxurious and expensive. But among the many top trends for 2023, I've identified five trends that I think have real staying power, and bring that timeless, luxe look to the living room, bedroom, kitchen, or any space in the home. Here are five of my favorites.
1. High pile upholstery
Since the start of 2023, I've been keeping my eye on how upholstery is evolving and trying to figure out what is replacing bouclé - the fabric that dominated for much of 2022. It's a style of fabric that has long been used to feel sophisticated and refined, but I'm noticing something taking its place that feels even richer and divine.
Shearling and high pile upholstery is one of my favorite trends of 2023, and something I think will have staying power as we enter the new year. Its luxurious high pile feels luxurious, so any furniture addition with this high pile fluffiness will instantly make a room feel expensive.
'Sheepskin is exceptionally soft and comfortable, providing a cozy and inviting feel to the interior setting,' says Sébastien Lawson of Danish design brand, NORR11, which has a couple of furniture pieces in this luxuriant fabric (check out the ultra cozy Big Big Chair).
'It complements various design styles and looks especially good when combined with other natural materials like wood or leather.'
In addition to its aesthetic qualities, sheepskin is practically beneficial. It is robust and long-lasting and regulates temperature by trapping air in its fibers. These qualities make it an enduring choice, so while it's a trend it's sure to be a timeless one that will go the distance.
2. Venetian plaster for luxurious texture
For a more luxurious finish on your walls, Venetian plaster is a great trend that is showing no signs of slowing down, and a surefire way for how to bring texture to walls.
'To bring warmth and softness to many of our spaces at Studio Zung, the age-old method of Venetian plaster adorns our walls,' says Tommy Zung, New York-based designer at Studio Zung. 'Venetian plaster is a putty made from fired limestone combined with water without any aggregates of marble, granite, or glass. This timeless material not only elevates the tactile quality of your space but also provides an earthy, soft, and warm undertone, making it a mindful choice for a year-round palette that effortlessly captures the essence of fall.'
It works to bring added luxury to all rooms of the home. In this example, the Brownstone Boys have used Venetian plaster as the pink focal point in a glamorous ensuite (complete with a freestanding tub and chandelier). 'We love the complimentary contrast with the neutral and beautiful toned plaster work,' say Jordan Slocum and Barry Bordelon, the pair who designed this bathroom.
3. Low profile furniture
Curved sofas have been a trend for some time, but emerging alongside this style of sofa is the modern low-profile look. There is something super smart about a sofa with a low profile. It feels contemporary and cool and is a trend that is certainly here to stay. If you're looking to invest in a low-profile sofa, it will certainly give a luxurious makeover to your living room.
With the low profile look, it's more about how the piece of furniture makes the rest of the room look and feel. It can feel airier, fresher and even make ceilings look higher and more glamorous. 'By choosing furniture with low profiles, such as sofas and chairs that sit close to the ground, you can create an illusion of more space, height and therefore luxury in the room,' says designer Nina Magon. 'Additionally, using furniture with clean lines and sleek designs can help to avoid clutter and make the space feel more open.'
4. Sheer curtains for an ethereal glow
Sheer curtains have proven popular this year, providing a dainty and delicate take on your living room curtains. Bringing an ethereal quality of light to any room, the look plays with natural light to create a feeling of luxury. Floor-to-ceiling curtains that drape down to the floor, leaving a puddle of fabric are a great way to embrace the look.
'Letting the sunlight cascade in by swapping out heavy curtains for lighter, sheer versions will instantly make your room feel more open and airy. If privacy is a concern, consider layering with light filtering shades,' adds Artem Kropovinsky of Arsight, an interior design studio based in New York.
Alternatively, sheer cafe curtains have all the charm of an elegant French bistro. 'A pinned-up vintage lace or needlework as a cafe curtain for privacy but with light filtering is always charming,' says Los Angeles interior designer Sally Breer.
In this space by design duo, Husband.Wife, the sheer material was used to create an almost ethereal, dream-like quality of light in the living room, helping to soften the space.
5. Built-in cabinetry over open shelves
Open shelves decorated with carefully curated pieces have been trending in the kitchen. Elsewhere in the home, we're seeing designers adding sleek and smart built-in cabinetry. 'Built-in cabinetry will make any room feel more curated and expensive,' says Juan Carretero of Capital C Interiors. 'Go big and paint it a bold contrasting color. It doesn't have to be highly detailed or ornate. Simple lines could go a long way.'
For this example by Warsaw-based interior designers, Colombe Studio, the floor-to-ceiling built-in cabinetry works perfectly to bring a relaxing bedroom feel. 'It gives a sense of space in the bedroom. Normally, the wardrobes and the bed with a headboard are heavy, massive blocks,' says Marta Chrapka, interior designer and founder of Colombe Studio. 'So this is a layout focused primarily on lightening the bedroom and making the interior feel light, spacious and laidback.'
Try the trend with these three buys
The Livingetc newsletter is your shortcut to the now and the next in home design. Subscribe today to receive a stunning free 200-page book of the best homes from around the world.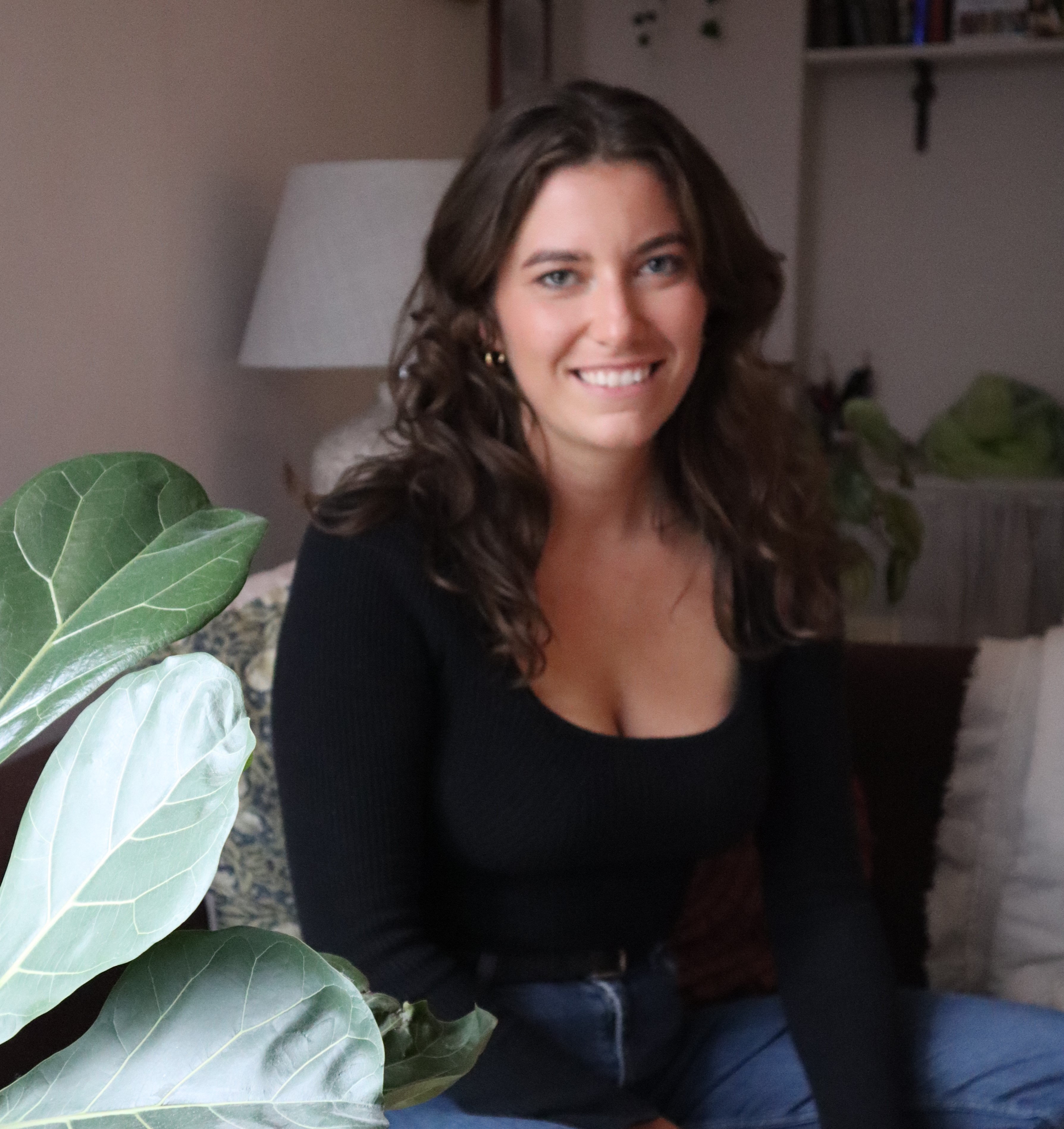 Livingetc content editor and design expert
Oonagh is a content editor at Livingetc.com and an expert at spotting the interior trends that are making waves in the design world. Writing a mix of everything and everything from home tours to news, long-form features to design idea pieces on the website, as well as frequently featured in the monthly print magazine, she's the go-to for design advice in the home. Previously, she worked on a London property title, producing long-read interiors features, style pages and conducting interviews with a range of famous faces from the UK interiors scene, from Kit Kemp to Robert Kime. In doing so, she has developed a keen interest in London's historical architecture and the city's distinct tastemakers paving the way in the world of interiors.