Meet Linda Boronkay, Livingetc's brand new columnist
The designer Linda Boronkay in conversation with our editor, Pip McCormac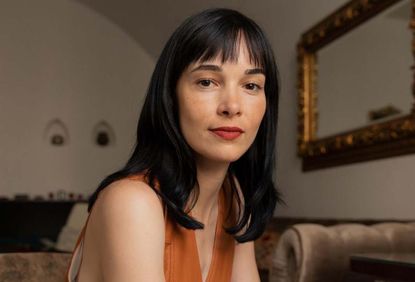 (Image credit: Linda Boronkay)
Interior designer Linda Boronkay is loved for her extraordinary sense of style, her talent for unearthing fantastic pieces of furniture and her knack for bringing them all together in chic, comfortable and inviting surrounds.
You might know her from when she was the Design Director at Soho House, creating spaces like Soho House Mumbai and Soho House White City. Or from when she was a guest on our Home Truths podcast, talking about her rise through the ranks of Tom Dixon and Martin Brudnizki's agencies, and her imposter syndrome as she joined Soho House.
But not only has she recently branched out on her own, setting up her own interior design company already working on projects around the world, she has also just joined Livingetc as the first ever shopping columnist. In her new monthly spot, Design Radar, she showcases the pieces that have caught her eye, and talks about how to use them. It's a veritable trove of clever stockist suggestions, superlative styling ideas and a glimpse into the world of one of the most talented designers working in the UK today.
Her first issue is Livingetc's February issue, out Jan 3rd. Subscribe to Livingetc and get three issues for just £3 here.
Linda Boronkay, in conversation with our editor, Pip McCormac
Pip McCormac: Linda, we're so excited to have you on board - the dose of sophistication you bring to the magazine and your point of view is such a wonderful addition. Tell me, what does good design mean to you?
Linda Boronkay: You're starting off with a big question! Let me see...ok, good design has to be functional, it has to solve a certain problem, it must be aesthetically pleasing...what else? It has to mean escapism, inviting you to a different world, providing the backdrop to where your persona can truly be seen. When I started out in design I always imagined the person I was designing for, and that I was creating a space for them that was an extension of their personality, and that had to be comfortable.
PM: That makes sense! Because while I always associate a huge amount of polish and refined style with the spaces you create, they're always super comfortable. Take Soho House Mumbai, for example, and how you just want to sink into every chair. Is design just about comfort, or are there other moods you're trying to achieve?
LB: Thank you. My main aim is to have a level of surprise, and while I'm always trying to achieve a strong look, I want something that can be energising and it can be calming. Emotional response is of interest to me. I try to look at spaces with that in mind, and so I gravitate towards movies for inspiration, and pay attention to how films make me feel. They're often my main source of ideas.
PM: Have you found your process or style change at all since you left Soho House [in the summer of 2020]? I often feel like I take on the aesthetic of the magazine I work on, and then it's only when I leave a brand I start to remember what's me, and what isn't so much. Though I permanently absorb certain parts of each mag, for sure.
LB: It's an interesting process when you're leaving a company and starting out on your own - it's like shedding layers of yourself. Over the years I took on the Soho House persona and now I have to look into myself instead. I did this by going back to basics, creating moodboards, going back to projects I love and questioning what it was I love about them.
PM Any projects in particular?
LB: I gravitate towards historical archictecture that stands the test of time and still feels relevant, like Mies van der Rohe, Corbusier, Pierre Yovanovitch, and the stylised sets of Stanley Kubrick movies, spaces that tell stories.
PM: What are your go to brands? After the podcast went out I had several disgruntled messages from fans of yours annoyed I'd not pushed you further to reveal your sources. Everyone wants to know where you get stuff, part of the reason I wanted you for this column!
LB: I'll try and do better for you this time! But I do like to keep things varied, I don't have go-to brands exactly. However I do really like The Invisible Collection.
PM: Ok, well I guess people will see your sourcing tips on the page you create for us. If you don't have go-to brands, which I suppose would be easy places to start any project, how do you put a living room together?
LB: Probably I begin with a focal point like a fireplace or window. It's important to consider its shape, and then I arrange things around it. The room's purpose is key to think about at the start, too. Will there be a TV? Will people be reading here? How will they interact? I'll want a very comfortable sofa, probably some smaller armchair that can be rearranged if people are coming over, giving you some flexibility. For choosing a colour scheme, I like to start with an interesting piece, like a vintage rug, or curtain - both of which are an interesting ways to make a room feel glamorous - and a strong, beautiful print on either can provide a conversation point.
PM: I find curtains so tricky. Annoyingly, I think windows look better bare in photos, so all the rooms I put on my moodboard don't have them, but that's not practical in real life. And whereas paint colours, accessories and even furniture are all relatively easy to change, I feel like once you choose curtains, you're pretty much stuck with them. How do you do it?
LB: Curtains are a huge pressure, you're right! My advice is to always ask the curtain maker to make them a little bit longer than they need to be as I like the pooling, puddling effect they make on the floor, and then you can take them with you if you move - they ought to fit anywhere if they're long. In my own living space, I wanted to inject colour in my flat, and had a secret fantasy of having yellow curtains, as everything in London is grey and dark. And so in our dining room it's stripy, with five different shades of yellow and they all bring so much joy.
PM: And how did you choose the exact fabrics? I really need help with curtain ideas!
LB: I went to Design Centre, Chelsea Harbour and asked for loads of samples and put them vertically against the windows and left them for a few days, just like you might with paint samples, to understand them in the space they'll end up in. I went with Pierre Frey's Portofino linen in Citron, which has a shine to it, and I got Dedar for the living room, the same fabric I'd spotted in the father's library in the movie Call Be By Your Name - do you know that scene?
PM: I mean, I know the film but can't say I remember that moment.
LB: I love that movie and that fabric is perfect, it just looked like a wallpaper and so I spent ages finding out exactly what it was.
PM: That attention to detail is what sets you above, you notice things that others just don't. I'm always surprised by the level of interest in all your projects, and the mix of things you've chosen so far for your column, ranging from big to small, is really beguiling and layered. Other than freeze framing films to take notes from, what is your work life like now?
LB: I'm working really hard, from home with a team who are working remotely. I love a studio environment and team spirit, and really enjoying creating a mission but luckily I'm working with people I have worked with before, so we have shorthand. Right now, a lot of time is being spent working on new projects, giving new proposal - I have a project in Los Angeles, another one in Sydney, I'm just starting one in London, and one in Vienna.
PM: Now, I've already seen your first three columns, and I'm not exagerating when I say I have coveted every single thing on each page, and learned about brands I didn't know before. In your words, what can we expect to see on your page?
LB: Simply a selection of items that catch my eye, that I'd like to own. I try to construct things that work together and that hopefully people will enjoy.
See Linda's first column in the February issue of Livingetc, out Jan 3rd 2021, and subscribe to Livingetc to get three issues for just £3 here.
See more of Linda Boronkay's work here.
The Livingetc newsletter is your shortcut to the now and the next in home design. Subscribe today to receive a stunning free 200-page book of the best homes from around the world.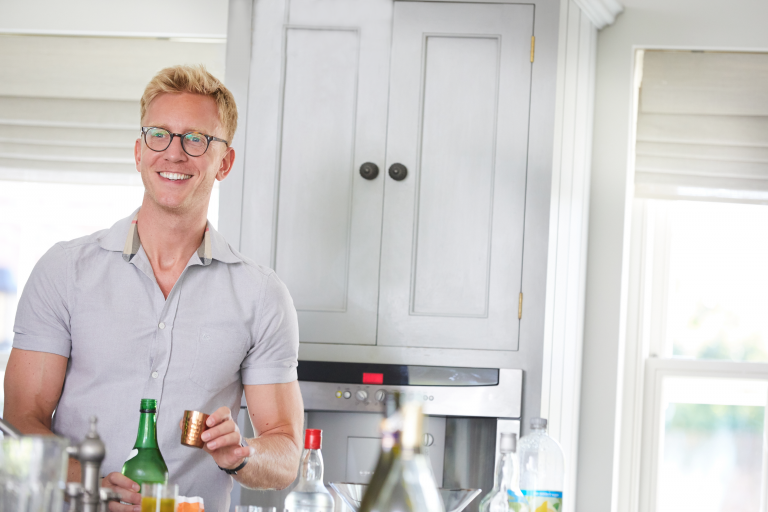 The editor of Livingetc, Pip Rich (formerly Pip McCormac) is a lifestyle journalist of almost 20 years experience working for some of the UK's biggest titles. As well as holding staff positions at Sunday Times Style, Red and Grazia he has written for the Guardian, The Telegraph, The Times and ES Magazine. The host of Livingetc's podcast Home Truths, Pip has also published three books - his most recent, A New Leaf, was released in December 2021 and is about the homes of architects who have filled their spaces with houseplants. He has recently moved out of London - and a home that ELLE Decoration called one of the ten best small spaces in the world - to start a new renovation project in Somerset.